When school lets out for the day, New York City students inhabit a world all their own. As Cassandra Giraldo documents, it's a place of special sincerity and subtle poetry, where the exuberance and fragility of youth is most genuinely on display.
Giraldo first photographed city students in 2011, while enrolled in the International Center of Photography's photojournalism program. For six months, she photographed Desire and April, middle school best friends she'd met by chance on their way to the Atlantic Mall. In subsequent years, in between freelance newspaper gigs, she'd often take photos of other students she met throughout the boroughs. But it wasn't until a year ago that she noticed that the images might be related and worth presenting as a body of work. She created an Instagram account for what she named the After School Project. The project made Giraldo, now studying at Columbia University's Graduate School of Journalism, a Getty Images Instagram grant finalist last year.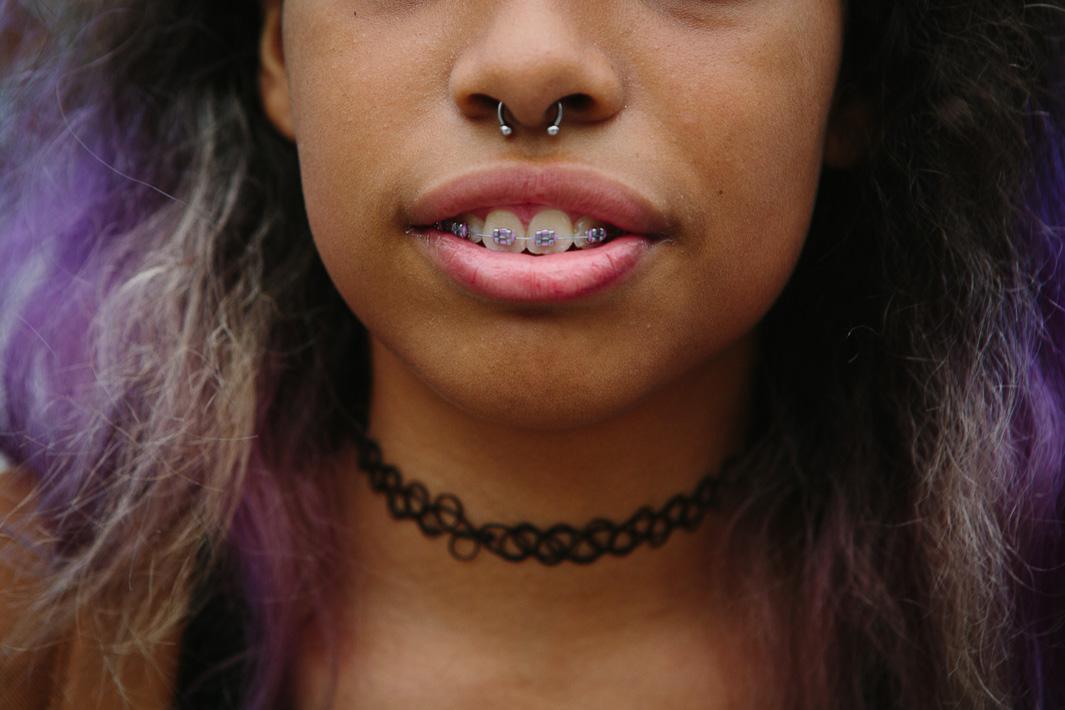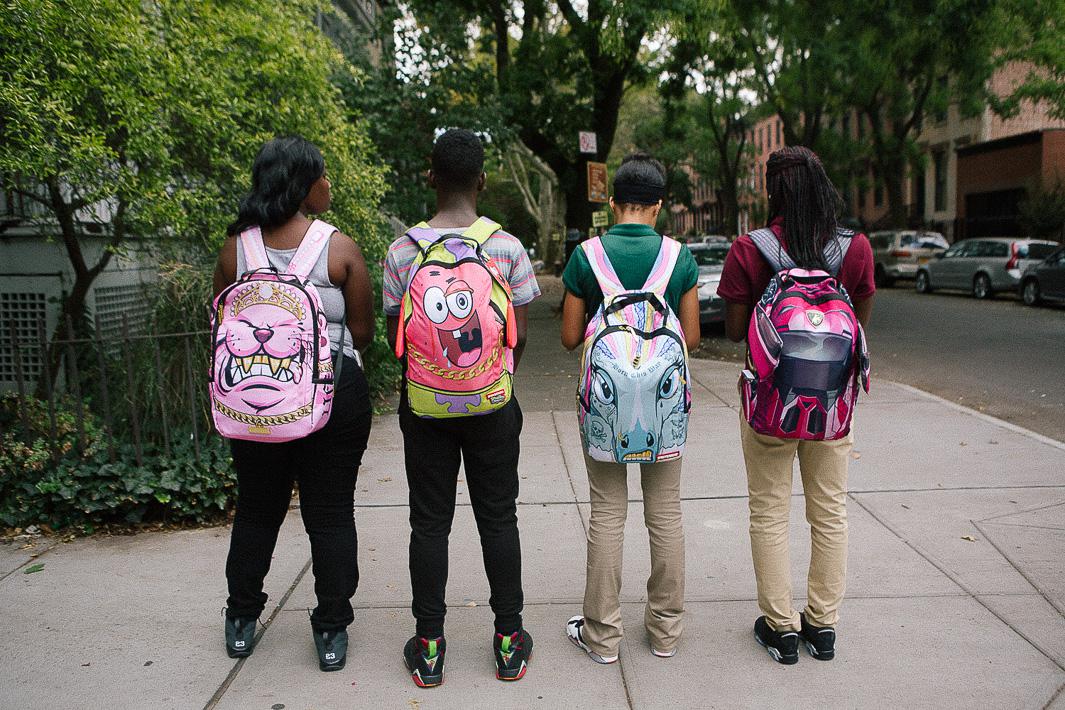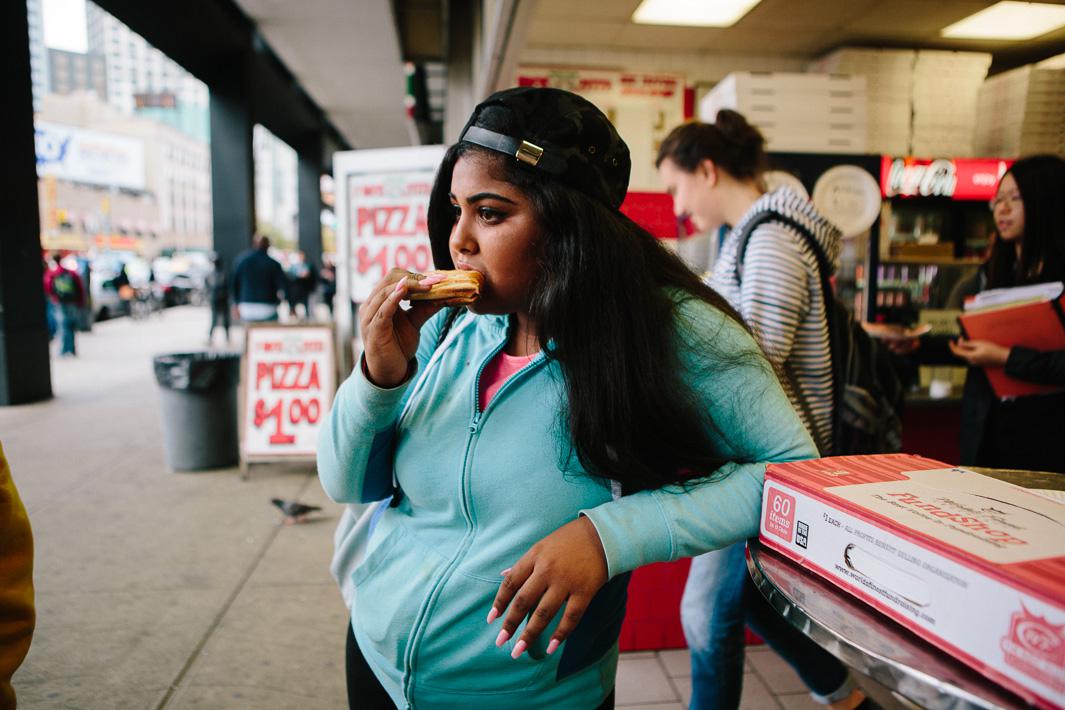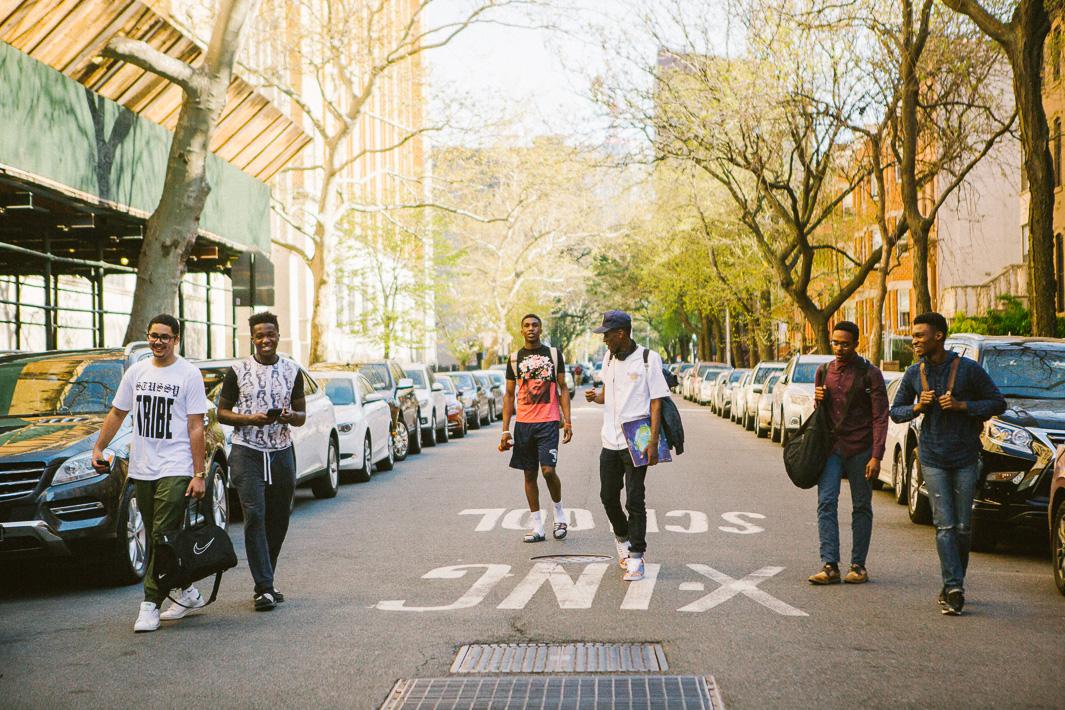 The New York City school district is the largest in the United States, with more than 1.1 million students in 1,800-plus schools. Giraldo's project is by no means meant to survey that ecosystem in a comprehensive way; instead, it looks anecdotally at the young people she comes across and the moments she witnesses that speak to the playfulness and, at times, utter seriousness of adolescence.
"It's the quiet stuff, the really subtle stuff you can't put your finger on. It's a feeling, a look between two kids, a touch that's really innocent but means so much, or a moment that is really goofy and awkward—all the things that are universal to being a teenager," she said.
Occasionally, Giraldo has spent an extensive period of time with a particular group—the Brooklyn Tech football team, for example—but oftentimes her photos are the product of 20 unplanned minutes with students she's met for the first time on the street. She said she's often confused for a teenager herself, which can help facilitate natural encounters with the actual teenagers she likes to photograph. 
"I approach them like anyone else. I don't like to talk down to them. I treat them as adults. They're smarter than they realize. People sometimes don't have patience for them. I like crossing that barrier and getting to know them more," she said. 
In their observation of small details and fleeting, intimate interactions, Giraldo's images are indeed the work of a photographer uniquely attuned to the rhythms and rituals of a subject that's unpredictable but never ceases to interest.
"It's just about being there. You can't go out one day and say what you're looking for. That's why I enjoy it. It's a project I can turn to and not get sick of because I can't plan it," she said.