Italian photographer Albertina d'Urso went to Tibet for the first time in 2000, eager to experience firsthand a culture she'd only read about in books. The encounter was not what she'd expected.
"Once I arrived there I could see that even though the beautiful nature and architecture were still quite unspoiled, people were scared to speak. They were even afraid to answer a simple question like 'Are you Buddhist?' Of course no one ever talked about the Dalai Lama, as saying his name can lead you to prison," she said.
A few years later, when visiting a camp for Tibetan refugees in Bylakuppe, India, d'Urso had an entirely different experience. Though far from their homeland, the Tibetans she met could freely practice their religion and speak about their beliefs. 
In the diaspora, d'Urso realized, Tibetan culture thrived, and she became determined to see the full extent of that phenomenon herself. After Bylakuppe, she made trips to document Tibetan refugees in North India and Nepal. Then, upon witnessing a Tibetan demonstration in New York, she began photographing refugees in North America and Europe. Photographs from 10 years spent at celebrations, demonstrations, and in the homes of refugees are now collected in a book, Out of Tibet, which Dewi Lewis published this month.
"I realized that they consider themselves as a real 'country' even if they are spread all around the world. So I felt the need to unite them visually. I thought that my project was like giving them a 'land' where they could all be together," she said via email.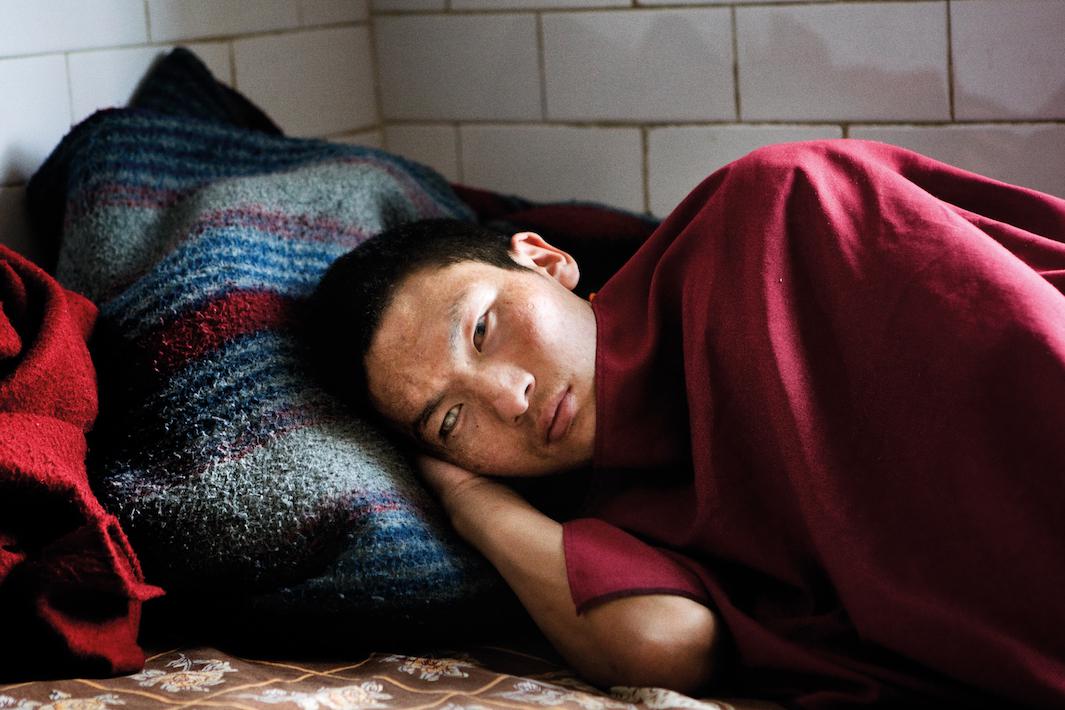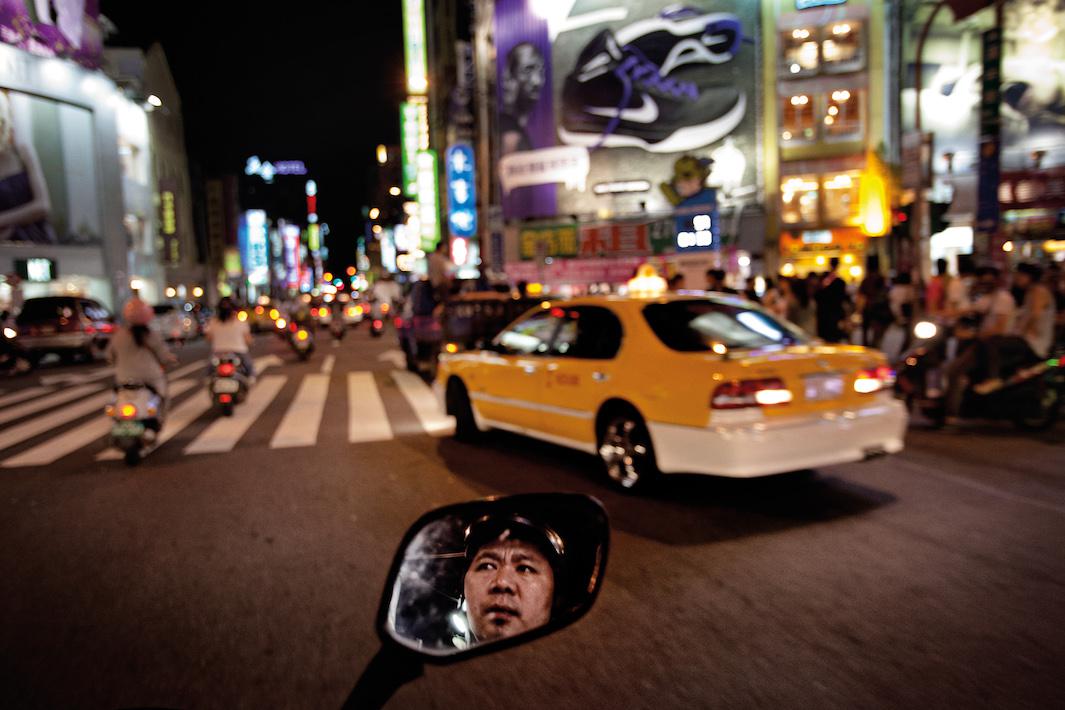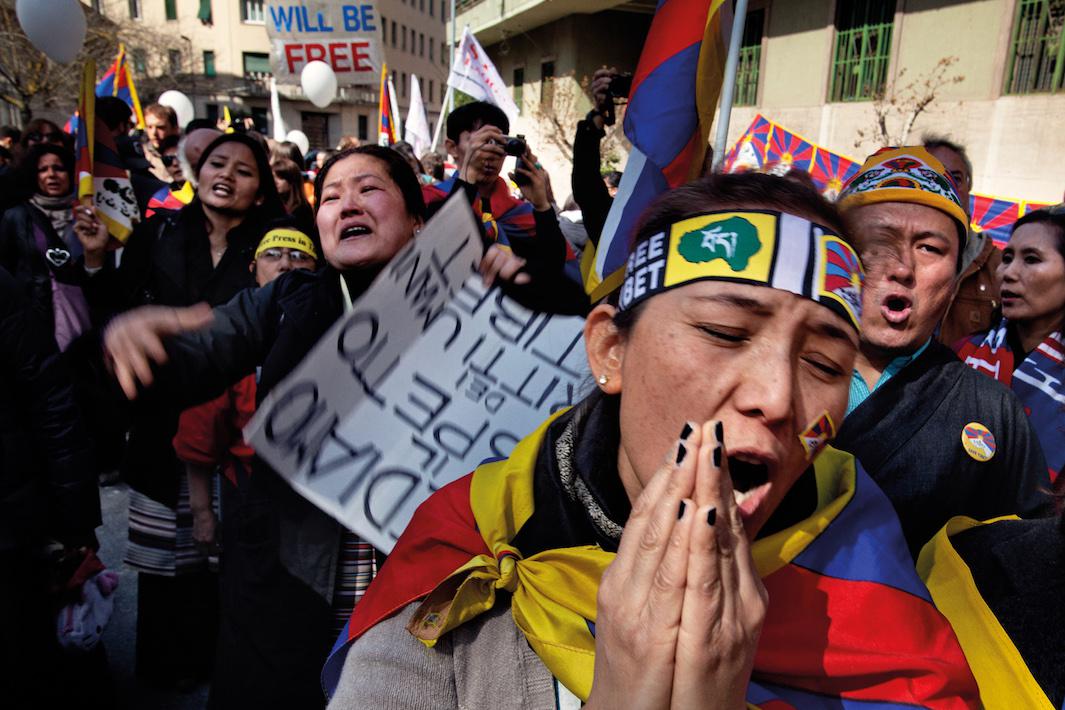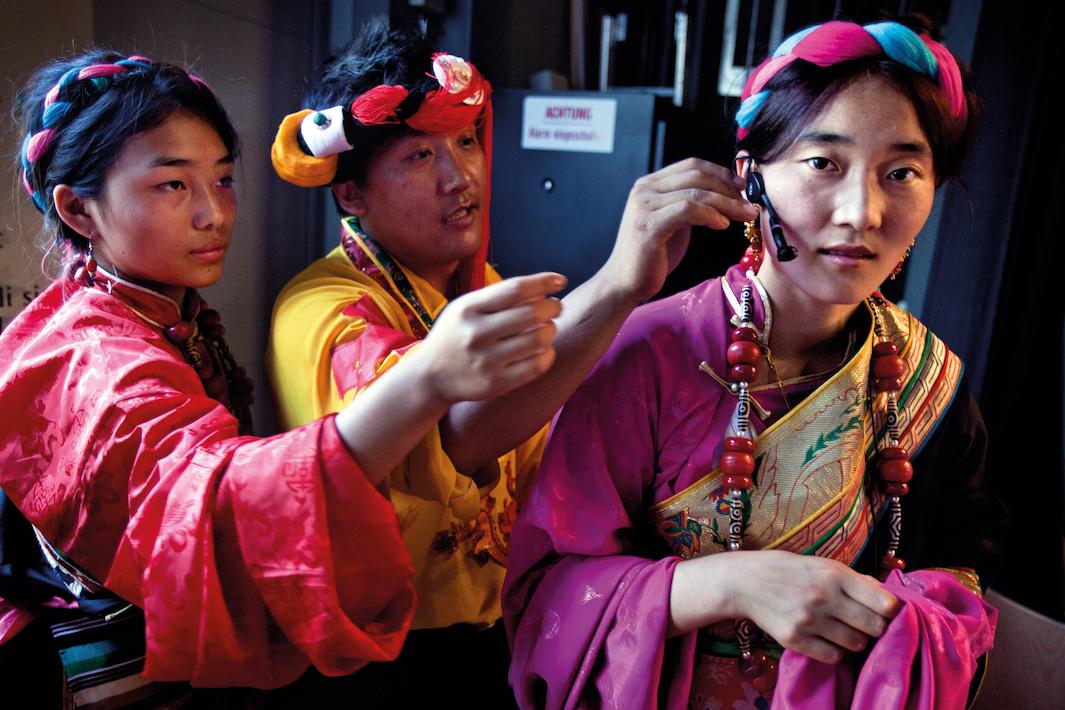 There are more than 100,000 Tibetan refugees living around the world, and their experiences vary greatly depending on when they left Tibet and where they settled. D'Urso's photographs recognize those differences, but they serve primarily to highlight the ties that bind the far-flung community. 
"In their private moments they always practice and honor their beliefs. All their houses are decorated in a traditional way with altars; Tibetan flags; and photos of the Dalai Lama, Potala Palace, and Tibetan relatives. Houses in New York, London, or Paris, once you step inside, look like houses in Bylacuppe or Dharamsala," she said.