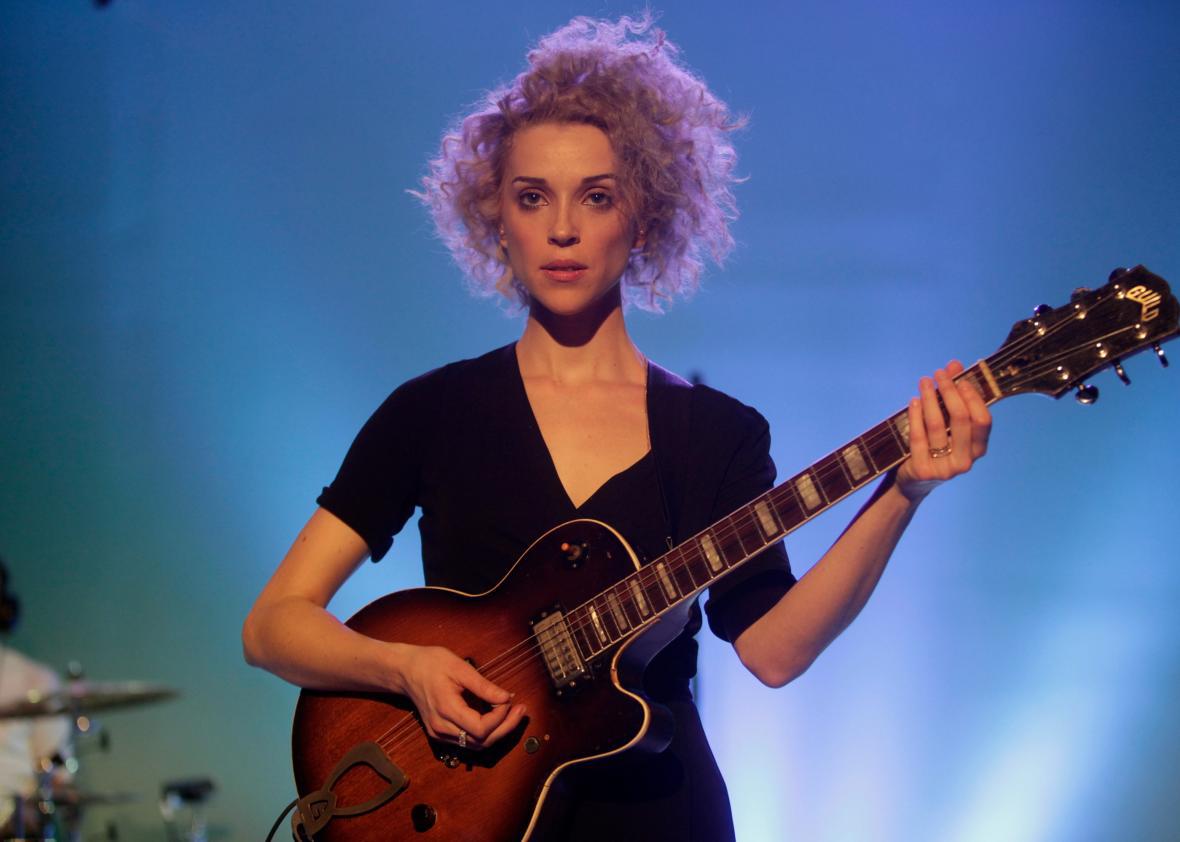 Few stars embody effortless cool as well as St. Vincent. The singer-songwriter (whose real name is Annie Clark) is dating one of Hollywood's most no-bullshit model/actresses, designs guitars optimized for the female body, and even made headlines simply by working at her sister's taco joint. But even the coolest of the cool can be a little out of touch sometimes, and for St. Vincent, her blindspot seems to be satirical news sites.
ClickHole recently included St. Vincent in their recurring "They Said What" feature, which rounds up fabricated, nonsensical quotes from celebrities. In response, St. Vincent outed herself on Twitter as one of the few remaining people who haven't discovered the wonder that is ClickHole—and then promptly got wise, and had a good laugh at her own expense.
Here's what they said she said:
Is a single shoelace any good for playing tug of war? No. Can it be a decent leash for a mouse? You bet. How about for tying a cruise liner to a dock? Of course not. Will it keep your cleats on your feet? That's a no-brainer. Don't even get me started on all the things two shoelaces can and can't do.
Here's what she said in response to what they said she said:
And here's what she said when she realized they frequently say people said things they didn't actually say:
I say, this is one of the most endearing moments in Twitter history. 
---