Even the most common feathers are evolutionary wonders. 
Robert Clark would know. In 2011, he made the photos accompanying Carl Zimmer's National Geographic article, "Feather Evolution: The Long, Curious, and Extravagant History of Feathers," which took him all over the world to study the ubiquitous appendage's long history, all the way back to fossilized feathers that appeared on birds' predecessors. Driven to continue exploring on his own, Clark has since seen thousands of varieties of feathers and photographed hundreds, including those designed for warmth, camouflage, and sexual competitiveness. 
In his book, Feathers: Displays of Brilliant Plumage, which Chronicle Books published this month, that diversity is on spectacular display. While Clark's journey is surely aesthetic, it's also unmistakably academic. Indeed, the photographer is as interested in feathers' unlikely past and their myriad uses as he is in their elegance.
"The ways in which feathers have evolved and manifested themselves over time is riveting to me; over millions of years the scales of a dinosaur deviated and began to grow upward in spines that covered the body of birds. Through many generations, these spines spread, evolving specific purposes for the regions on the body on which they grew; eventually these spinal structures were imbued with extravagant colors and features," Clark writes in the book's introduction.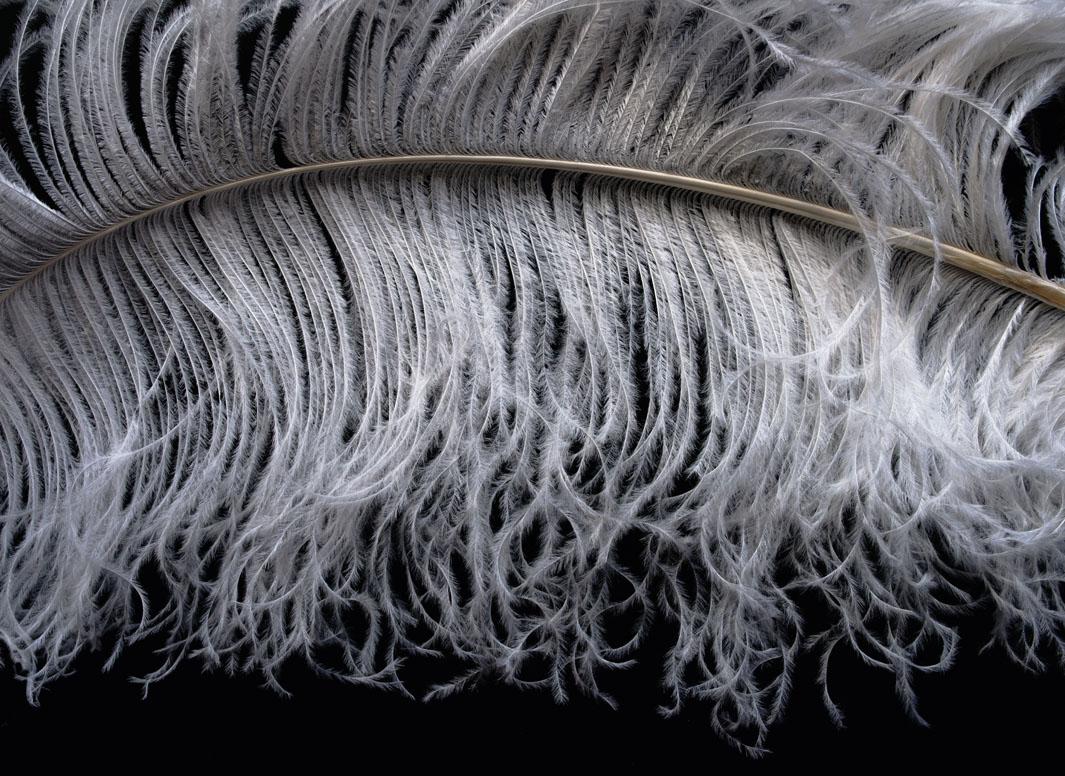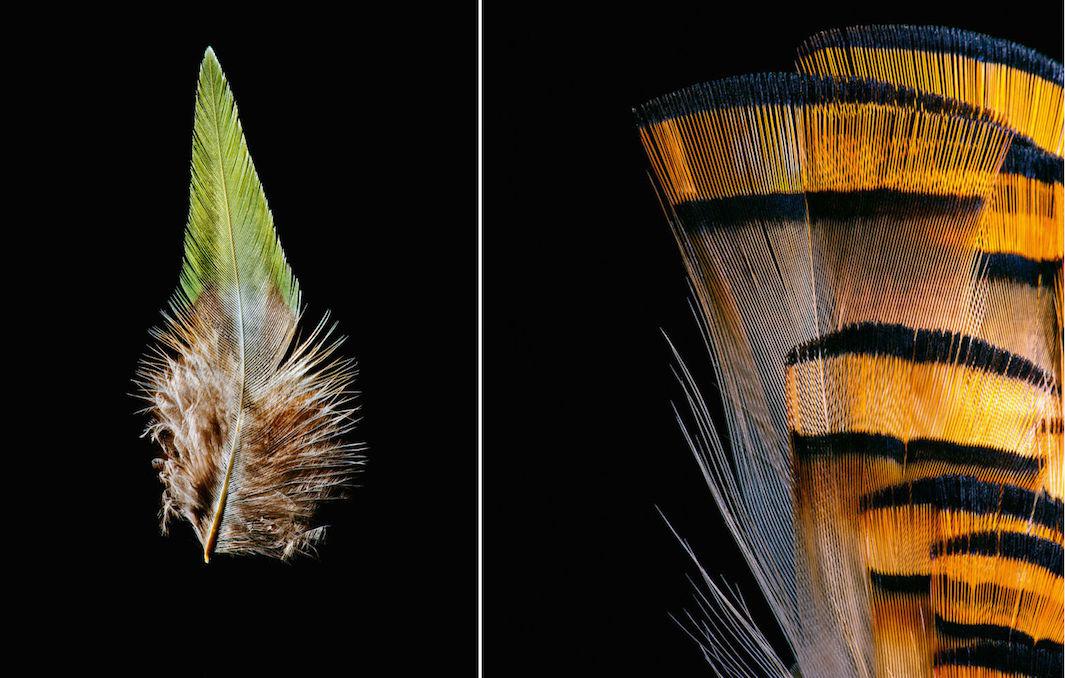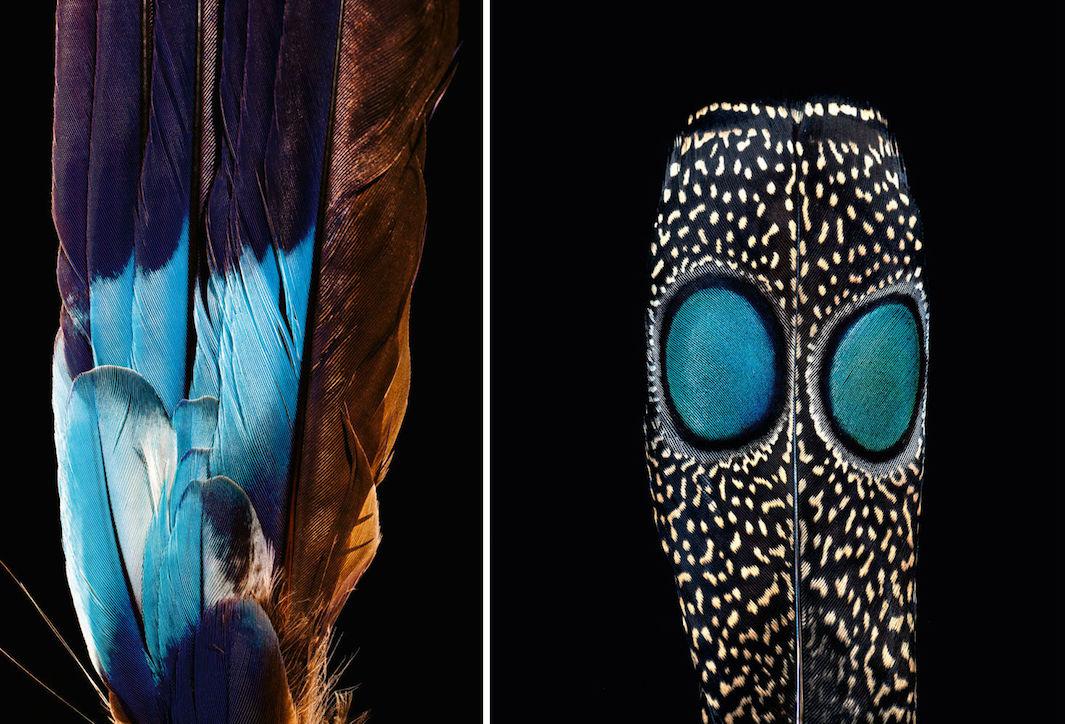 Clark's goal was to make the feathers "look as if you could pick them up," so he used macro lenses in his shoots. The samples he used came from museums in the United States, Germany, China, and Canada. He also purchased a few feathers, which he photographed in his Brooklyn studio. In the book, accompanying text for each photo explains why the featured feathers weren't just chosen for their good looks.
"As the saying goes in architecture, 'form follows function,' but when it comes to feathers I would say if form follows function, then beauty follows form," Clark wrote.