Some time soon, Michael Najjar will go boldly where no artist has gone before. 
Since three patrons purchased a Pioneer Astronaut ticket for him aboard Virgin Galactic's tourist ship, SpaceShipTwo—which has not yet made its first launch—Najjar has been preparing to become the first artist to hang out in outer space. He's hurtled through the stratosphere in a Russian MiG-29 jet at nearly twice the speed of sound, simulated weightlessness underwater, and experienced extreme levels of acceleration in a centrifuge at the Yuri Gagarin Cosmonaut Training Center in Star City, Russia. His training has inspired a series, "outer space," which will be on display at New York's Benrubi Gallery from March 31 to May 14.
"I am always interested to go beyond physical limits and see how this affects my perception, especially as we live in a time where real experiences are more and more substituted by virtual experiences," Najjar said via email.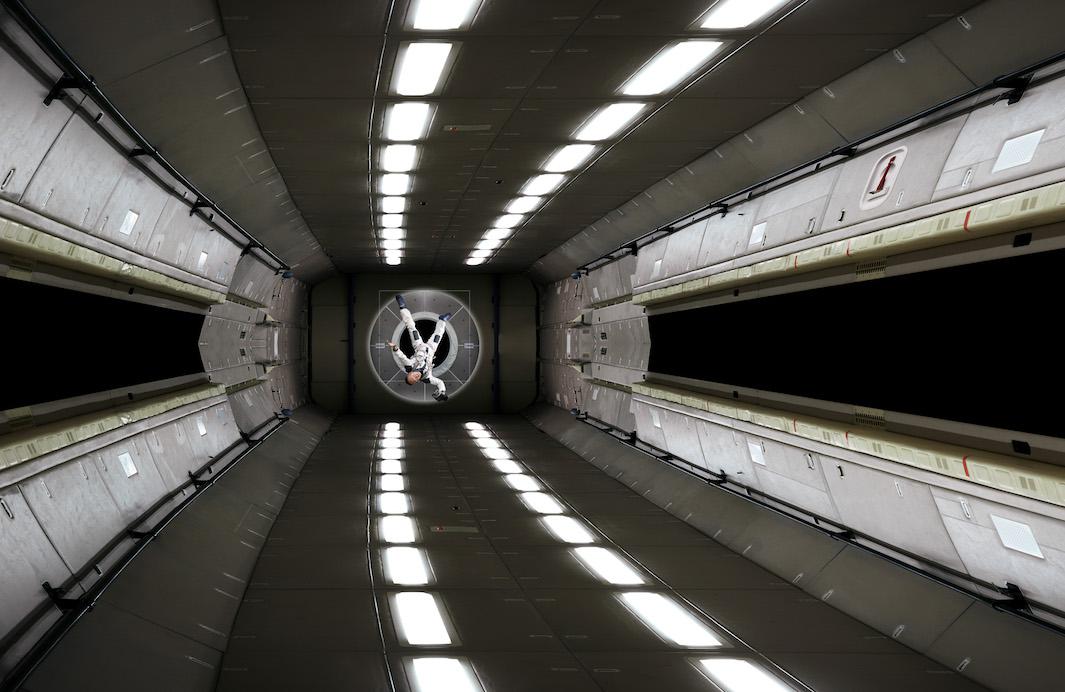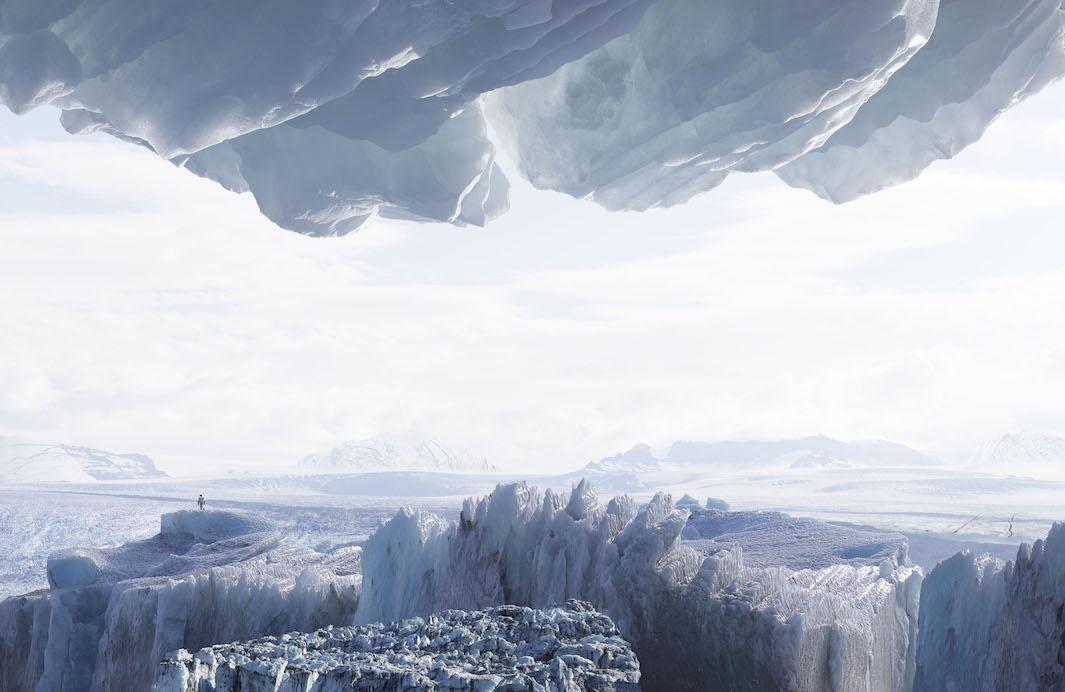 While photos of the artist in training, made mostly by collaborator Thomas Rusch, are included in the series, the majority of the images in "outer space" are complex digital inventions made with the help of computer renderings, photos from satellites and rovers, and scientific data. The intention, he said, is to imagine the future of space travel and explore its implications for humanity. 
In one image, Najjar renders space debris orbiting the Earth, based on data from the leading institute that tracks the material. Other images combine images from Earth with images from space. One visualizes the surface of Europea, a moon orbiting Jupiter, by fusing landscape photos of an Icelandic glacier region with actual images of the surface of Europa taken by the fly-by Galileo space probe. Another marries photographs of Moon Valley in the Atacama Desert with shots of the moon's surface taken by Apollo astronauts.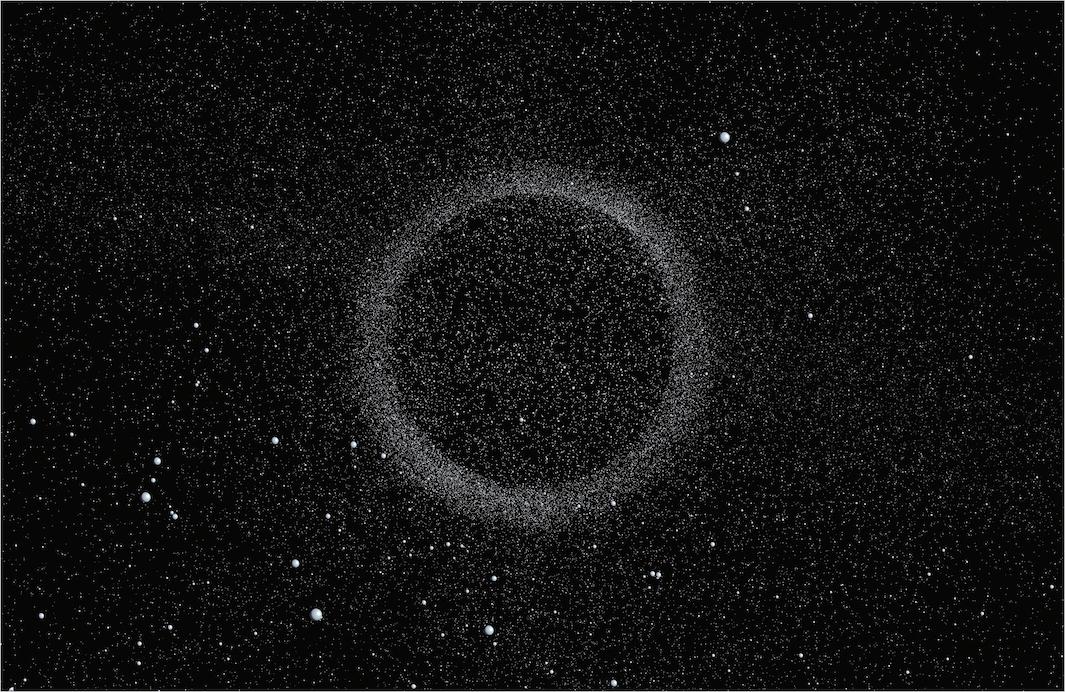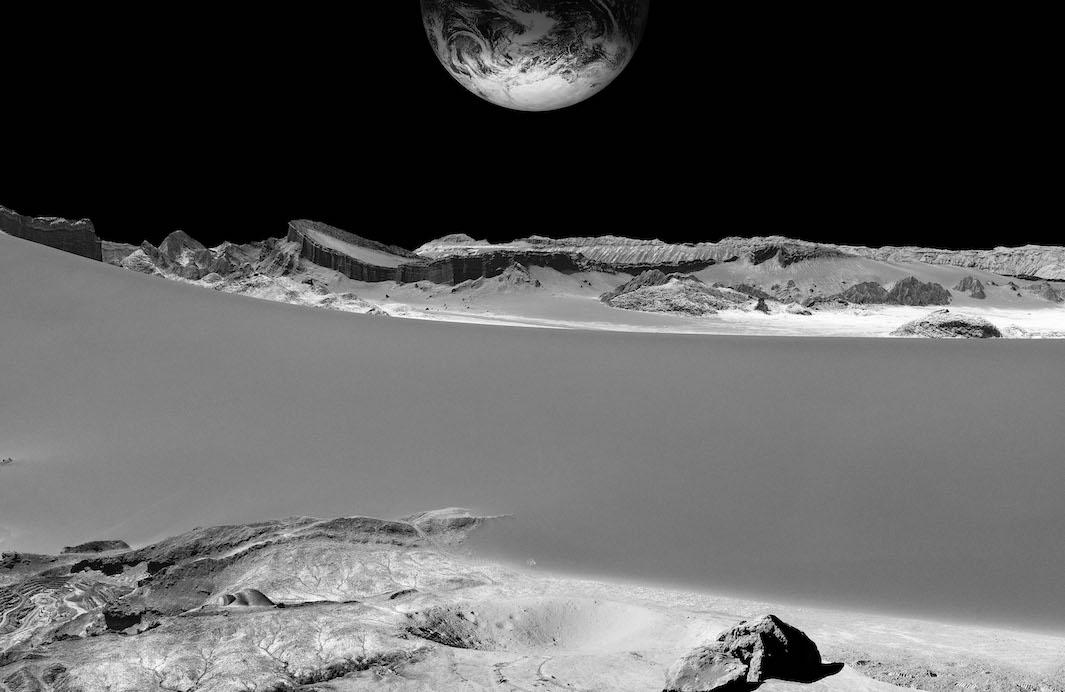 While these conceptual works are important to Najjar, the personal, performative aspect of his art is no less significant. It's not the first time Najjar has tested his body for the sake of art. In 2009, he reached the peak of the colossal Mount Aconcagua for another series, "high altitude." Getting to outer space would be a dream come true for Najjar, but it wouldn't entirely satiate his wanderlust. When I asked the artist where he might like to go after his journey in SpaceShipTwo, his answer was as direct as it was ambitious.
"The moon," he said.