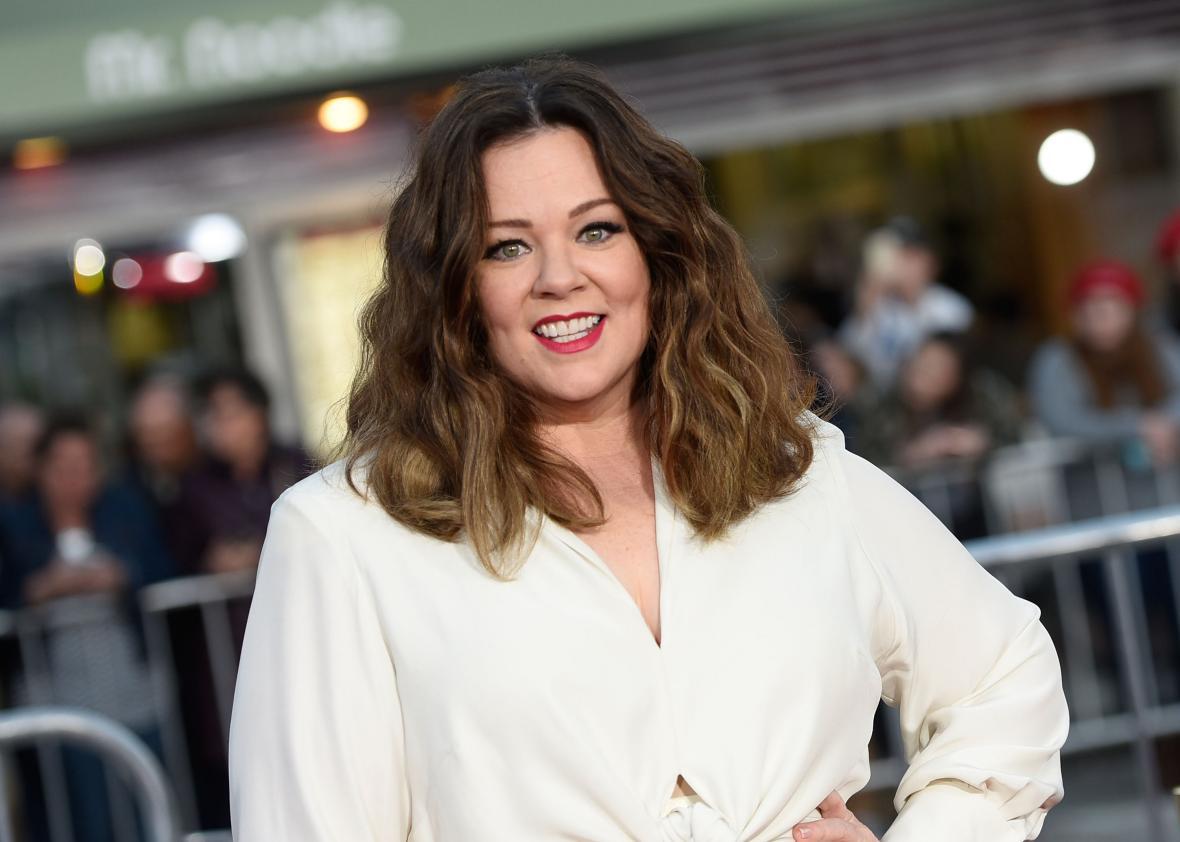 As excitement/trepidation has built for the upcoming Gilmore Girls revival, one key ingredient has been missing: Melissa McCarthy's beloved character Sookie. There was some back and forth over whether McCarthy had even been invited to join the four-part miniseries, but it ended with Gilmore Girls creator Amy Sherman-Palladino extending McCarthy a definitive invitation to join the revival, even if her schedule allowed only a couple hours to shoot a cameo. And on Friday, McCarthy delivered some good news on Ellen: She will be joining in, after all.
Sookie was Lorelai's bubbly best friend on the show—possibly the closest, most stable relationship she had apart from Rory. While Lorelai's relationships with her parents and the men in her life constantly shifted, her friendship with Sookie grounded her the same way Rory's close friendships did. At its best, what set Gilmore Girls apart from other shows was how it focused on both of its protagonists' relationships with their friends and family, rather than putting all that on the back burner in favor of focusing on their love interests. So, to continue without Lorelai's friend and business partner would have been more than a sad omission—it would have changed the show's delicate alchemy completely.
McCarthy's return means that pretty much all of the show's big characters are coming back. Lauren Graham and Alexis Bledel are obviously on board as the titular Gilmore girls. Rory's best friends, Lane and Paris? Check. All three of Rory's old flames? Naturally. Kelly Bishop will reprise her role as Lorelai's mother, Emily Gilmore, but unfortunately Edward Herrmann, who played Lorelai's father Richard, passed away in 2014. David Sutcliffe will return as Rory's father (and Lorelai's repeated love interest) Christopher, and Scott Patterson will of be course be back as Luke, the wise-cracking diner owner whom many believe to be Lorelai's one true love. With McCarthy back, in addition to all of the show's most beloved neighbors, co-workers and townies, there's really only one omission: It appears that Scott Cohen, who played Rory's English teacher and the only man really worthy of Lorelai's affection, will not be coming back to sweep Lorelai off her feet.
---