In the summer of 2011, McNair Evans took a train from Raleigh, North Carolina, where he'd been visiting his girlfriend, to Richmond, Virginia, for a friend's wedding. The experience was a transformative one.
"I felt in love at the time, so the romance of this short ride really swept me away. We passed the backs of manufacturing facilities, Little League Baseball games, and tobacco fields where individuals worked with traditional hoes and rakes. I was drawn to the passengers on that route that not surprisingly mirrored the surroundings. They were very receptive to my camera," he said.
After that, Evans decided to take a three-week, round-trip train ride from his home in San Francisco to Rocky Mount, North Carolina, where he'd discovered that a rail car belonging to his late grandfather was on display at the city's newly remodeled historic train station. This cross-country journey was to be the first of many. For more than three years, Evans has taken biannual two-week-long Amtrak trips, beginning and ending in California, photographing the people and places he's encountered along the way. His photographs are on display in the exhibition, "In Search of Great Men," at San Francisco's City Hall until Nov. 18.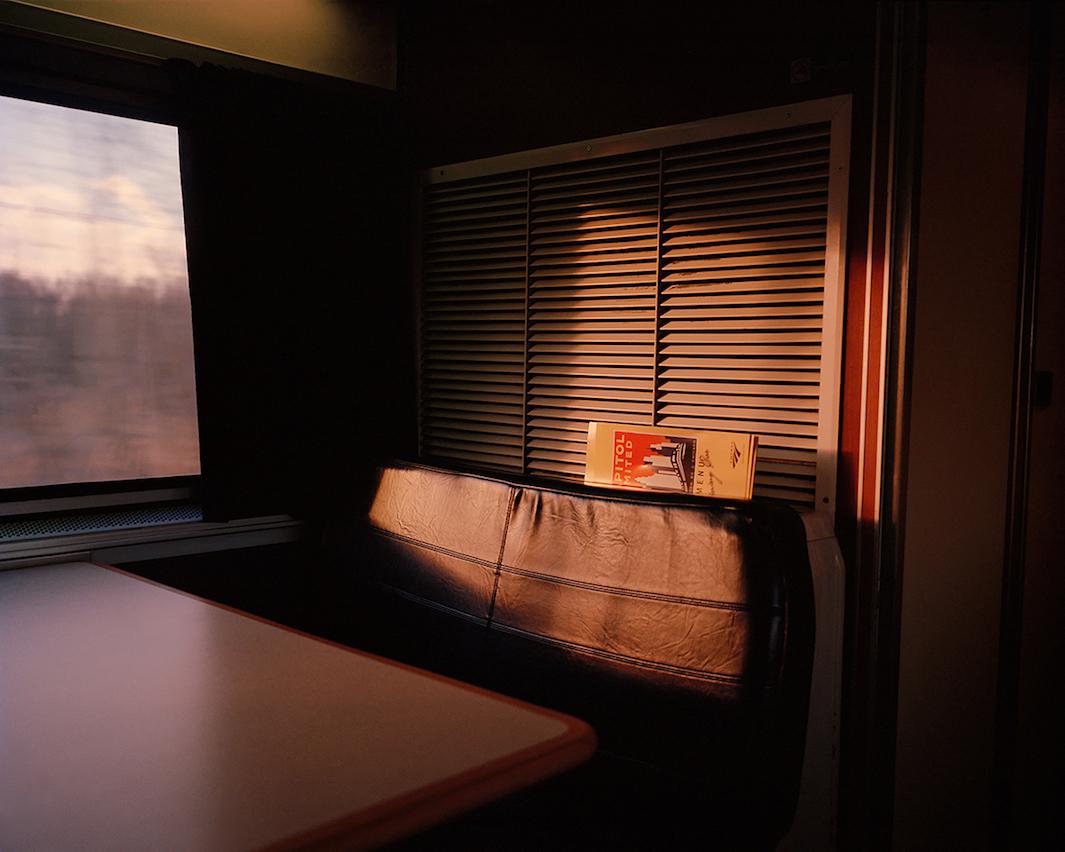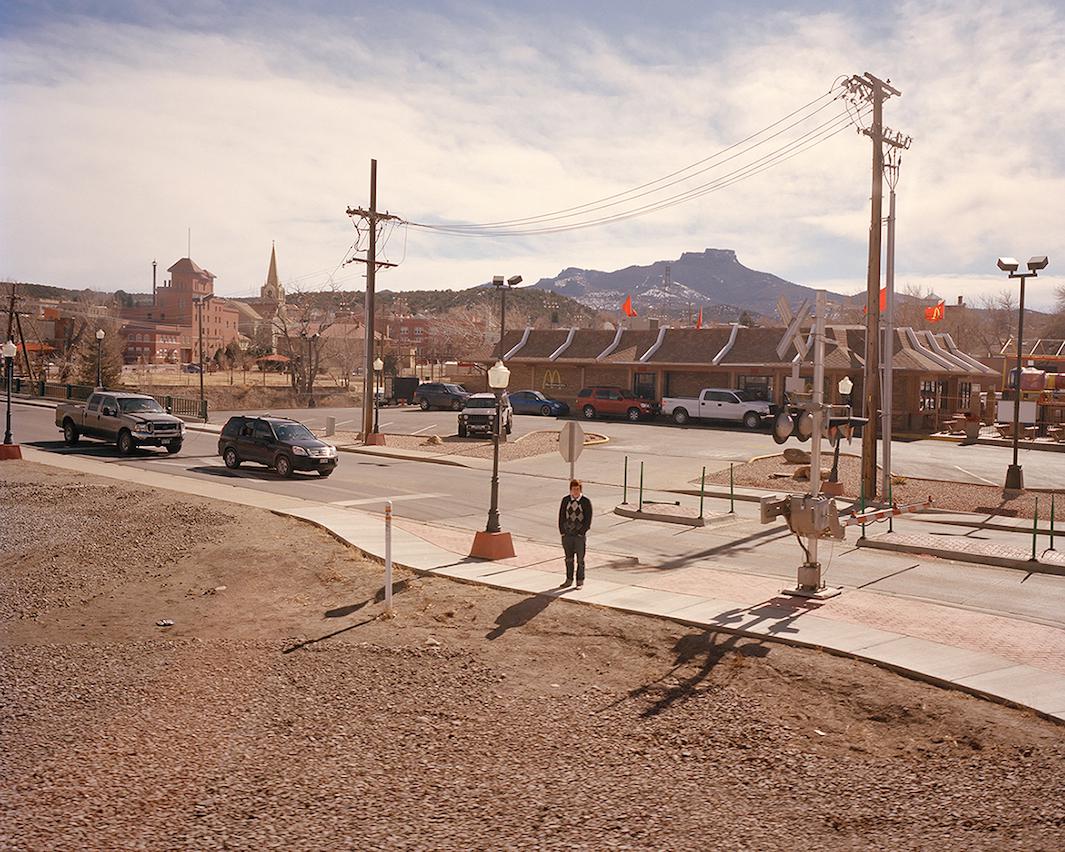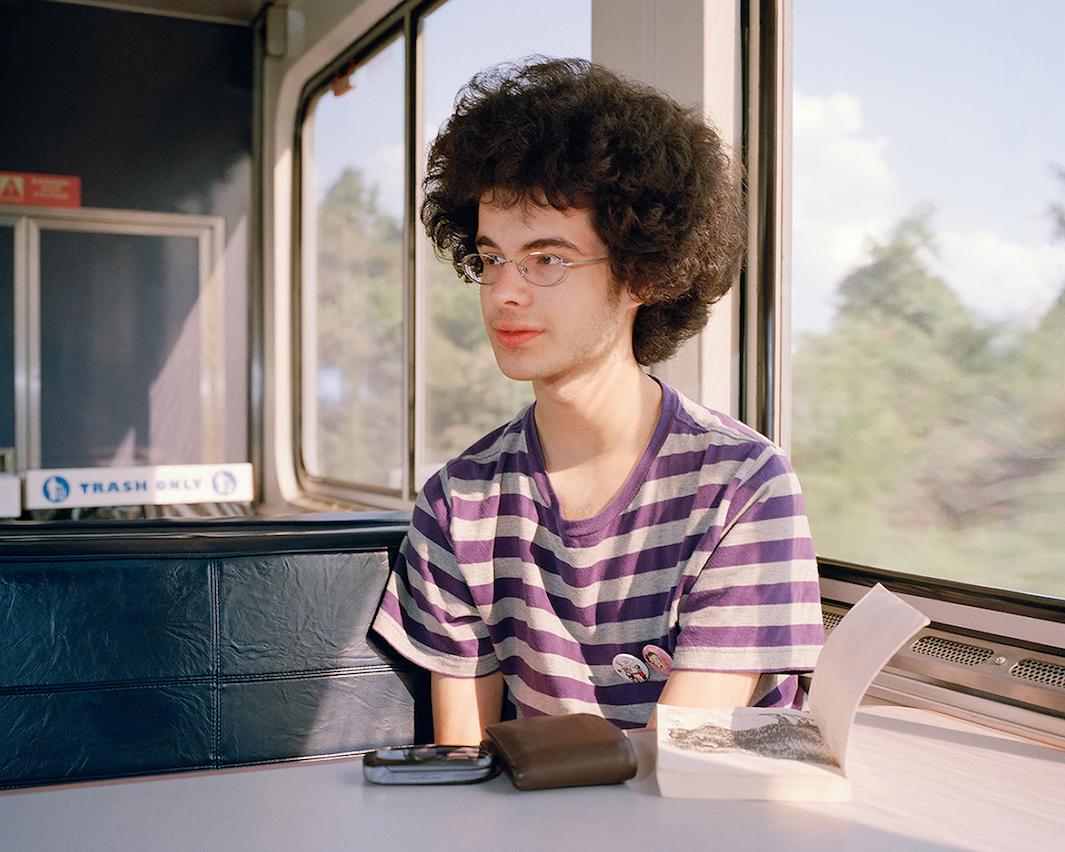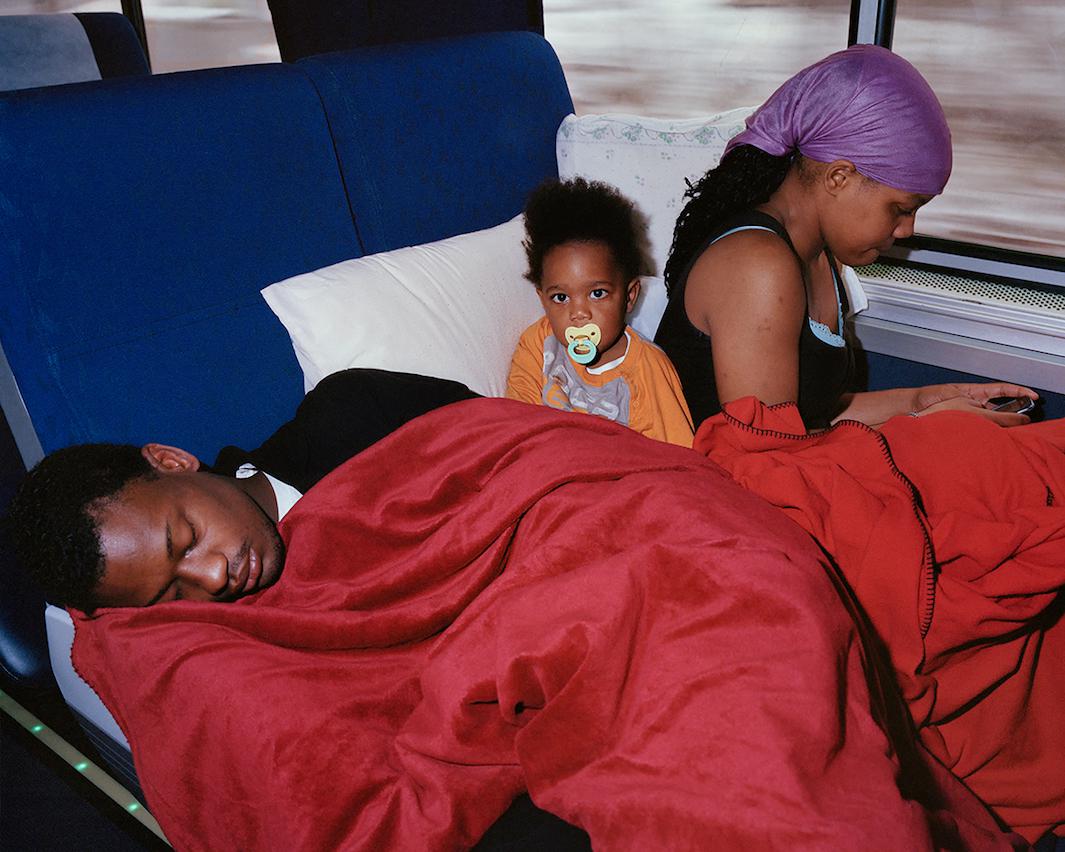 Amtrak only has a handful of routes across the country originating from the West, which Evans pairs with various North–South routes to keep his trips fresh and interesting.* Invariably, however, he reaches familiar track at some point during the second half of any trip. Still, the scenery and passengers are constantly rotating, and he sometimes photographs up to 16 to 18 hours per day to capture it all. Passengers can catch Evans' attention for a variety of reasons. It could be "the color of their pants, the meal they are eating, or they way they laugh," he said, or an emotional aura. In addition to photographing them, he asks them to write narratives about their lives and their travels. These, too, are on display in the exhibit.
"It provides a safe place for them to share their story and a rich source for me to explore each person's emotional nuances through his writing. The idea of a single perspective project felt self-indulgent, distant, and one-dimensional," he said. 
Train travel is by no means the most popular way to traverse long distances today, but it's still the preferred option of many Americans, including those who have physical or psychological aversions to flight. Some choose the train because it's a cheaper way to transport large amounts of baggage. Others are simply train fanatics who love the system's history and mechanics. Evans, meanwhile, chooses it for the human interactions it promises.
"I'm there because I love people, observing them, learning from them, and finding common ground between our lives. For a romantic humanist like me, it's a wonderful way to travel," he said.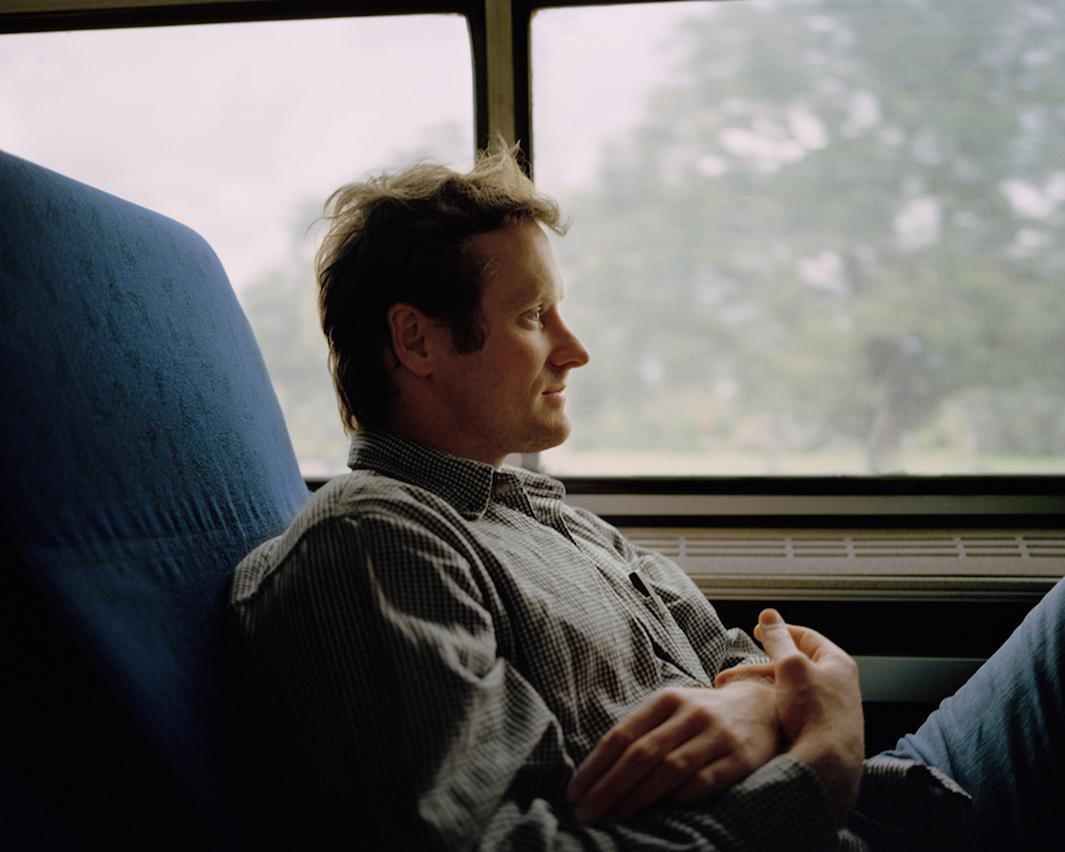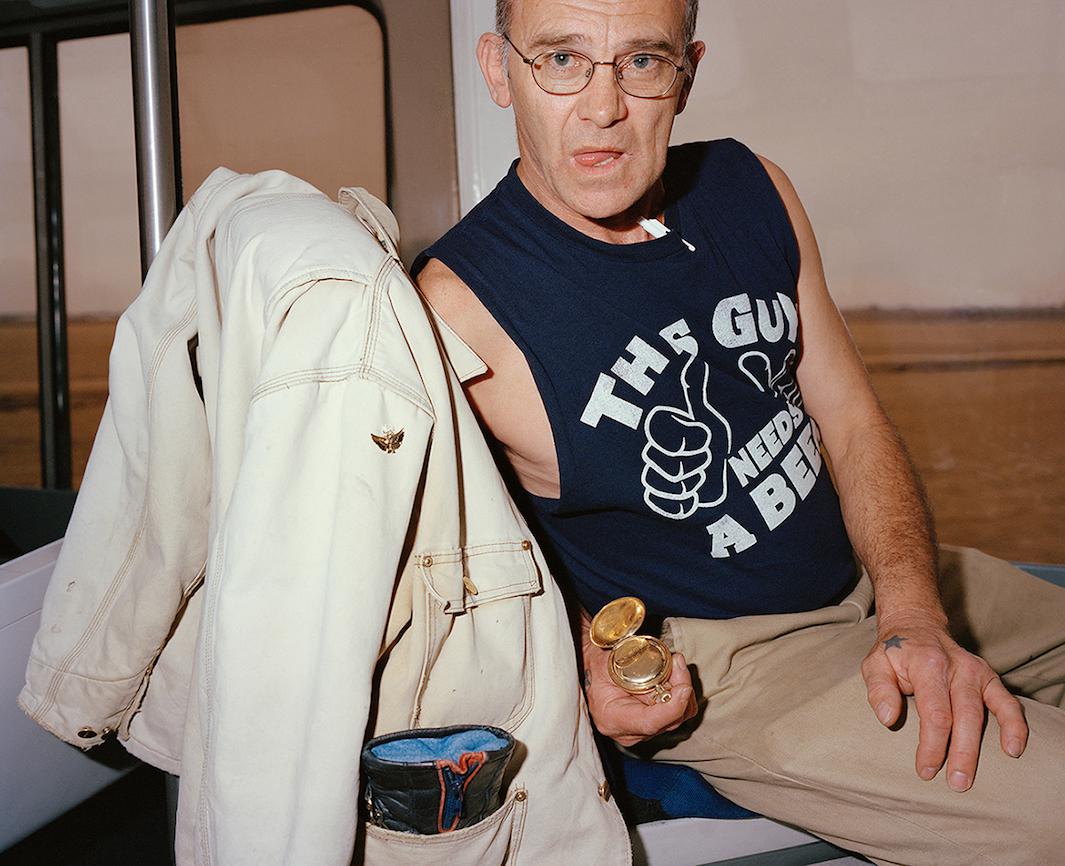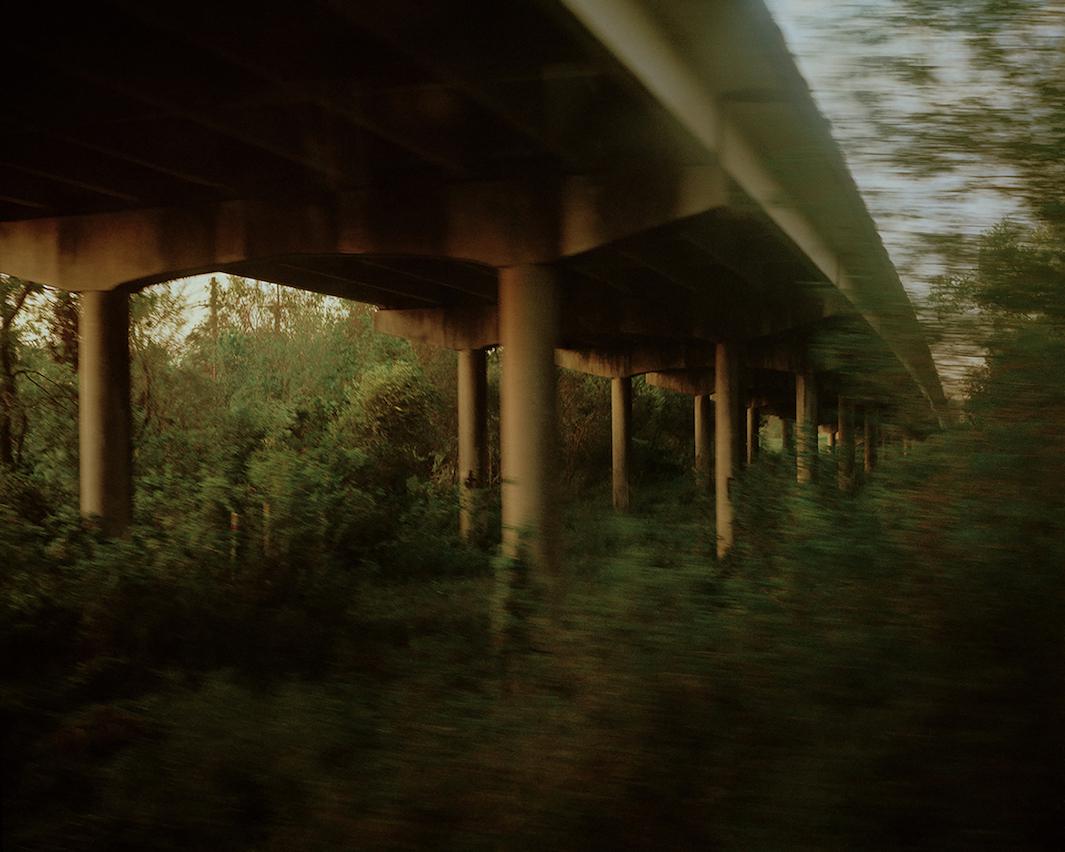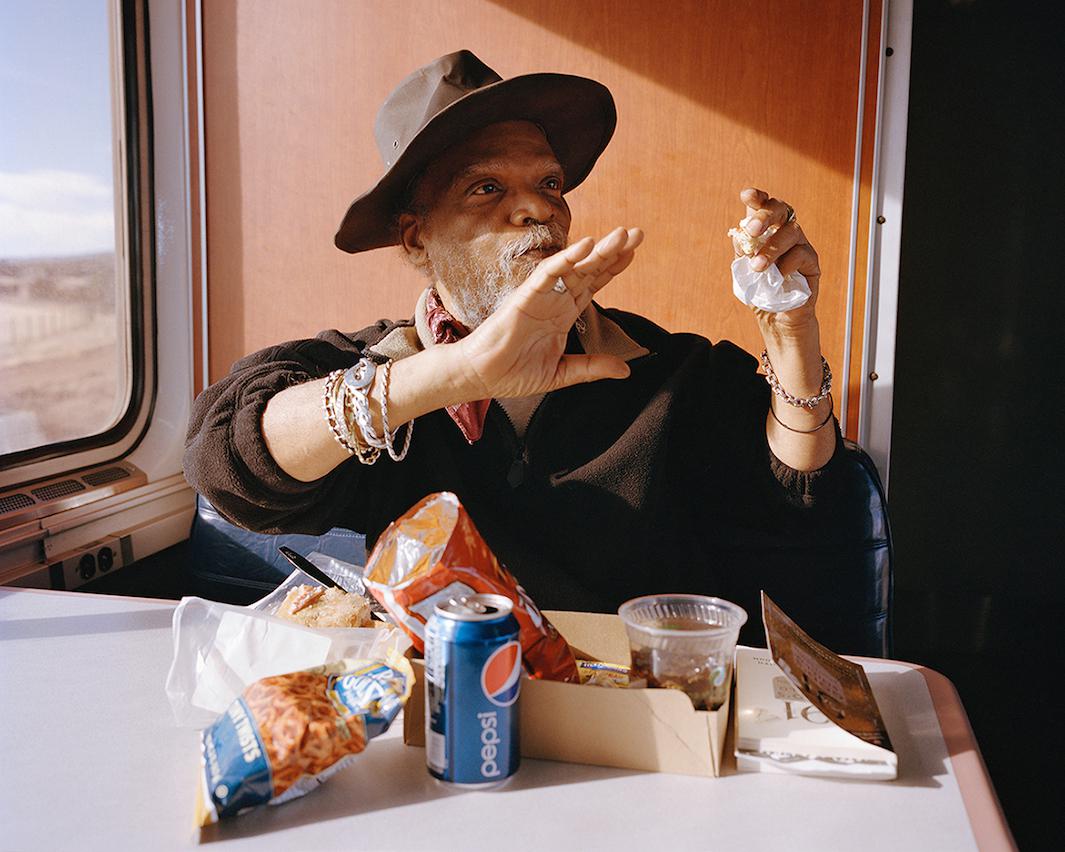 Correction, May 25, 2016: This post originally misstated that Amtrak has three East-West routes. It has four East-West routes that originate from the West Coast. In addition, a photo caption in this post misidentified the location of the town that the Southwest Chief train was passing through. It was in Trinidad, Colorado, not New Mexico.