Why does hunger, a widespread and growing problem in New York City, often go unnoticed? The answer, Brooklyn-based photojournalist Joey O'Loughlin says, is because it doesn't look the way people expect. 
"Our Depression-era images are outdated. Just because somebody is having a hard time doesn't mean that she doesn't care about how she presents herself or her family to the world," O'Loughlin said via email.
Since 2012, when Food Bank for New York City first commissioned her to photograph some of the food pantries it operates, O'Loughlin has been working to set the record straight by making a contemporary and humanizing portrait of hungry New Yorkers and the places they rely upon to survive. In the past three years, she's visited 40 pantries in all five boroughs, including large, computerized, supermarket-style pantries run by sophisticated charities and tiny church basements distributing prepackaged bags of food staples.
"When I tell people I'm working on a project about hunger in New York City, they immediately think soup kitchens and the homeless. Food pantries, however, are places where anyone can pick up a bag of grocery staples on a regular basis. Originally intended as an emergency food source, pantries have become a lifeline for New Yorkers in need, particularly the working poor and unemployed. Even though there are hundreds in the city, many people don't even know they exist," she said.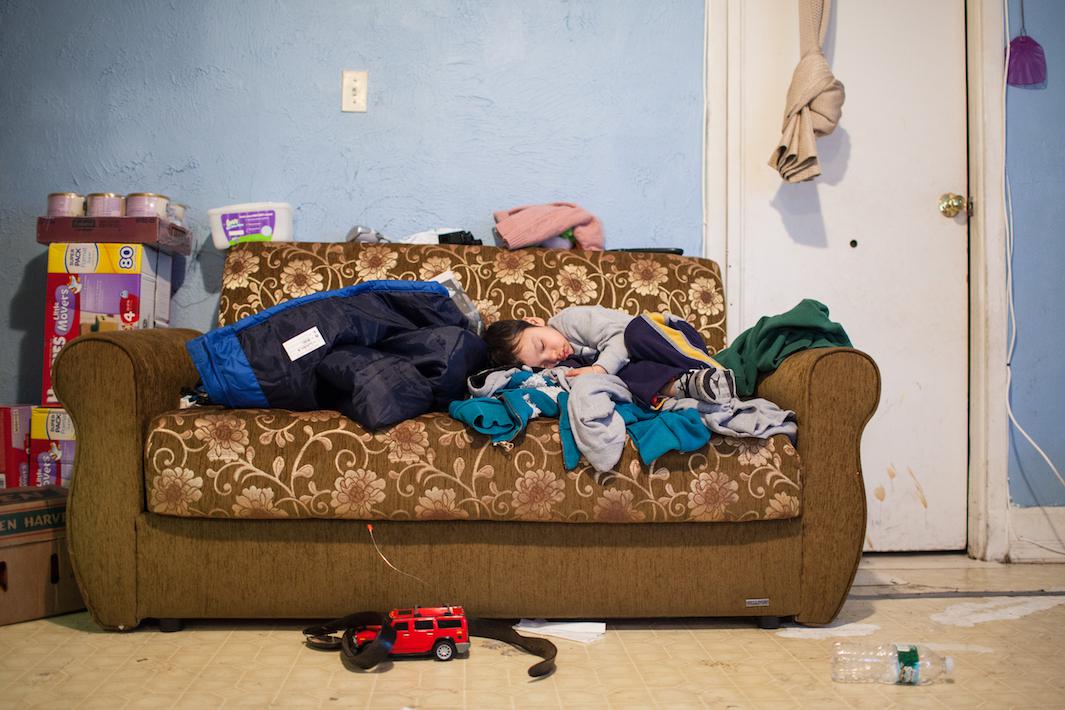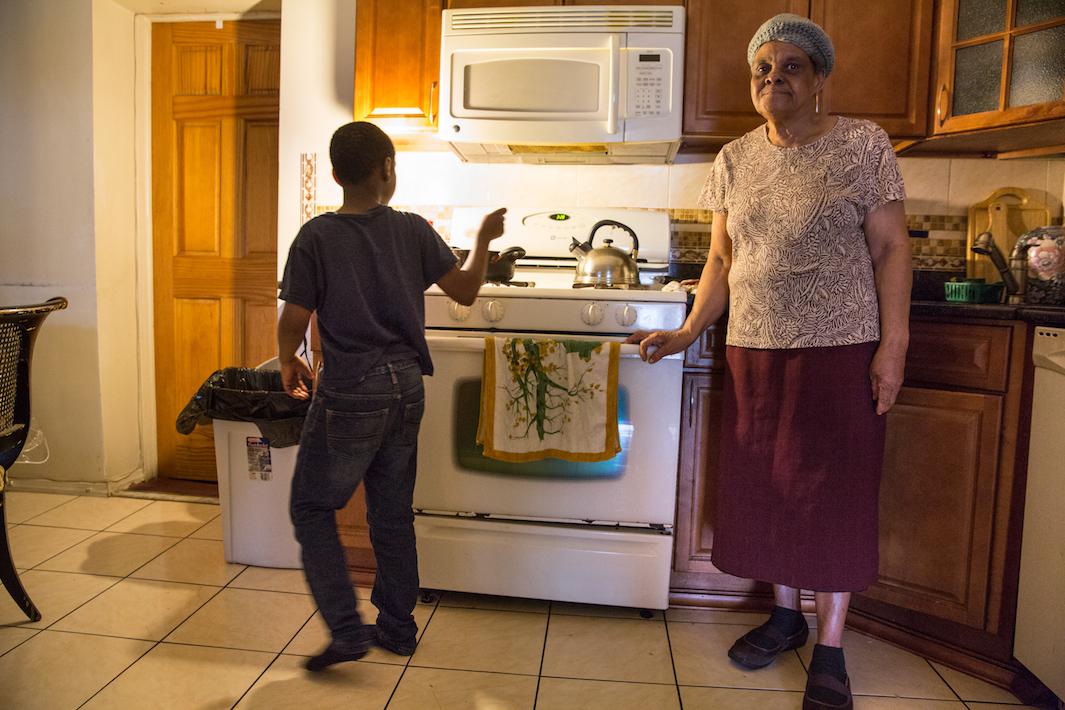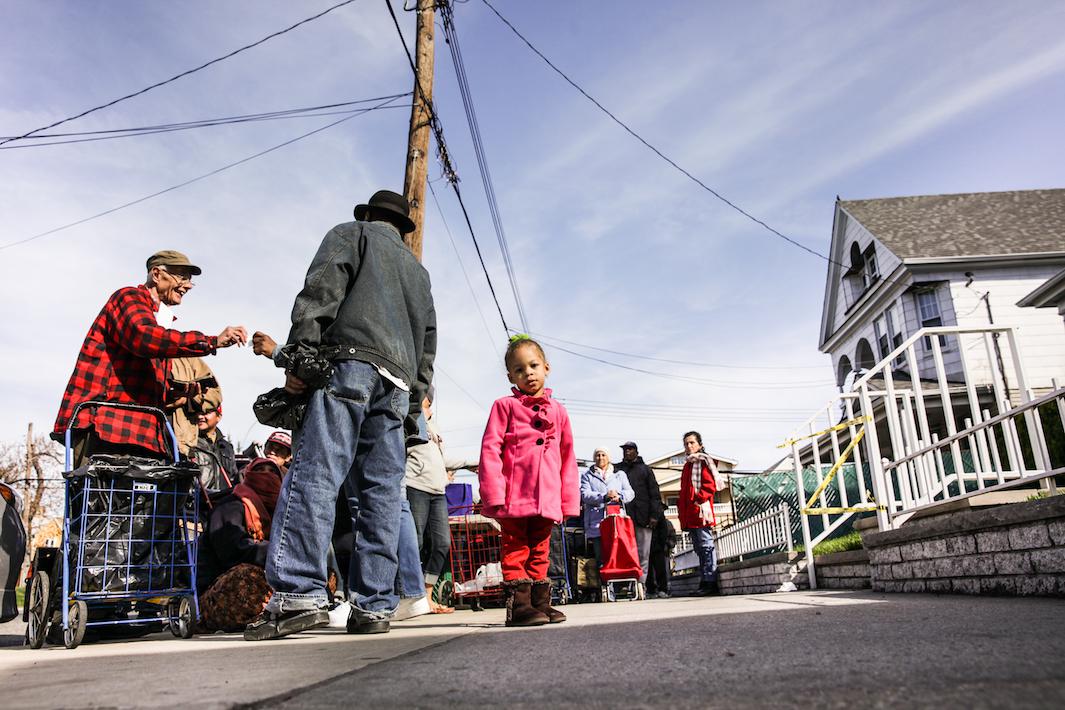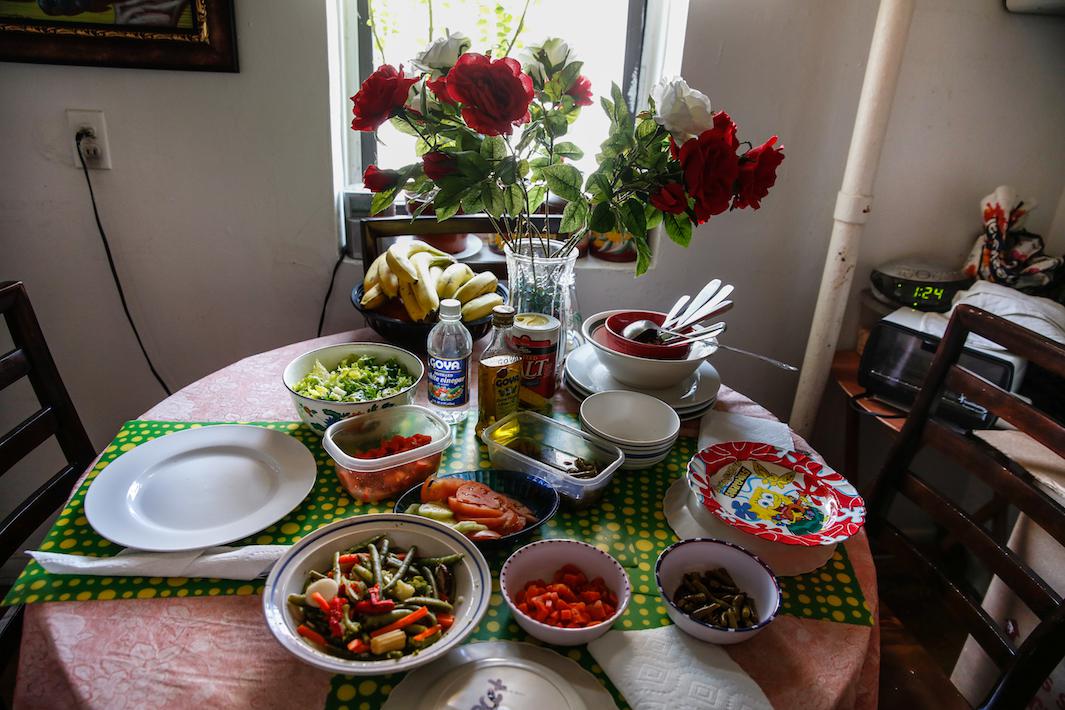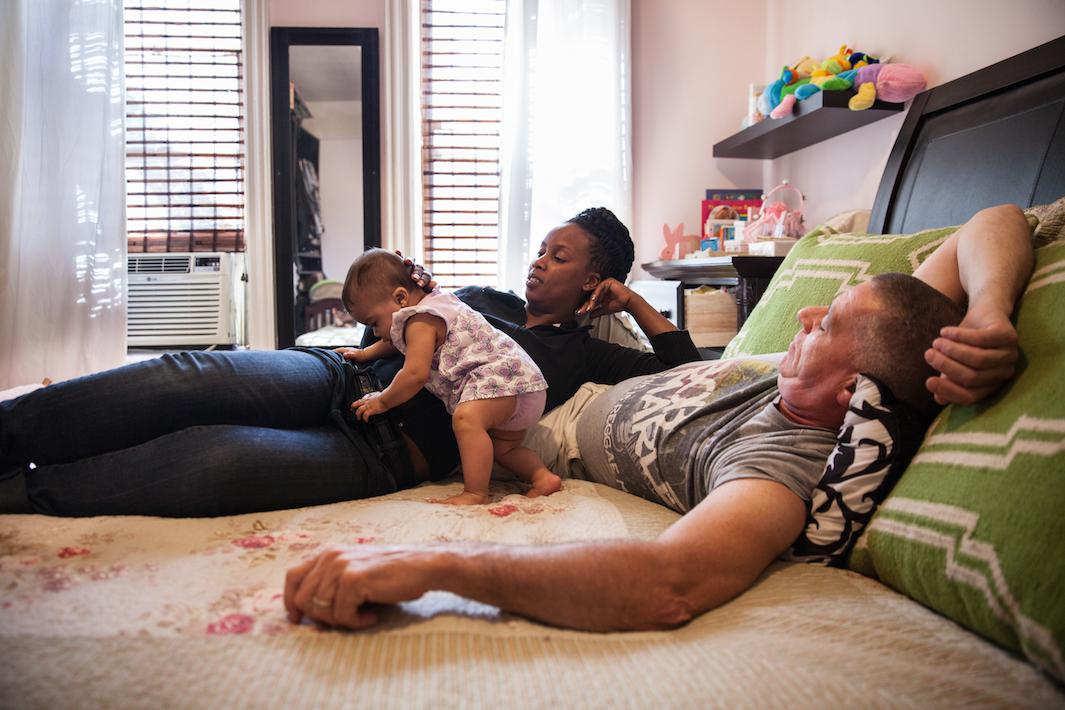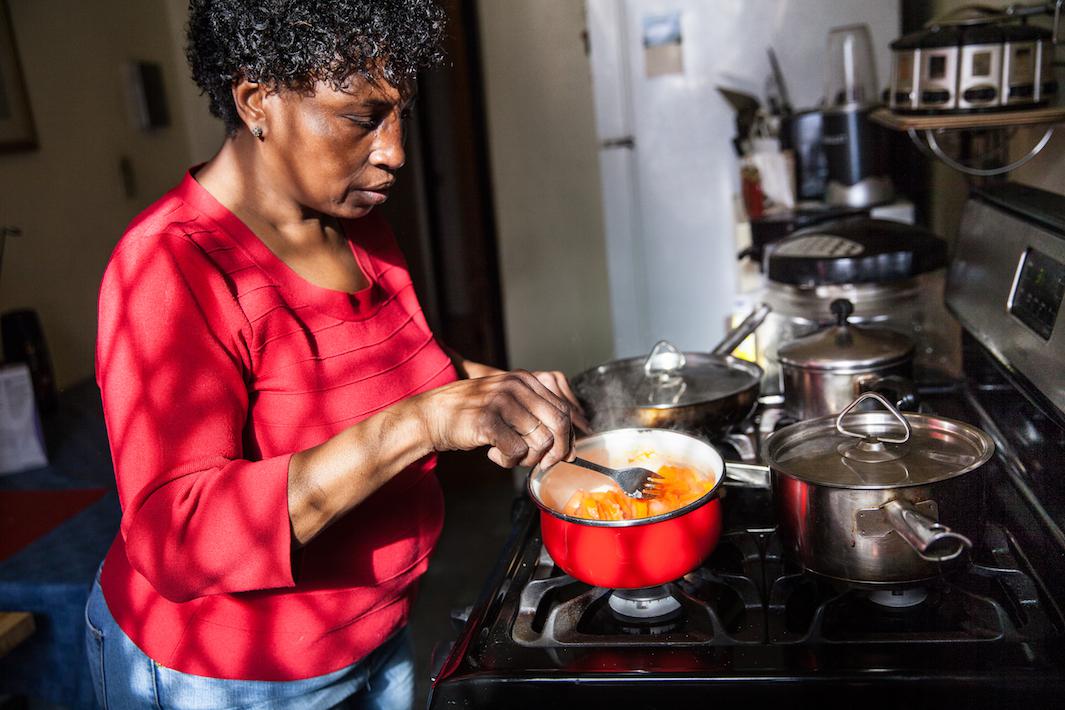 Over the years, while photographing pantries, O'Loughlin has asked hundreds of people to photograph them at home. So far, 16 families have agreed, and in kitchens and at dinner tables throughout the city, O'Loughlin has made photos that show, in a way that photos on the street can't, how those who make use of pantry services are determined and resourceful people committed to nourishing their families. 
"Lining up for food can be dehumanizing. On the line, you're both on display and socially invisible, but at home, you're like everyone else. So you might see something in a home that reminds you of your own life—a plate, a stack of bills on the dining room table, a loving gesture that suggests a shared experience. I wanted the photographs to offer points of connection between the people on the lines and the people who walk past them, unaware," she said. 
O'Loughlin's photos are on display in the exhibit, "Hidden in Plain Sight: Portraits of Hunger in NYC," at the Brooklyn Historical Society through Nov. 13. In an election year, she hopes her photos encourage voters to think about hunger and how government can address it.
"As the number of people standing in food lines keeps rising, the pressure is on Food Bank and other charities to deliver. How are they supposed to keep up? They need support now, but as a nation, we need a thoughtful economic strategy to help families survive beyond charity."