As you might expect, if you Google words such as sex dolls and fetish, you're going to uncover some unique websites.
That's what happened in 2003, when Daniel Handal was working on a project about RealDolls—essentially expensive, made-to-order sex dolls. A couple of years into the work, Handal learned another photographer, Elena Dorfman, had been working on a similar project and was about to release a book about it.
The news caught him off-guard, and he decided to find another angle to pursue. Researching similar subjects, he found the female masking community, a group of (mostly) men who like to put on women's fetish wear and latex masks to transform themselves into living dolls. In his artist statement, Handal writes that those interested in female masking "create multi-layered alter egos and assume fictional characters while documenting their role playing with photographs and sharing stories on community blogs."
"When I saw the first picture of a female masker, I remember electricity going through me," Handal wrote via email. "My favorite photos were not the sexualized pictures, but the ones that mimicked domesticity. They reminded me of Leigh Bowery a bit, but I didn't know anything about this fetish and had not seen anything like it in art or popular culture—a rare find."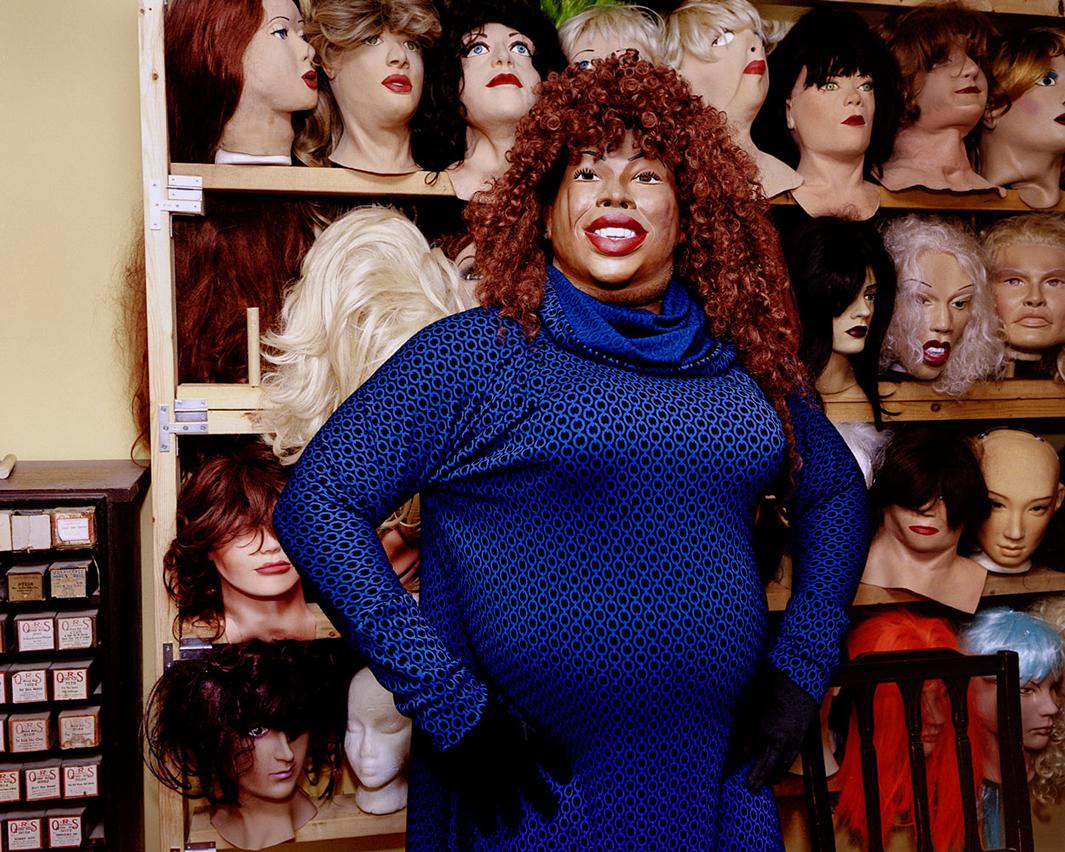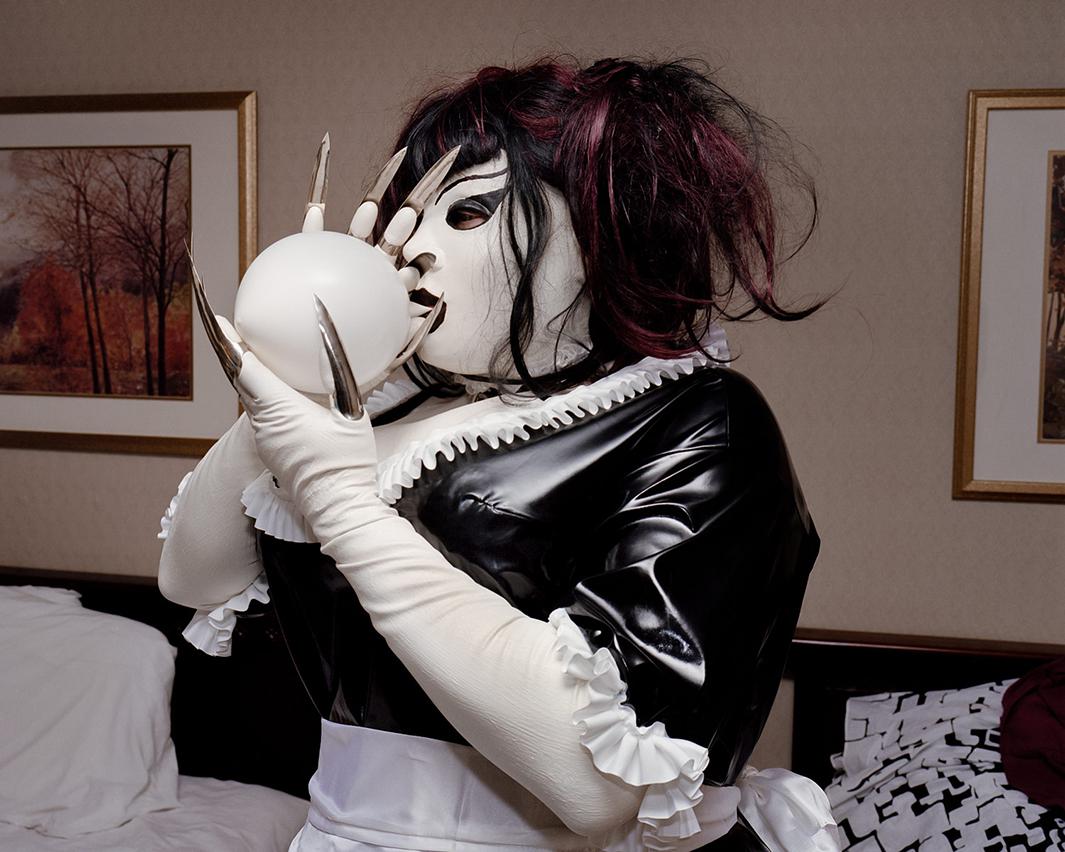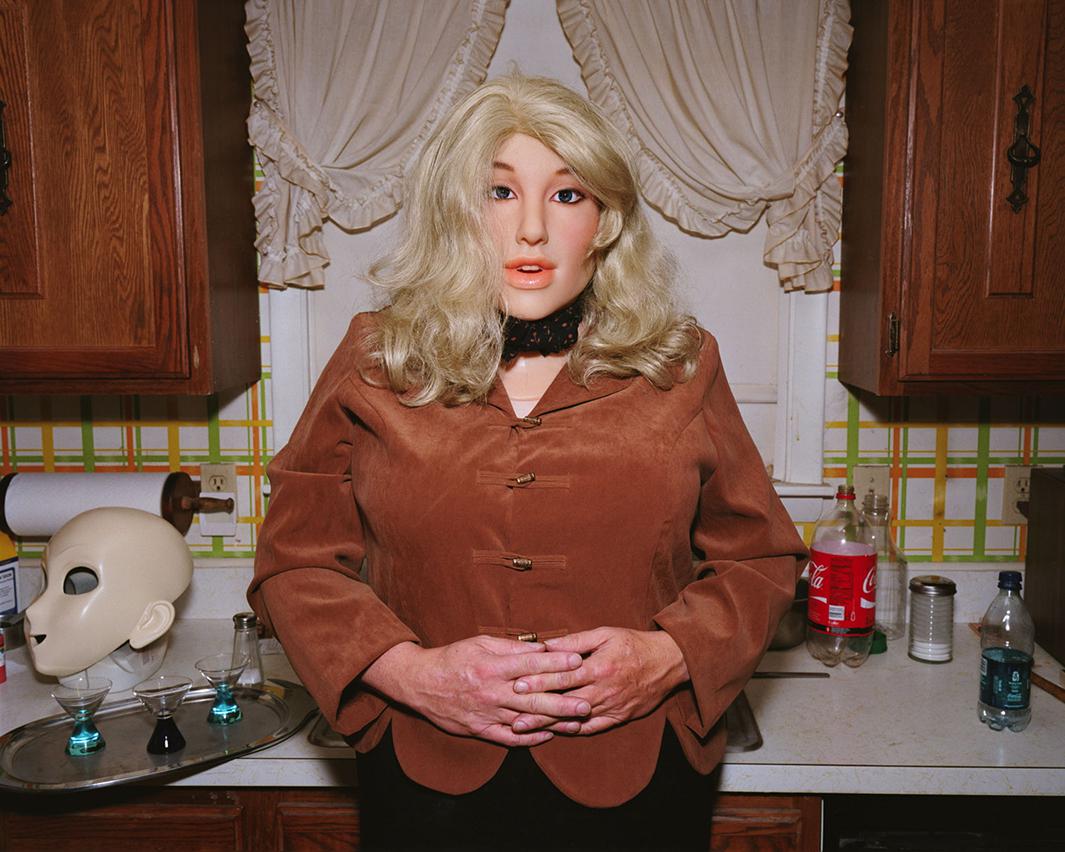 Handal began the work in 2006, but the majority was done in 2008 and 2009 when he traveled to the Rubber Doll World Rendezvous, an annual conference of sorts. At first Handal staged his photos, but he felt they looked contrived. Because female masking involves role-play and exhibition, he felt trying out a documentary approach would be better and used a medium-format film camera for the series. He said that because "normal wear" is discouraged in common areas, he had to dress up, which made picture-making difficult, even though documenting what's happening is part of the fetish.
"I had to look through a small hole in my mask and into the rangefinder to manually focus and adjust exposures and focal range on the spot," Handal wrote. "A very exciting way to make a picture."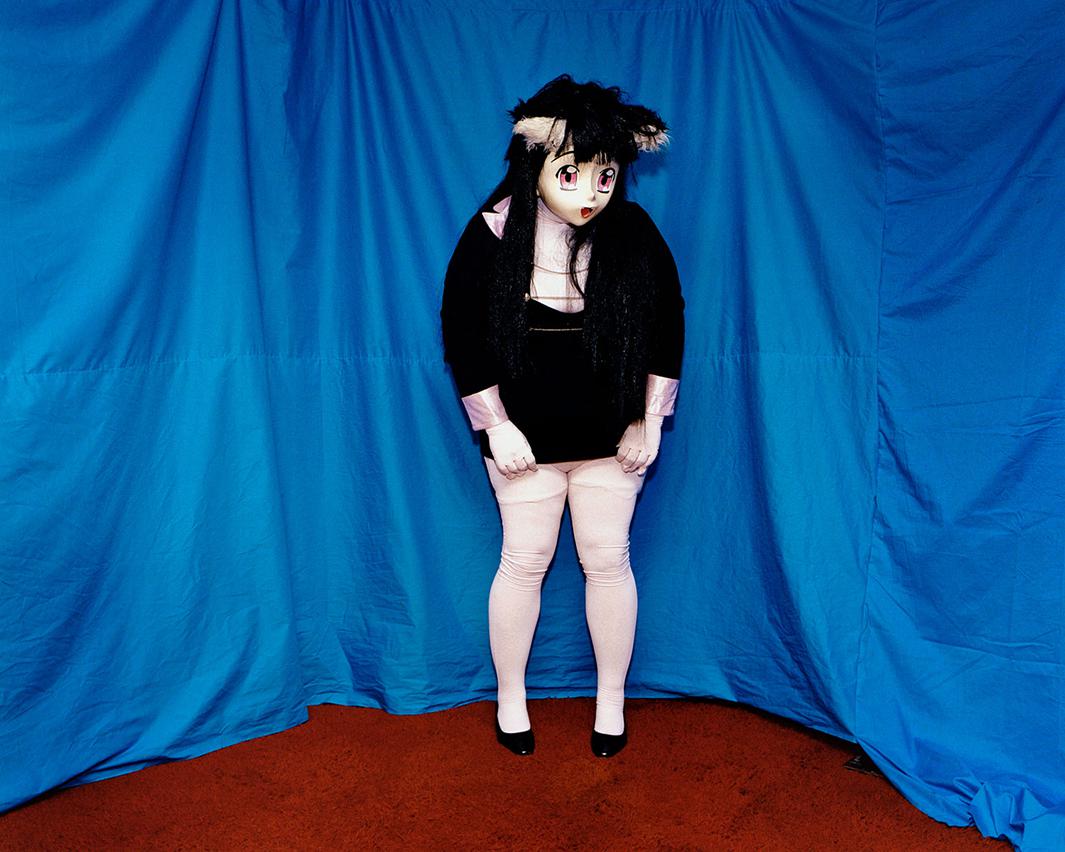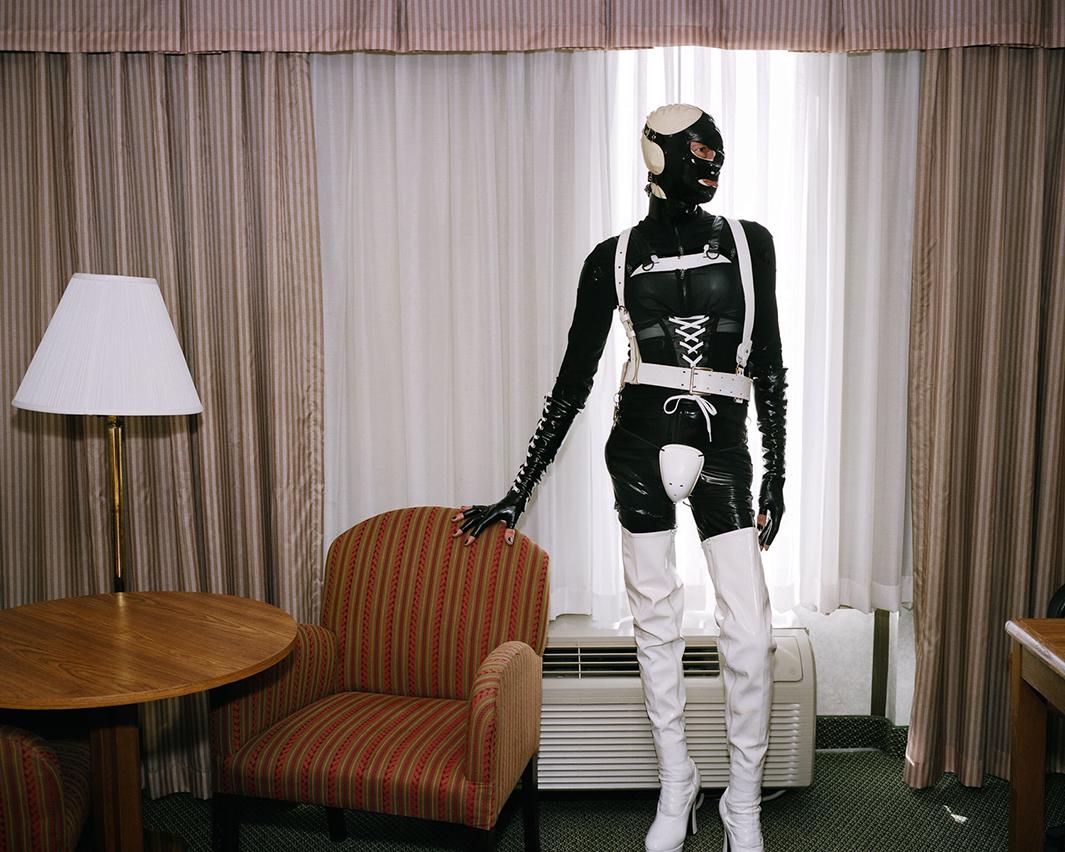 Handal said that his camera made him stand out, but because he was also in costume, he was also part of the subculture.
"As you know, photography is a collaborative effort," he wrote. "It helps if the person I am shooting is receptive to being part of it. In my case, my subjects want to be photographed."
Handal is no longer working on the series but said he is sometimes tempted to re-enter the world and take photographs he feels are missing. He enjoys looking at old photographs to see how people once dressed and said he sometimes wonders how people might look back at this work in the future. Although the attire isn't typical, he still feels it is an indicator of cultural values; part of his goal for the work was capturing what he calls "theatrical reality," including the rich color palette of the outfits. 
"We live in a society that has been transformed by the Internet," he wrote. "We can pretend to be anyone we want to be online. Fantasy sometimes trickles into the real world and if we are good at it, we can become the person we dream of." 
"I hope that when people look at the photos, they see a complex and curious sensibility," he said. "I also hope people don't take it too seriously. It's role playing, meant to be wicked fun."