To make the image titled Solar Plexus, Caleb Charland lay on back at his home in Maine for two hours with his camera resting on the pit of his stomach, shutter open, while mosquitos buzzed around him. Airplanes flew in and out of the frame, and when they appeared in his peripheral vision, Charland held his breath so they would create a straight line.
"I was amazed that the starlight registered the rise and fall of my chest!" he wrote via email. "I'd never seen that image before and now it exists!"
Solar Plexus is part of Charland's latest body of work, "Redshift," currently on view at Sasha Wolf Gallery in New York until June 4.
Defined as the moment when light comes into contact with gravity, redshift is a theme found in many of Charland's images, most of them photograms (made without a camera). It's also a nod to the nostalgia Charland feels for the rapidly disappearing analog processes.
"So much of my practice occurs under the red light of the darkroom," he added. "Once I thought of this show with that title, it just all clicked."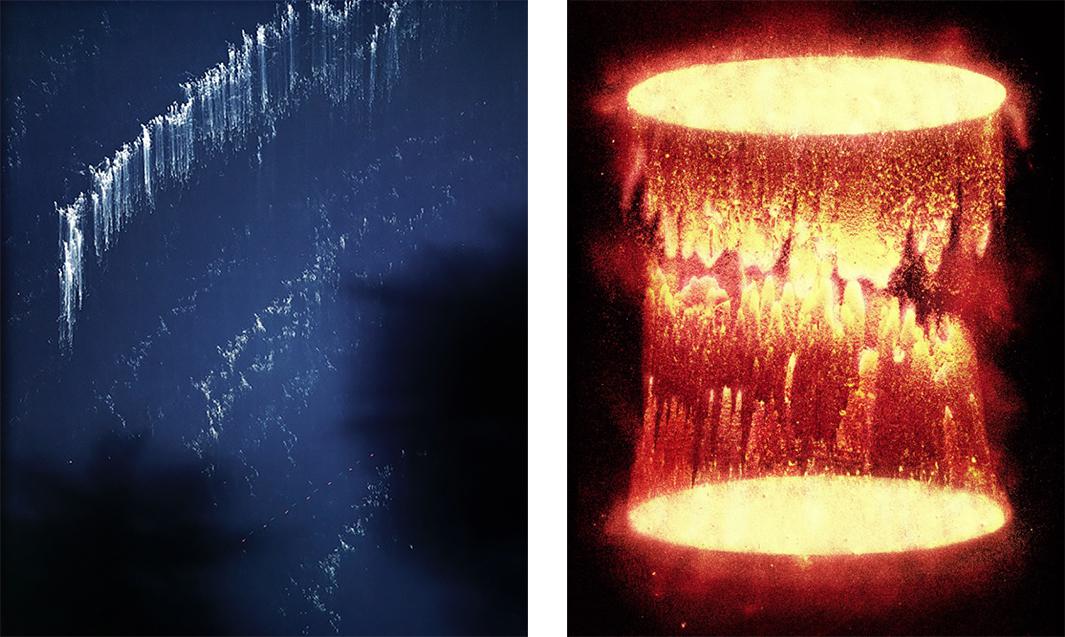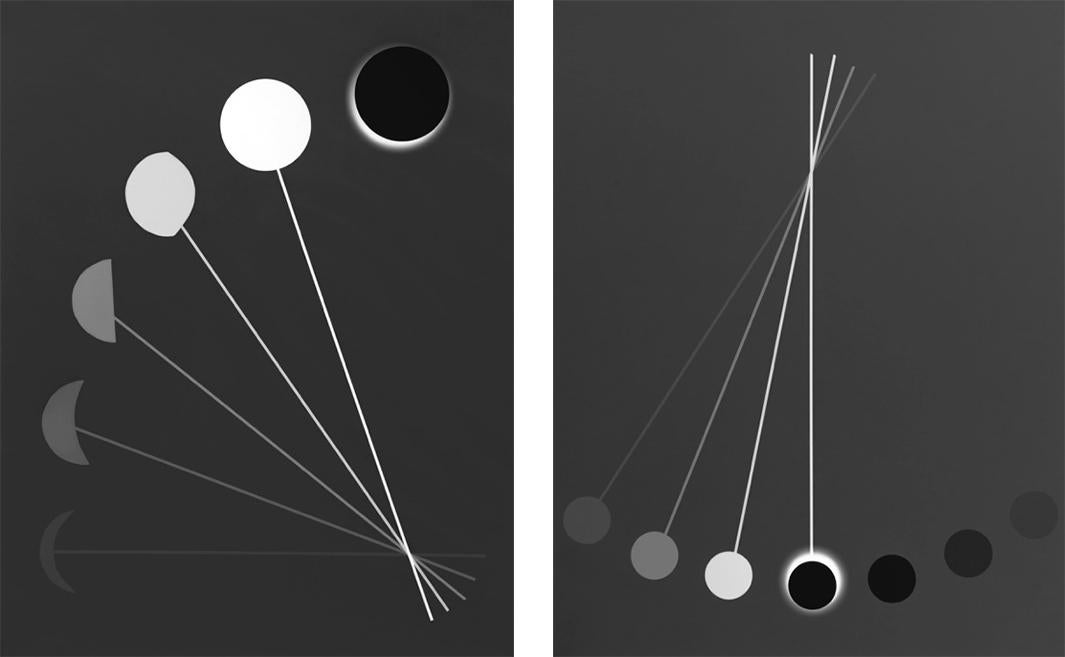 Charland's photographic practice is informed by science and his curiosity about how the world works. As a child, he said he responded best to education when it was hands-on and describes his childhood as DIY. He once helped his father remodel their home and was fascinated by the seemingly simplest observations.
"Seeing sparks shot off nails made me realize things had this energy behind them," he wrote via email. "Gravity is that basic phenomena you gain much respect for when you're carrying a bucket of nails up a tall steep ladder."
Last year, Charland used gravity as a muse and began making photographs of objects as they fell across photo paper. Inspired by Stephen Hawking, Brian Greene, Lisa Randall, and Carl Sagan, he captured the movement of the objects and the blur they created when they came into contact with light. In two dimensions, a line became a square; when that square was stretched in three dimensions, it became a cube; and so forth. These experiments eventually became the photograms in "Redshift."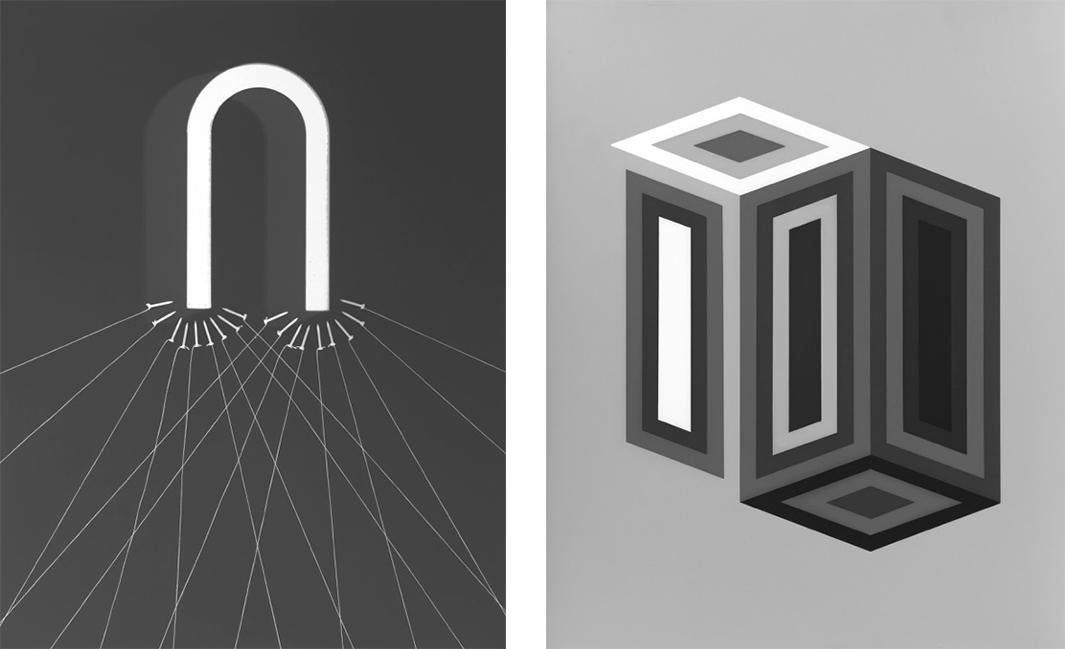 Making work like this—even thinking like this—requires a full-time art practice. A lot of the images are the result of a decade's worth of trial and error, something Charland embraces.  
"The simple act of just going for it will often teach you something," he wrote. "That's one reason I'm pretty much always making work. … By waking up everyday and going for it, I've discovered things that may have never come to me otherwise. … Failure makes you investigate why it didn't work. Or, it indicates how the idea should actually be executed given the natural tendencies of he materials and forces you're trying to work with."
Whether he's using a camera, working in the darkroom, resting silently for hours as light exposes film, or simply marveling at the universe, Charland continues to move his work forward.  
"It's that moment when you seem to receive [an] answer before you know the question, or you sense there's something there," he wrote. "Maybe it's that gut feeling [that] you just know there has to be something there worth pursuing."