Morris Brown College, founded in 1881 by the African Methodist Episcopal Church, is a rare historically black college and university established by blacks. For more than 100 years, its Atlanta campus proudly produced writers, civil rights leaders, and business leaders, among other notable alumni. Things took a bad turn in 2002, however, when financial mismanagement caused the school to lose accreditation and federal funding. Hundreds of students left, and faculty and staff lost their jobs. As part of its 2012 bankruptcy filing, the school sold many of its buildings in order to avoid closing altogether.
Photographer Andrew Feiler, a fifth-generation Georgian, knew a number of alumni and faculty at the college and was already familiar with the institution's HBCU legacy when he learned of the school's bankruptcy filing. Right away, he knew he wanted to photograph the campus. 
"It felt like an important story along multiple dimensions: race, class, social justice, economic opportunity, religion, history. I wasn't sure where it would lead, but it was a story I wanted to explore," Feiler said.
With support from Sonny Walker, the Morris Brown board's vice chair, and Stanley Pritchett Sr., the college's president, Feiler spent a year photographing the campus. His images are collected in Without Regard to Sex, Race, or Color: The Past, Present, and Future of One Historically Black College, which University of Georgia Press published in October.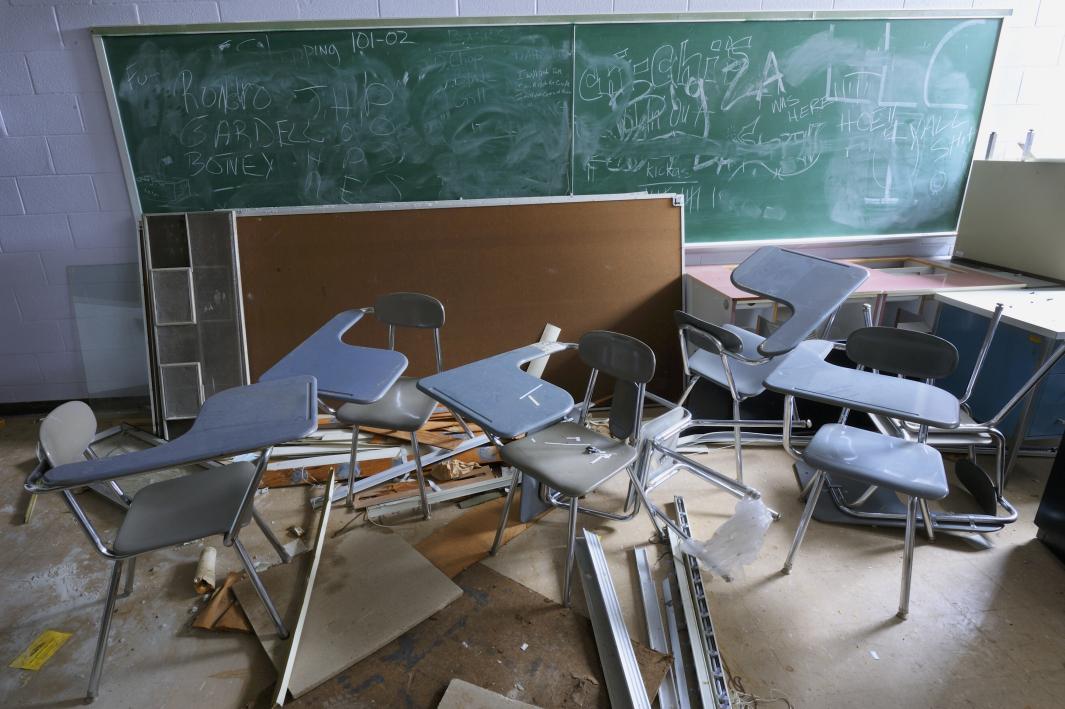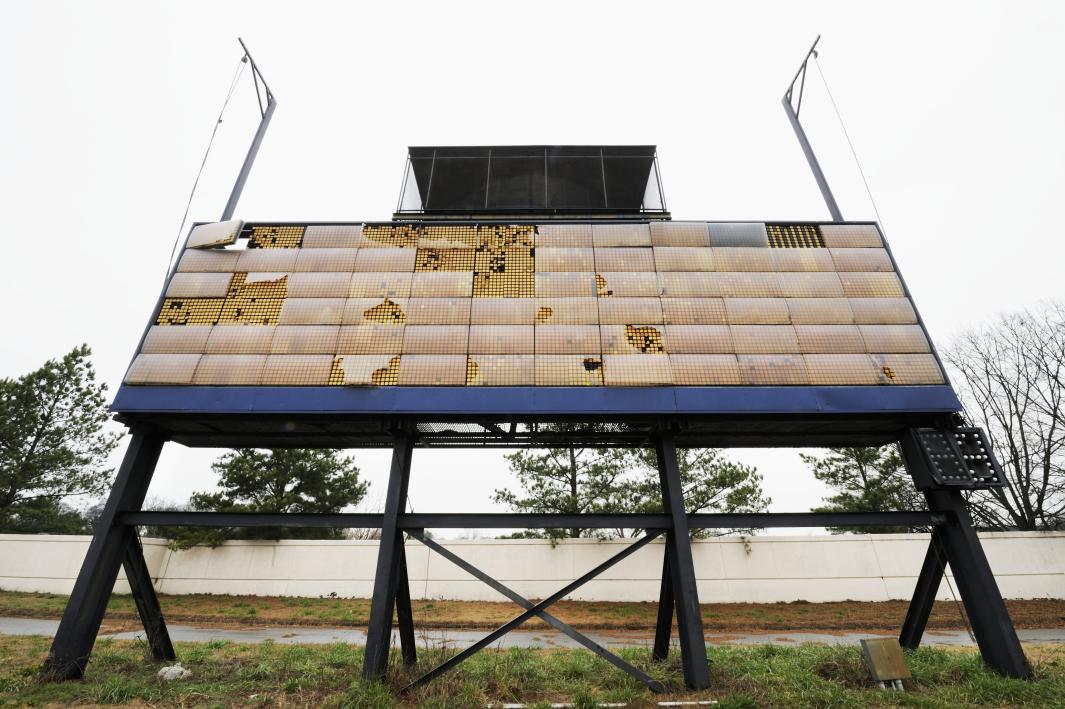 When Feiler first started visiting Morris Brown, most of the buildings had been abandoned for a decade or more. Homeless people, Feiler said, had taken shelter in some of the buildings and scrappers were slipping in at night to scavenge metal. While 20 students were still enrolled and receiving instruction from volunteer faculty as of October, they don't appear in Feiler's photographs. Instead, his images focus on the abandoned and decaying buildings. They showcase the school's history as well as its current hardships.
"Chalkboards, desk chairs, locker rooms, band instruments—these are a visual language that connect each of us to the Morris Brown story and make it an American story," he said.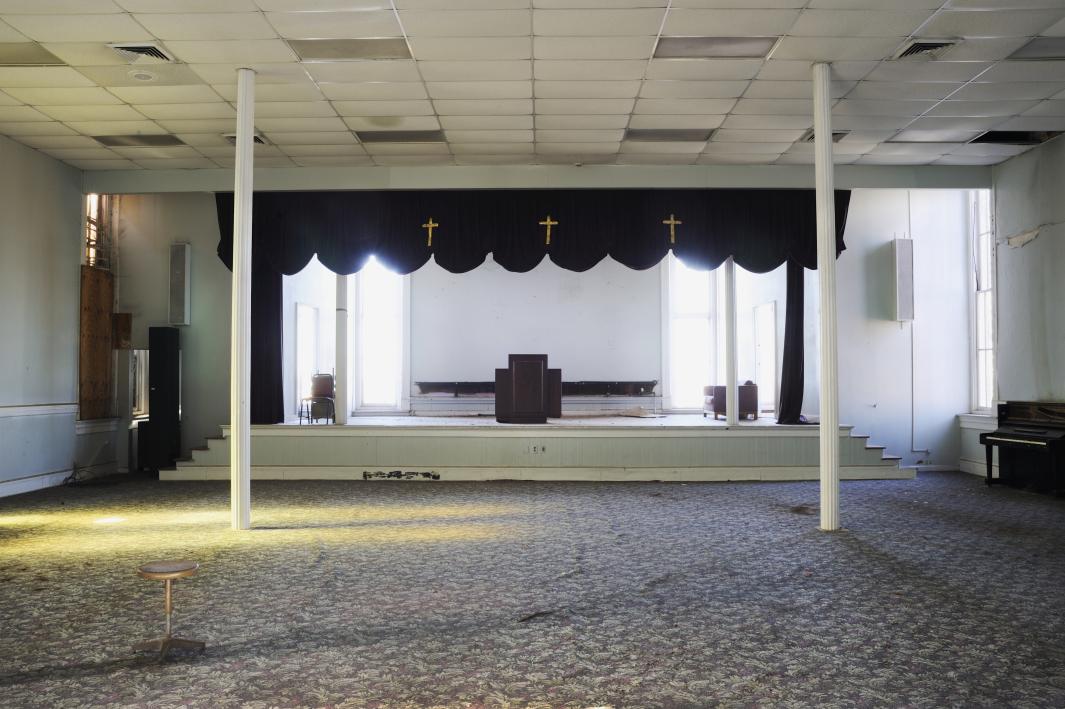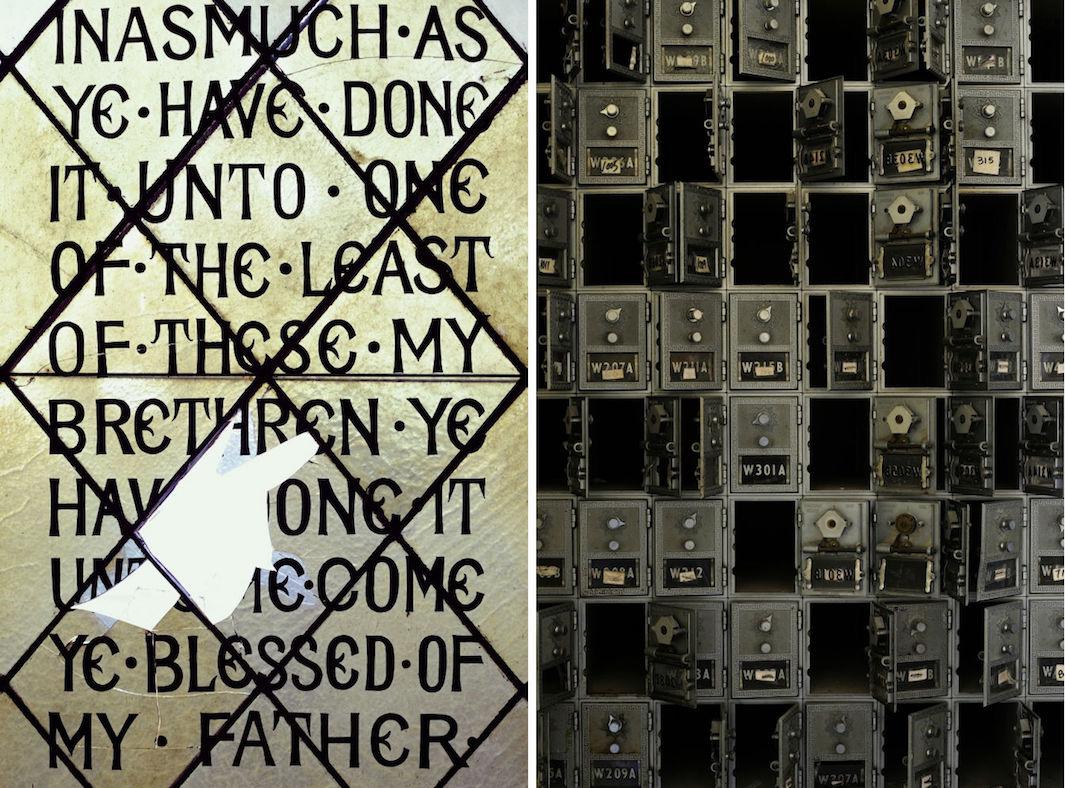 Feiler's photos resonate not just as a report on one troubled institution but as a symbol of the state of HBCUs generally, which are struggling with declining enrollment and graduation rates. By one estimate, cited by journalist Ron Stodghill, the number of HBCUs could decline from more than 100 to 35 by 2035. Still in 2012–13, according to the National Center for Education Statistics, they awarded 15 percent of bachelor's degrees earned by blacks nationwide; in Feiler's view, they are a valuable higher education option for black Americans. 
"To me the key is choice. Faced with a choice, some folks choose HBCUs. It is choice that makes these schools an essential element in building a healthy American middle class," Feiler said.
But Feiler doesn't see his photos just as a grim comment on the health of American education. He points to the fact that Morris Brown has paid off its debt and applied for re-accreditation as a sign that one day a portrait of the campus could look a lot sunnier than it does now.
"What has happened at Morris Brown College is a tragedy," he said. "But there's also hope. Morris Brown remains alive, and that is an accomplishment. One of themes that emerged from this work is that leadership matters. It was, in part, a failure of leadership that led to Morris Brown's downward spiral and crisis. But the story of the college's survival and emergence from bankruptcy is one of leadership success."