Glenna Gordon was working on a project about Nigerian weddings when, in 2012, she traveled to the northern part of the country to photograph a mass wedding. Traveling to the north can be arduous, both because of the journey and the culture outside of the coastal city of Lagos where Gordon was based. In order to prepare for what she might see there, writer Carmen McCain advised her to read a romance novel written by a Muslim woman, Balaraba Ramat Yakubu, titled Sin Is a Puppy That Follows You Home. The idea of a culture of romance writers living in a part of the country where Sharia law is widely followed was intriguing.
"I instantly knew I wanted to do something on this," she said. Gordon was told that if she were able to track down some of the authors, there would be a good chance none of them would want their portraits taken; she was undaunted.
Gordon was given a few of the author's phone numbers and tracked down writers who would want to be part of the project, which was published last month by Red Hook Editions as a book Diagram of the Heart. McCain did the translations for the book. While there is a large Hausa literary movement in Nigeria composed of men and women who write across a number of genres, Gordon said she decided to focus on female romance novelists for a number of reasons.  
"The photographs in my book are also sort of about daily life in northern Nigeria," she said. "I'm using romance novels as cues; I'm looking for moments of love and romance and intimacy."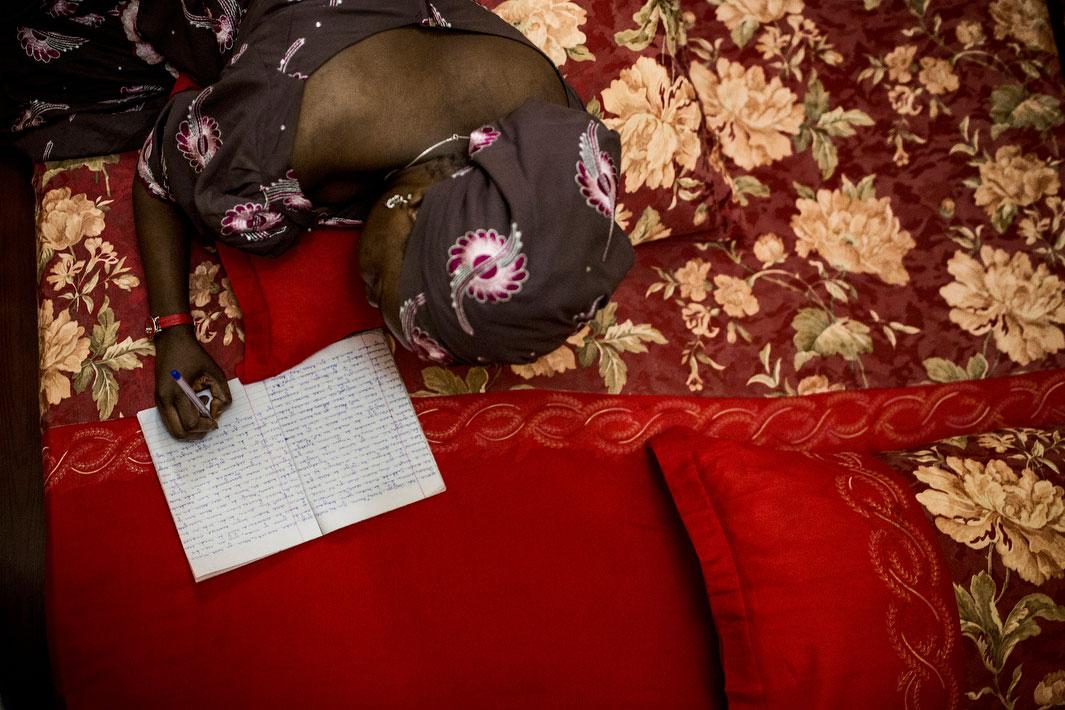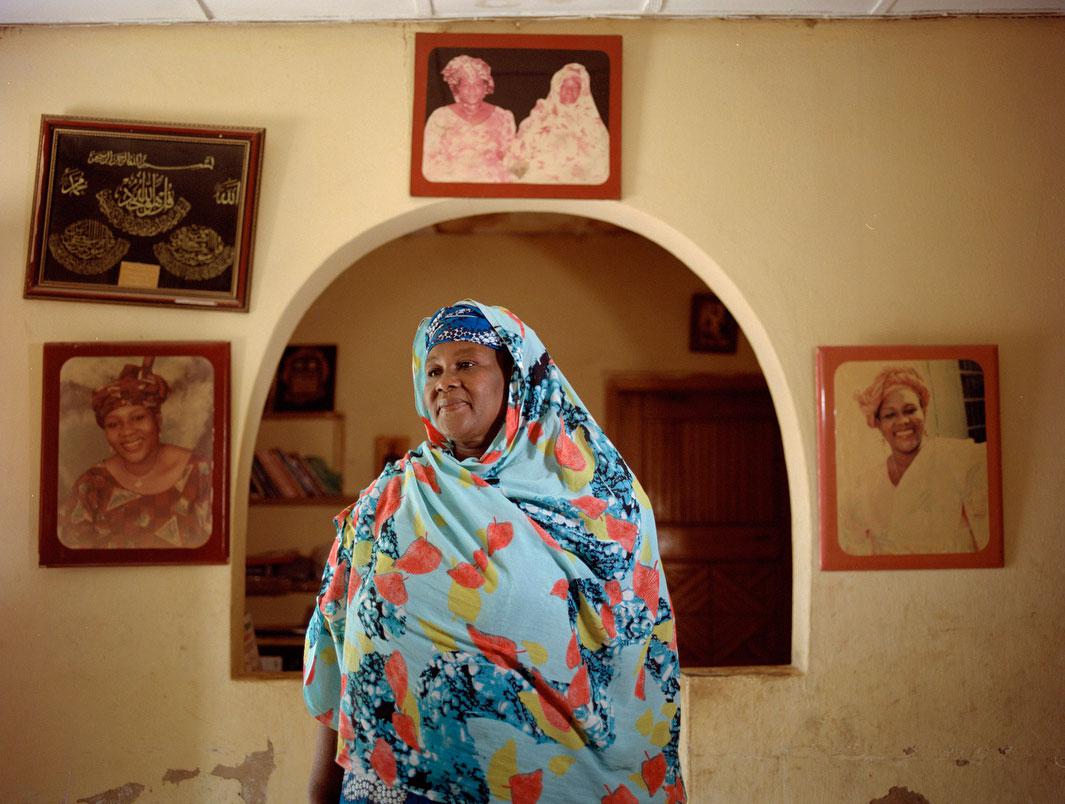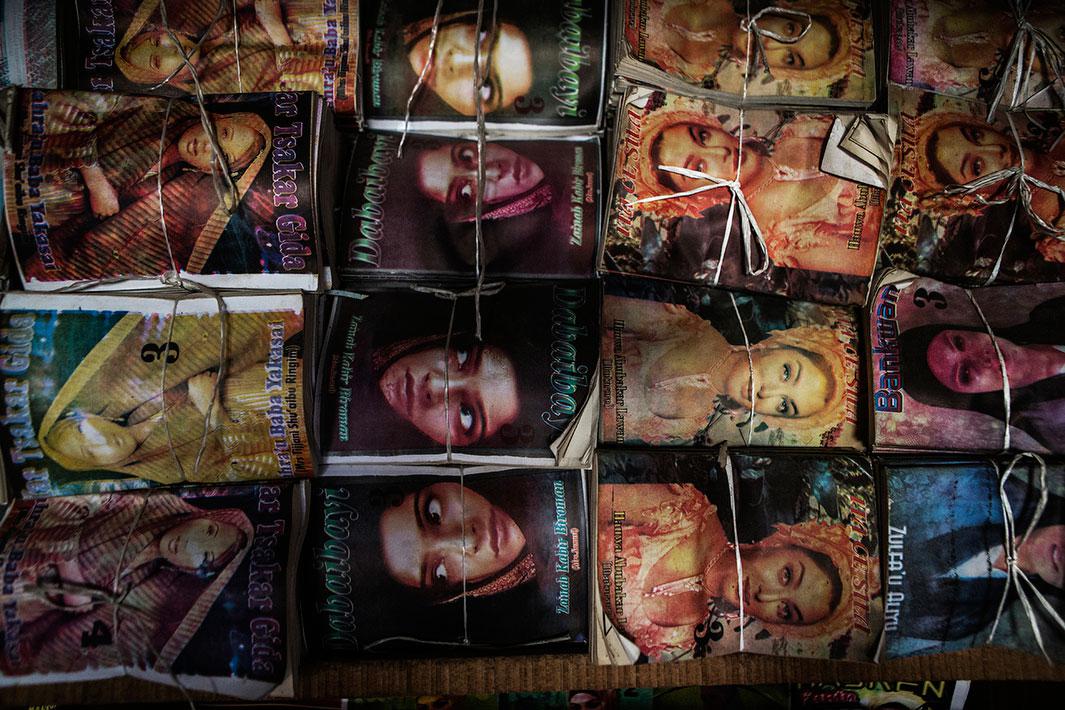 The plots of the novels range from complex issues like child marriage and human trafficking to stories about a poor girl marrying a rich man or about how to please your husband. Some of the novelists said there were subjects that were too far-fetched to seem plausible including an anecdote about a husband comforting his wife by wiping away a tear from her cheek.
Gordon said a few years ago the writing was a bit more risqué, but things have changed after the state governor burned books that were thought to corrupt youth or that might lead to moral indecency. Many of the writers censor themselves a bit in order to avoid hassle. Most of the women don't have computers so they write in composition books that are then transferred to a computer either by middlemen who act as editors or the publishers themselves. The books are widely distributed—often with a first print run of 10,000 copies—and widely shared and cost about $1 or $2. Although some of the writers didn't want to participate in the series—sometimes their husbands said no—many were happy to work with Gordon.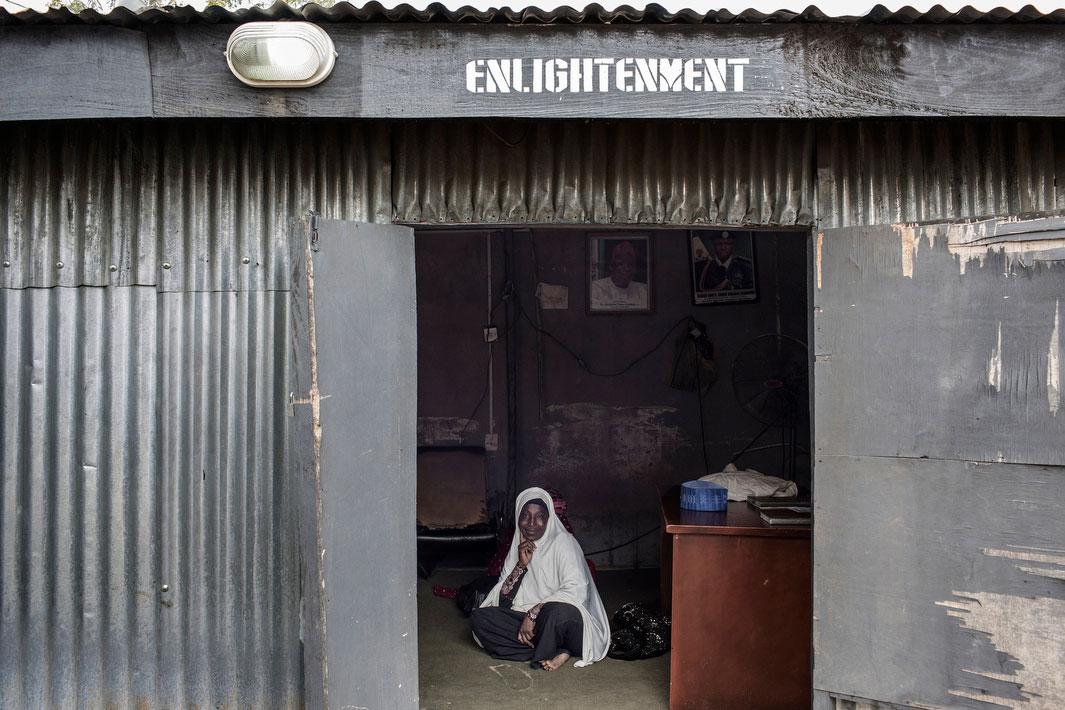 "Meeting these women and working with them was great," she said. "Those who were [open to participate] welcomed me with open arms and excitement about the possibility of reaching a wider audience and responding to my excitement about their work.
Gordon said one of the biggest surprises she felt while working on the book was simply that this culture existed.
"The fact that I went there and met women making money and writing books and being totally feisty and self confident, that alone shattered my image of what women look like in our image of a repressive Muslim society. … Maybe it's a Muslim society where people are happy with the boundaries that exist between genders and happy for the roles they have in their homes. A lot of what I learned when working on this is that none of this looks like to me what I think feminism looks like but maybe I need to change what I think feminism looks like."