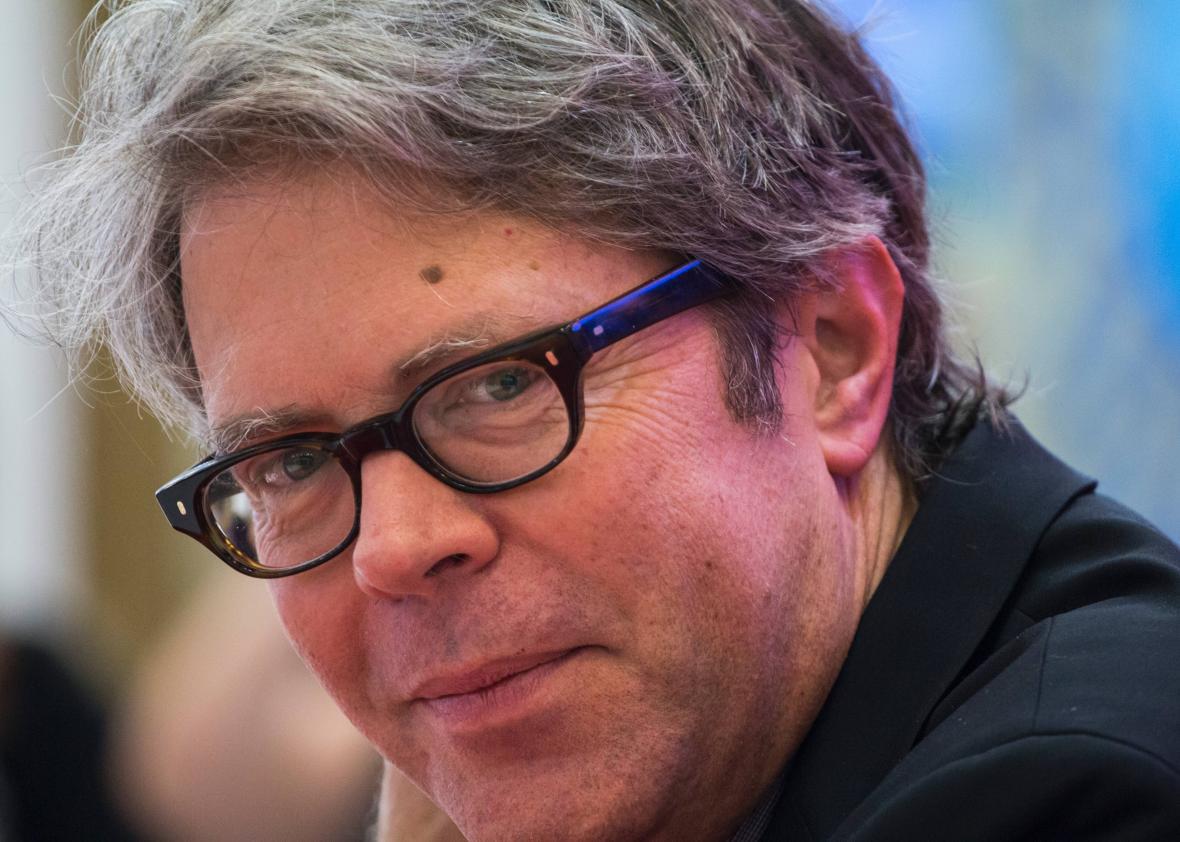 Jeopardy! has released a slate of 15 "newsmakers, influencers, political figures, journalists, and others" to compete in its fourth Power Players Week, during which the luminaries will contend in "five stand-alone games for the charity of their choice."
So who made the list? Lots of important and impressive people! Host Alex Trebek will be grilling Mad Men creator Matt Weiner, comedian Louis C.K., CNN anchor Anderson Cooper, and 60 Minutes reporter Lara Logan. Best of all, if your ears (like ours) prick up at the first purls of Franztroversy: Author, Twitter genius, and feminist gadfly Jonathan Franzen has thrown his sustainably produced hat into the ring on behalf of (natch) American Bird Conservancy.*
Whom will Franzen manage to offend as he archly plaits his gameshow answers with criticism of Amazonian depredations and the country's rampant consumerism? How many philosophical asides about the decline of truth and beauty before the audience starts hurling tomatoes? Is it too much to dream that the following prompt might confront our intrepid contestants?
The contests will tape on April 9; the shows will air between May 16 and May 20. 
*Correction, March 30, 2016: This post originally misidentified the American Bird Conservancy as the American Bird Conservatory.
---