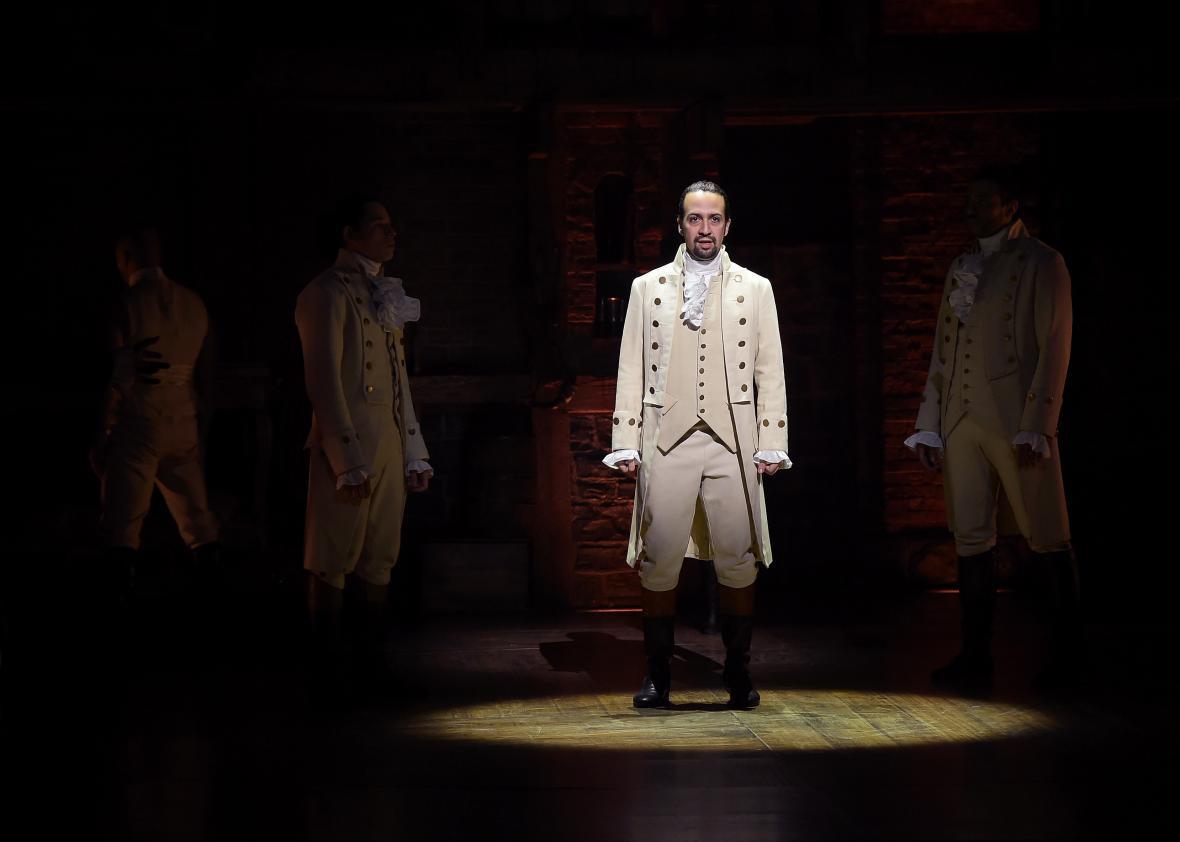 In the past year, the musical Hamilton—which debuted off-Broadway last February, moved to Broadway in August, released its original cast recording in October, and won a Grammy last month—has become a bona-fide theater legend. It's so notoriously difficult to nab tickets that if you've seen the show, you've probably acquired minor-celebrity status in your social networks. (If you somehow caught the 2013 Vassar workshop of the show, then called The Hamilton Mixtape, you're practically a demigod.) It's the kind of zeitgeist-defining hit that comes around only once in a generation.
Which is why the July 2014 casting notice for Hamilton's initial run at the Public Theater in Lower Manhattan feels like a magical relic of an earlier time, even though it's barely 1½ years old. Most of the roles were already cast at the time—including, of course, Alexander Hamilton, played by the man who wrote the show, Lin-Manuel Miranda—but five major roles were still open.
The notice makes only brief mention of one of the most groundbreaking aspects of the show, the diversity of its cast, but the short descriptions of the characters evoke Hamilton's debt to hip-hop and R&B. Aaron Burr (eventually played by Leslie Odom Jr.) is described as "Javert meets Mos Def," George Washington (Christopher Jackson) as "John Legend meets Mufasa," and Peggy Schuyler (Jasmine Cephas Jones) as "the Michelle Williams of Destiny's Child." What's striking about these listings is how fully conceived each character was before it was cast, and how well each eventual cast member embodies each character description. The bulletin for the dual roles of Hercules Mulligan and James Madison seems like a particularly tall order—the former is described as "Busta Rhymes meets Donald O'Connor," the latter "RZA meets Zach from Chorus Line"—but Okieriete Onaodowan fits both bills so neatly that you'd think the roles were tailored for him rather than the other way around.  
---