Rylan Steele grew up in St. Augustine, Florida, the nation's oldest permanently occupied European settlement. He was always interested in the communities around him, and nine years ago he started to photograph some of the ones nearby, including Seaside, an example of New Urbanism; Celebration, developed by the Walt Disney Corporation; and the age-restricted community known as the Villages.
Then, five years ago he came across Ave Maria, a community founded by Tom Monaghan. Monaghan, who spent part of his childhood in an orphanage, initially opened Ave Maria University in Michigan but then moved it down to Florida. He's also the founder of Domino's Pizza.
Steele was initially attracted to the idea that someone started—and people moved to—a planned Catholic community. Yet, due to the recession, things were not particularly vibrant in Ave Maria. Steele wanted to create a series that started with his own upbringing in one of the oldest cities in the United States to what, at least to him, felt like the last town on Earth, both of which were located in Florida. After visiting a few times from his current home in Georgia, his idea about Ave Maria began to change.
"I think we all isolate ourselves in communities," he said. "We're friends with whom we're friends, and we go to the same grocery stores and people move to places like Greenpoint because they want to be with like-minded people, people who are like us in so many ways. What happens to people in large cities seems more natural; it seems you shouldn't start a community from scratch, you should do it in a more natural way."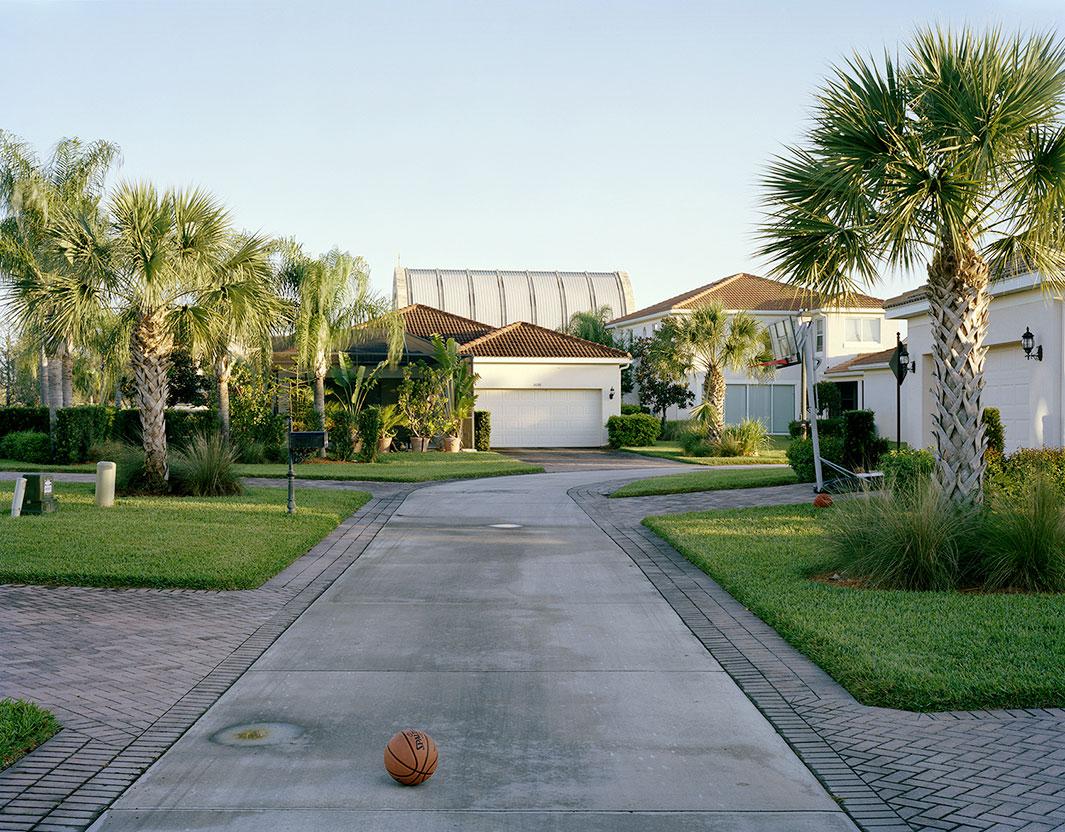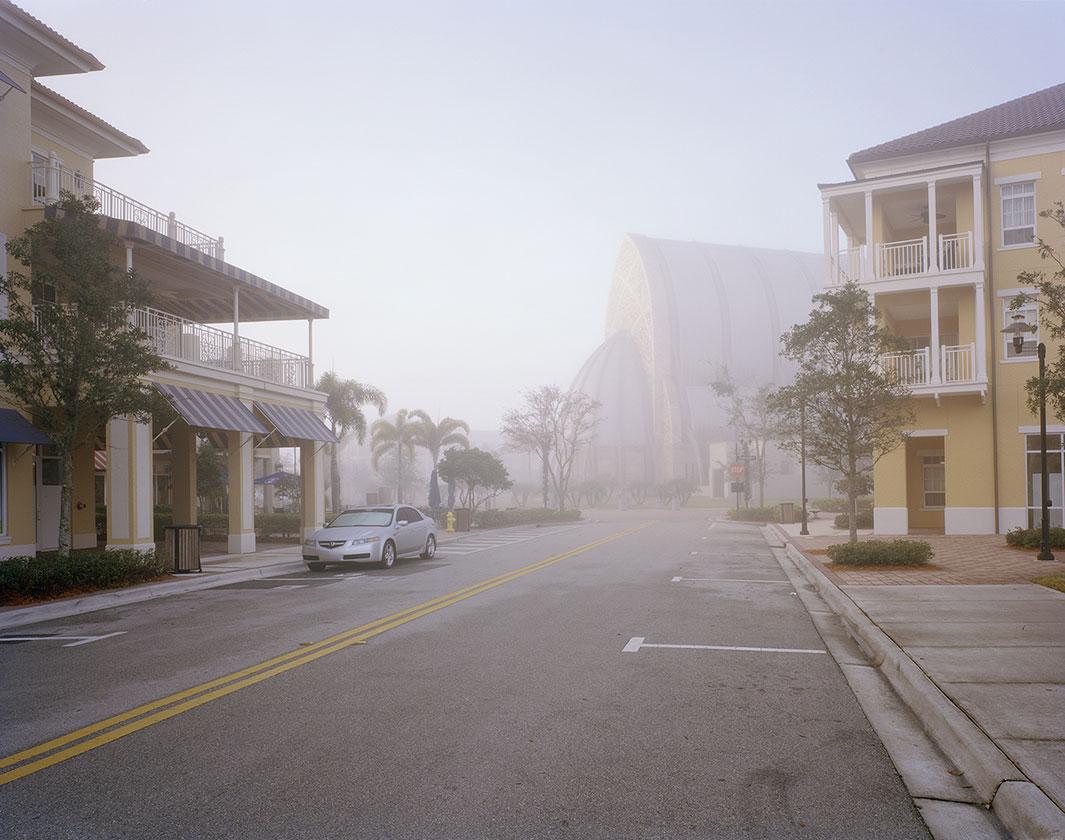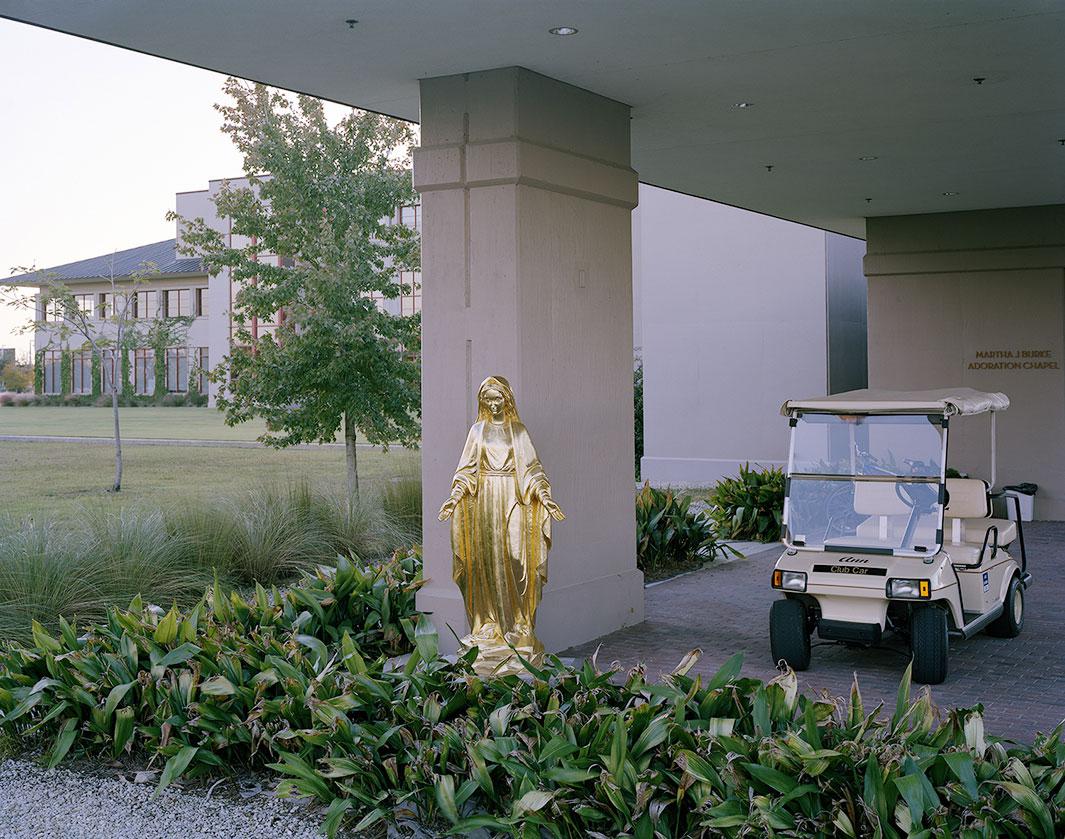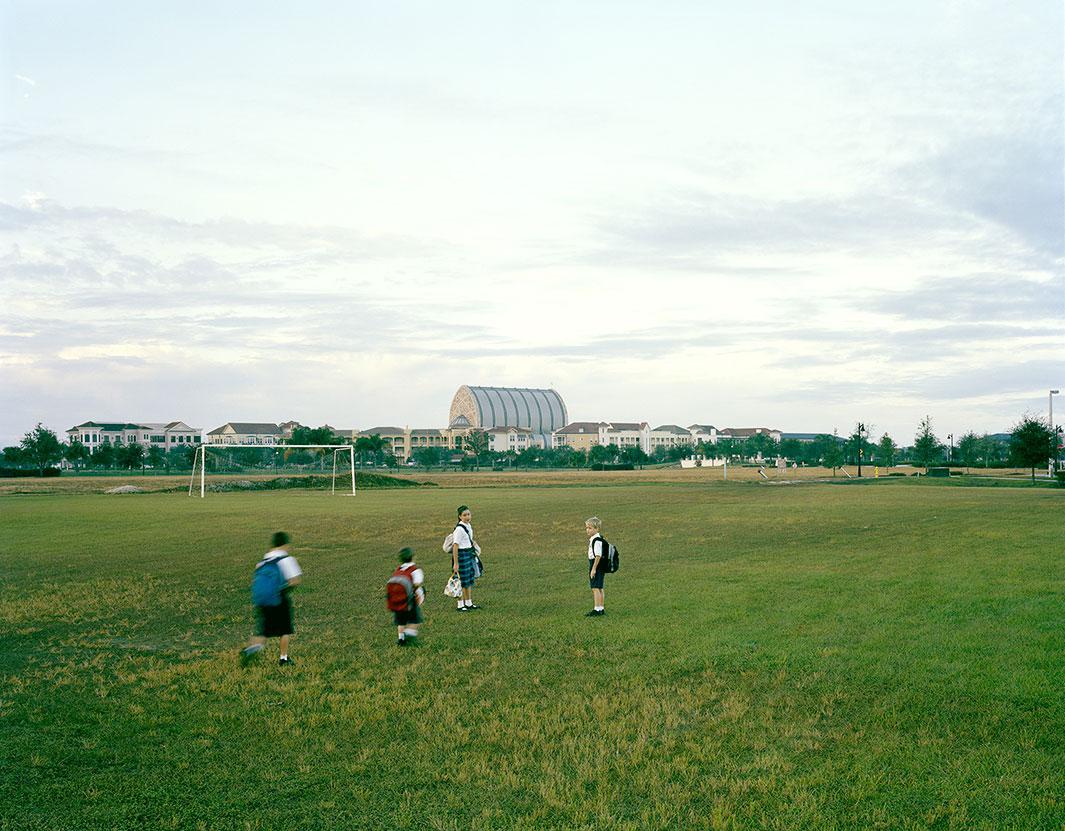 Steele wanted his images to be neutral, to focus on the evolution of the community, and to show the validity of residents' choice to live there.
"I didn't want the people that choose to live there to be burdened with the looks that people give me when I say what the community is," he said.
When he first started visiting Ave Maria, Steele said he felt as if he had uncovered a secret, even though anyone was free to walk around and take photographs. There really wasn't too much happening since enrollment at the university was low, the football stadium and gas station hadn't been built, and many of the houses weren't occupied. Steele decided instead to make images that highlighted the architecture of Ave Maria that seemed temporary, potential prey to even the smallest of hurricanes, but was built with a backdrop of incredible natural landscape. He shot in the early mornings and evenings in order to capture Florida's magnificent light.
"I felt I needed to photograph under those conditions in order to make you really think of the place as a place where you would want to come to," he said. "What could I do to make it beautiful even though it is so sterile?"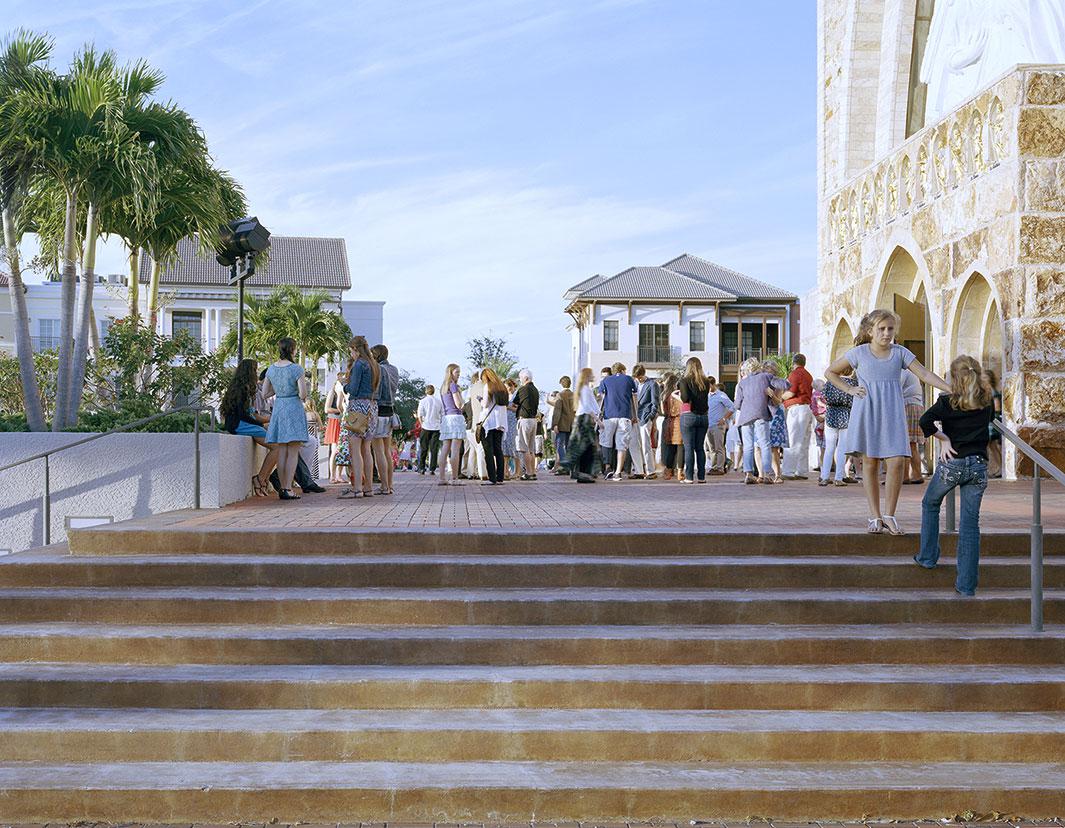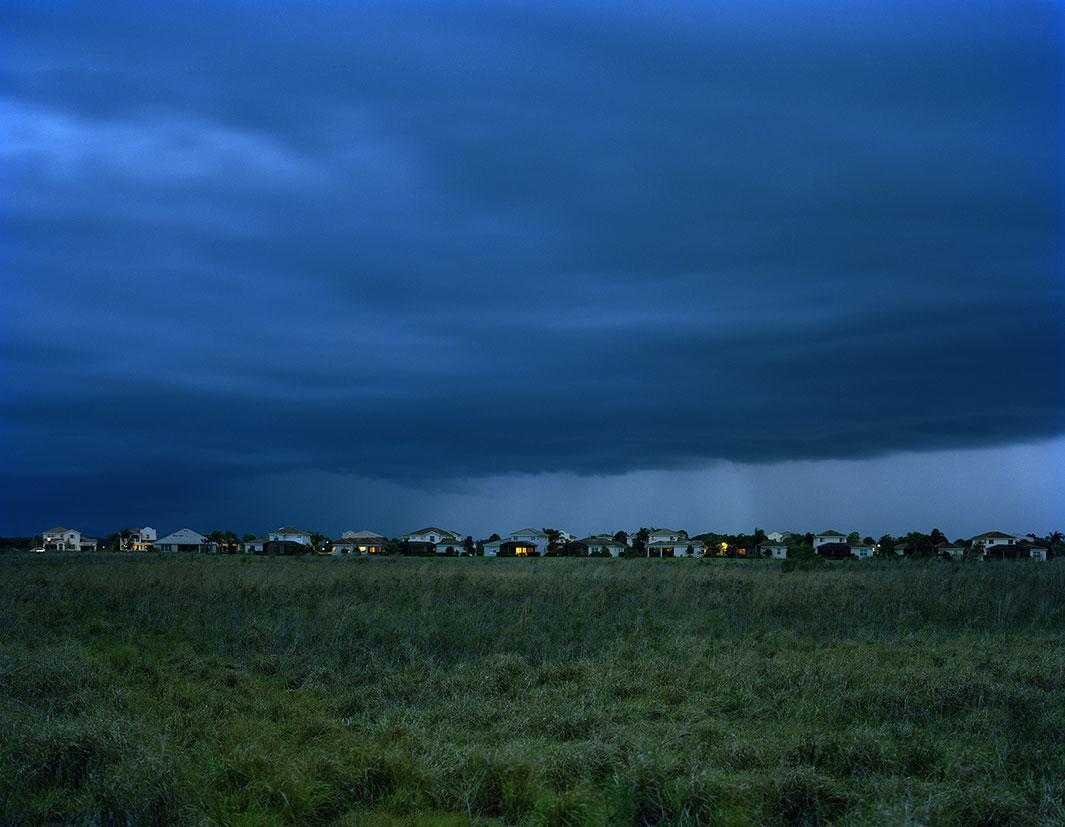 Steele said the one constant he has discovered when visiting various communities is a simple one: For the residents, this is their idea of home. Regardless of what eventually happens to Ave Maria, Steele feels there will always be another development in Florida waiting to be built.
"When I see land just there I think it's just waiting to be developed, it's just a matter of time. Until you get to the Everglades, there's nothing to stop development, so any open land at some point will be developed because the economy comes back or cities grow."