Dianne Yudelson and her husband's dream of starting a family seemed like it would become a reality when they heard their baby's heartbeat during a week 12 ultrasound. Gifts were received and baby names discussed. Then, at the four-month checkup, there was no longer a heartbeat; Yudelson was devastated.
"In the following weeks our lives stood still," she wrote via email. "We were stunned."
Over the next few years Yudelson lost 10 more babies.
"Hope springs eternal and each pregnancy encompassed triumphs and tribulations that ended in heartbreak and grief," she wrote. She kept mementos from each loss including the sonograms and pregnancy tests. A decade later, she created a series, "Lost," which she describes as both "heartwarming and heart-wrenching."
"I have read the assertion that meaningful art occurs when you share yourself and create from the depths of your soul," Yudelson writes. "So I share."
"Lost" began after Yudelson helped a friend through a painful loss; she then reflected on her own pain.
"These thoughts propelled me to take down the big white box in my closet which safeguards the mementos of the babies I have lost," she wrote. "It had been quite a while since I last took each item out and as I laid them out on my bed I felt their story needed to be documented."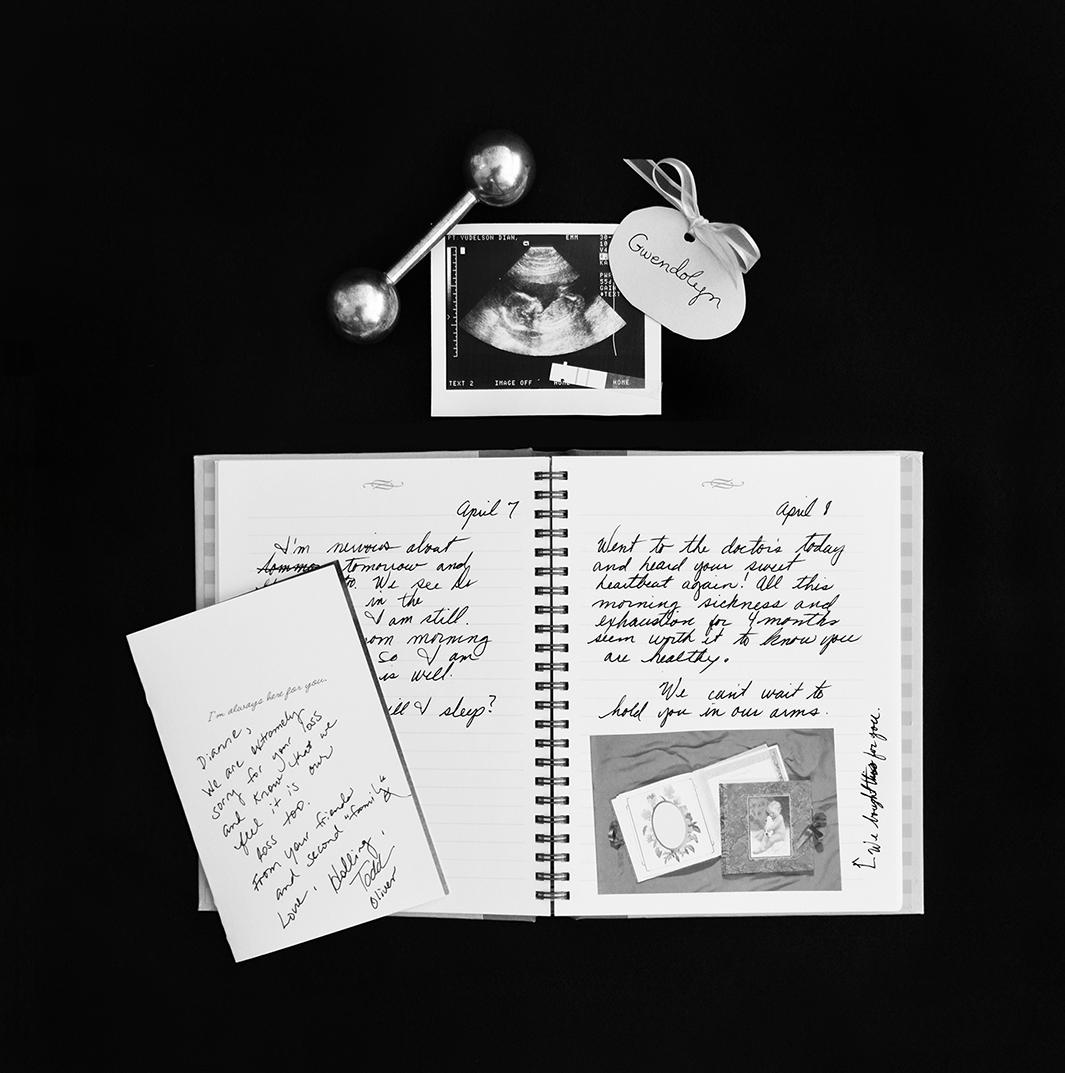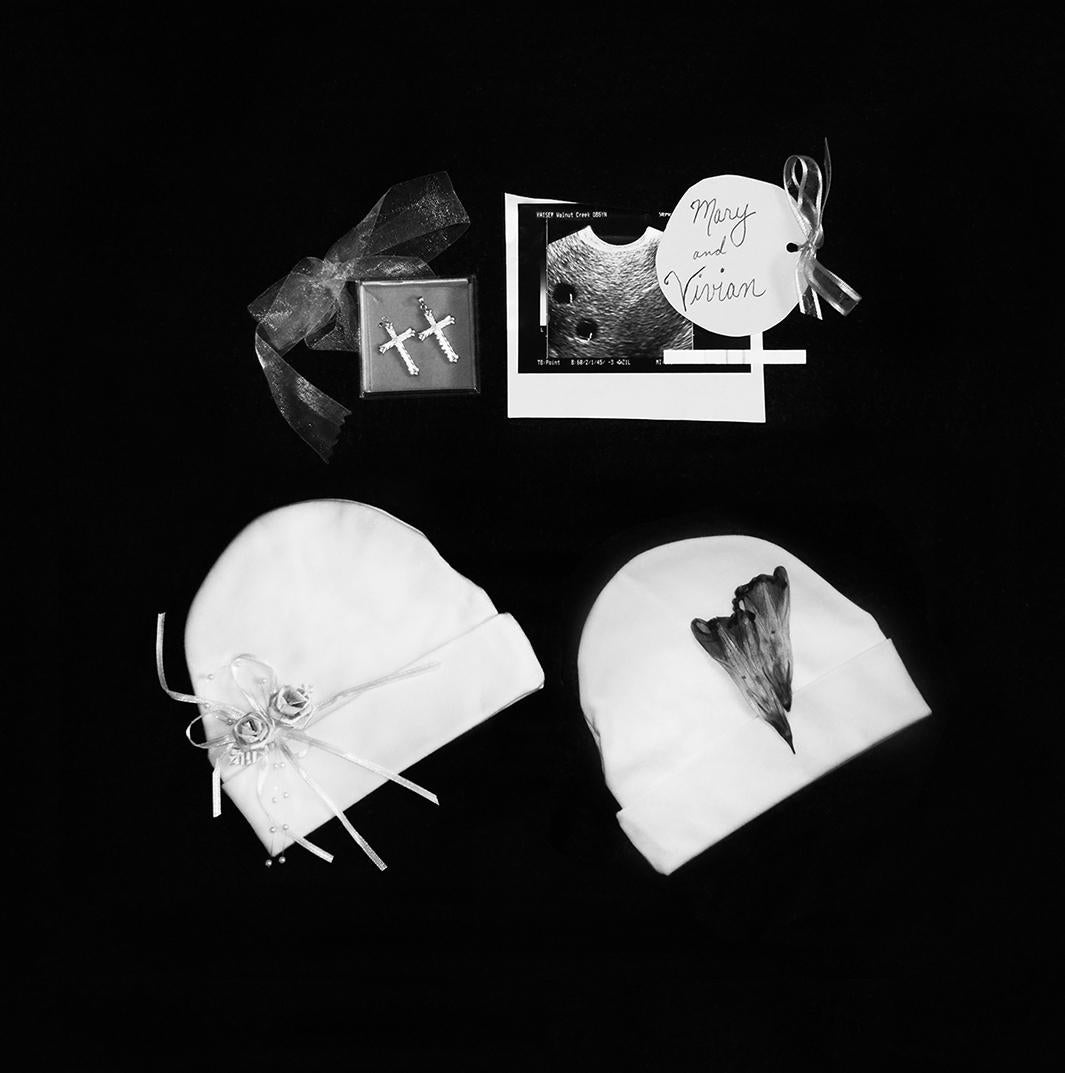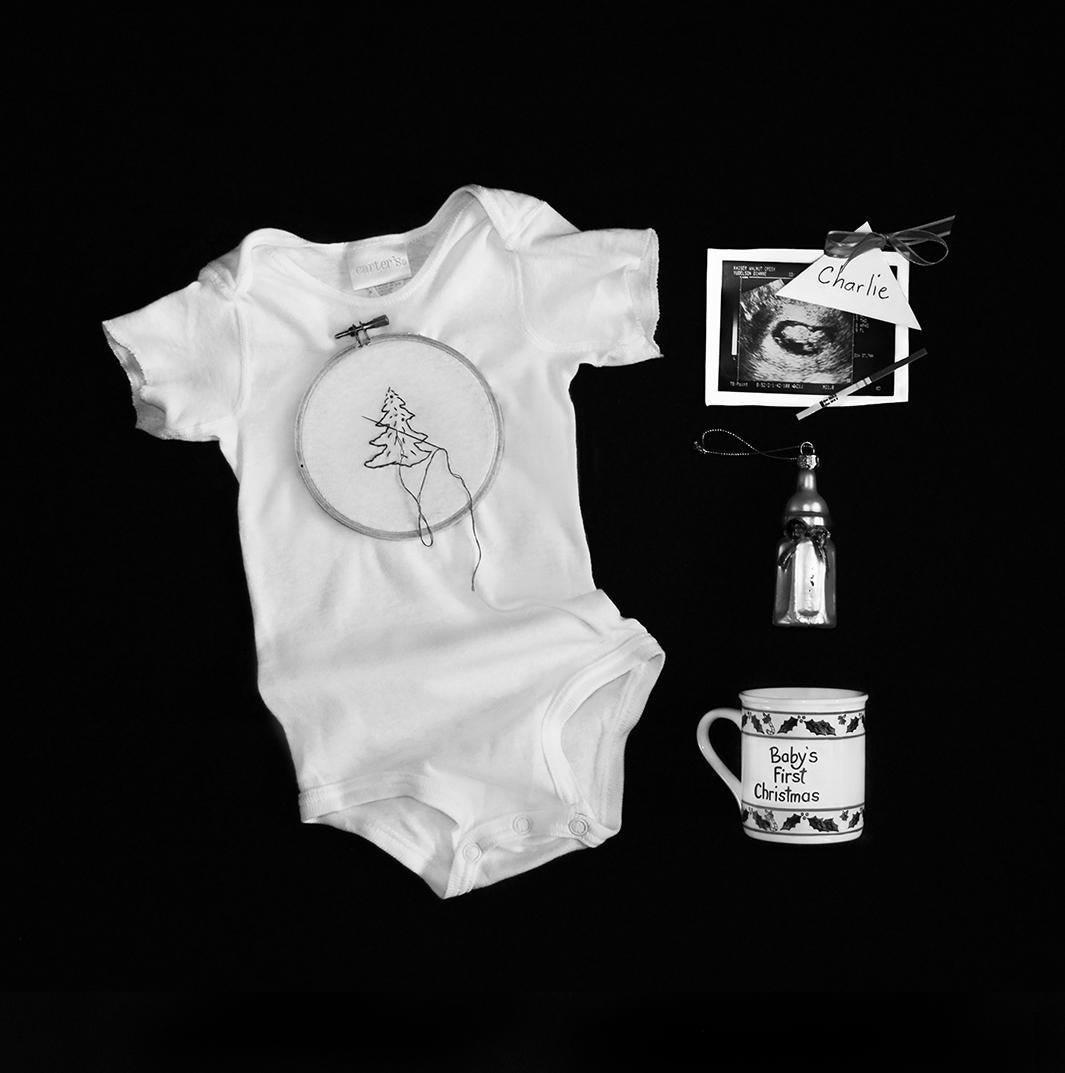 She arranged the keepsakes to form a narrative she said is humble and pristine, one that relates to her babies' short, pure lives. Creating that narrative wasn't easy for Yudelson. In the past, whenever she had opened the box, the pain was too overwhelming and she would once again repack it.
"Last summer as I opened the box I felt an overwhelming desire to honor their lives and hopefully in sharing the images I could touch the lives of numerous women who have experienced or are in the midst of experiencing the painful loss of a baby," she wrote. "They are not alone in their journey."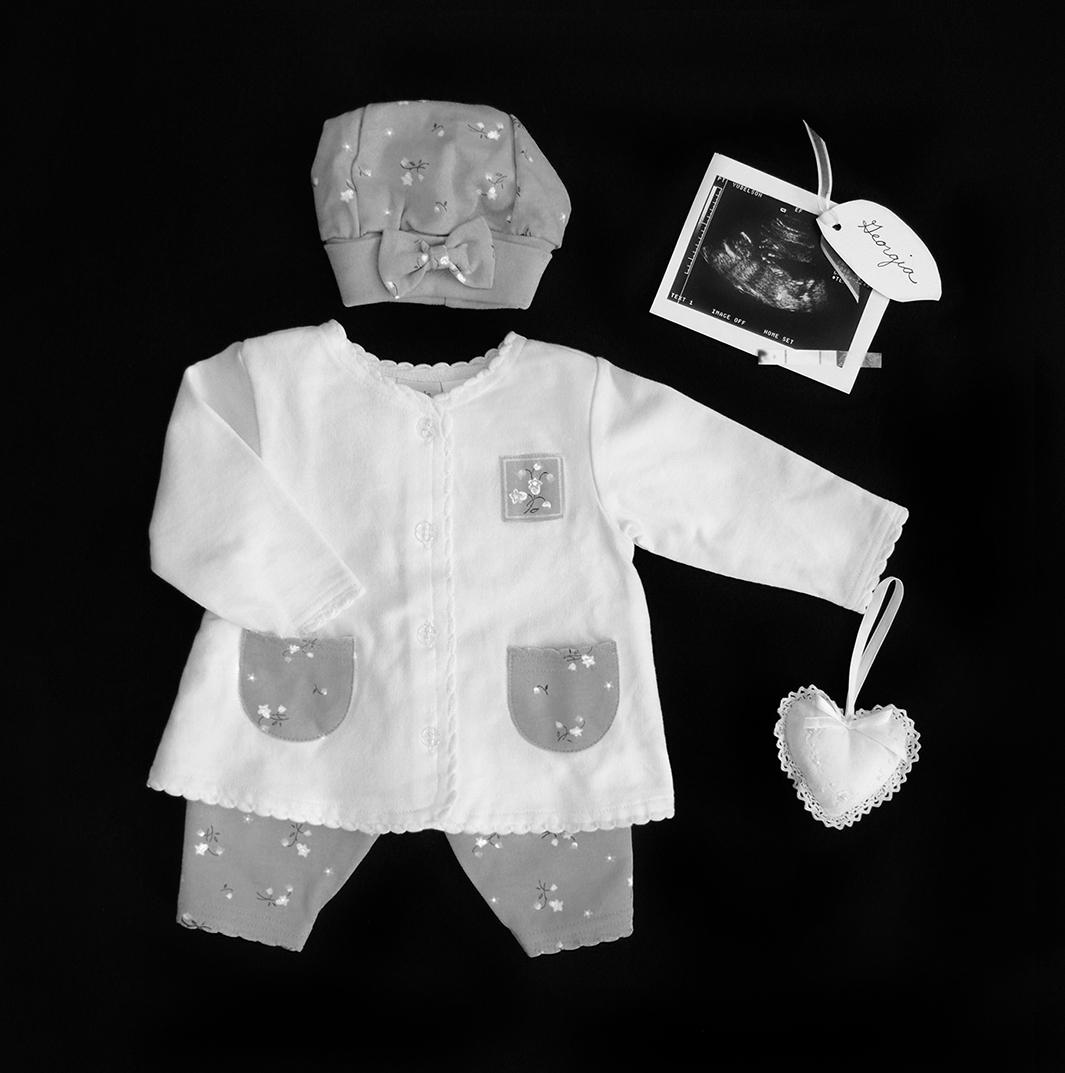 Yudelson said she still has a visceral response whenever she looks at the images from "Lost" and feels that emotional toll is one of the reasons miscarriage is still a topic that is often hidden by those who experience it and misunderstood from those trying to offer empathy.
"When you are experiencing this type of loss people can, in the hopes of being helpful, make insensitive comments inferring your grief is unreasonable so you keep it private and locked away."
She hopes to have the work exhibited in a gallery to help broaden the understanding of what she and countless other people have experienced when losing a baby; she's also in the development stage for another series about how to cope with that loss.
"Upon discovering I was pregnant I called my mom to share the news," Yudelson wrote. "I said, 'I'm going to be a mother.' " She stated I was already a mother because from the moment you discover you are pregnant every future decision made is for your baby's wellbeing—that is the definition of being a mother."