When William Castellana decided to try his hand at street photography in 2014, after photographing still lifes for his entire career up to that point, he knew he wouldn't have to look further than his own backyard for subject matter. That's because, for the past 15 years, Castellana has lived in South Williamsburg, Brooklyn, an area with a sizable Hasidic population. His ultra-religious Jewish neighbors, Castellana already knew, were endlessly interesting. Their daily lives, he suspected, would make for great photographs.
"Some photographers complain there's nothing to photograph in NYC so they travel abroad or elsewhere to tell their stories, but I'm sort of a contrarian and believe that great pictures can be found anywhere especially if you allow the subject to speak to you," Castellana said via email.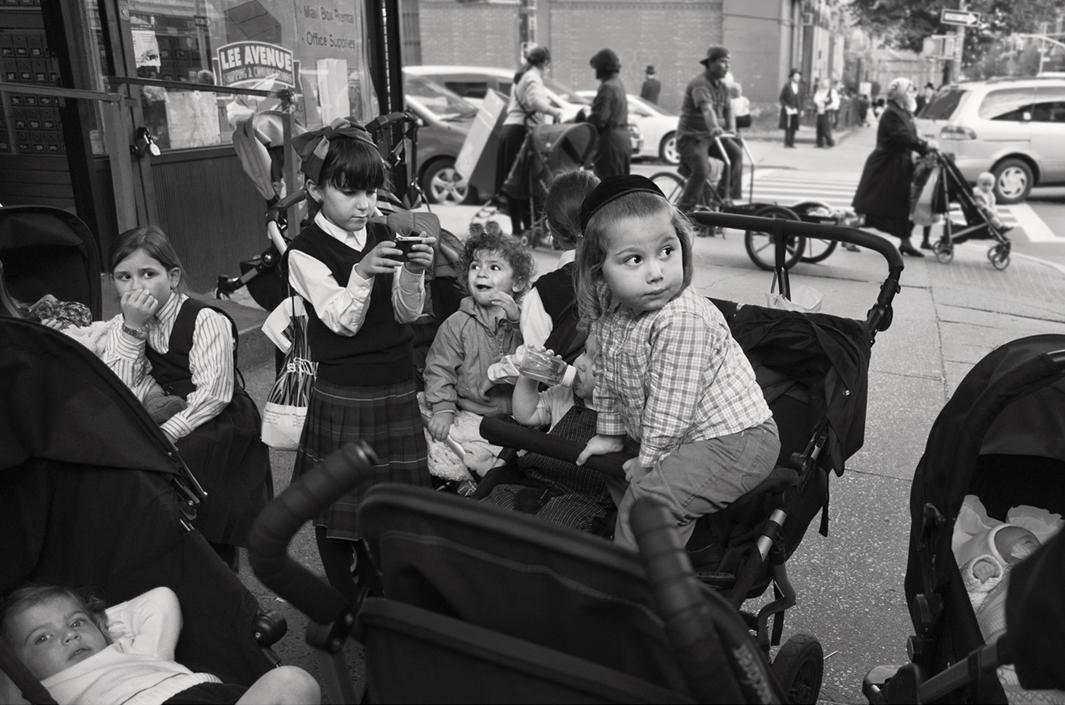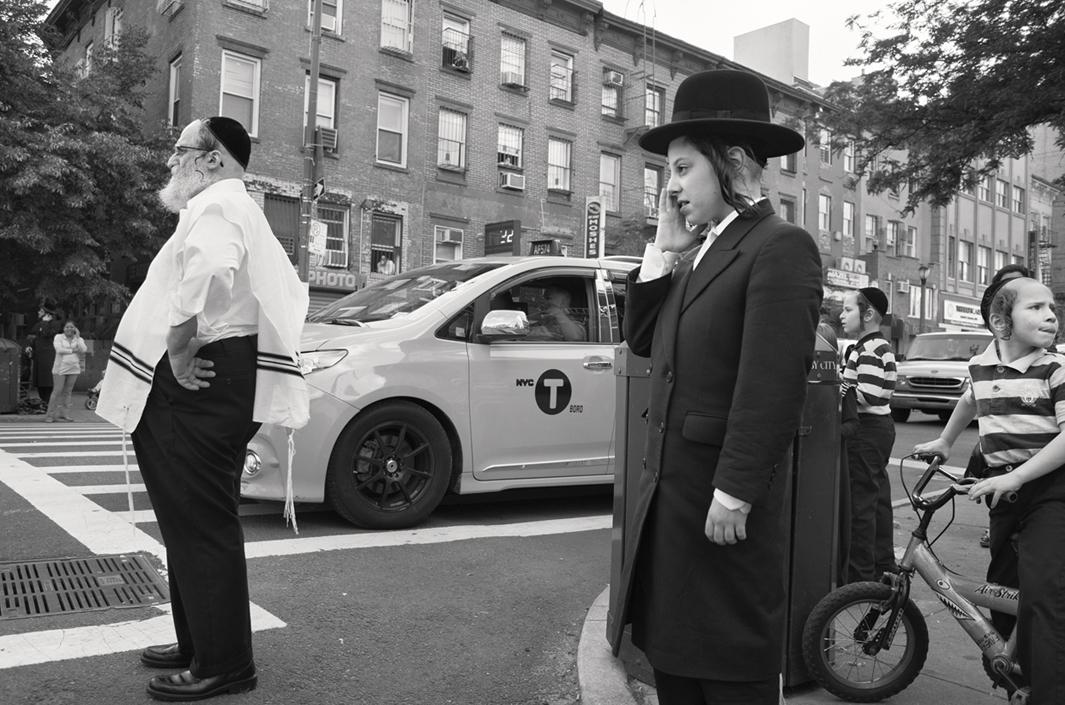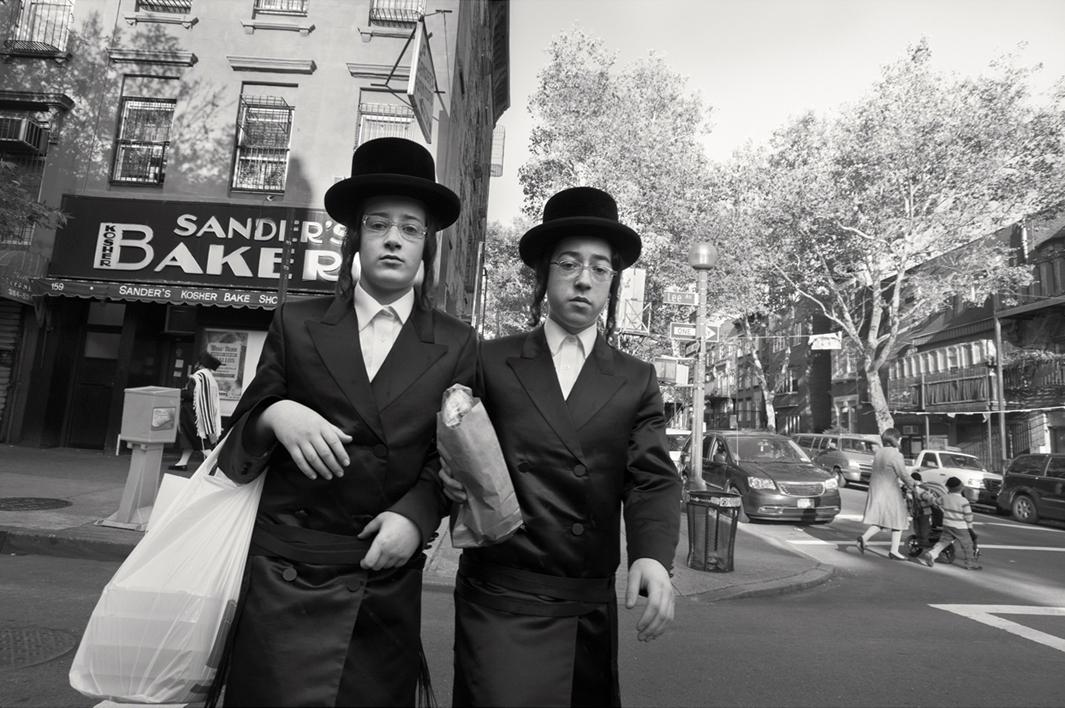 Hasidim arrived in New York City in the mid-20th century, and the population has since ballooned. While other parts of Williamsburg have experienced rapid gentrification in the 21st century, Castellana notes, the streets he photographed have remained virtually unchanged for decades. 
"Walking down Lee Avenue definitely transports you to a different time, and that I suppose is one of its seductive charms, especially when the neighborhood at large is becoming so homogenized," he said.
The quality that makes Hasidim so unique—their insularity—also makes them difficult for outsiders to access. In the street, however, Castellana was able to freely photograph the daily interactions and relationships that, in homes, businesses, and synagogues, would likely have been off-limits to him. His photographs from more than a year of work are on display at Chicago's Loyola University Museum of Art through July 23. They'll also be in the exhibit, "The Public Image: Engaged Photography in and Beyond the Twentieth Century" at the Zimmerli Art Museum in New Jersey next year.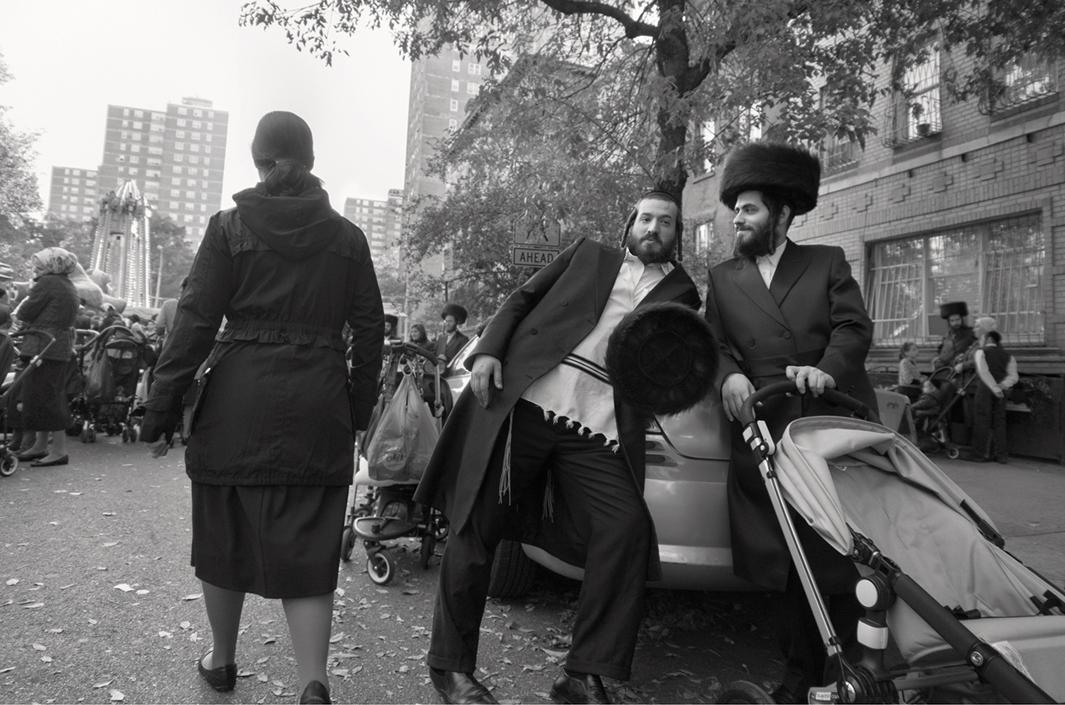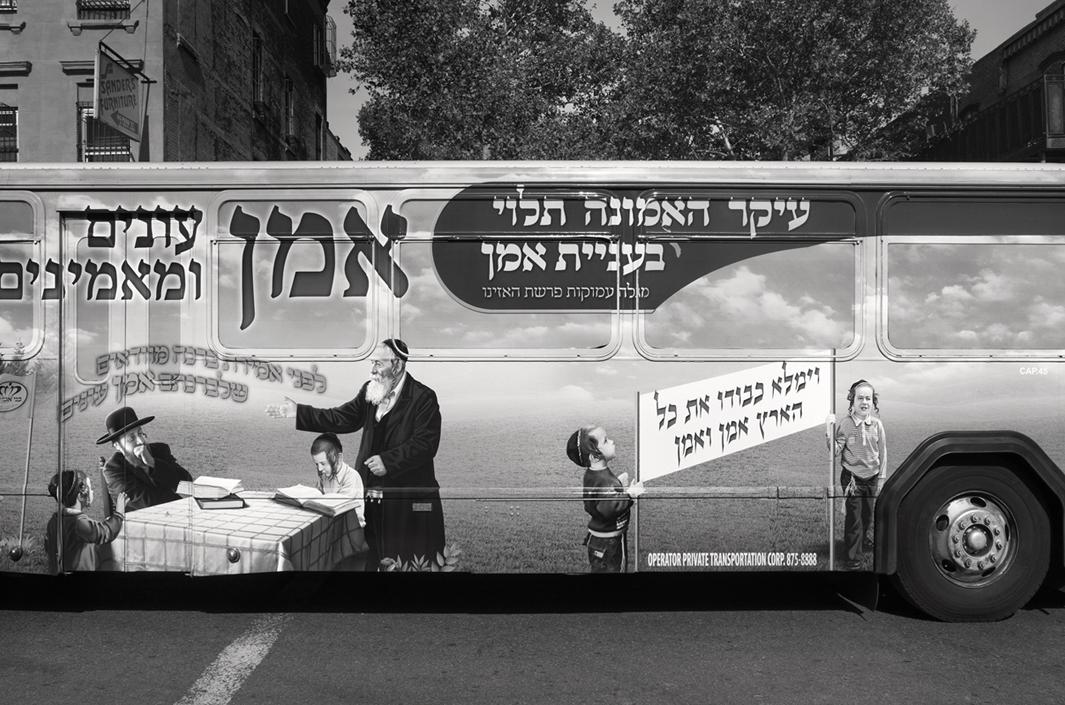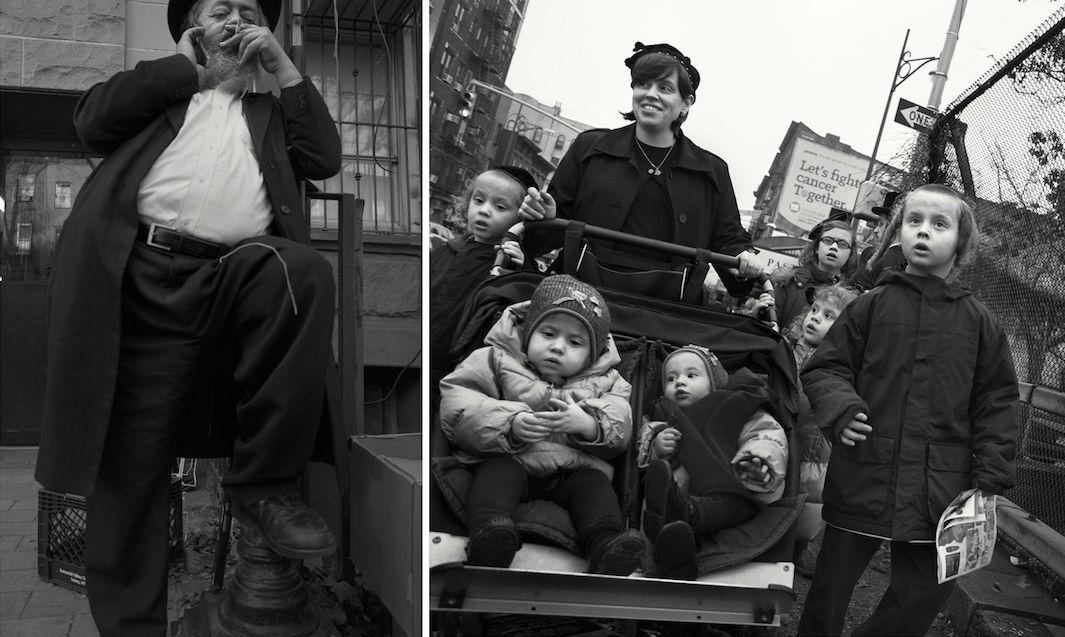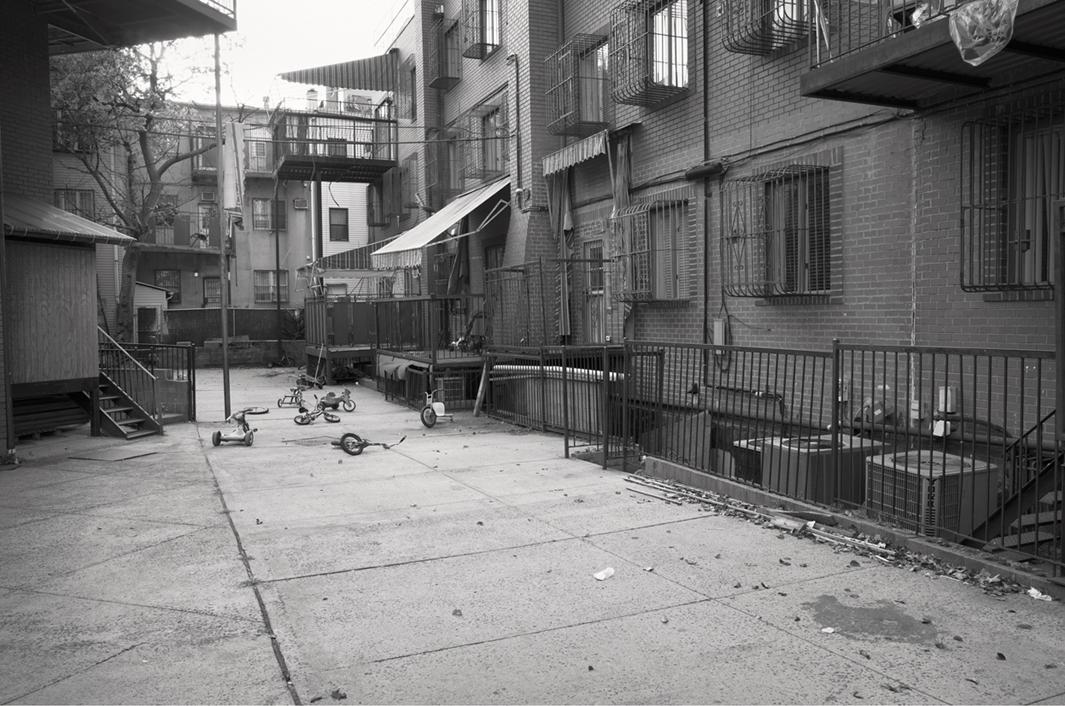 With time and prolonged focus on the community, Castellana came to be familiar with the particular patterns of Hasidic life. He learned his neighbors don't like to be photographed on the Sabbath and that the best time to see them is on Sundays, when swarms of strollers and children fill the streets. Pre-focusing his camera, Castellana found, helped him capture fleeting moments among the constant activity.
"The majority of the pictures in the Williamsburg series were shot this way because my digital camera doesn't have a viewfinder, and in the streets it's about being lightning quick because you often have only a fraction of a second to react to fleeting images that will hopefully materialize into something worth showing," he said. 
Hasidim may seem a world apart, but Castellana's objective is not to highlight his neighbors' differences. Instead, he wants his photos to underscore the universal experiences Hasidim share with the rest of the world. 
"Street photography, in its unadulterated form, is a kind of poetry that can speak to our souls by embracing the humanity that we all share irrespective of our cultural differences, and that's what I'm interested in."