At first glance, Alexander Chee's novel The Queen of the Night seems a world away from his 2001 debut, Edinburgh. Edinburgh tells the story of its protagonist Fee's development from childhood in a boys choir preyed on by a serial molester to a haunted young adulthood as the swim coach at a private school; it is a slim novel written in a highly internal first-person present tense. The prose, ornamented with fragments and lilting repetition, creates a sense that its two narrators are interacting with the world through a veil—a melancholy, brooding, beautiful effect. Though Chee insists in his acknowledgments that the novel is entirely invented, it's hard not to feel some degree of autobiographical proximity at work between Edinburgh's protagonist, who is both gay and Korean-American, and Chee himself, who is gay and Korean-American and has written nonfiction about both aspects of his life.
No one will mistake Chee for having a single style, or for being a writer of novels built straightforwardly from the elements of his own person, after his second. The Queen of the Night is a 576-page historical novel set between about 1865 and 1880, largely in France, including the turbulent years covering the fall of the Second Empire in the Franco-Prussian War, the Commune, and the installation of the Third Republic—dramatic opportunities that Chee uses to full effect. Its main character is Lilliet Berne, a clever, glamorous opera superstar in Paris during the Belle Époque. Nicknamed "La Générale," she sweeps into balls singing show-stopping arias to thunderous applause, yet never speaks a word in public. Lilliet is offered a role written specifically for her by an anonymous composer—an enormous compliment, until she realizes that the opera is based on her own shadowy past.
Only four people know her true story, and it must have been one of them who betrayed her. As she hunts for each of the four in turn, she recounts the picaresque sequence of transformations that brought her to the pinnacle of Paris. Born and raised on a farm in the American Midwest, after her family suddenly dies from disease, she makes her way to Europe as an equestrienne in a circus. There she transforms into a prostitute, courtesan, seamstress, servant, spy, and finally a soprano, surviving by her wits as she whirls through the court of Napoleon III and the European musical elite.
That's a deceptively brief summary of a plot that is operatically elaborate, enthralling, and occasionally farfetched—a bit like Verdi's La Forza del Destino in its twists and turns. Chee has the great novelistic skill (only hinted at in the plotting of Edinburgh) of getting his character into sticky situations and letting her get out of them with her creativity and intelligence. Chee's prose takes on a form entirely different from the meandering incandescence that shaped Edinburgh's less eventful plot; without lapsing into pseudo-Victorianism, Chee gives Lilliet a voice whose formality gestures at the 19th century ("I feared the news of the curse would render me a pariah, and all my work would vanish"). And, in sharp contrast with the tormented narrators of Edinburgh, she is direct and assertive in voicing her own motivations ("Whatever his intentions, for me to be a singer, to really be a singer, I needed to be rid of him").
Lilliet is also prone to making announcements that sound like they came out of an aria: "If I could not have the dignity of my own life, I at least wanted to have it in death," she tells us. And: "All thirsts are without explanations, as are all loves." Chee writes in his afterword that The Queen of the Night is meant as a reinvention of The Magic Flute, with Lilliet as its Pamina; and the novel does take on the colors, events, and characters of an enormous opera, right down to the style. The notion of writing a novel as a kind of gargantuan libretto helps explain the bleeding-heart quality of the prose at certain points, but that's a convincing voice for Lilliet—who is, after all, an opera singer perceiving the world in the intensified words available to an opera singer. Auden once remarked on writing libretti: "Something you think of, which in cold blood would be absolute trash, suddenly, when it is sung, becomes interesting. And vice versa." Chee's writing is never remotely in danger of being "absolute trash," but it does veer at times toward melodrama, however controlled and self-conscious it may be.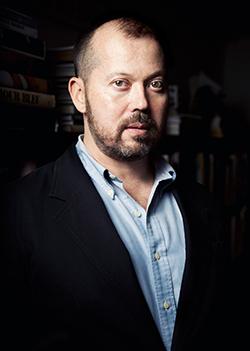 Still, Chee does an excellent job of making the world of 19th-century opera—an art form that continues to struggle with the perception that it is not fun—lively and fascinating and louche. The novel, perhaps at the behest of an editor, goes to great lengths to be accessible to readers who know nothing about classical music by explaining such things as what Fächer are, what a nocturne is, and the plots of half a dozen major operas. Likewise, the significance of the real-life characters is discreetly pointed out by Lilliet as she enters their circles. Among the novel's memorable representations of historical figures (including Georges Bizet, Ivan Turgenev, and the Empress Eugénie), the real standouts are the composer, soprano, and pedagogue Pauline Viardot-García—here brought to life as Lilliet's compassionate and intelligent voice teacher—and her foil, the Comtesse de Castiglione, portrayed as a brilliant and vindictive puppet-master whom no detail escapes. There is one small historical slip involving ballet positions, and some other moments that raise an eyebrow, as when a character goes out to "take the air" on the Seine in 1880, one of the smelliest years in Paris' history. But the mid-19th century that Chee conjures feels right in the main, the reading list he cites in his acknowledgments is extensive, and any historical divergences remaining are likely to be small.
The work of The Queen of the Night, with its interest in historical details and exploring minds and characters outside the narrator's own, seems wholly different from the relentlessly internal world plumbed by Edinburgh. But thematically, there is more that unites the novels than divides them. Both novels revel in describing what it's like to be endowed with a great soprano voice, giving occasion to some of their most expressive passages. Both stories address the formative impact of early trauma, and particularly sexual abuse, on a young life. (Chee makes it clear that Lilliet, pressed into a brothel shortly after arriving in Paris, is enslaved as long as she stays there.) That early violence can't be easily escaped despite repeated attempts to transform oneself and assert authority over one's own actions—the people you wronged always come back to find you and exact their price. In Edinburgh, Puccini's Tosca plays a central part; in The Queen of the Night, it's Il Trovatore and The Magic Flute: All three are operas obsessed with vengeance and hidden pasts, the possibility of liberating yourself through a disguise always shadowed by the fear of being unmasked.
At a moment when attention and praise is lavished on novels like 10:04 and How Should A Person Be?, when it sometimes seems the struggle of Karl Ove Knausgaard sucks all the air out of the literary room, it's rewarding to see a writer who made his reputation writing in a vein that many read as partly autobiographical sublimating his thoughts into the life of a radically different human being with gusto. Yet the transformation from the first novel into this second one echoes the plots in which his characters find themselves: You can make yourself over until almost unrecognizable, and yet the same story may find you and continue to frame your life. The Queen of the Night's Lilliet Berne doesn't look much like her predecessor or her creator on the surface. But on consideration, she may not be so far away from either or both of them after all.
—
The Queen of the Night by Alexander Chee. Houghton Mifflin Harcourt.
See all the pieces in the Slate Book Review.