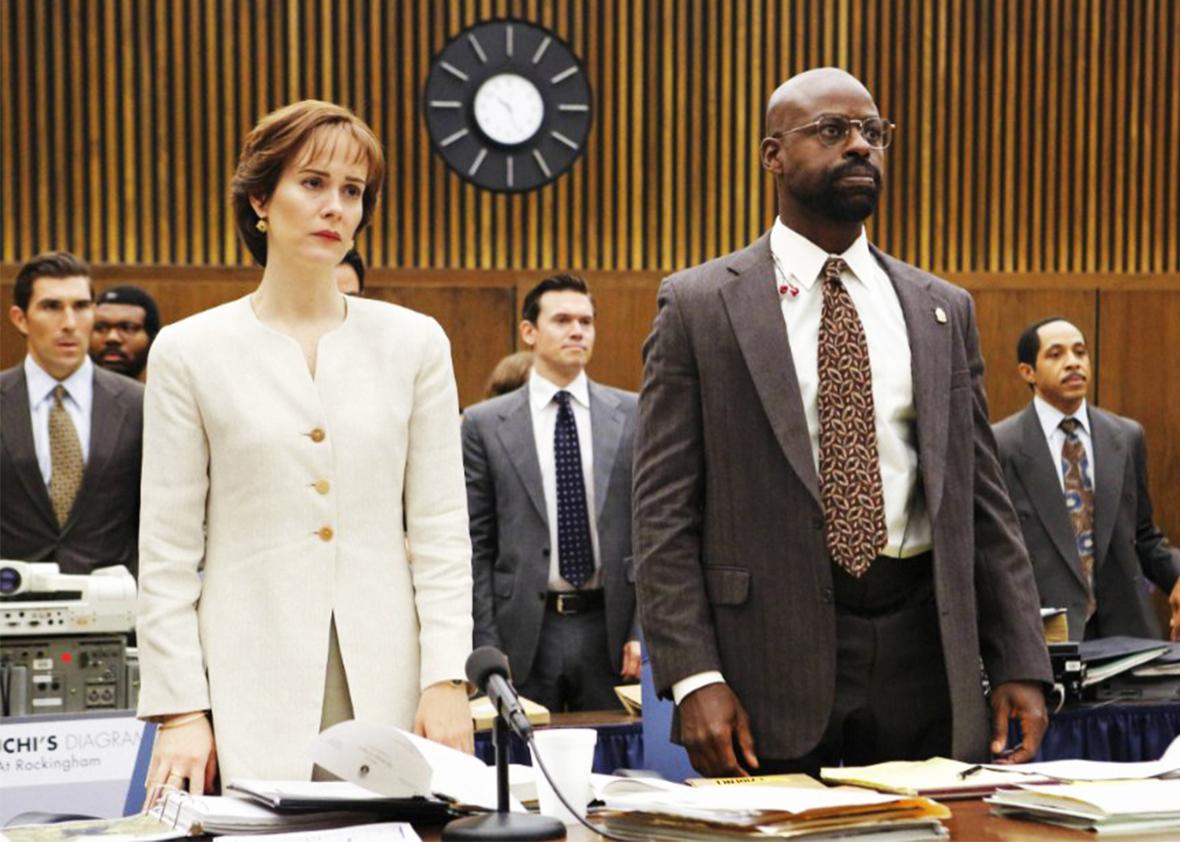 Remember the O.J. Simpson case? Of course you do, it was the trial of the century. As Ryan Murphy's miniseries The People v. O.J. Simpson: American Crime Story kicks off this week, Slate's Willa Paskin points out in her review that it's the trial of our current century, too: "the first of its kind of sordid spectacle, but in its reach … also the last." Paskin praises the show's watchability, and elsewhere in Slate, Leon Neyfakh runs down what was fact and what was fiction in the first episode while Sheila Weller details the long, complicated history of the Simpson-Kardashian relationship.
Also on TV, Vanessa Hudgens proved her mettle as Rizzo in the actually-pretty-good Grease Live, Louis C.K. dropped a surprise new show (now just three bucks to watch!), Outsiders squanders its prestige-drama potential, the X-Files reboot continues—but not without controversy—and, as always, there's lots of new stuff to stream this month.
A new month also means a piping-hot new batch of books pieces. Reviewing A.O. Scott's Better Living Through Criticism, Slate's Laura Miller, also a critic, is perfectly poised to discuss the finer points of the job. Meanwhile, Isaac Chotiner disarmed Scott in a lively interview. Katy Waldman asks why book trailers are so self-loathing—and joins Emma Watson's feminist book club. The Belle Époque–set The Queen of the Night seems like a world away from Alexander Chee's first novel, but Spencer Lenfield draws parallels. (Chee spent 15 years on the book, he reveals in an interview.) And there's much more in the Slate Book Review!
Even more happenings from the week in culture:
To receive this roundup in your inbox every week, enter your email address below:
---