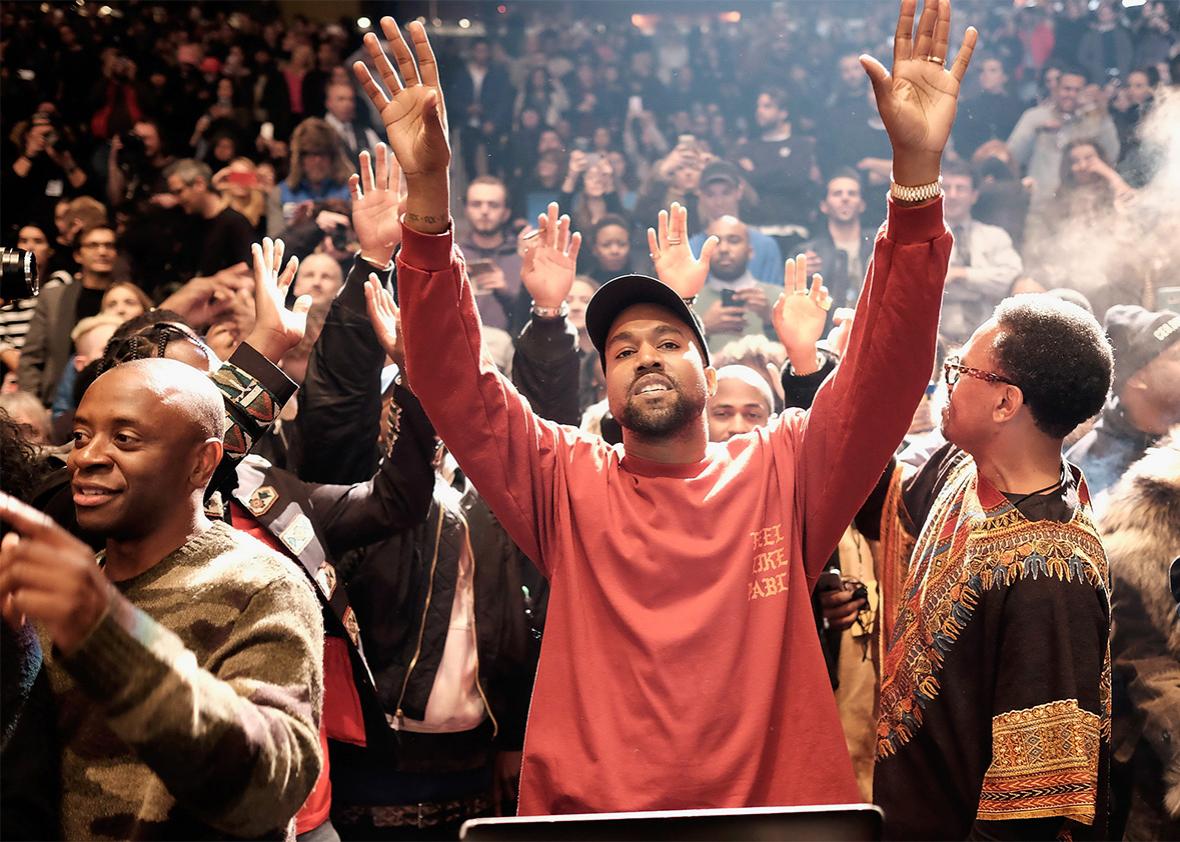 After seemingly endless preamble, name changes, and Twitter outbursts, Kanye West finally released his new album, The Life of Pablo, this week. Slate's Carl Wilson was almost ready to give up on Kanye after all the hype, but then he listened, and ended up concluding that "[a]ll this hyperdemonstrative Kanye-ing that has little to do with music only makes the music itself appear more effortlessly miraculous." Take that, $53 million in debt.
The other notable happening in music this week was the Grammy Awards, and the the big winner at them was hip-hop as a genre, according to Carl Wilson, from Kendrick Lamar to Hamilton. Lamar debuted a new song, the cast of Hamilton introduced us to the man himself, Lady Gaga paid tribute to David Bowie, Stevie Wonder taunted non-Braille readers, and Simon Doonan roasted the fashion.
Also making noise this week: a literary controversy that pits No. 1 best-seller against No. 1 best-seller. Sherrilyn Kenyon has filed a plagiarism complaint against Cassandra Clare, a YA writer who still has enemies from the "notoriously toxic subculture of Harry Potter fandom." Learn exactly what the charges are—and what a fan wank is—in Laura Miller's report.
More highs and low from the week in culture:
To receive this roundup in your inbox every week, enter your email address below:
---