When Patty Carroll's husband was transferred to London in the 1990s, the Chicago couple expected a few culture shocks. For Carroll, already an established artist and photography professor, the cultural shift became an identity crisis as she became known more as Mrs. Jones—her husband's last name—than Patty Carroll.
"Even though I was teaching, my identity was really through my husband," she said. "And I realized it wasn't just just me but the tradition of being in that traditional society; that's really how you were known before your own identity."
The bulk of Carroll's photographic work was rooted in American culture: from hot dog stands to Elvis impersonators and life in Florida resorts. In England, she decided to work through her feelings by taking pictures of a model who she painted white and on whose head she placed domestic objects as a way of hiding her. "She became sort of a person you know through this stuff she was wearing," Carroll said. It proved to be the first of a three-part series she titled "Anonymous Women."
The couple then moved back to the Chicago area and bought a 1950s ranch house, which Carroll fell in love with the instant she discovered the original pink kitchen from 1951. Feeling conflicted about her own identity, she began obsessively decorating the home, filling the house with furnishings she found while visiting antique shops.
"It was like finding pieces to a puzzle and I didn't know what the puzzle looked like yet," she said.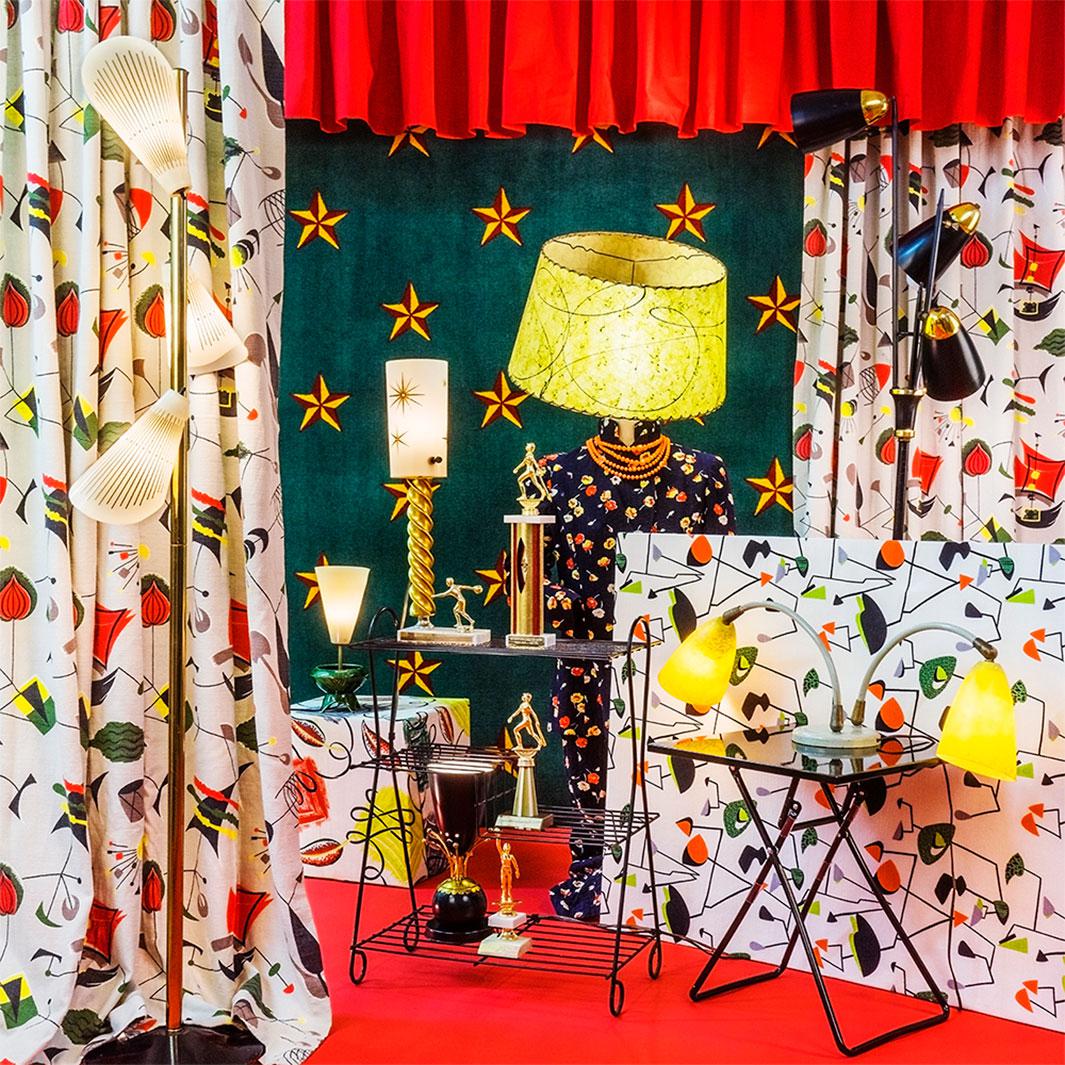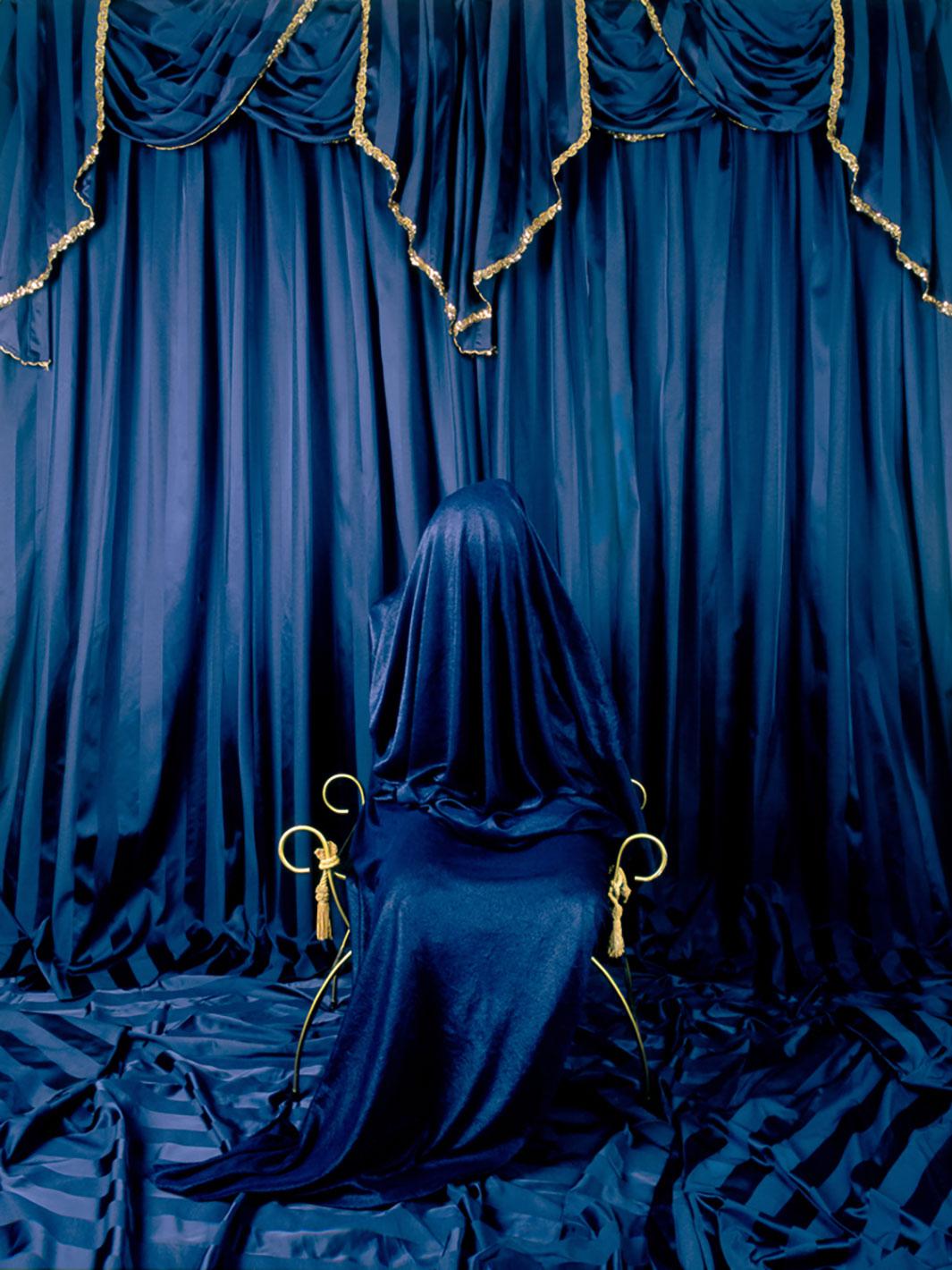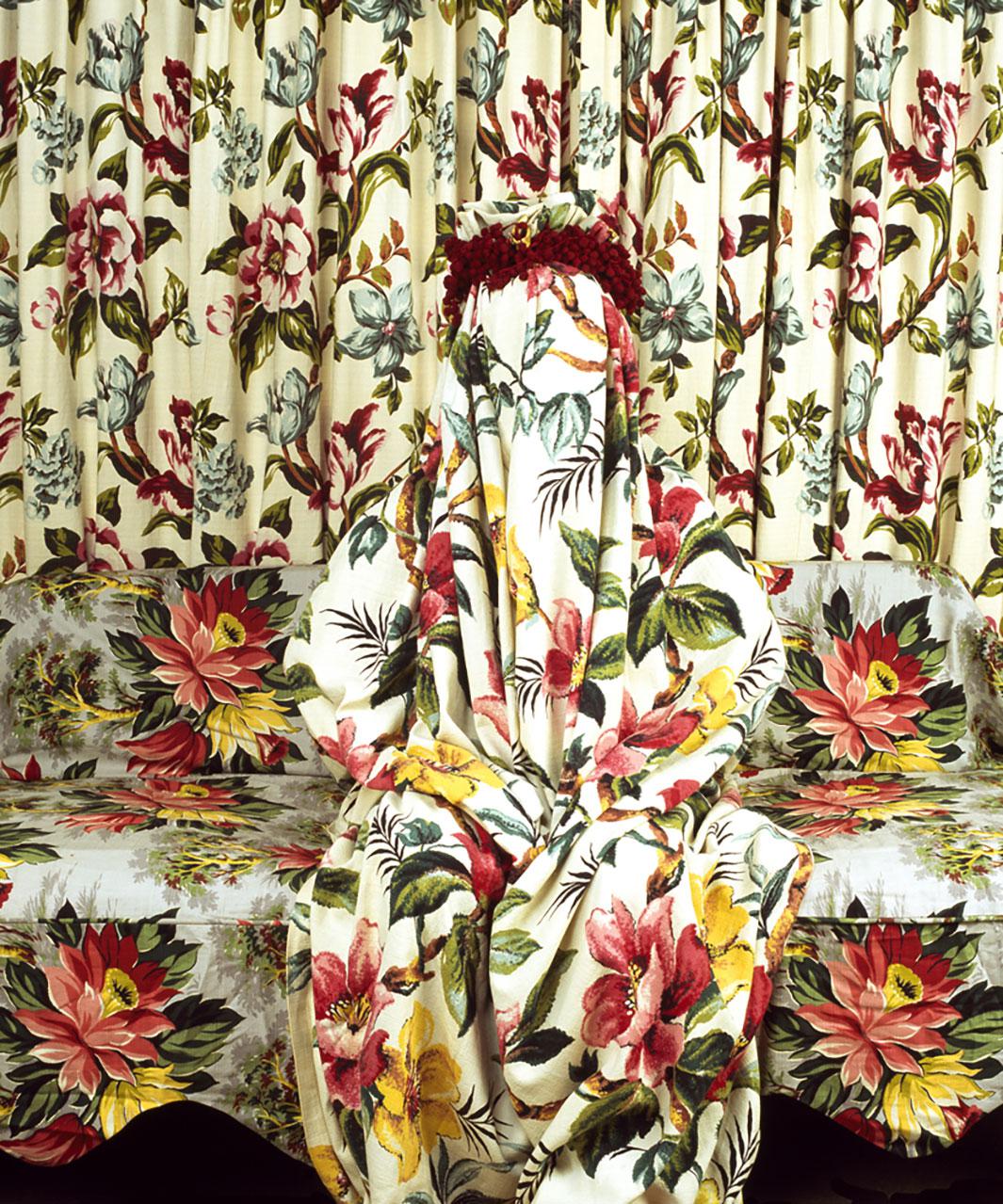 During this time, Carroll's niece and goddaughter, a marine, was sent to Iraq; it created an enormous sense of anxiety and fear for Carroll and the rest of the family.
"I was so scared for her, and I thought about the women there and how their homes would never be a safe heaven like I was making this crazy house, so the contrast was extreme, and it really got me."
It sparked a second part of the series, "Draped," that focused on home and identity. Carroll had friends who owned a drapery store, so she began to raid their collection looking for fabric she then used as both a background and as a way of covering her models. She wanted to show the home as one's personal identity but also how it can become a trap.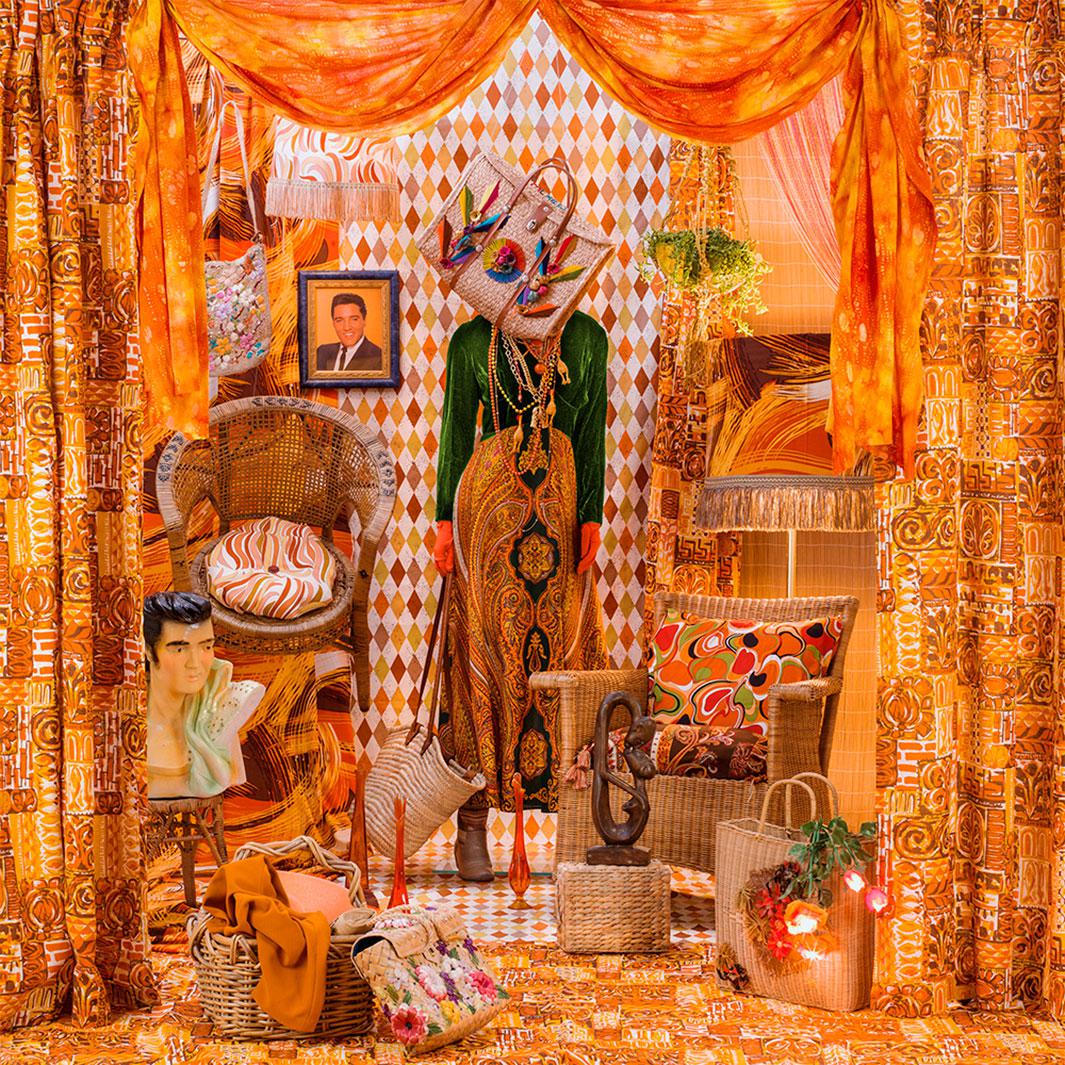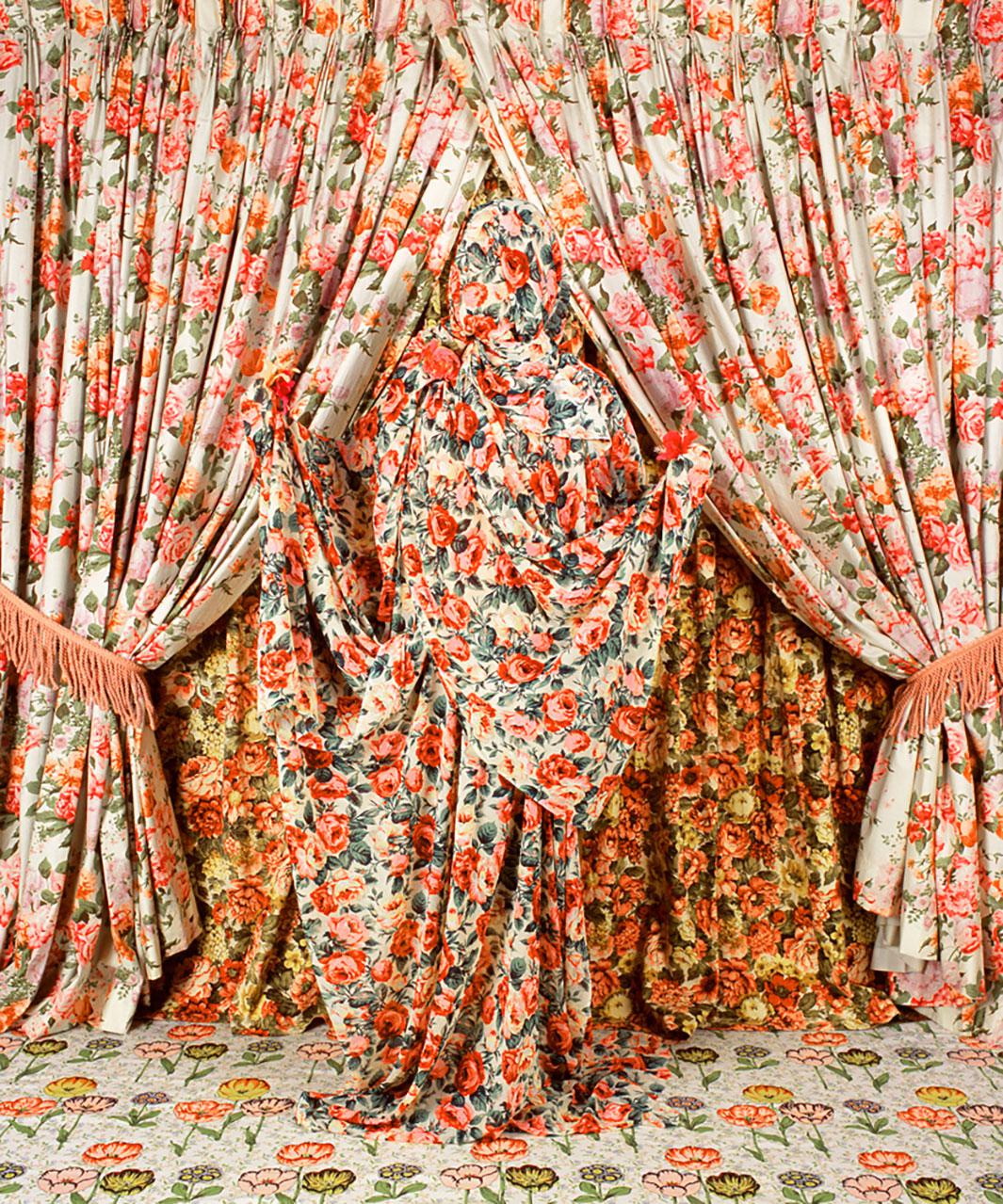 From there, Carroll began to rethink the project, specifically the ways in which we use the home as a vehicle for collection. Apart from a variety of objects in the images she collects from seemingly everywhere, she decided to use mannequins instead of living models as a way of emphasizing how we get lost amongst our things; she calls the series "Reconstructed." "People really think about their stuff a lot," she said. "I really wanted to incorporate more and more things because I feel I'm surrounded by them; it's almost claustrophobic."
Carroll said working on the series for as long as she has been both a curse and a blessing. Earlier last year, she had a successful Kickstarter, and Daylight will publish the work this fall. 
"If you're the kind of person like I am, you do something spontaneously and then later you think about what it was about; the process is not so linear. … As I've gotten older and I've gone through different experiences, I'm trying to re-evaluate and come home to where I started in a different way. On some level, it's a classic story, but it comes out in these really weird pictures."