If you were one of Kris Graves' subjects for his series, "The Testament Project," having your portrait taken most likely felt like an extended hangout. Graves photographed 25 men who were friends or family in the series, spending hours with each one (and sometimes with more than one subject at a time) during which they would catch up on each other's lives and talk about "politics, music, entertainment, and money."
The portraits Graves took, however, were more than just a friendly collaboration with some important people in his life. They were a way for Graves to portray black men in a new way, one that tried to avoid the misrepresentation with which Graves feels black men are viewed—either demonized, ridiculed, or idolized—in popular culture.
He described the work as "an exploration of black identity in a modern way. Not the black identity that has been given to black people."
Besides sharing experiences (Graves is also currently working on a video component to the project), Graves decided to have his subjects choose from a palette of colors he would then use to light them. The lighting not only presented his subjects in a unique way, but by allowing the men to pick their own colors, Graves said he was collaborating with them to portray their individuality along with their blackness. Not everyone picked colors and Graves said that was fine, saying that adding somewhat "neutral" portraits into the series created a nice mix.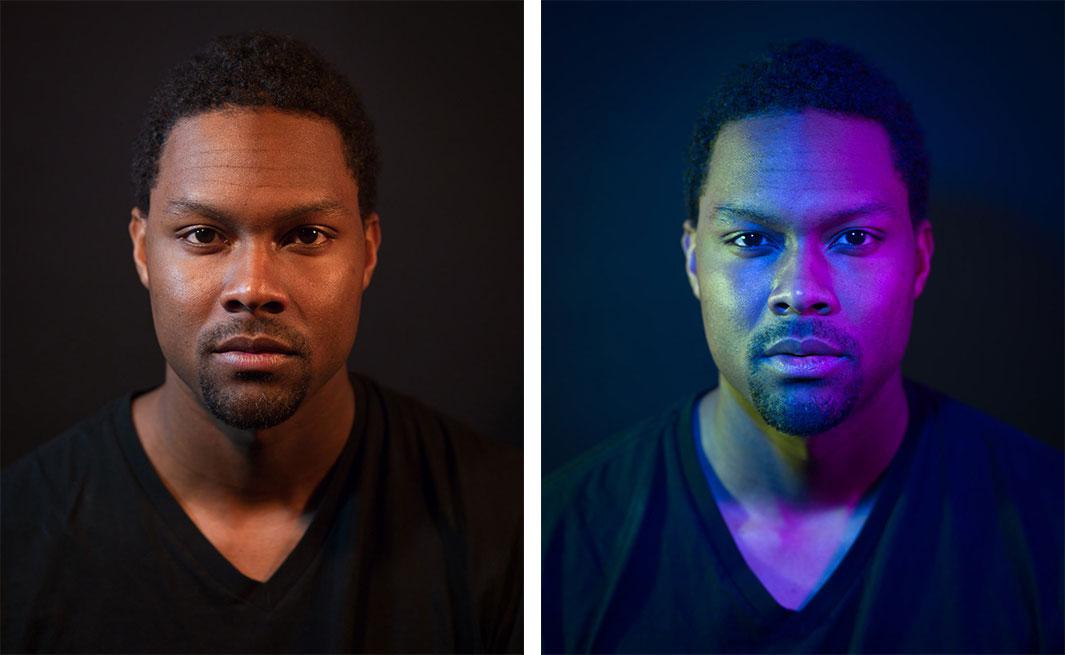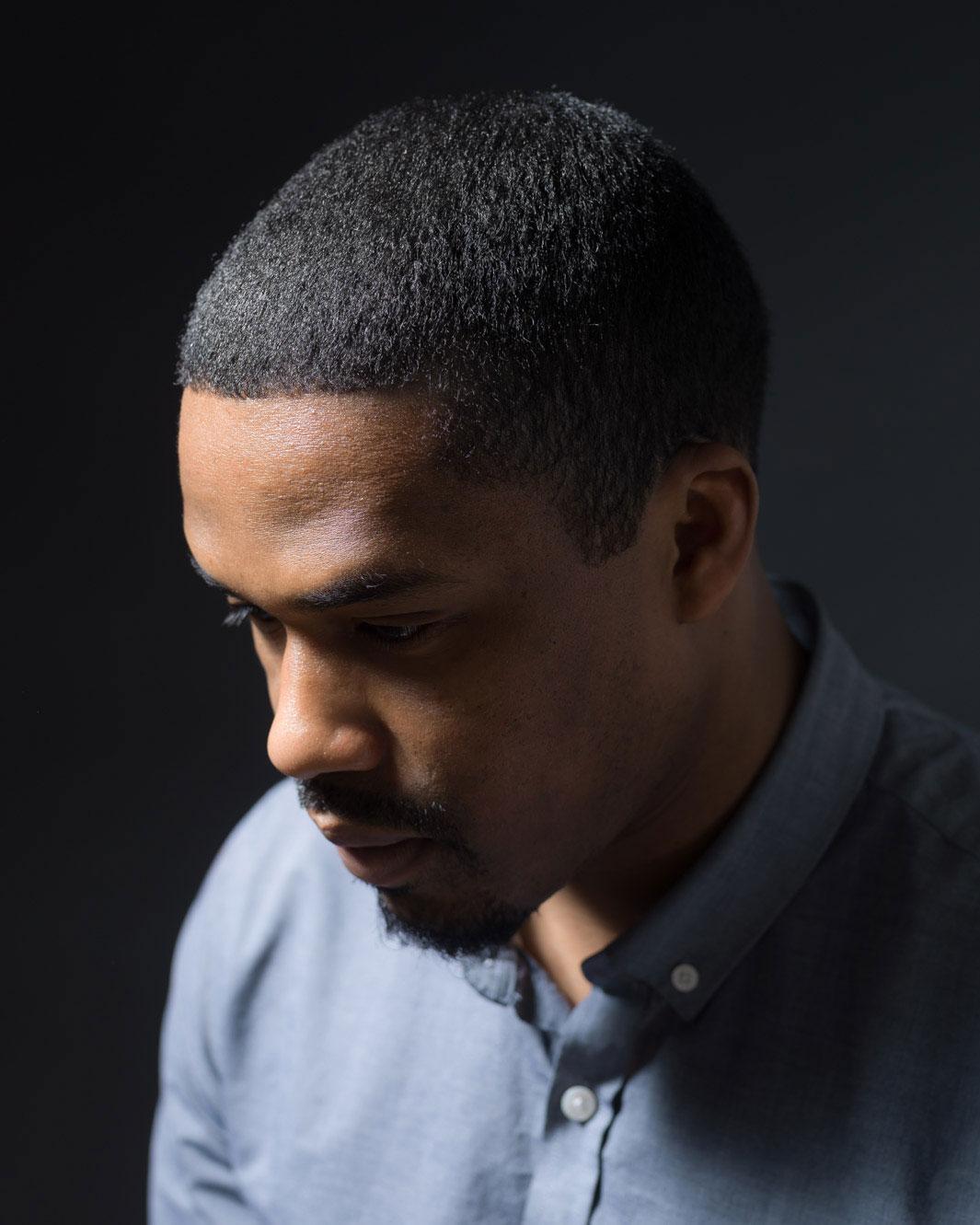 A lot of Graves' work covers landscapes, and although he had worked with portraiture before, the idea for "The Testament Project" was a vehicle through which Graves would be able to address issues about which he felt strongly.
"For the most part I can make a nice landscape, but it tells nothing about me," he said. "I wanted to do a more personal series that related to my background and my upbringing and my family."
Graves said that the ways in which racism affects his friends and family has long been a topic of conversation during family get-togethers.
"If I am at my parents' house or other family members are over, the conversation is loose, a lot of race stuff going on," he said. "It's not too serious, but it's always like this happened to me, always stories about how someone recently dealt with racism or discrimination so it was very open talking to these guys; it was like talking to family even if we hadn't spoken in a while. I imagine amongst black people [that conversation] happens every time they're together."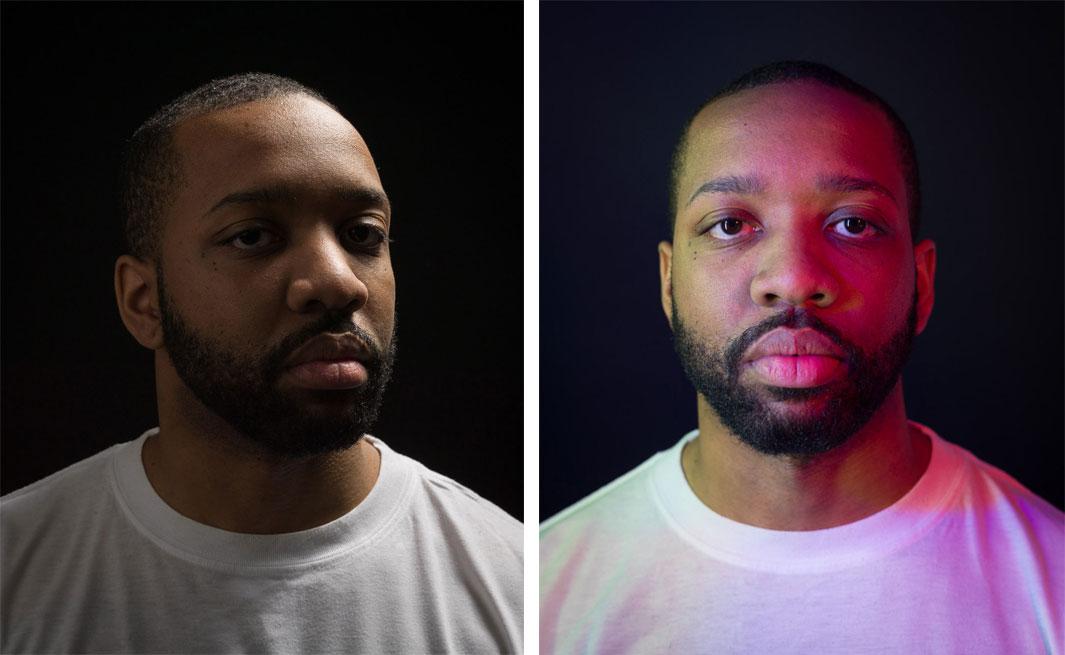 Although he's still tinkering with the video component of the project, Graves said he's ready to begin making portraits of black women to add to the series. He's also interested in making portraiture of black people out of doors.
"I want to take the project on the road to national parks where black people never go, to shoot them in the landscape."
"The Testament Project" is on view at Blue Sky Gallery in Portland, Oregon, through Feb. 28. You can also see some of the work at Clampart Gallery in New York, part of the "Headshots: Contemporary Photographic Portraiture" through April 2.