As a young man, Eran Gilat began his university studies following in the footsteps of his biologist father. Gilat quickly realized that although he enjoyed biology, his preference was neuroscience and the study of electrophysiology, the electrical properties of biological cells and tissues of human beings, mostly found in the heart and brain.
Gilat is also a self-taught photographer and was initially drawn to street photography, although these days he spends most of his time in his studio, where he creates some fascinating still-lifes that focus on a wide range of subjects including mortality, animal organs, and even erotica. Kehrer Verlag has agreed to publish the book, Life Science, later this year.
As a neuroscientist, Gilat has done extensive research on epilepsy and has often mentored medical students. Early on, the images that became part of Life Science were influenced by his relationships with his students; his photographs were a way of lessening the "yuck" factor of handling human organs. Although he doesn't use human organs, Gilat finds their animal counterparts at natural history facilities and meat markets. He then brings these organs back to his studio, which he describes as "like a museum, a curiosity cabinet" filled with antiques. He then creates arrangements with sea creatures or taxidermy to produce images that seem a little "intriguing or disquieting," a way of making pretty things that many people might find disgusting.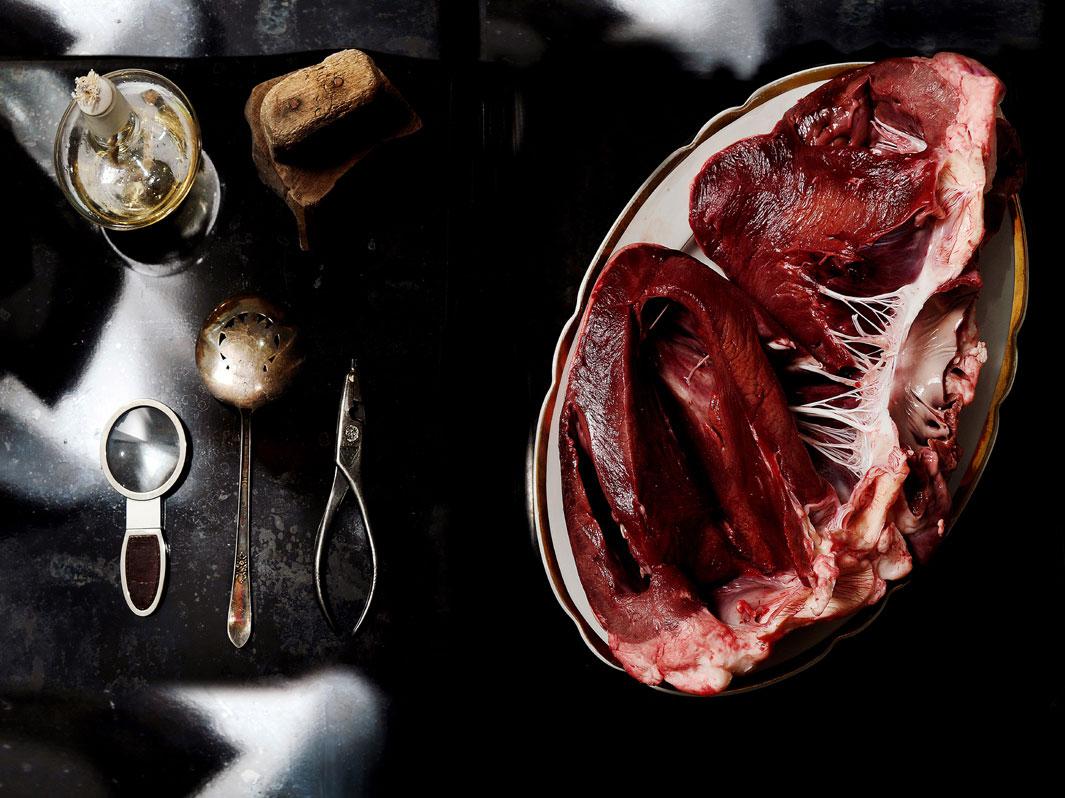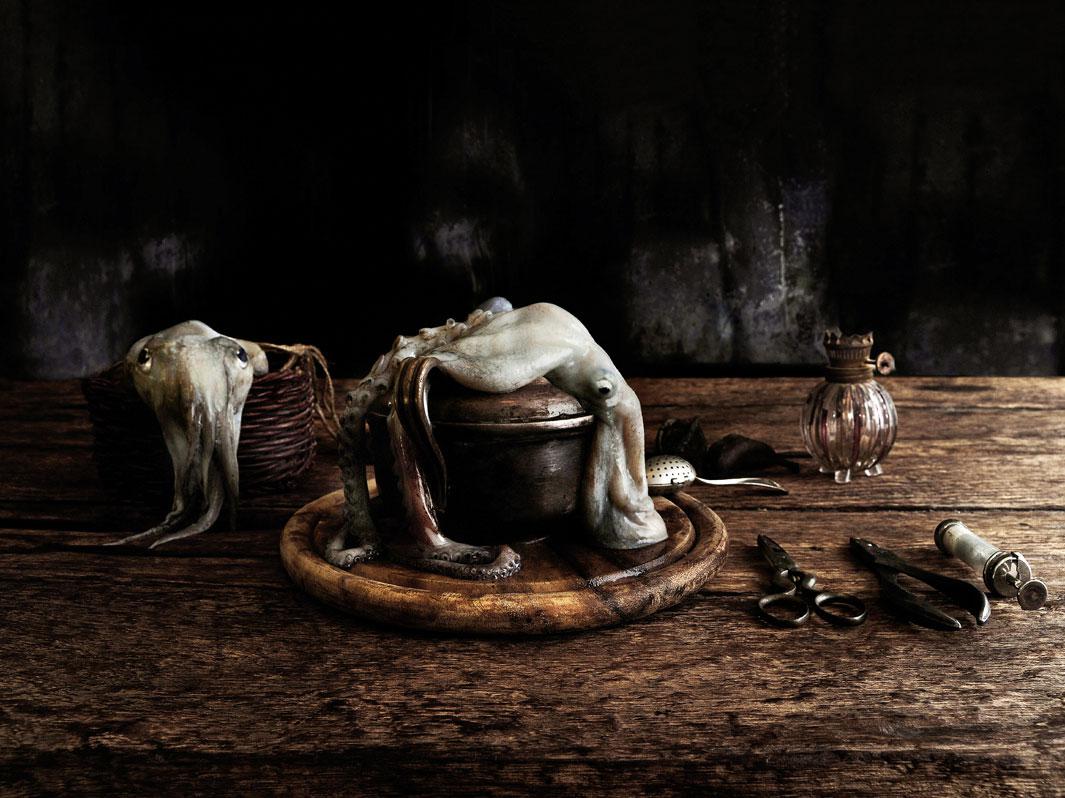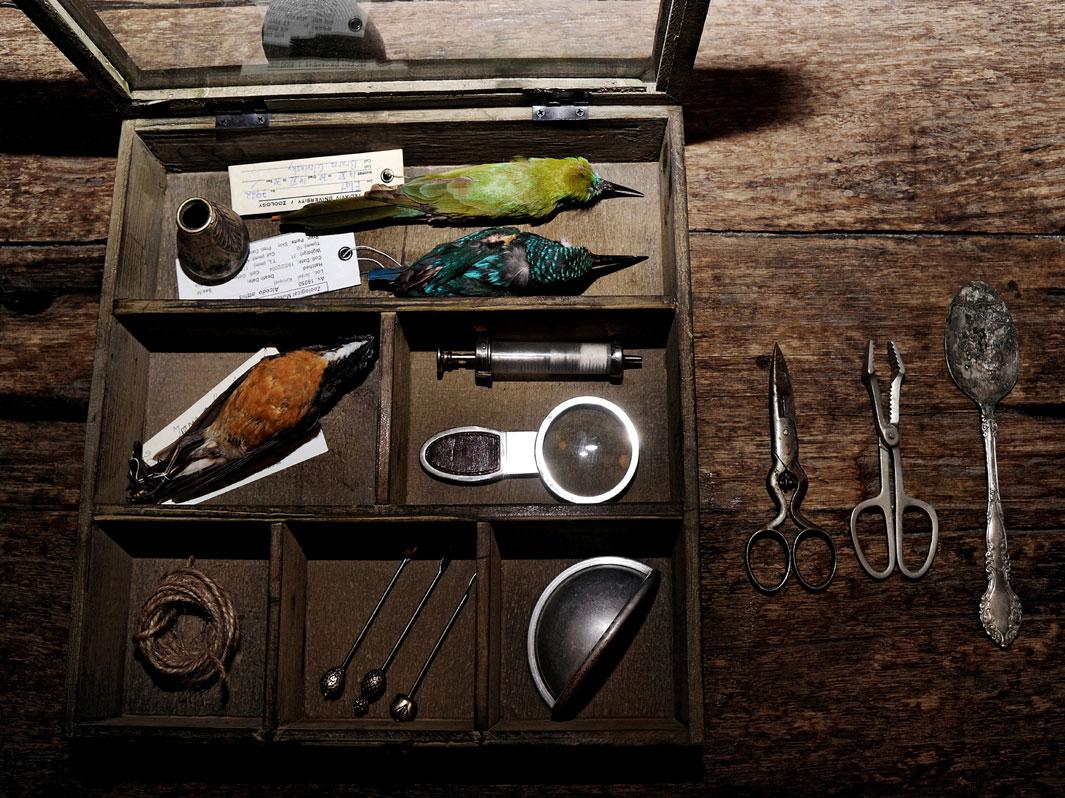 Although he was impassioned by his art, Gilat said he didn't always consider trying to bring it out of the studio into the art world. A few years ago, however, while visiting New York to give a series of scientific lectures, Gilat paid a visit to a portfolio review where he met Sam Barzilay, the co-founder of Photoville. Many of the reviewers were complimentary about Gilat's work, and the reviews resulted in a significant amount of press. Eventually, it led to a meeting with Kehrer Verlag and a book proposal; Gilat is currently trying to supplement the price of publishing the book with a crowdfunding campaign.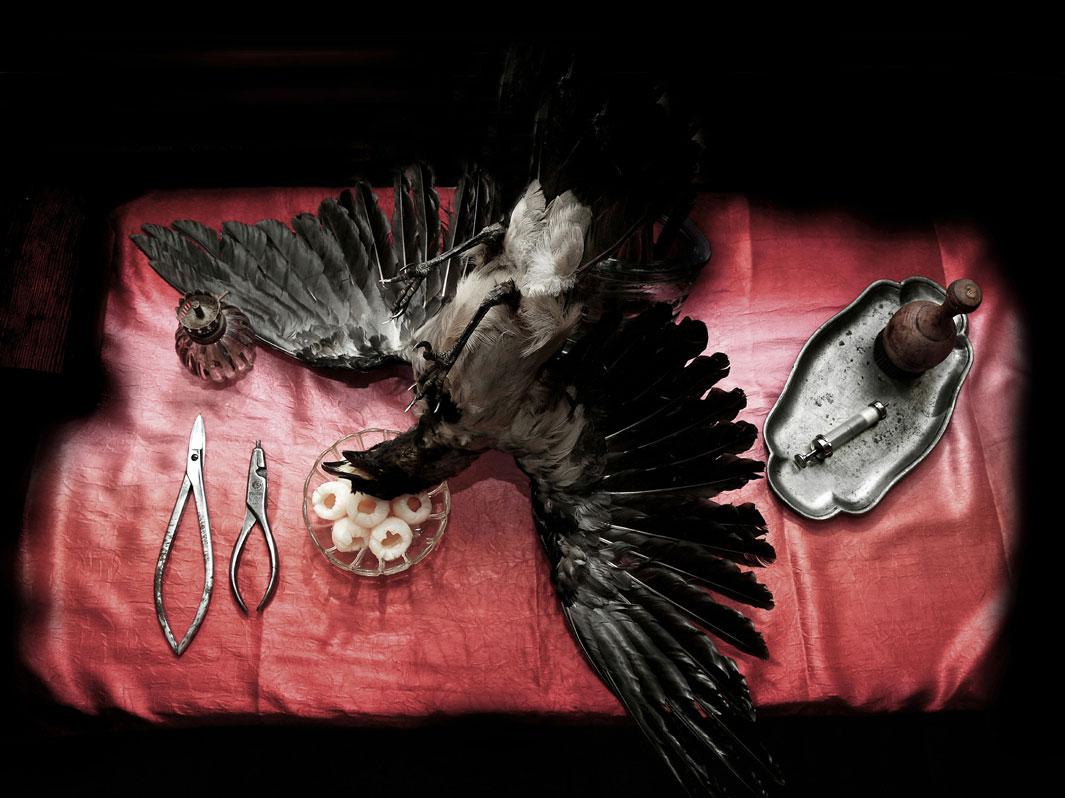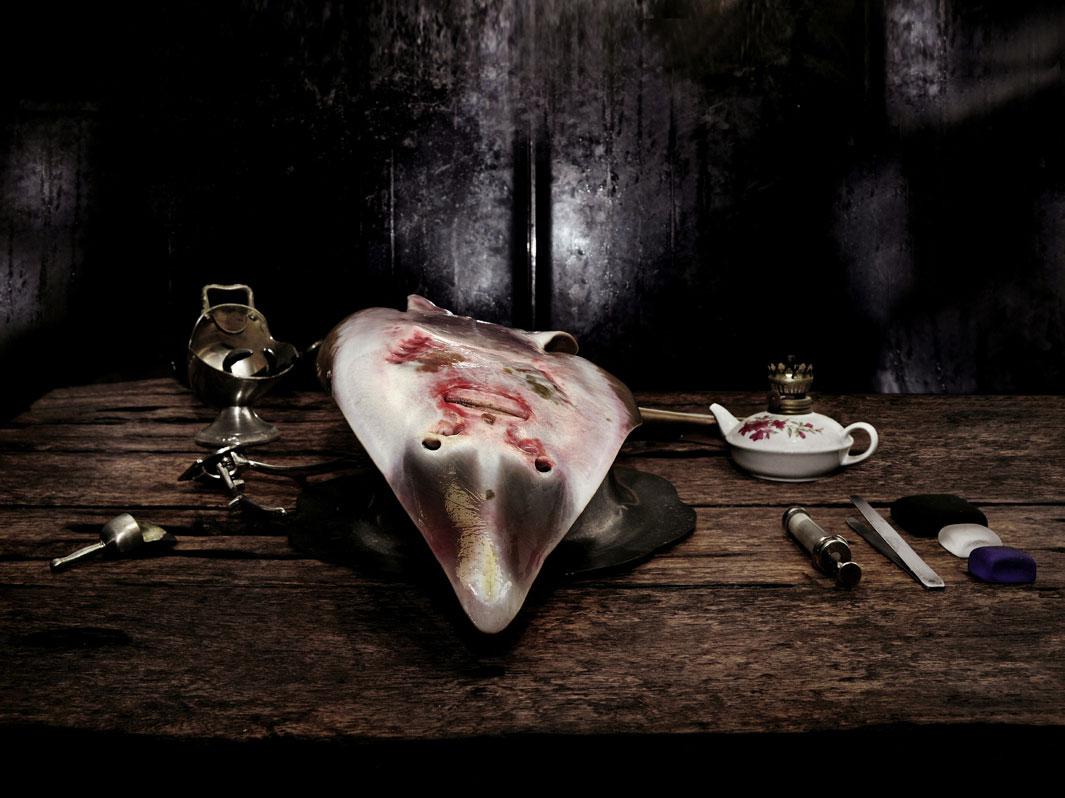 As he has progressed with the work, Gilat said his message has moved to a deeper one that delves into materialism, mortality, and moral issues; he feels humans could learn a lot from the animal world.  
"I think the animal kingdom is far better than humanity, and I don't need to point to anything specific; all the world now is crazy. … I'm aware the animal kingdom is programmed for survival so one can think certain activities are violent, but it's a survival issue. We are far more developed and have a great brain—we developed the iPhone, which is great, but we also developed torture techniques … animals will never get to this point."