David Burdeny was doing research on Baroque and Rococo interiors when he came across an article on Russian palaces titled "Palaces for the People." It turned out not to be about palaces at all but rather the ornately designed Russian Metro System found in Moscow and St. Petersburg.
He wanted to work on a series that juxtaposed the palaces and museums of Russia with their underground counterparts, so he contacted a local producer to help secure permits.
"As it turns out, the stations are still functioning nuclear bomb shelters and carefully safeguarded by the Russian military," he wrote via email. "The permits were vey specific on how and when we could shoot and we were given a time specific schedule."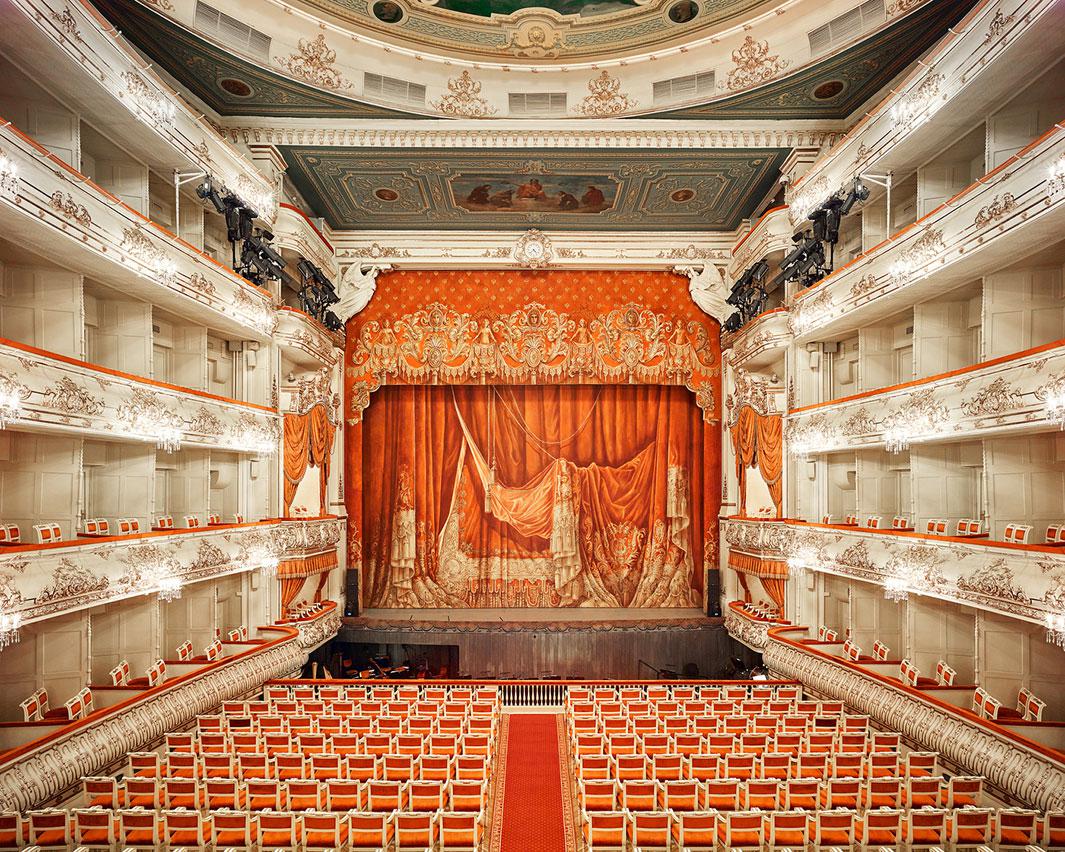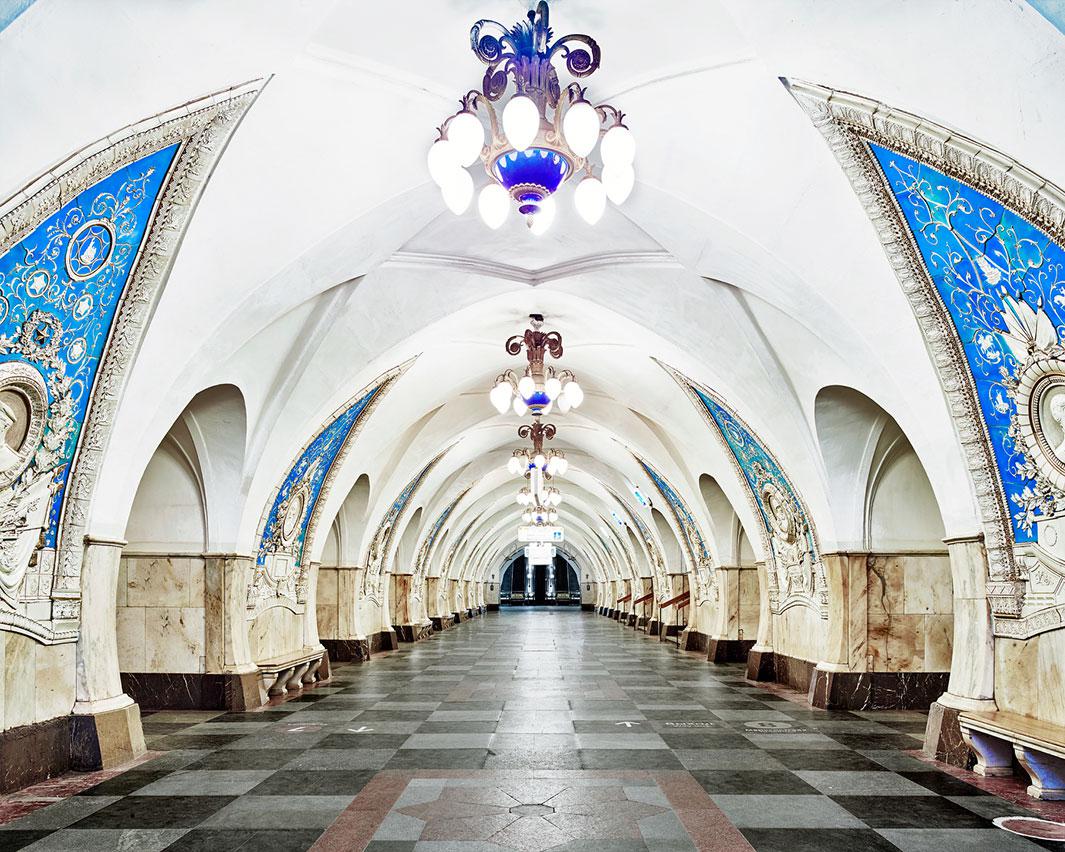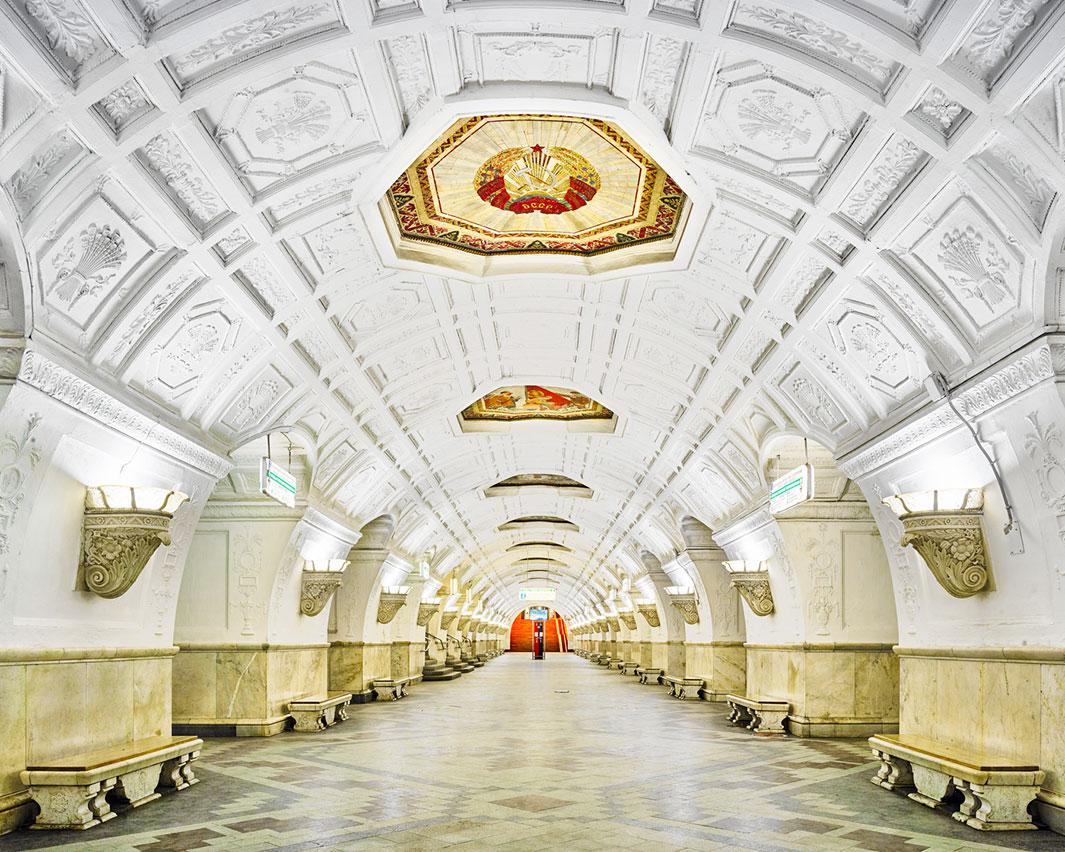 Those specifics included a timeframe of 20 minutes to shoot in each station (if escalators were running that would give him a few more minutes) and exactly where he would be allowed to shoot. Burdeny, who is also an architect and designer, said he normally shoots "from the seat of his pants" and although the more regimented schedule had its benefits, even with the permits that were signed by a dozen different people, the police still sometimes denied entrance to the stations.
"In one case we waited outside during a 2 a.m. snowstorm for 45 minutes while the guards called around to see if we were legitimate."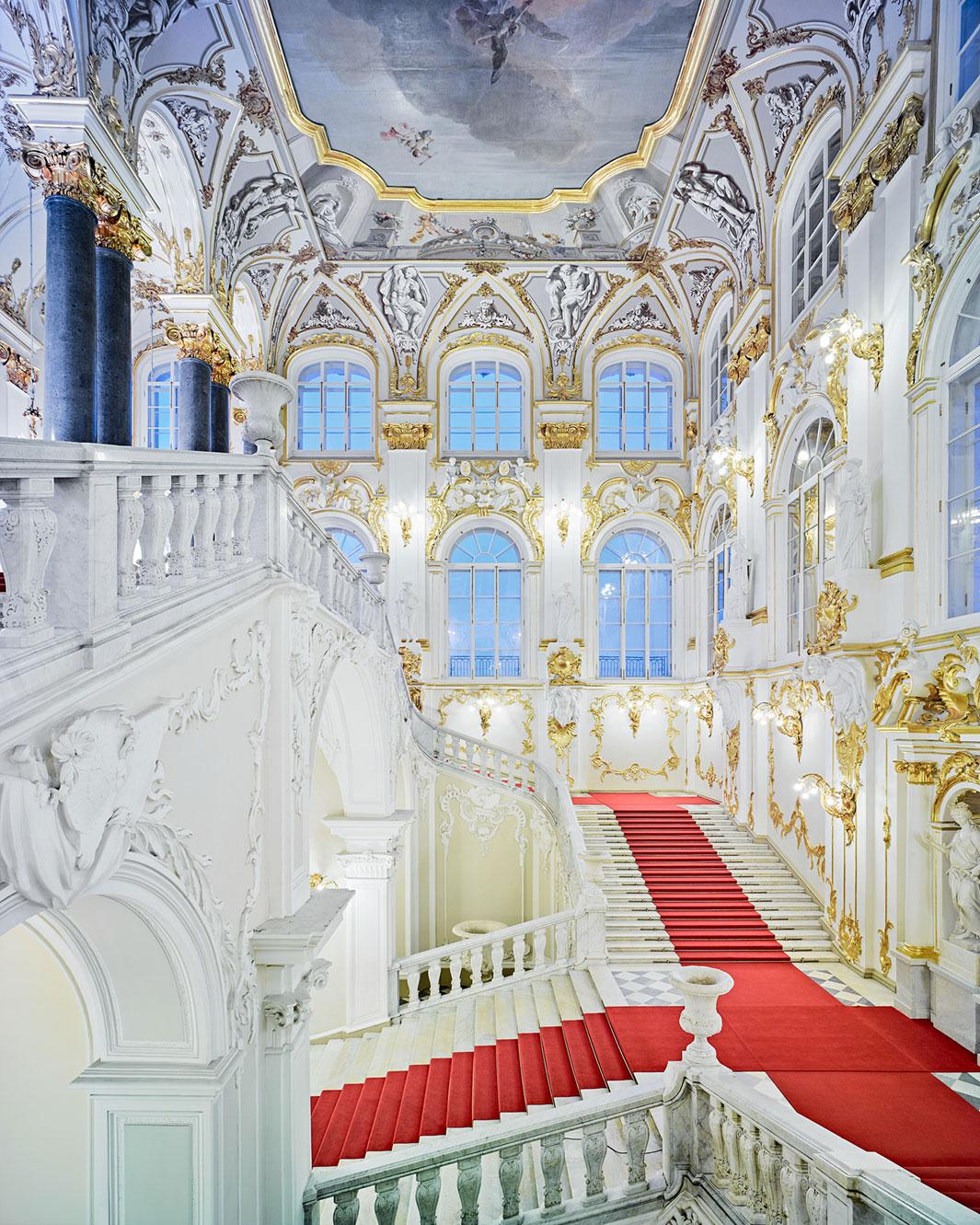 One of the biggest surprises was being allowed to shoot the Jordan stairs inside the State Hermitage; the fee turned out to be only $45. He created all of the images (in 30 metro stations and a handful of museums and palaces) in 2014 and 2015 for the series he titled "Russia: A Bright Future."
"Culturally, being in Russia was as distant a place I had ever been to and I found the spatial progression through the system beautiful cinematic," he said. "There's a real journey as you enter the above ground vestibules toward the escalators and down into the subterranean labyrinth that leads you toward the platforms. … It was beautiful and artful and in a construction whose instrumental function was to get you there from here; I found it profound and years ahead of its time."
Burdeny's work will be on view at Bau-Xi Photo in Toronto from March 5 through March 16 and at Heather Gaudio Fine Art in New Canaan, Connecticut, in April.