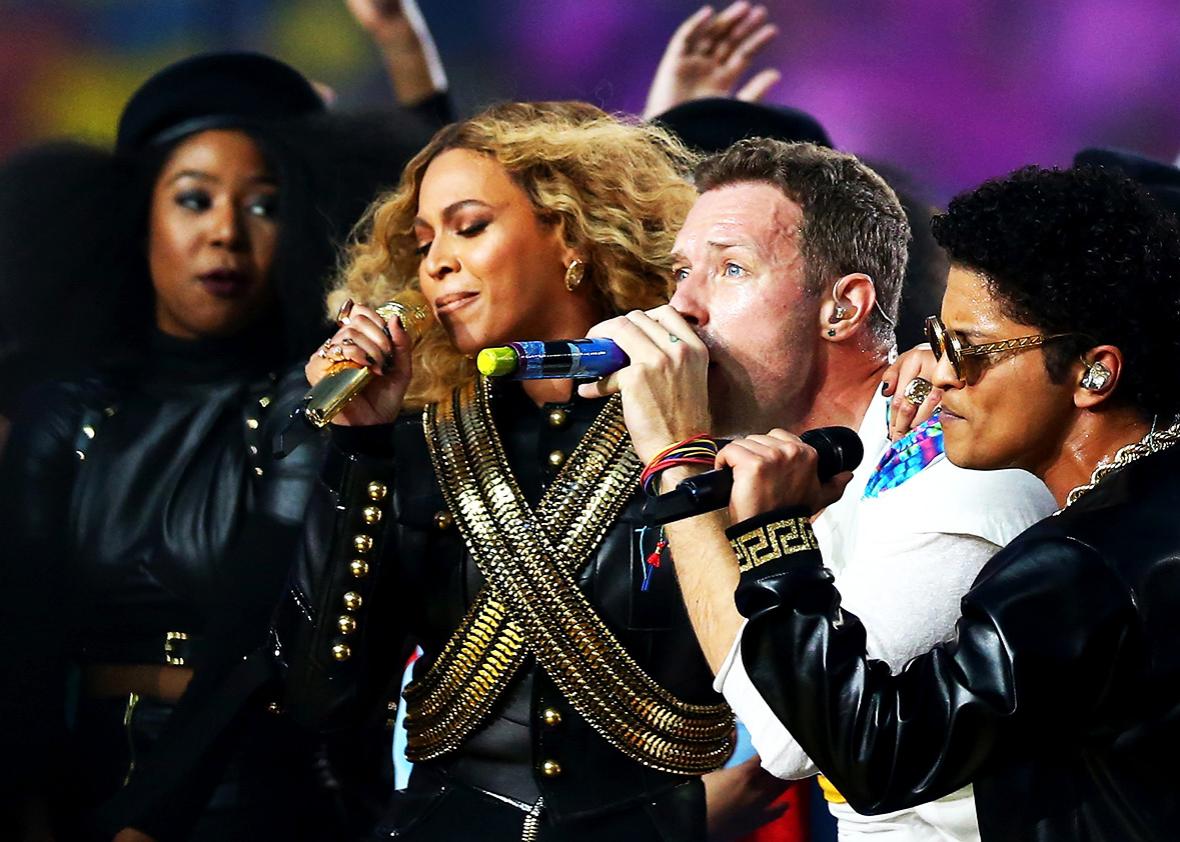 There you were, going about your normal weekend business, when the heavens opened and a new Beyoncé song and video shined down. We now live in a world where this can happen at any moment. Slate greeted "Formation" as both a protest anthem and a total banger, parsed the song on the Culture Gabfest, noted Red Lobster's good fortune to get a sales-boosting shoutout in it, and cheered on Bey's performance at the Super Bowl—which immediately preceded the announcement of her new world tour. But Shantrelle Lewis tempered all the Beyoncé mania by asking if the singer is validating mainstream blackness or exploiting it in the name of herself.
Bey may have been at the top of this week's pyramid formation, but Kanye West is propping it up with a big week of his own. On the eve of West's new album, Forrest Wickman cataloged the collected "rants" of the artist's Yeezus tour, Michael Lista took a look at Kanye as critic, and Aisha Harris examined his history of boasting about his work.
In addition to being a recording artist, Kanye is also a fashion impresario, meaning he's probably familiar with Zoolander, that great early-'00s Ben Stiller comedy whose sequel arrives in theaters this weekend. No need to buy a ticket, Kanye, because Zoolander 2's not nearly as good as the original, David Ehrlich writes, though it does feature a top-notch Justin Bieber cameo. Still, the new movie's release was a perfect occasion to revisit the first movie's treatment of queerness, and, just for fun, to see what it would look like if it had been directed by Terrence Malick.
More links to fill out this week's formation:
To receive this roundup in your inbox every week, enter your email address below:
---