One of photography's most powerful tools is its ability to create a tangible record or memory of who we were and who we have become.
When Barbara Davatz began photographing her series, "As Time Goes By," in 1982, she didn't think it would turn into a 30-year project. When she met the couple Nicola and Kurt, she was struck by their similar appearance of blonde crew cuts and black attire. She took their portrait, and soon thereafter began shooting similar couples.*
Davatz kept busy over the years with other work but was approached by different magazines and museums interested in publishing or exhibiting the work should she decide to continue taking portraits of the original couples. She continued with the series in 1988, 1997, and 2014.
"As the years passed, I began thinking about the work again, becoming very curious about the diverse biographical and physical changes I imagined could have occurred in the meantime and gaining confidence in the potential strength of the new work," she wrote via email.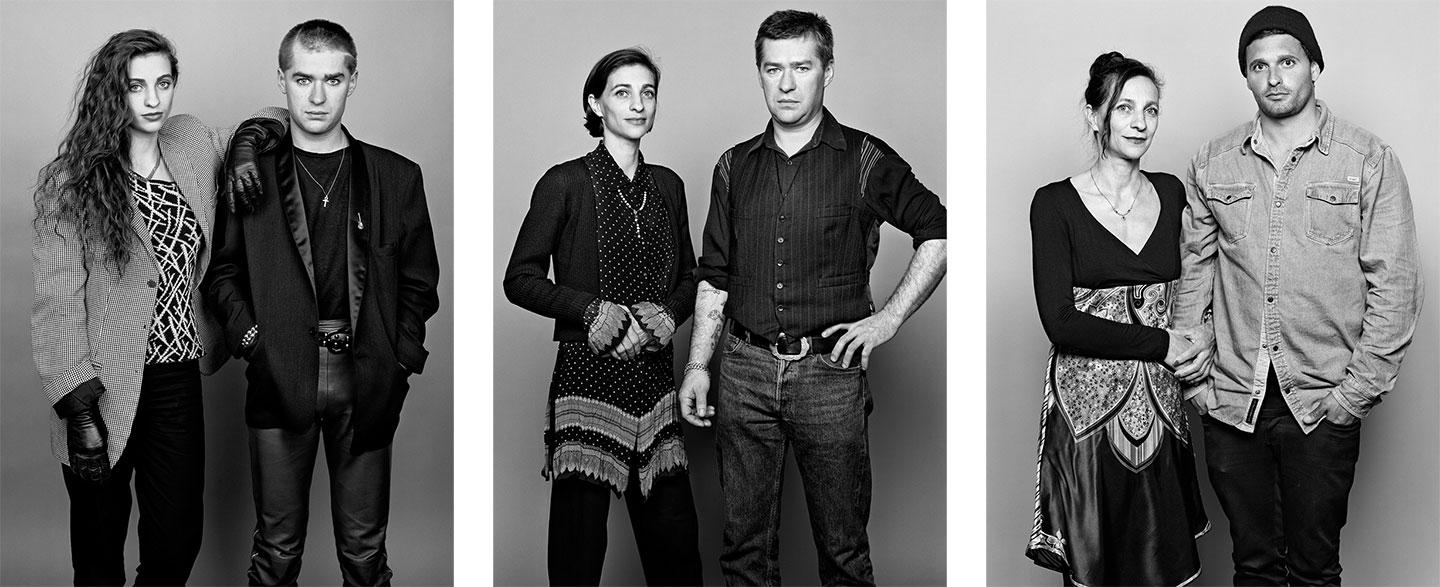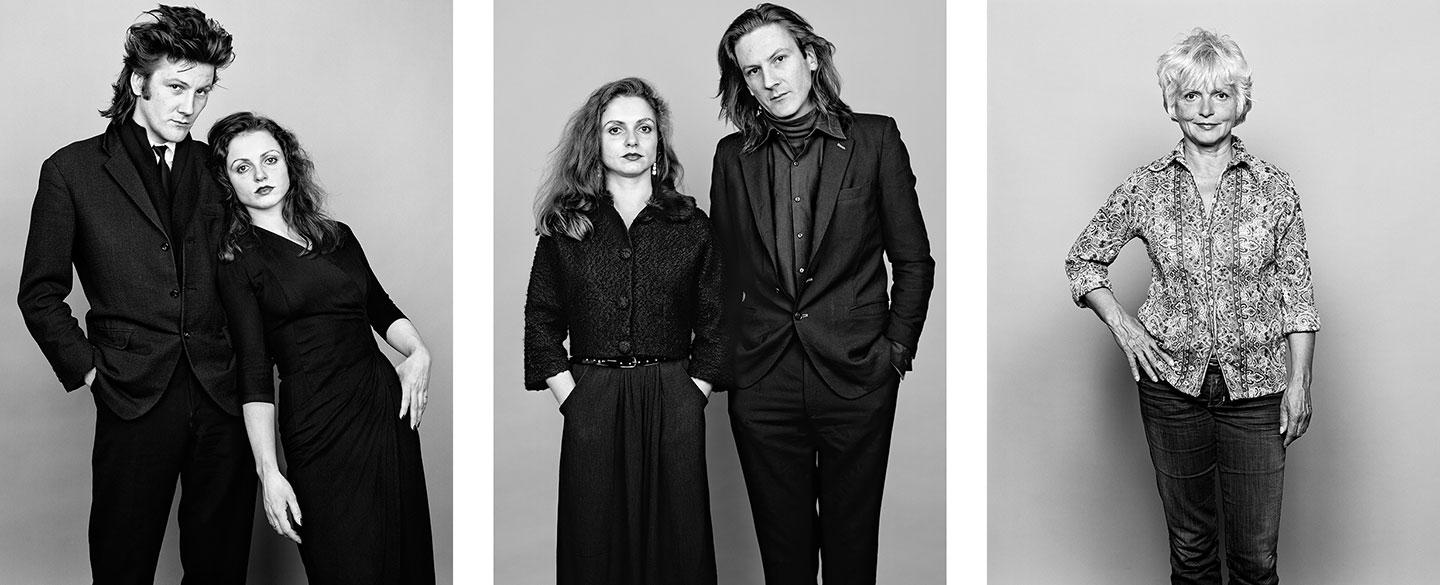 Because she didn't set out to work in defined intervals, the work became a kind of irregular family reunion. Over the years she paid attention to her subjects' lives from afar: reading about them in newspaper articles about art shows or music and theater reviews but only catching up with them when the portrait session would take place. "I have always thought of them fondly, as my 'photographic family,' and I have always been very curious to see what kind of people they brought into the new series (into the family!) each time."
From the beginning, Davatz set clear goals regarding how to approach the work. She wanted it done in black-and-white film shot with a 4-by-5 camera. She chose sheet black-and-white film because of the enhanced detail and the ability to keep things neutral instead of using color, which she feels is distracting. She also asked her subjects to keep eye contact with her and to adhere to an "emotionless" face.
"I'm firmly convinced that a face with a 'neutral' gaze is more arresting; you look at it longer and harder," she wrote. "A smile makes the picture less mysterious and may interfere with what viewers project into it."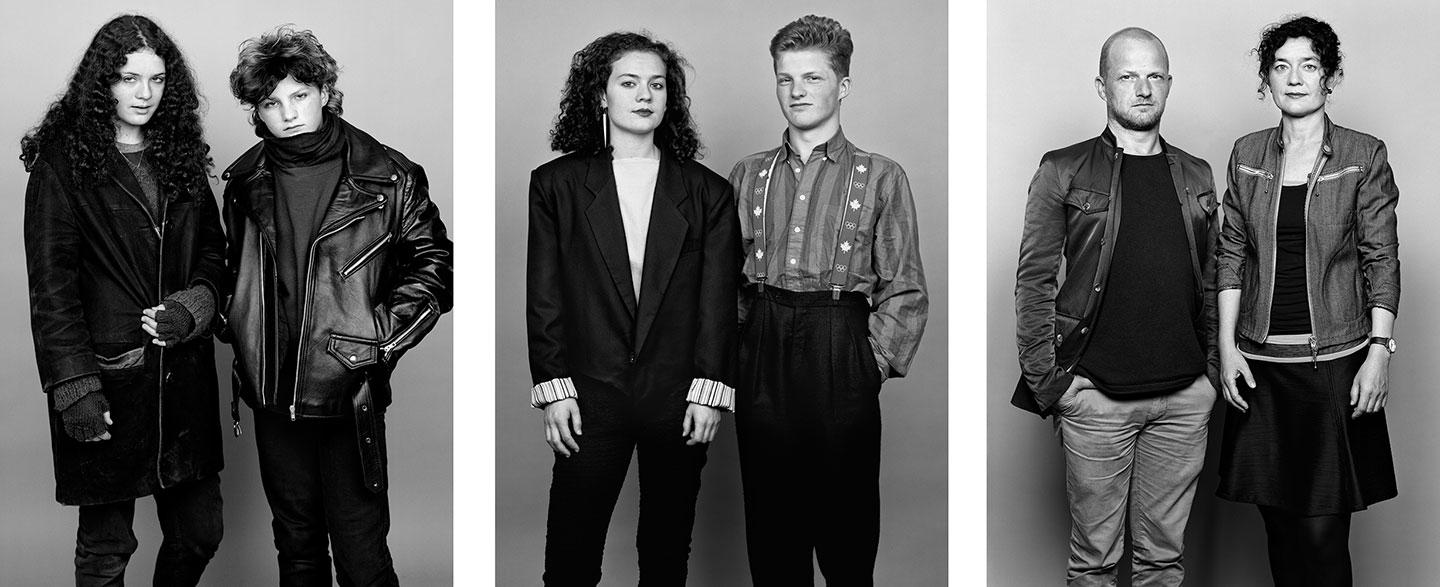 What viewers see in the book, published this month by Edition Patrick Frey, is a relatable slice of life: People stay together, they drift apart, they have children, they create new families, their children get older, etc. This is the second publication of the series, the first covering portraits taken in 1982, 1988 and 1997. The images in this post have been edited to fit the format of Behold. 
While a lot of that is reflected in the portraits taken over three decades, Davatz said that she became more considerate and empathetic regarding her subjects, since looking back over at one's life can be a jarring experience.
"Vanity became more of an issue," she wrote. "Some, but not all, told me that they did not like to see themselves aging. They might be perfectly at ease with their current looks but to be confronted with how they've aged in a sequence of portraits—that was a different matter."
Davatz's work will be on view at Fotostiftung Schweiz in Zurich, Switzerland, from Feb. 27 through May 16.

Correction, Feb. 11, 2016: This post originally misstated that Der Spiegel published Barbara Davatz's photos in the '80s. They didn't.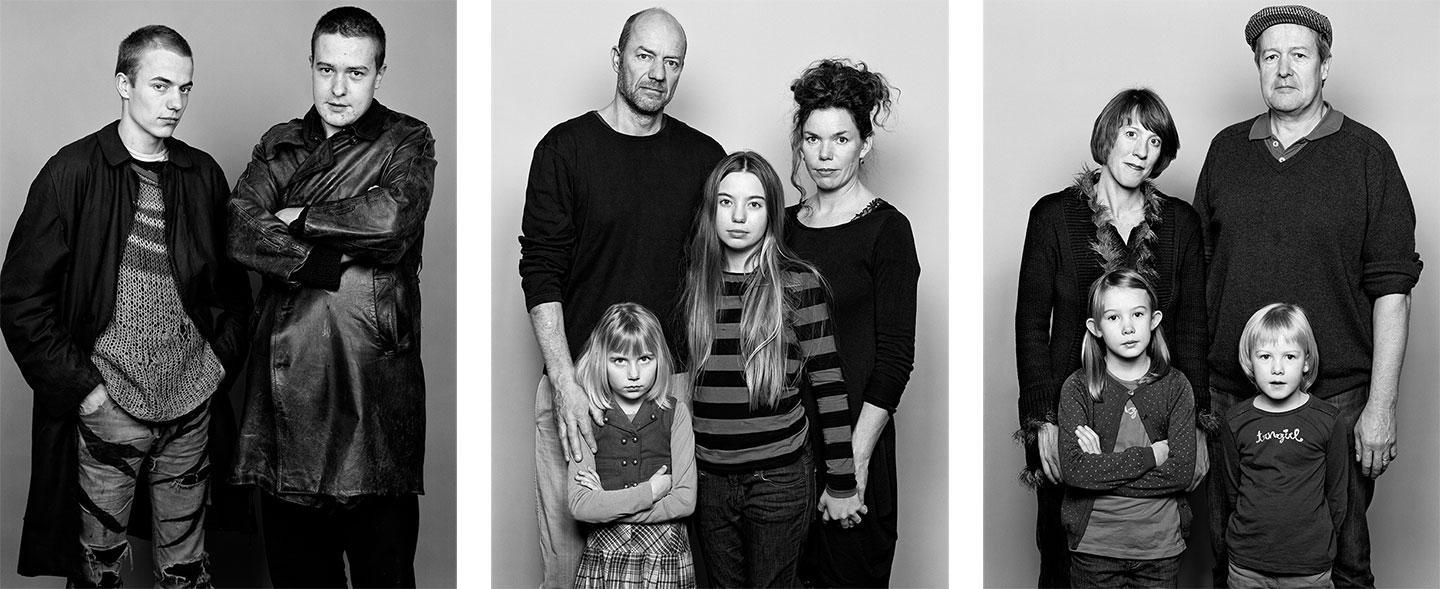 Previously on Behold: