Although Vivian Keulards has studied many different genres of photography, it's portraiture she feels is her true calling.
"I discovered it's people I really like," she said. "When you have your camera you have the best excuse to walk into somebody's life and to see how they live and what their stories are … that's what portraiture is for me."
Keulards is from the Netherlands and became friends with her neighbors who, when they first met, had a 10-year-old daughter named Kat. Over the years Keulards watched Kat grow up; she even came to visit Keulards and her own family when they lived for a few years in the United States. When looking at Facebook, she saw that Kat, now a young woman, had also joined the navy.
"When I saw her in her uniform, she was a totally different person to me," Keulards said. Seeing her sparked an idea to begin a series that showed two sides of women in the navy: one in their uniforms at the barracks where they lived and another in their casual attire, photographed in their own homes. She calls the series "Behind Her Uniform."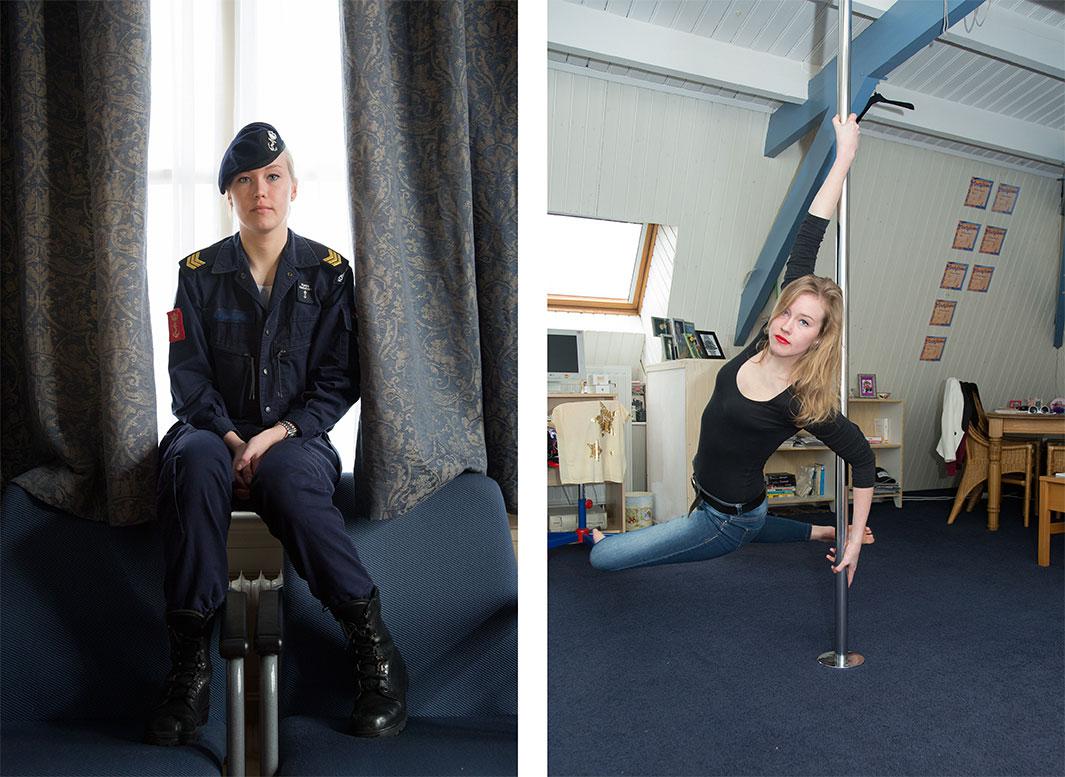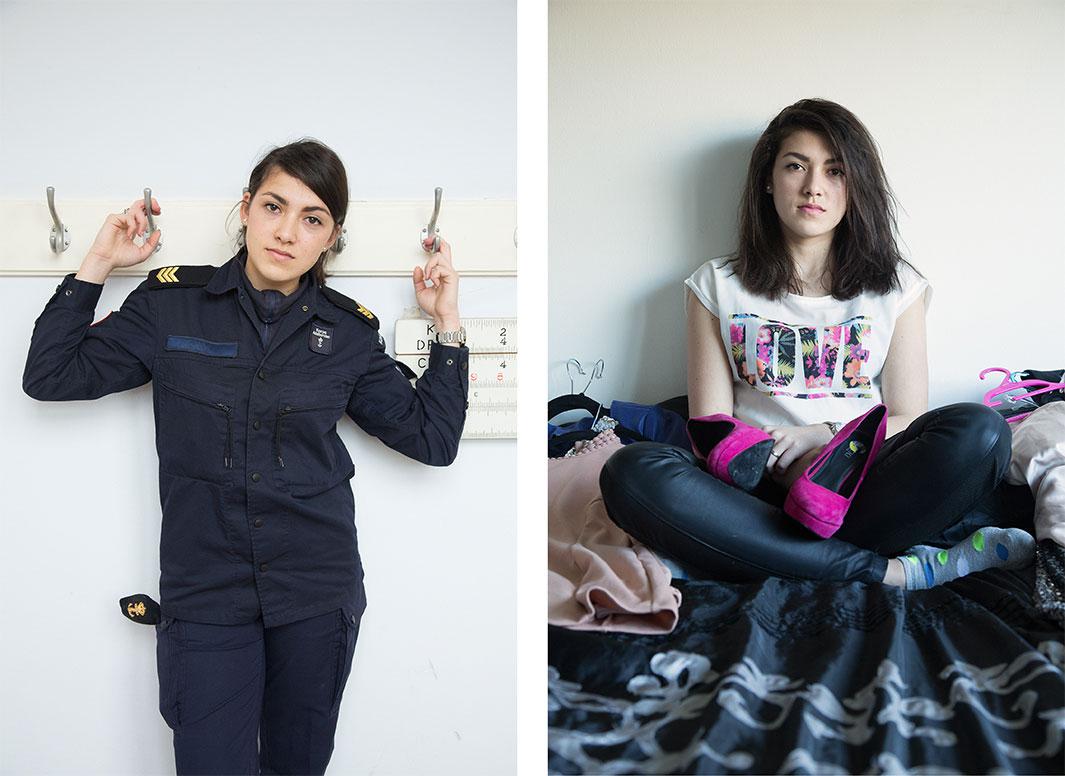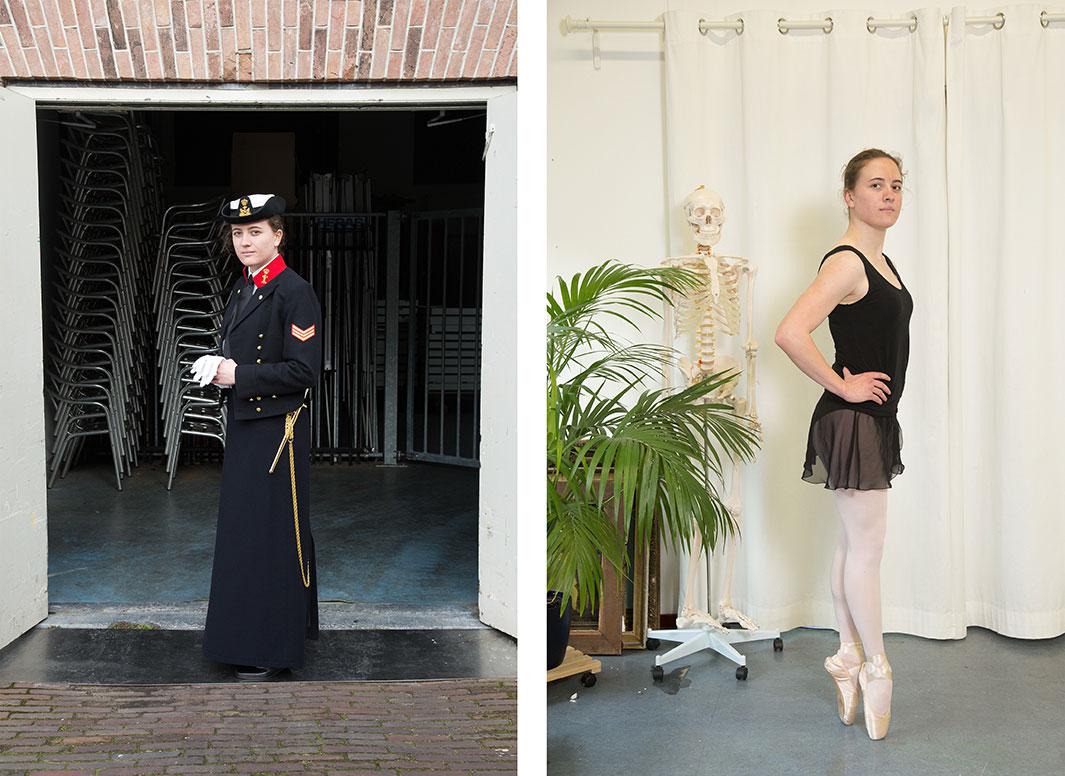 After Kat helped secure subjects for the work, Keulards traveled to the north of the country and spent a few days with the women taking their portraits while they were wearing their uniforms. Instead of making formal portraits similar to what the navy might make for official use, Keulards instead tried a more casual approach: She used different backgrounds and encouraged them to take on a more relaxed position. Later, the women invited her to visit them in their homes around the Netherlands and in Germany to create portraits out of their uniforms; Keulards said she was surprised how different they looked.
"I was kind of surprised that I was surprised," she said. "The uniform does something to your mind. When you see them in it, it creates distance … it feels so serious when you meet them."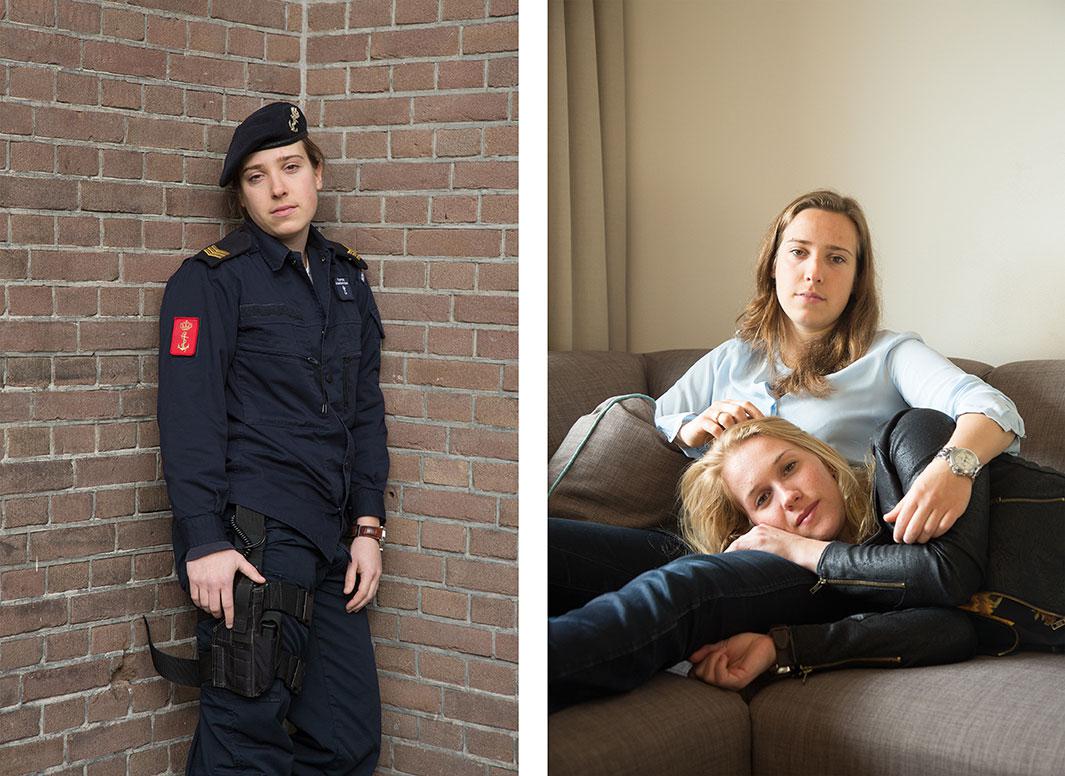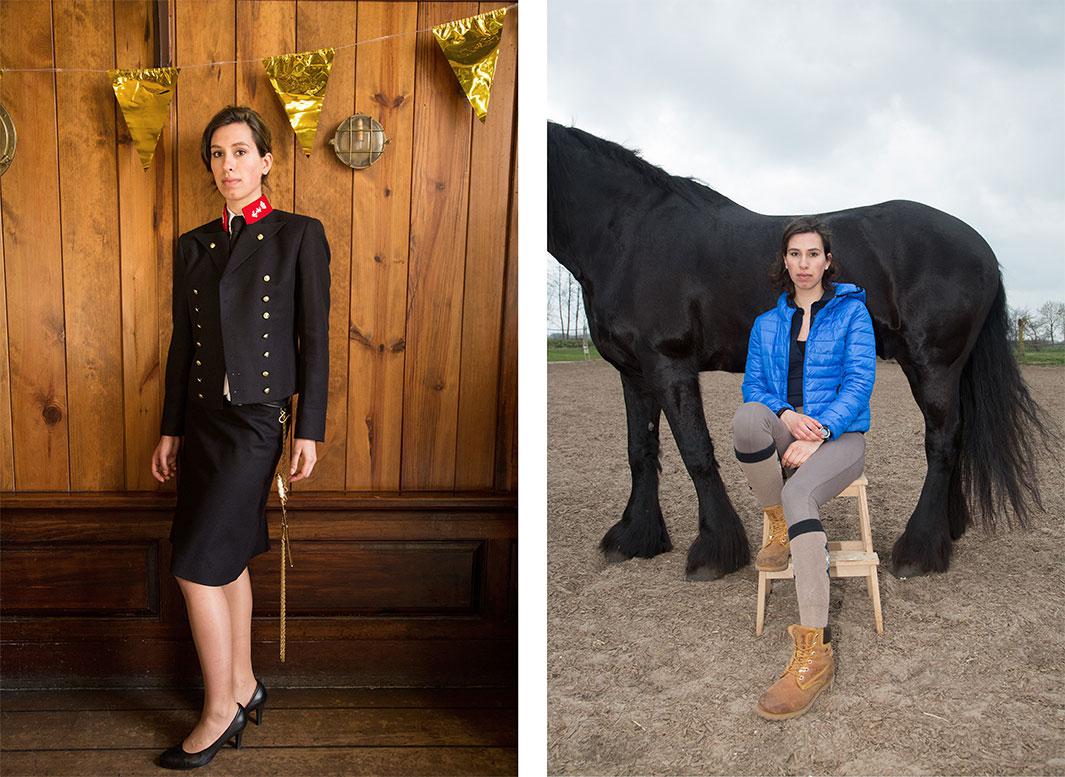 So far, Keulards has completed 10 portraits. She knows she wants to focus only on women and is trying to figure out if she'll only make portraits of people in the armed forces of if she'll include women who are policemen or in other professions that requires they wear uniforms; she might also expand the series outside of the Netherlands.
She said typically she's a nonconfrontational person, curious to better understand people and how they see the world. This curiosity is the driving force behind her photographic work, including "Navy Women."
"When I see people I always wonder what their lives are like … it's just like research trying to understand the other side."