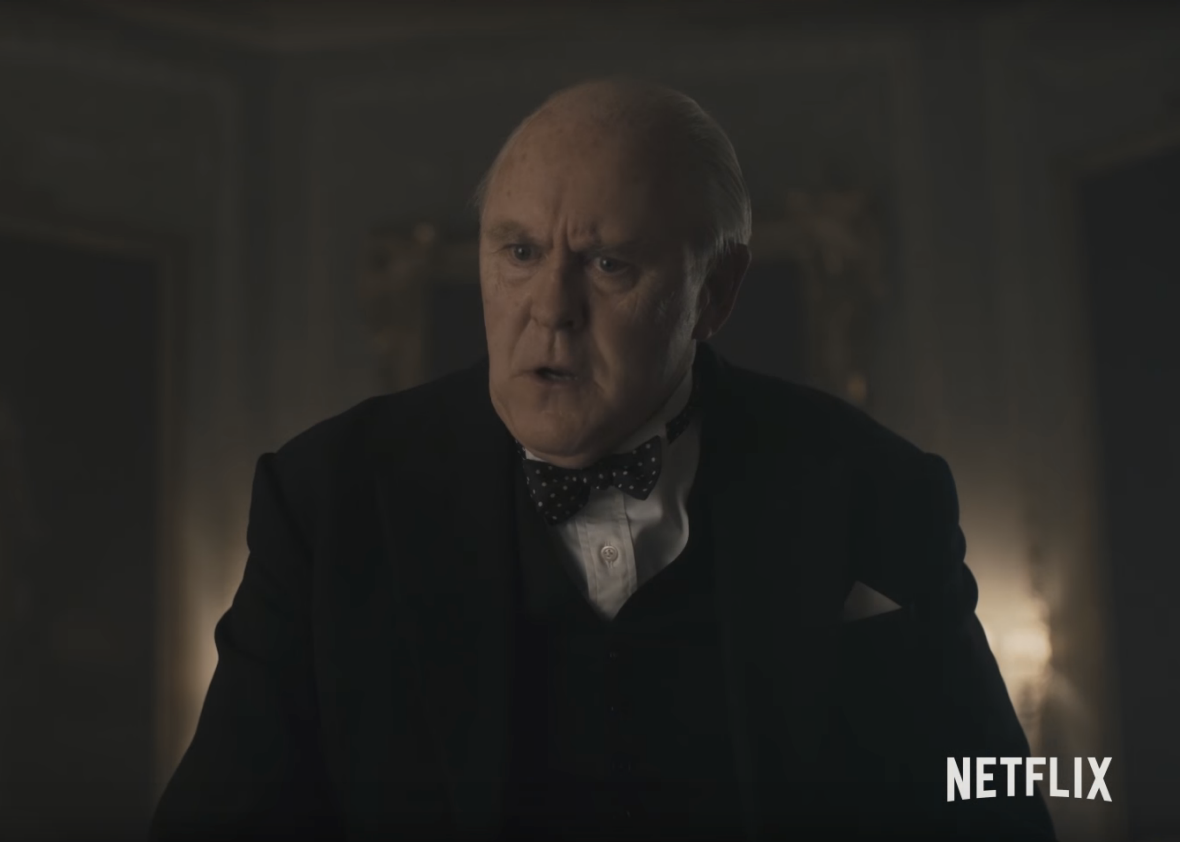 Netflix seems to have made a resolution to come out strong in 2016: Yesterday, we posted the exciting first trailer for The Get Down, Baz Luhrmann's upcoming show about the origins of hip-hop, and now we have our first look at The Crown, the streaming service's lavish series about the reign of Elizabeth II. Netflix's most expensive show ever, The Crown is also its first filmed in the U.K., and they seem to have banked on a few of Britain's favorite things: Winston Churchill, period dramas, and arguing about the royals. 

The show comes from Peter Morgan, who knows a thing or two about historical dramas and English royalty: He's the Oscar-nominated writer of Frost/Nixon and The Queen, not to mention underrated movies like The Damned United and Rush. And it stars Claire Foy (Wolf Hall's Anne Boleyn) as Elizabeth II, Matt Smith (Doctor Who's 11th Doctor) as her husband Prince Philip, Jared Harris (Mad Men's Lane Pryce) as King George VI, and John Lithgow as Churchill.
The show is set to run for six, 10-episode seasons, with each season covering another decade, so it might not exactly cost Game of Thrones money per episode. And budget is no guarantee of quality, either: Netflix's previous most expensive show, Marco Polo, was widely panned by critics. Still, Morgan has as strong a batting average as Downton's own creator, Julian Fellowes, so as long as this is more The Queen and less The Other Boleyn Girl , it could become England's next big export.
---