The next stop is … the Atlantic Ocean?

Indeed, for more than 2,500 out-of-service New York City subway cars, the bottom of the ocean is the final destination after they were enlisted for the Metropolitan Transportation Authority's artificial reef program. Today, the sunken cars have been populated by marine invertebrates, which bring in crustaceans and fish, and ultimately, fishermen.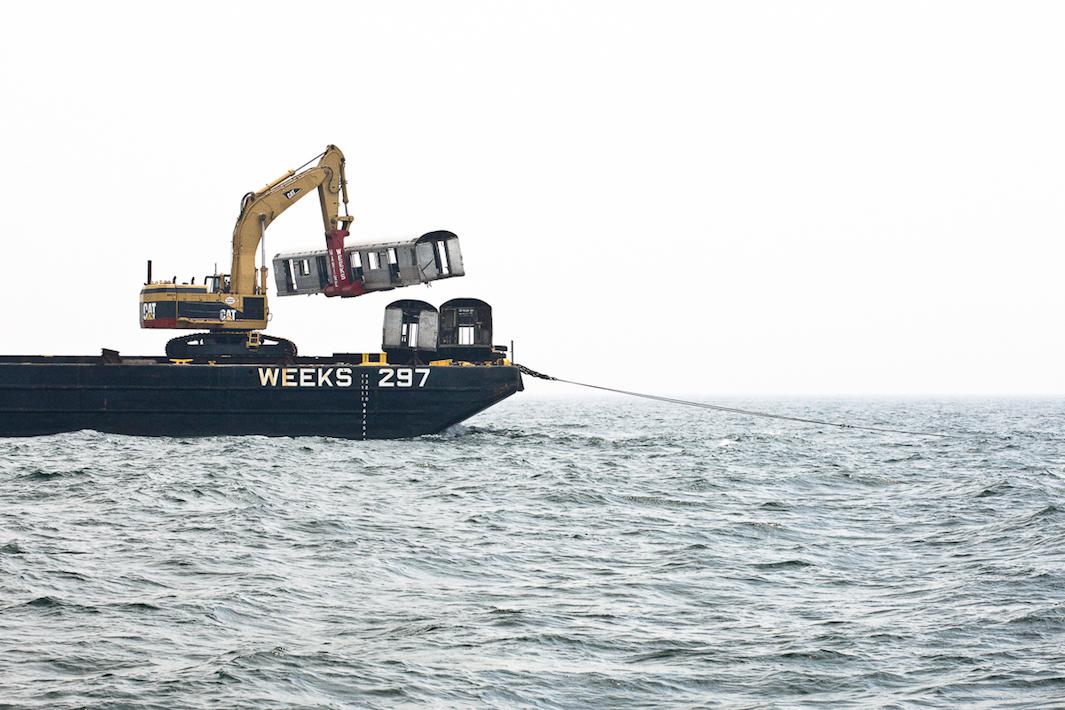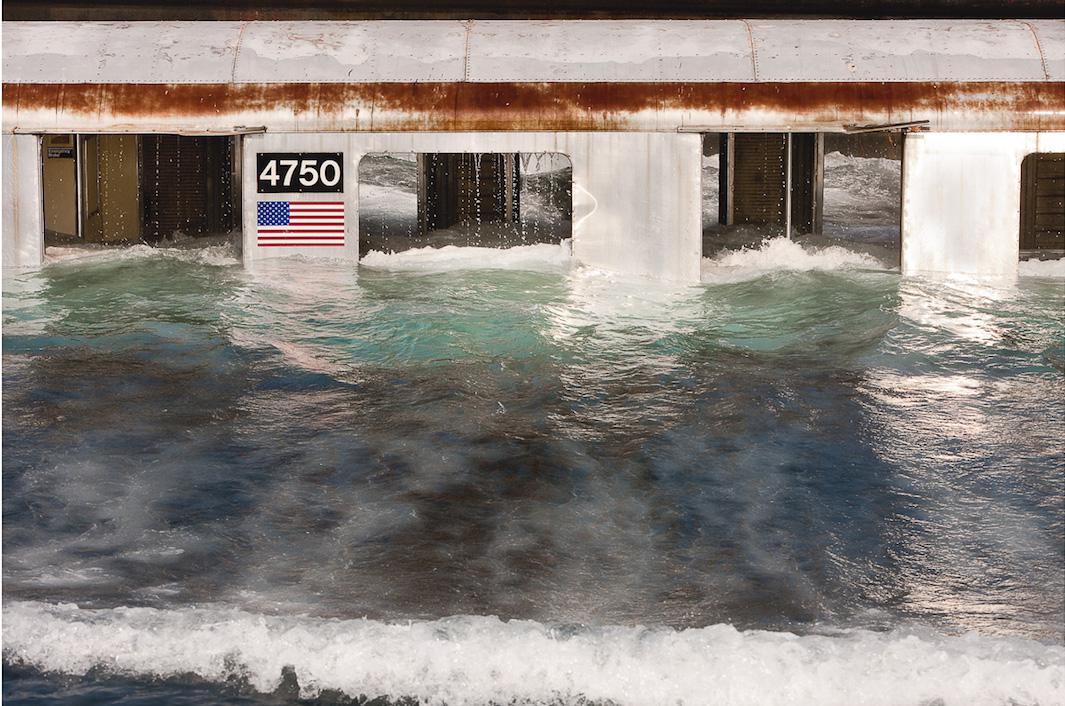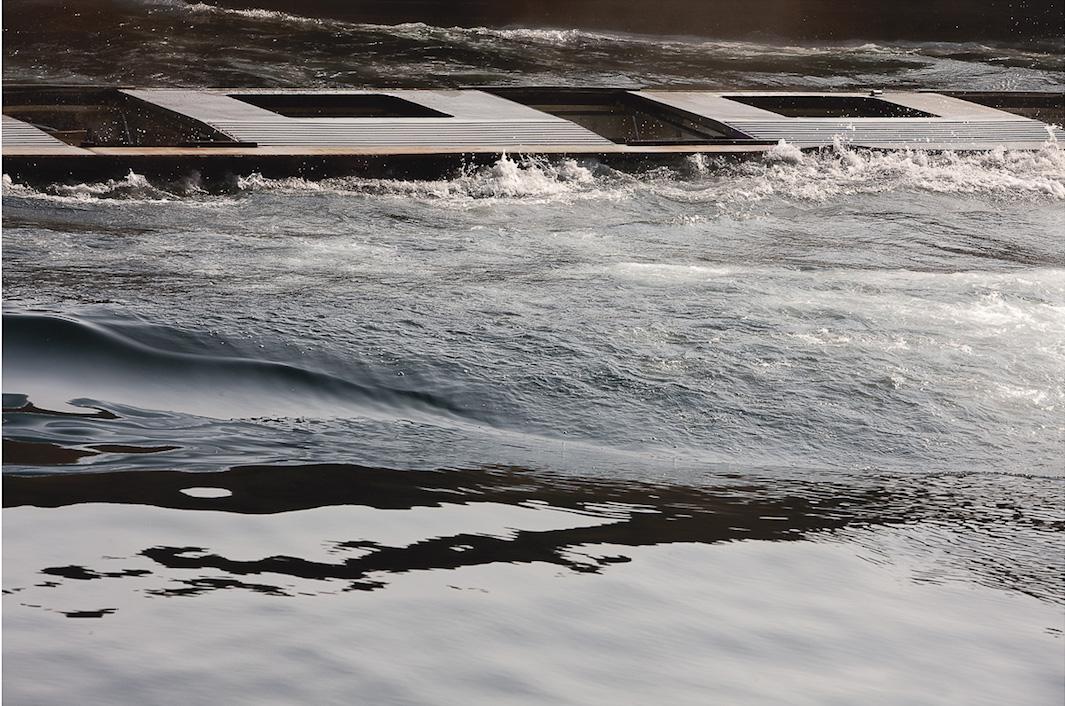 Between 2008 and 2010, Stephen Mallon followed the curious journey of some of those cars to the ocean floor in his surreal series, "Next Stop Atlantic." After being cleaned and stripped of their mechanics, the carriages were towed south down the East Coast by barge. Mallon met the cars off the coast of Maryland, Delaware, Virginia, and South Carolina, where they were picked up by a large forklift and dumped into the sea. 
Mallon cropped many of his shots close with the intention of disorienting viewers. As much as possible, he avoided including nearby boats carrying news crews and other observers in the frame, allowing water and metal to be the primary elements in the images. In some, the submersions looks serene, while in others, they have all the violence of a shipwreck. 
"I realized, looking back at the photographs, that I had a lot of the cars going parallel over the barge so I asked the barge operator if we could get more of splash. They flung it like a cigarette butt," he said.
Mallon's subway photographs are on long-term display at Brooklyn's Front Room Gallery. Other works will be included in the group exhibit, "Beyond Ruin Porn," at the gallery from Jan. 8 to Feb. 21. You can follow Mallon on Twitter, Facebook, and Instagram.