The vast, barren landscape surrounding the Altai Mountains in western Mongolia is unforgiving. In the winter, temperatures dip to negative 40 degrees. Only the toughest survive. This is where the world's 60 or so remaining burkitshi—Kazakh men who hunt on horseback with golden eagles—carry on a centuries-old tradition. 
Palani Mohan had longed to document the burkitshi since he was 17, when, as an apprentice photographer at the Sydney Morning Herald, he saw a photo of one in a British newspaper. More than two decades later, he decided to realize his dream and travel to Mongolia four times over the course of five years. His book, Hunting With Eagles: In The Realm of the Mongolian Kazakhs, which was published by Merrell Publishers in October, is a rare and invaluable record of a vanishing culture.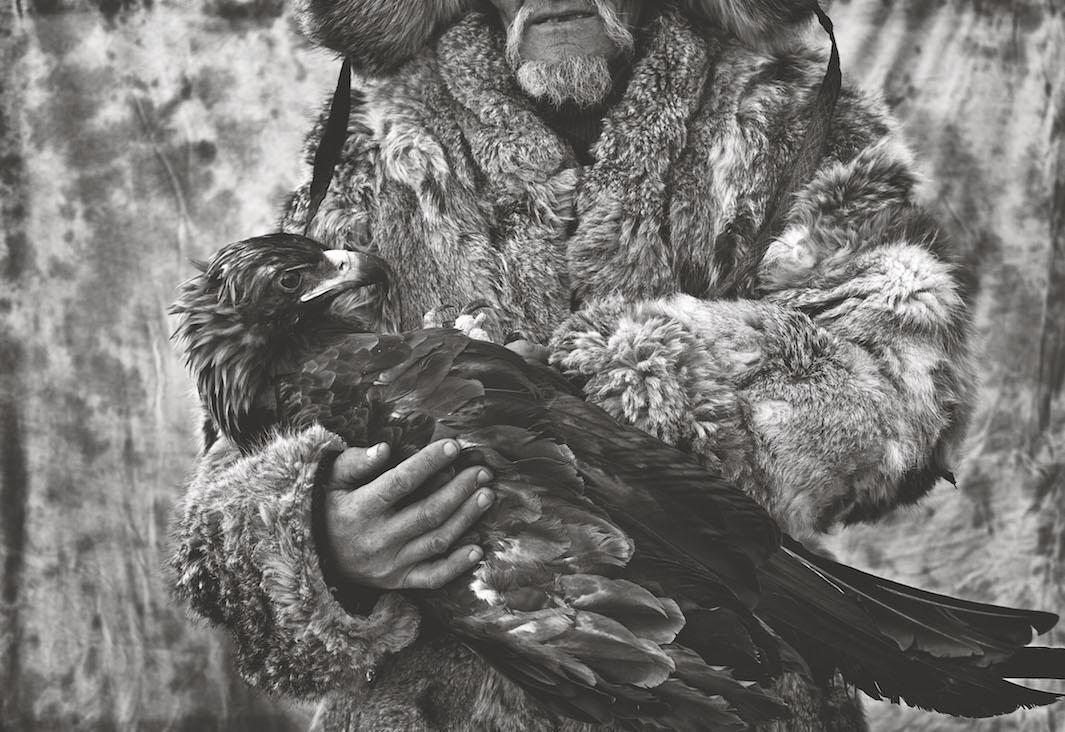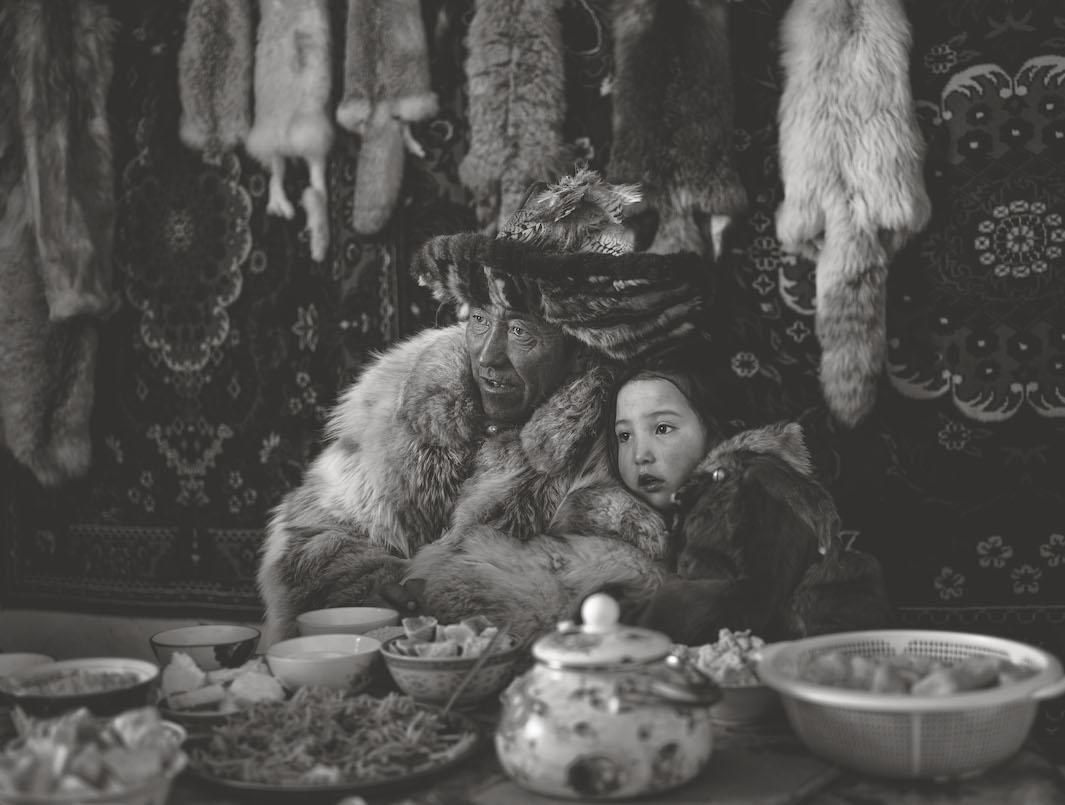 Mohan's initial interest in the eagle hunters was rooted in his curiosity about the relationship between the men and their birds. As he tracked down the hunters and spoke with them with the help of a translator, he learned more, including how burkitshi find 4-month-old female eaglets to take home and feed by hand until they are ready to hunt.* He also learned how, 10 or 15 years later, when the eagles are past their prime, the hunters let them back into the wild. 
"I've had more than 20 eagles in my life. Last year I released my last eagle back into the mountains. It was as if a member of my family had left. I think about what that eagle is doing; if she's safe, and whether she can find food and make a nest. Have her hunts been successful? Sometimes I dream about these things," a legendary hunter, Orazkhan Shuinshi, told Mohan.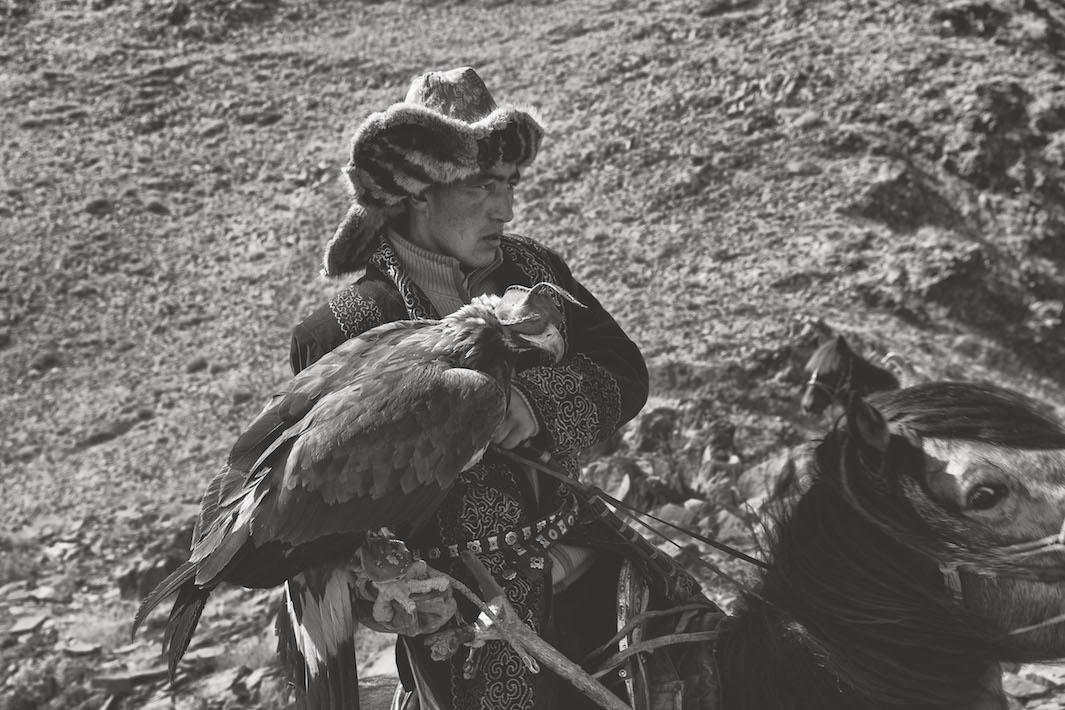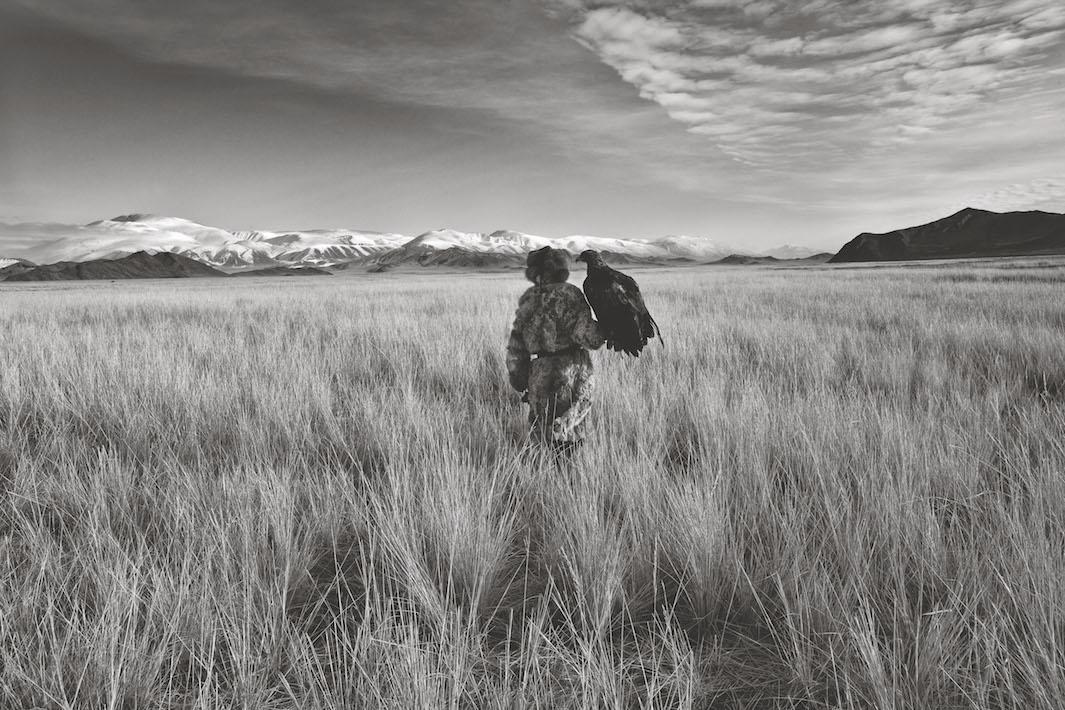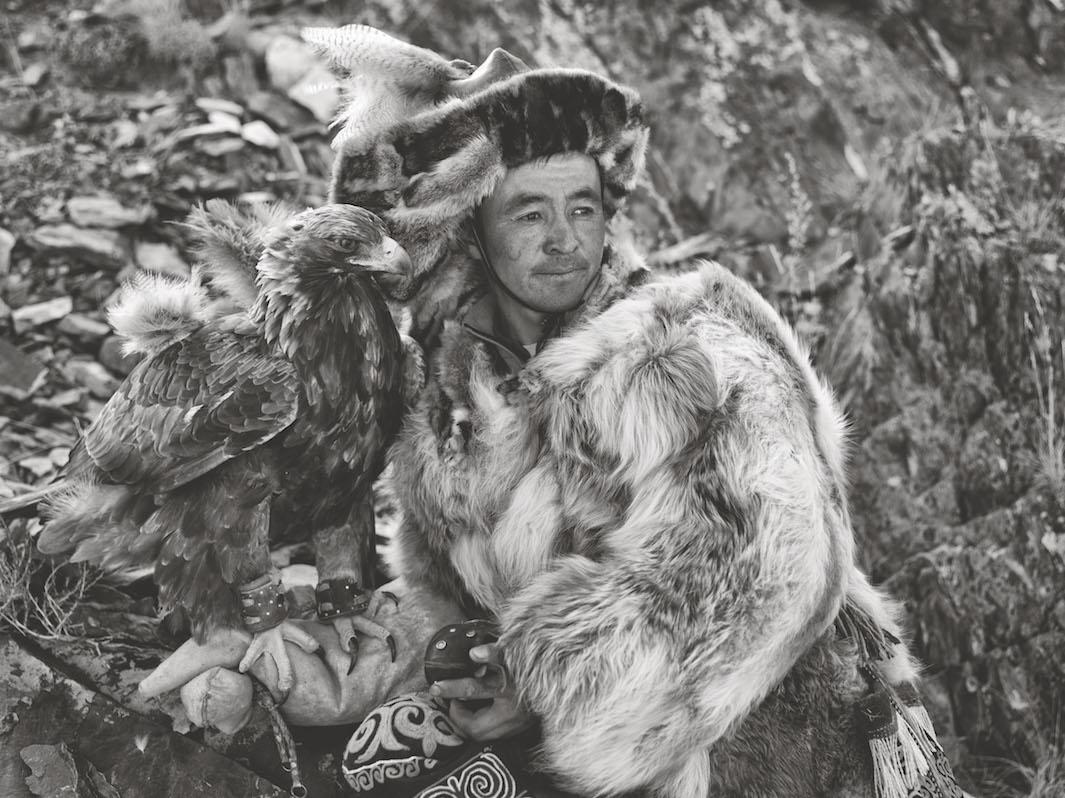 Time, Mohan knows, is running out to collect stories and images of the burkitshi. While many Mongolians keep eagles as pets, authentic burkitshi are a dying breed, and there are few, if any, children who'd trade an easier existence in a city for this tough traditional lifestyle. 
"It's dying out in front of our eyes, and that's one of the reasons why, when I hear Orazkhan saying things like that, I came back over and over again. Those words gave me the strength to finish this project, because it was important that someone documented not just one hunter but perhaps tried to document all of them before they disappear."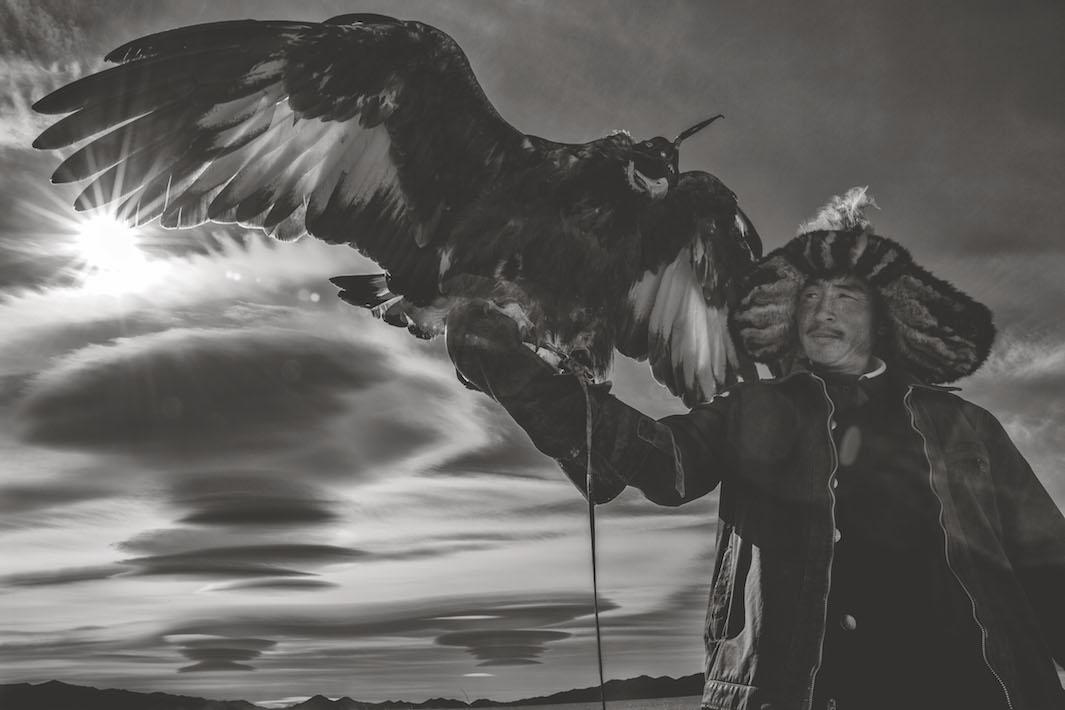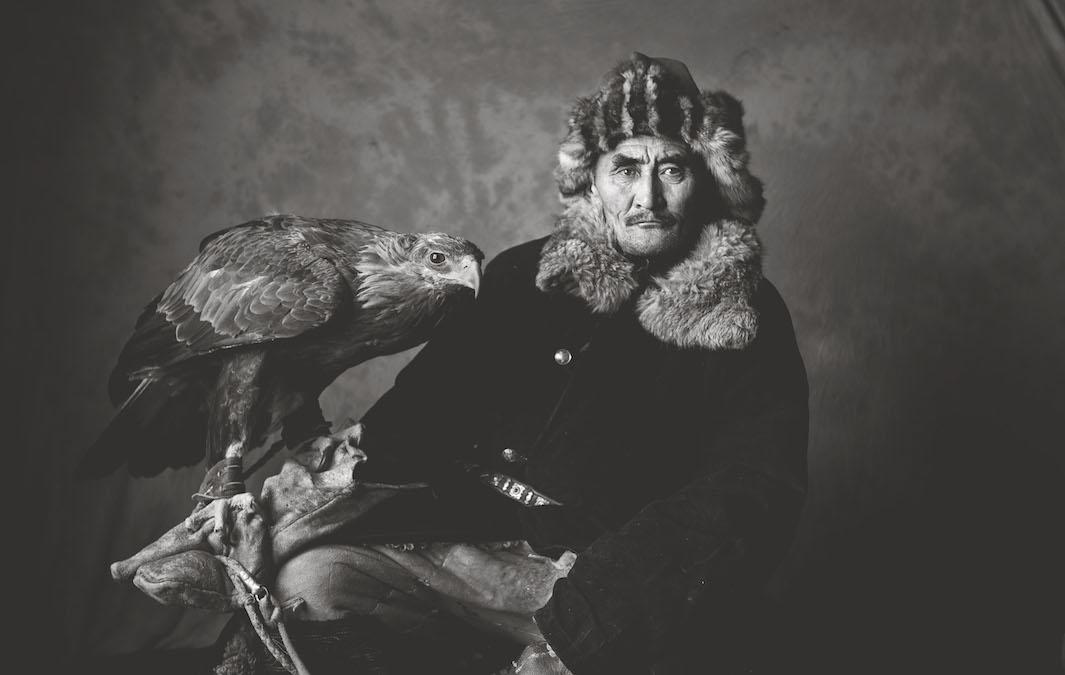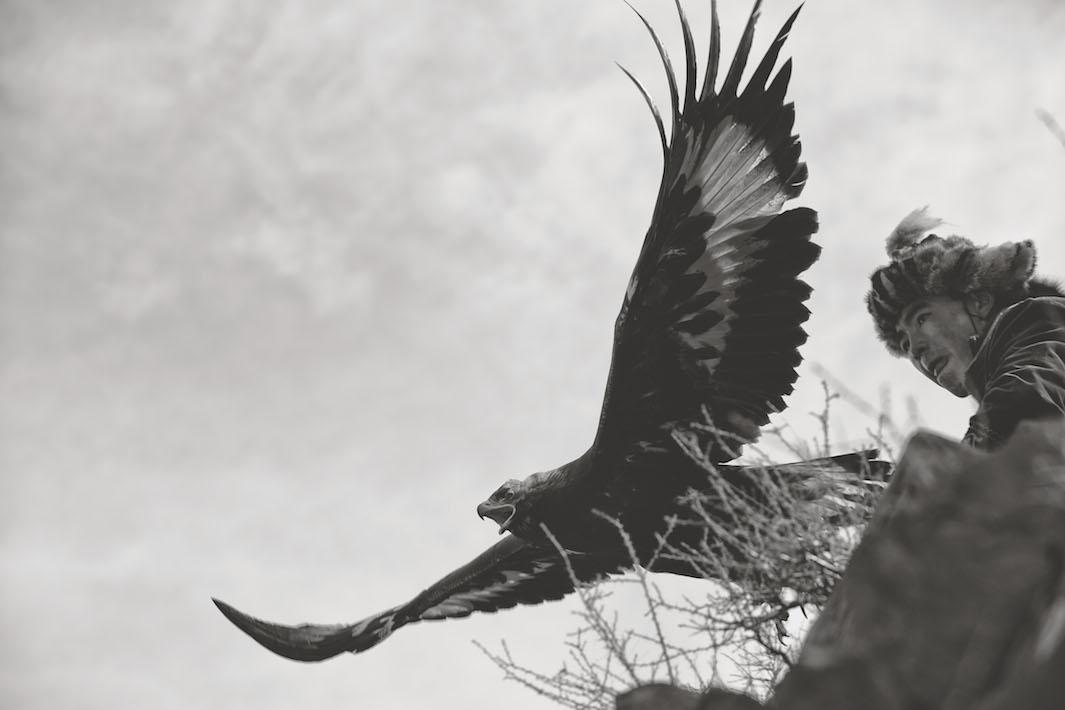 *Correction, Feb. 1, 2016: This post originally misstated that burkitshi find 4-year-old female eaglets to take home and feed by hand until they are ready to hunt. They find 4-month-old female eaglets.