There are a lot of estate sales in Dallas; just ask Norm Diamond, who started visiting them a few years ago. For him, they perfectly capture the cycle of life: You can find objects from a potty chair to a funeral receipt. When he goes, he brings along his camera and, provided the light is right, photographs some of the objects that call out to him. Others times, he purchases the objects and takes them home to his makeshift studio and photographs them there.
"I look for items that reveal something about the person who owned it," he said. "They also hopefully give some sort of comment about the life we live and the events that have shaped us as a country."
An average week finds Diamond at six to 10 estate sales. He sorts through thousands of items looking for ones to add to his ongoing series "What Is Left Behind." He said he prefers to spend around $10 or less for an object but will pay up to $30 if it's really special.
The first object that called out to him was a photograph of a nicely dressed man that was framed in his bedroom; it was on sale for $2.50. "It struck me how poignant it was; I was really attracted by that, and I kept going," he said. Other items that stick out include a wedding dress that was hanging next to a photograph of the woman wearing it; in the next room her wedding night negligee was hung in the bathroom. He's found science projects about plants dated from 1939 that were still in pristine condition and negatives of a family who had lost a young woman and a baby in an automobile accident.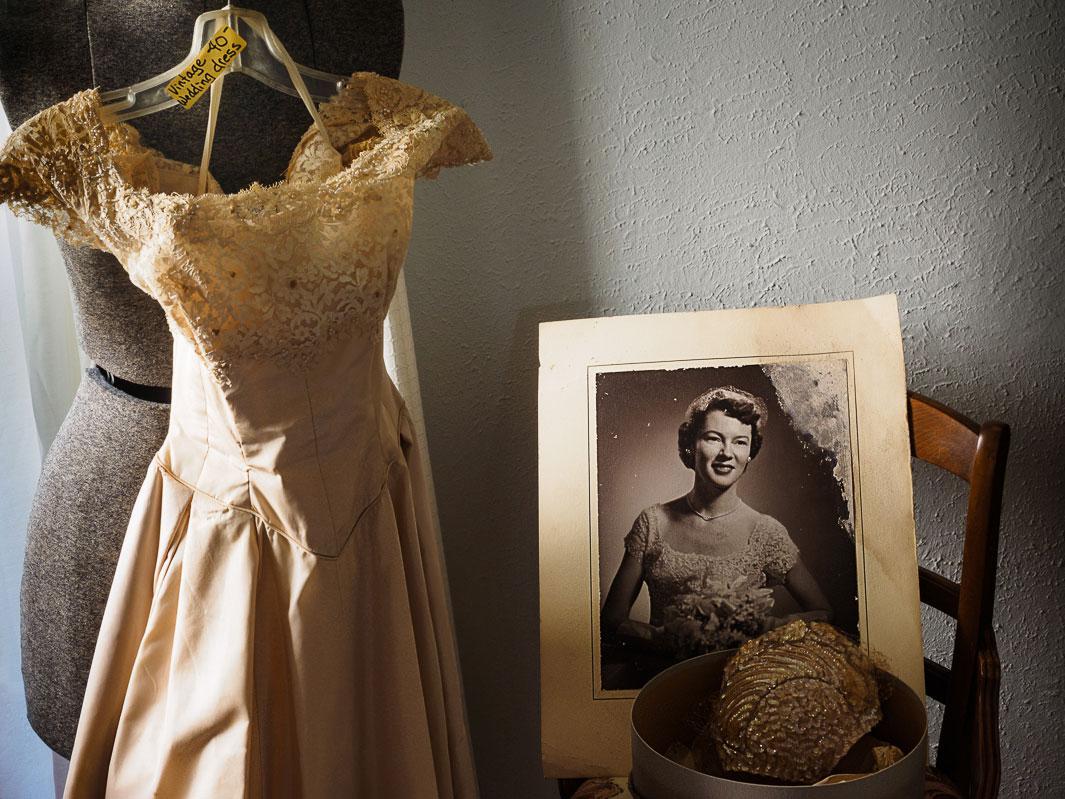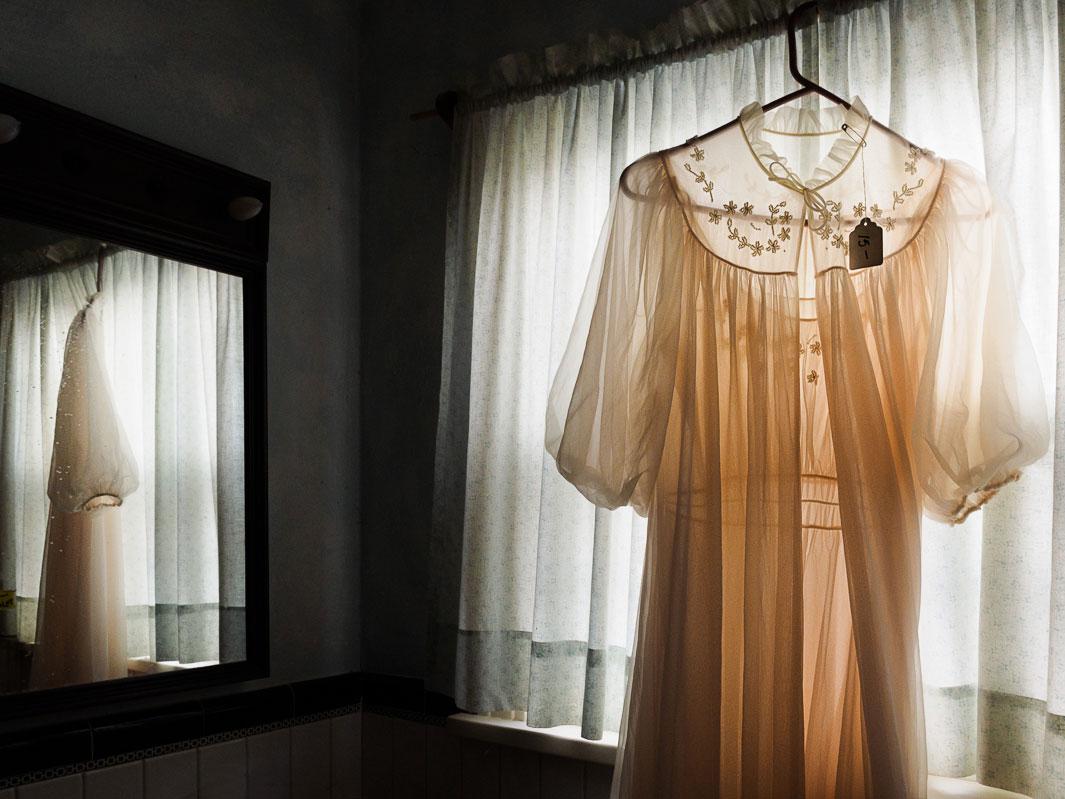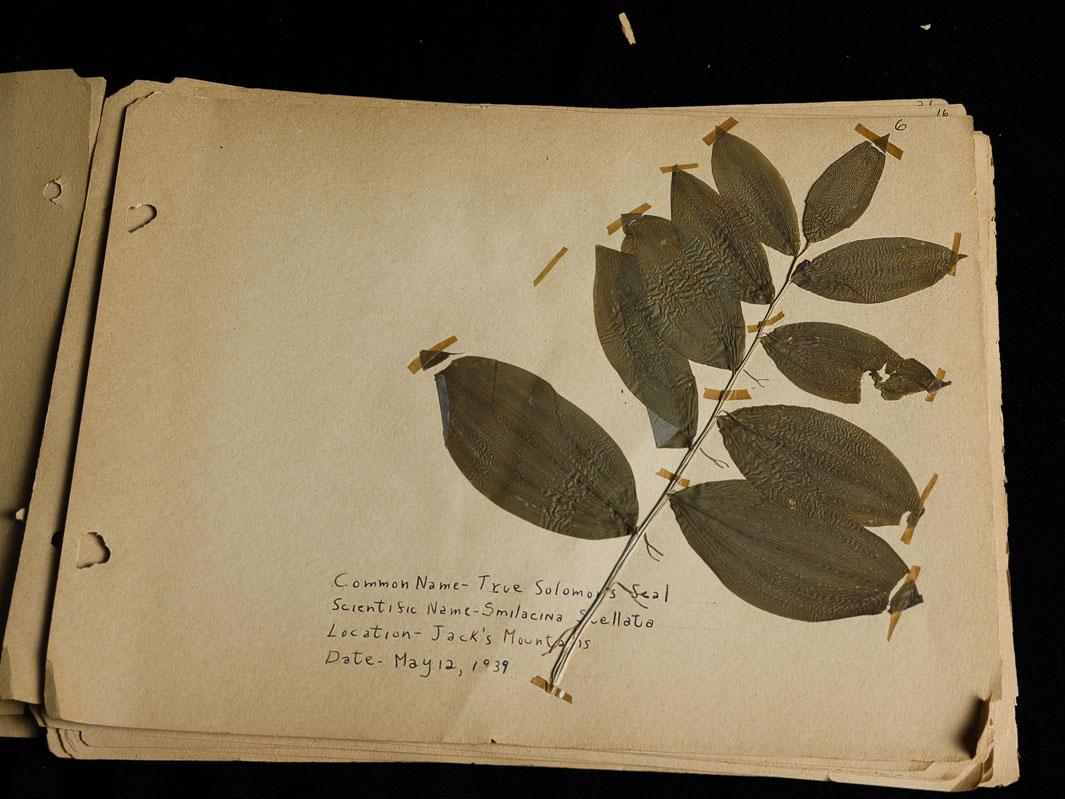 Before he began documenting the estate sales, Diamond worked as an interventional radiologist and said for many years he came in contact with very sick people; it may have been a catalyst for his photography.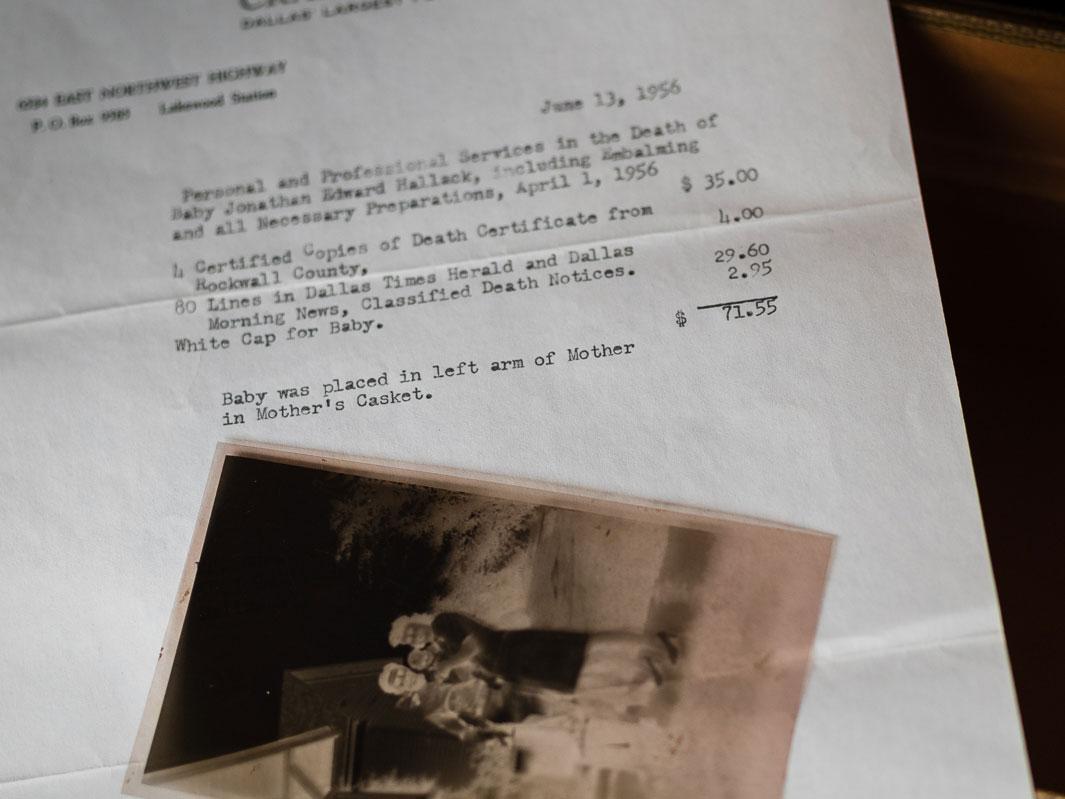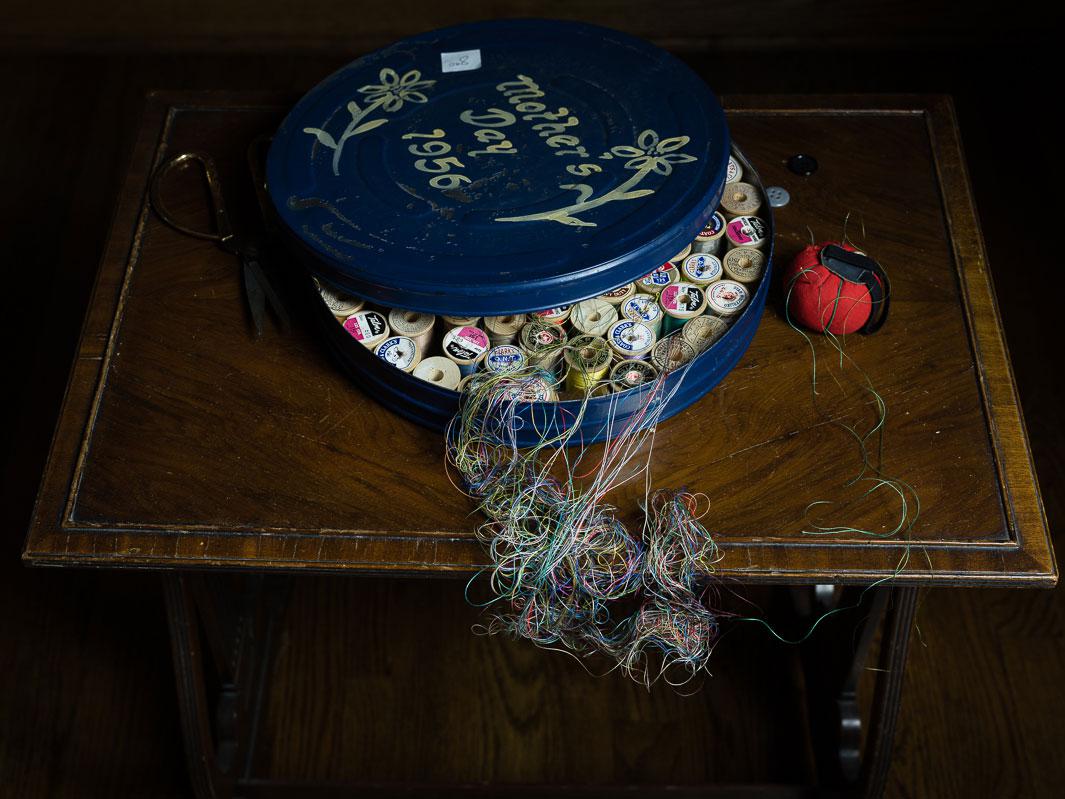 "I didn't realize it until I had retired, but I think when you deal with people who are sick and dying all the time, your outlook on life is different than people who aren't subjected to that. You don't tend to be a glass-is-half-full person; you see some of the poignancy of life and some of the sad, tragic things that occur and that maybe part of where I'm coming from."
Immediately after retiring, Diamond grabbed his camera and began attending workshops and portfolio reviews where he met Jay Maisel, Alexa Dilworth, and Karen Davis. But it was a workshop with Cig Harvey in San Francisco that really made an impact on Diamond's career.
"Her goal is to connect your insides to what you shoot," he said. "It seems so basic and elementary, but I think not everybody does that and it was a total change for me … she helped me find my voice."
Daylight plans to publish the series as a book in 2017.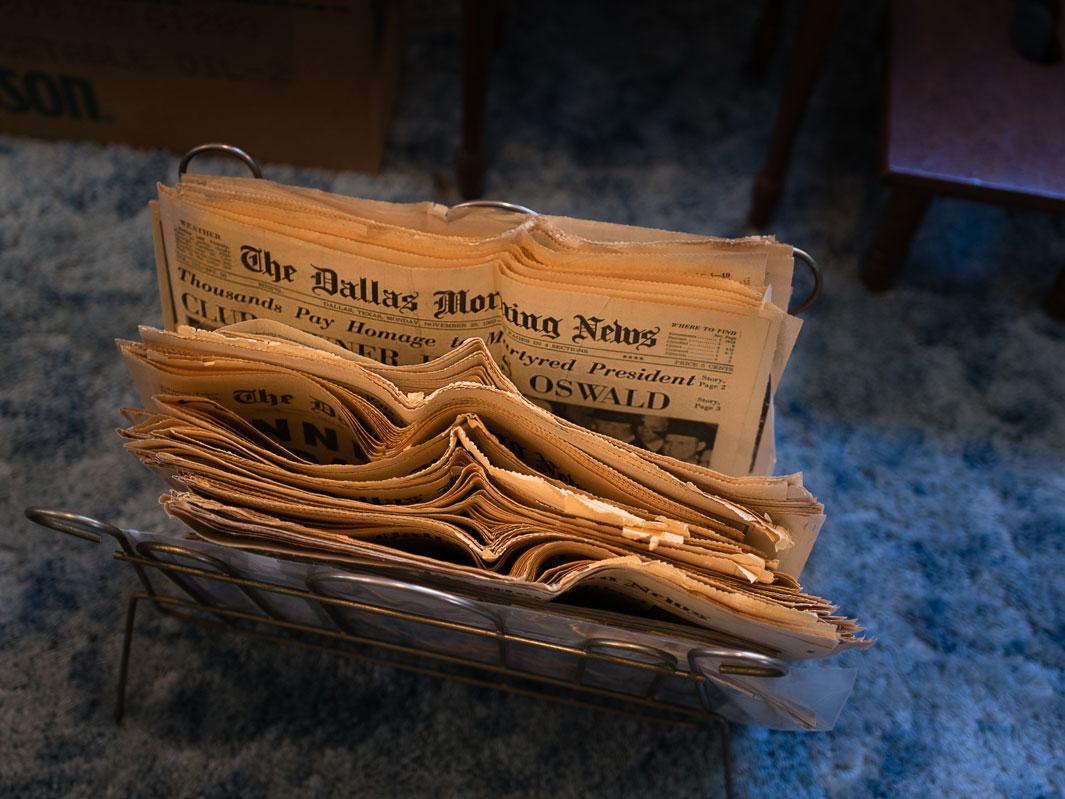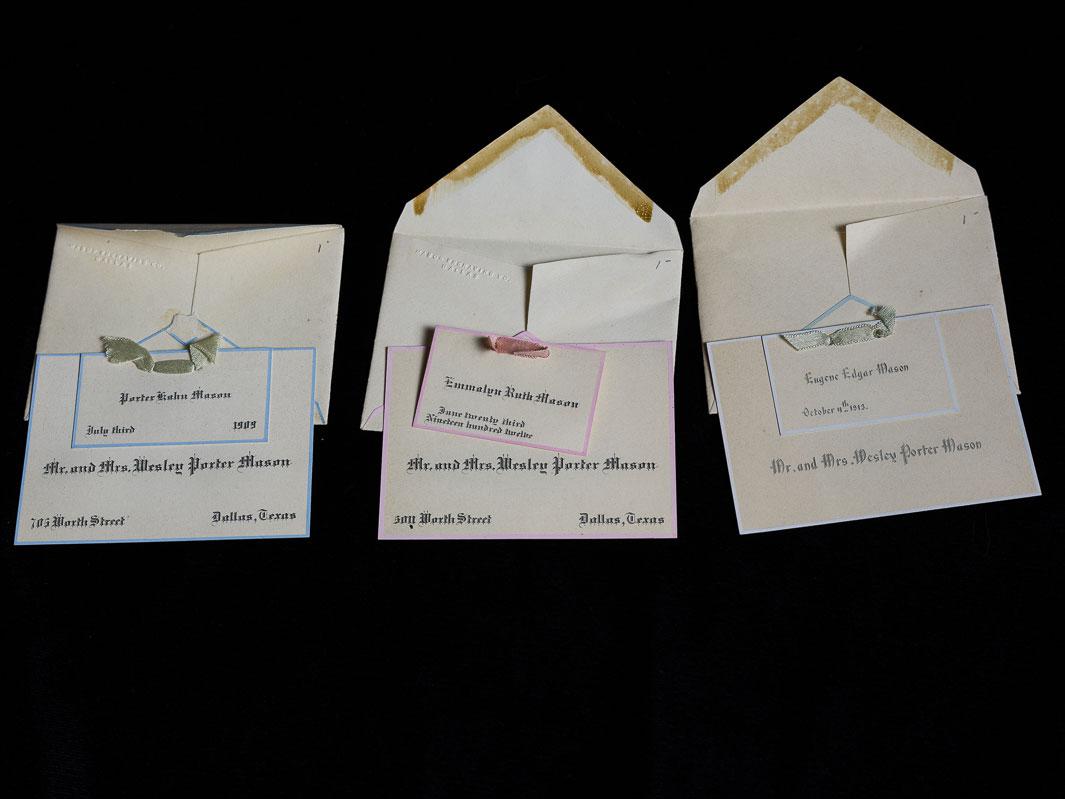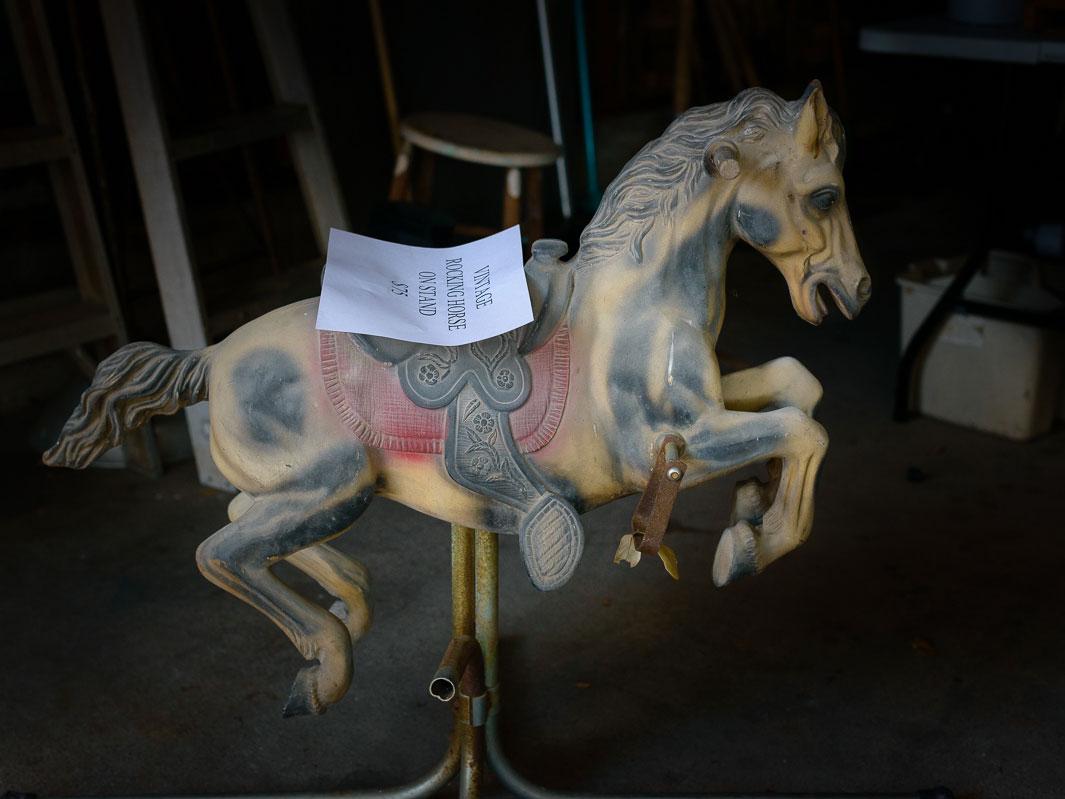 Follow Diamond on Instagram.