Martha Cooper and Henry Chalfant found their niche as graffiti photographers by accident. Cooper was a staff photographer for the Daily News in New York when she met a young man creating some graffiti. (The artists are often referred to as writers.) "He showed me how he was designing his name to put on a wall, and I understood there was a culture behind it," she said. Their classic book Subway Art, first published in 1984, will be released for the third time this month by Thames & Hudson.
Chalfant, a sculptor, noticed the graffiti on the trains in New York and began photographing them. Since Cooper was interested in capturing the graffiti within the environment of the trains and New York City and Chalfant was creating images that tightly focused on the art, the duo's work paired well when seen together.
As photographers, Cooper and Chalfant had a strong bargaining tool that allowed them to quickly gain the trust of the writers: photographs. Many of the artists and writers used images to record their art. Cooper said for the most part they were using cheap cameras, and because they weren't trained photographers, the images weren't very good.
"I came along and could get them better shots," she said. "A lot of them wouldn't paint on a train unless they could get a picture of it. It was proof."



Because they knew they would be given photographs of their work, the writers would leave messages on Cooper's and Chalfant's answering machines letting them know when to head out to shoot and on which side of the train they could find the art.
"We had a morning and afternoon side because you didn't want a backlit train," Cooper said. "A number of the cars we photographed weren't lucky accidents."
As for the continued interest in the book, Chalfant said part of it does lie in the hunger many people have to see the often-romanticized but crime-ridden days of New York in the 1970s and '80s.
"I don't know if it's nostalgia, but people like to see the beginnings of things, and it does go beyond just the art, beyond the graffiti," he said. "It's interesting to see how New York looked at the time. I love photographs of that era just for that, they show a completely different, no-longer-happening time … now it's a big market thing, the fashion and style is something you go to a store to buy, and back then you had creative people improvising and piecing together with what they had, and I think that's really cool."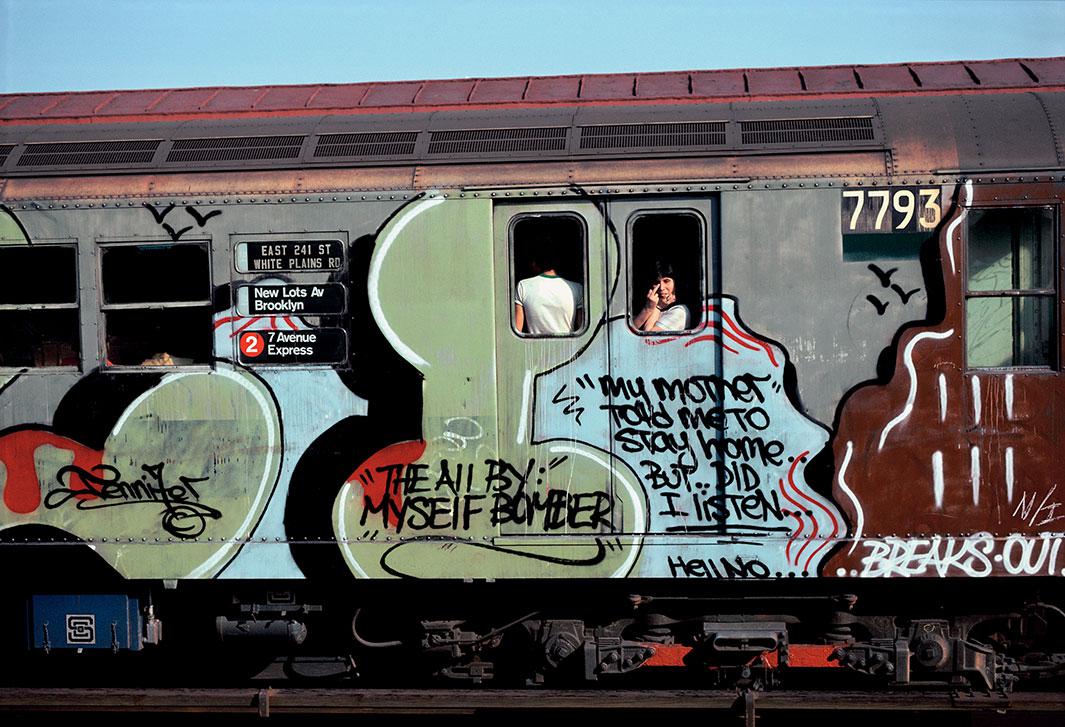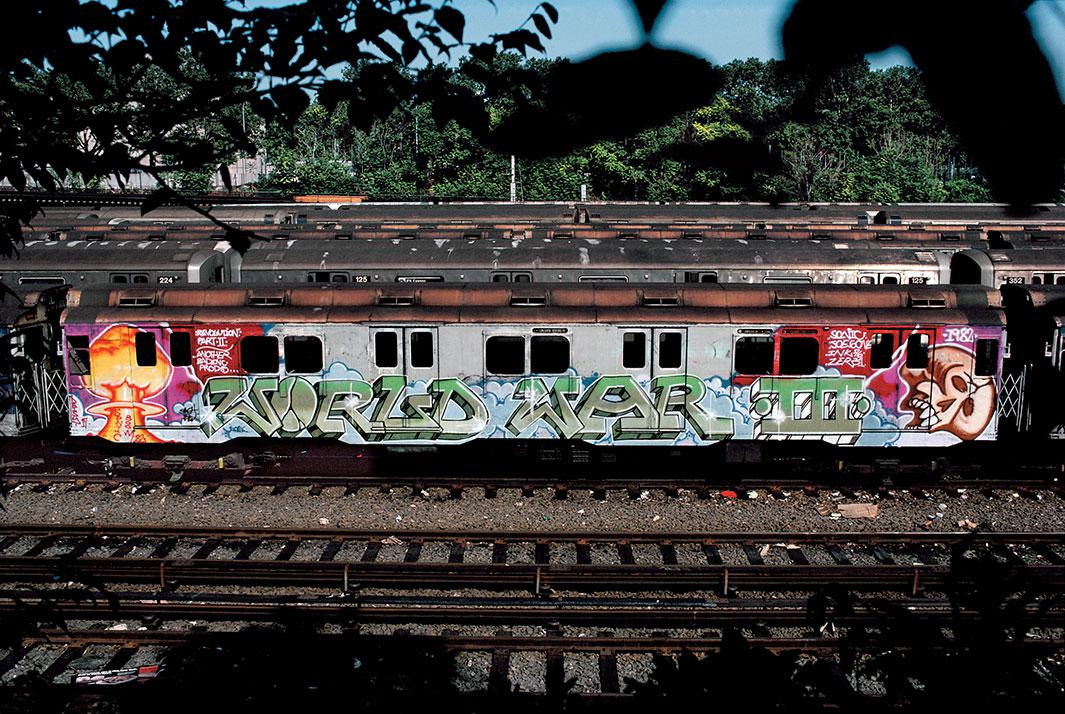 The book is legendary in the world of graffiti and street art. The hunger for the initial publication made for some interesting records in the publishing world.
"I'm very proud of the fact that it was the most stolen book, certainly in England and probably everywhere else," Chalfant said. "There was a London Times article back in the late '80s that said Spray Can Art [Chalfant's 1987 book about graffiti in New York] was the second-most stolen book after Subway Art, so we have first and second place."