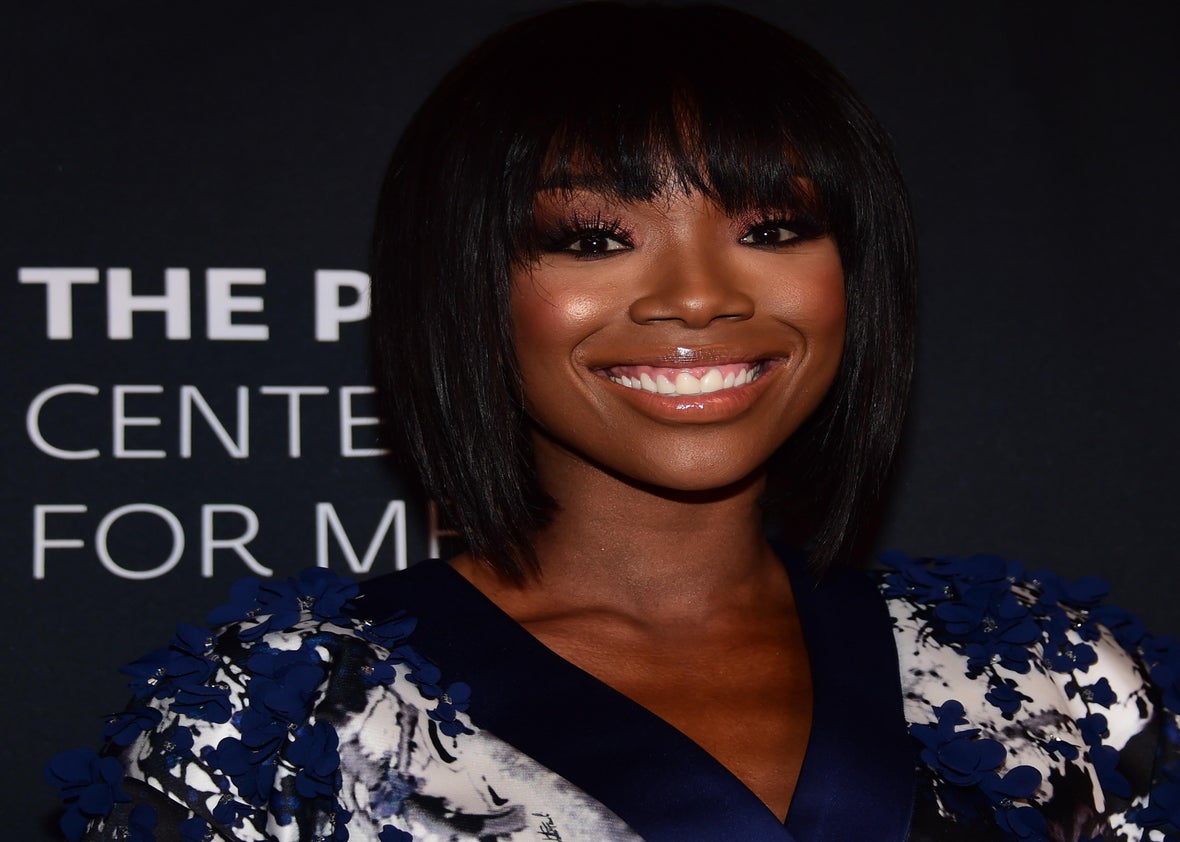 2016 is shaping up to be a great year for Brandy. The singer will reportedly release a new album this year, and Tuesday marked the premiere of her new BET sitcom, Zoe Ever After. To top it off, on Tuesday Brandy also shared a new song, "Beggin & Pleadin"—and it does not disappoint.
Brandy's powerful voice is at its best in "Beggin & Pleadin," which bubbles with bluesy emotion and syncopated tension. As Brandy belts, "Told you, walk out that door, you can keep your last name," it's hard not to wonder if the song was inspired by her broken engagement to Ryan Press, called off in 2014 (although their split was reportedly amicable).
Brandy might have receded from the pop culture spotlight since the 1990s, when she starred in Moesha and recorded a hit duet with Monica, "The Boy Is Mine," but in the past few years she's been pretty busy. In 2012, she began a recurring role in the BET comedy-drama The Game and released her sixth album, Two Eleven. Last year she made her Broadway debut as Roxie Hart in Chicago, and told EW she was working on her seventh studio album. This new song is her first release since she covered Coldplay's "Magic" in 2014.
---