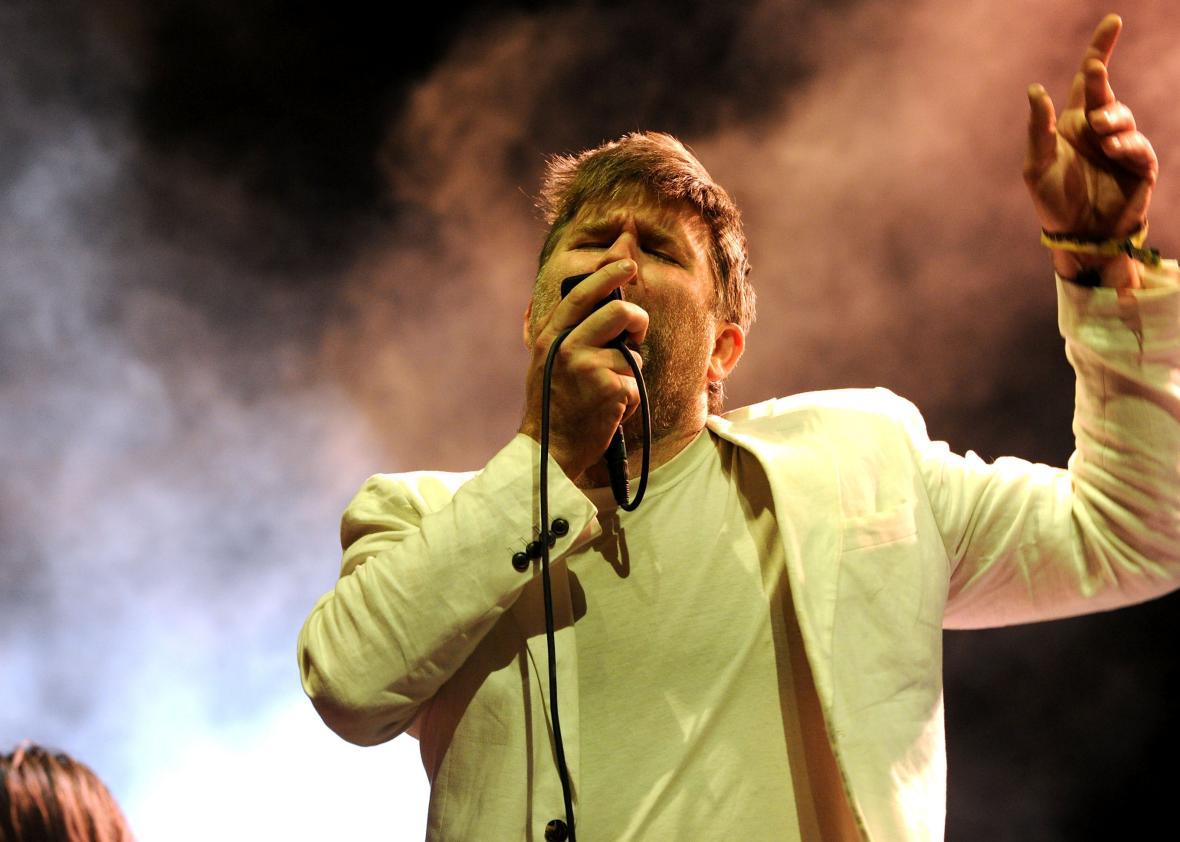 When I first heard that LCD Soundsystem was getting back together to headline this year's Coachella music festival, I was among the many fans who felt conflicted, even a little disappointed. To begin with, there was the issue that multiple reps from the band's label, DFA, had vehemently denied reports of the reunion, damaging the credibility of journalists from Consequence of Sound and Billboard who had broken and confirmed the story. ("Hey idiots, LCD Soundsystem isn't reuniting," label manager Kris Petersen wrote on Twitter, telling Vulture, "Can we all just move on with our fucking lives?") After the reunion show was announced, proving the reports had been right all along, the charade seemed like a sad instance of lying in order to try to keep a poorly kept secret—like James Murphy had been pulling a JJ Abrams.

The other issue was that the announcement seemed to cheapen the legacy of the band's farewell shows, a finale that seemed special because it was, well, final. The band had made a pretty big deal out of this, going so far as to ask fans to dress in black because it was "a funeral." Any LCD fan worth his skinny black tie could think back on it and think, "I was there." In the years that followed, the band never backed off on this, releasing the show first as a concert film that premiered at Sundance, then as a DVD, and then in 2014 as an official live album called The Long Goodbye. Whether you really were there or just heard it later, the point of the show was that it was "the last time," and that line meant more than ever because this time it was actually true. (In fact, it got one of the biggest cheers of the night.)

All of this wasn't incidental to the band's appeal. As critic Jody Rosen wrote in Slate in 2011, James Murphy's best songs (the aforementioned tracks "Losing My Edge" and "All My Friends," the NYC requiem "New York, I Love You But You're Bringing Me Down," and "Someone Great," which is about an actual death) had always been elegies. In addition, I'm willing to wager that a significant part of Murphy's appeal to his fans—most of whom were much younger and didn't sport the greying beard that he did—was the promise that they could age gracefully, and might even achieve the impossible, remaining hip. So it made sense—was in fact in keeping with the ethos of the whole band—when LCD vowed to be the rare pop act that quit while it was on top.

All of that seemed like it could be undone with the announcement of the Coachella show. After all, they were headlining beside Guns N' Roses, a band that (as great as it had once been) aged not just ungracefully but bizarrely.

But this afternoon Murphy announced a twist. The band is not just planning "some reunion tour," which would, as Murphy suggests, be against what LCD Soundsystem represents. It's a full-blown tour in support of a new album, one for which Murphy claims he has had more song ideas than he's ever had in his life. It's worth reading Murphy's note in full, not least because he's a pretty thoughtful, funny writer:
As Stereogum points out, Murphy also appears to be responding to commenters using LCD Soundsystem's Facebook account. Regarding Kris Petersen's denials about the reunion, the account says, "i left kris hanging. he had no idea."

All around, it's a remarkably satisfying explanation, even if some fans never needed it. And while part of me will remain sad that my memories of dressing up for that "final" show will never be quite the same, I'll gladly trade all that for a new LCD album. We've all grown up a little since then, and once again, I have faith that James Murphy is aging gracefully.
---