At first glance, the people in Kyle Cassidy's portraits couldn't look more dissimilar from one another. They're different ages, races, and genders, and they come from all across the United States. But they all have one thing in common: guns.
In 2004, Cassidy started wondering why people purchase firearms. To investigate, he bought a gun and started hanging out at a gun store in Philadelphia, where he lives. Over the next three years, he took three cross-country trips, photographing gun owners in their homes along the way. He also asked them a simple question—"Why do you own a gun?"—and recorded their answers. 
"I realized that there's not one gun culture. I met several gun cultures," he said.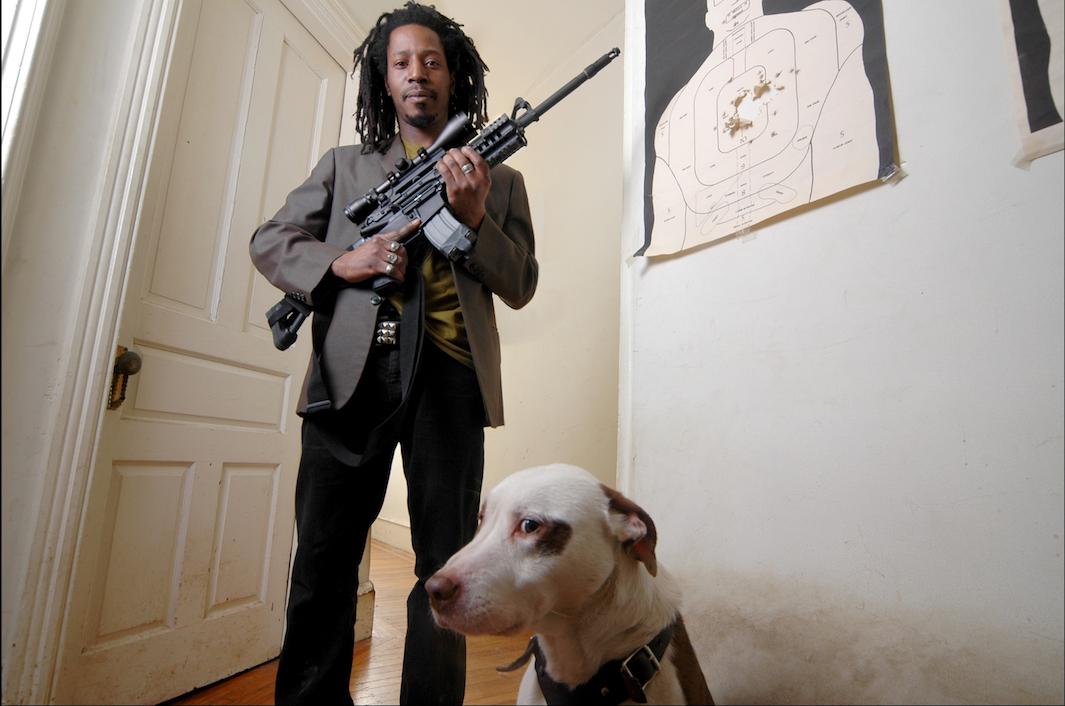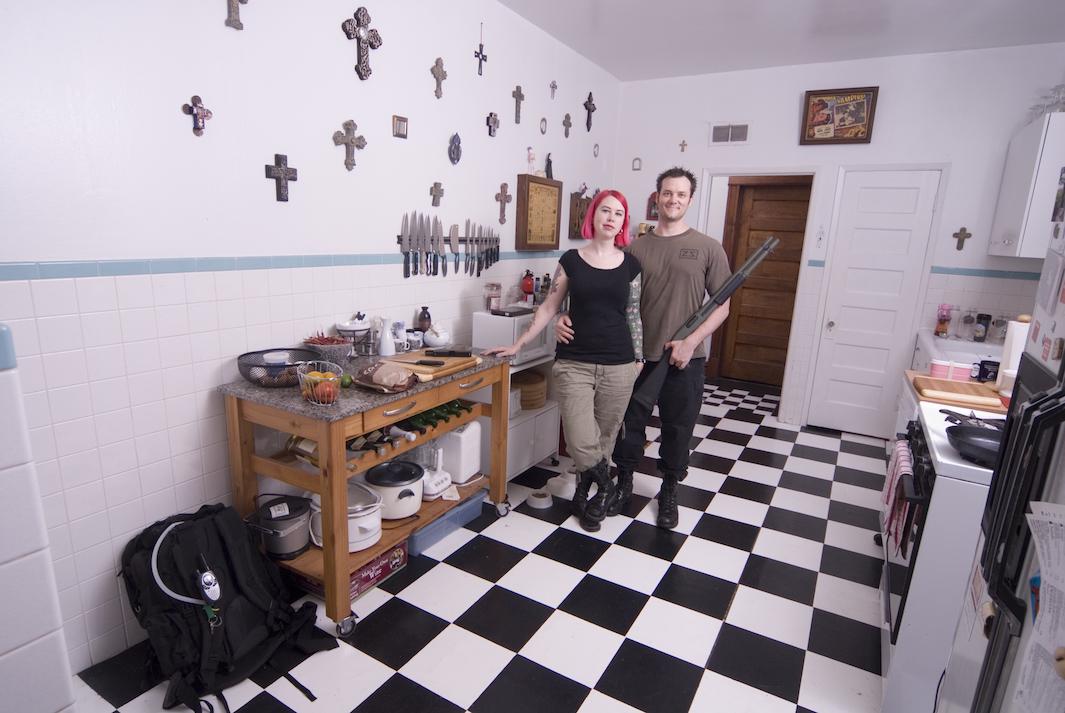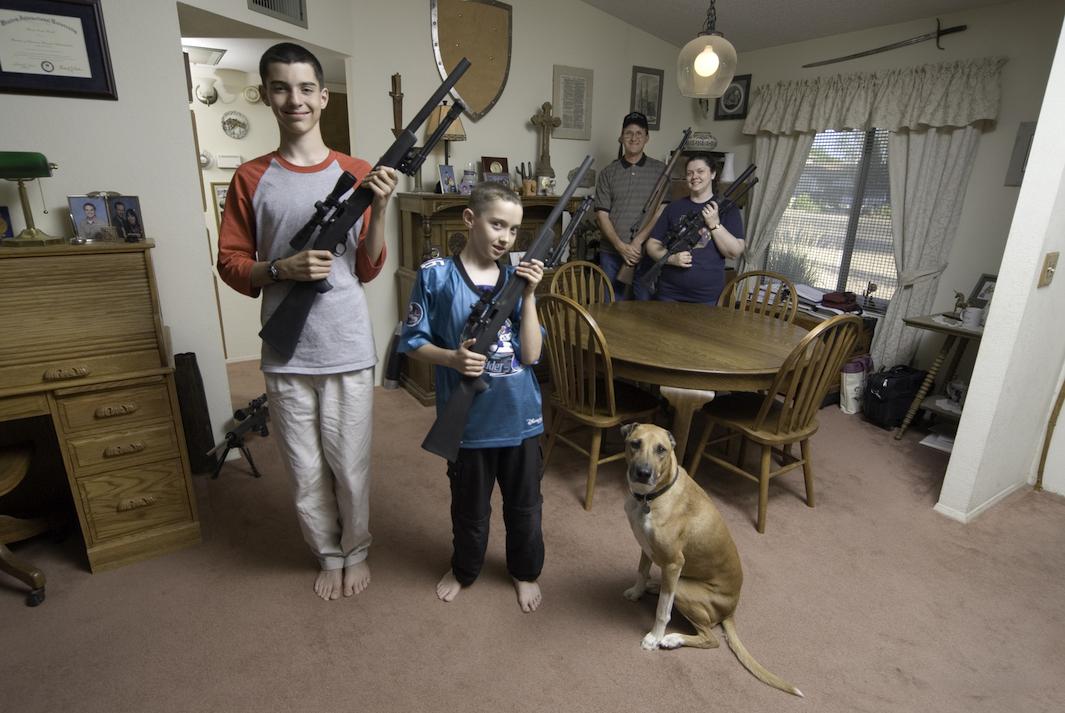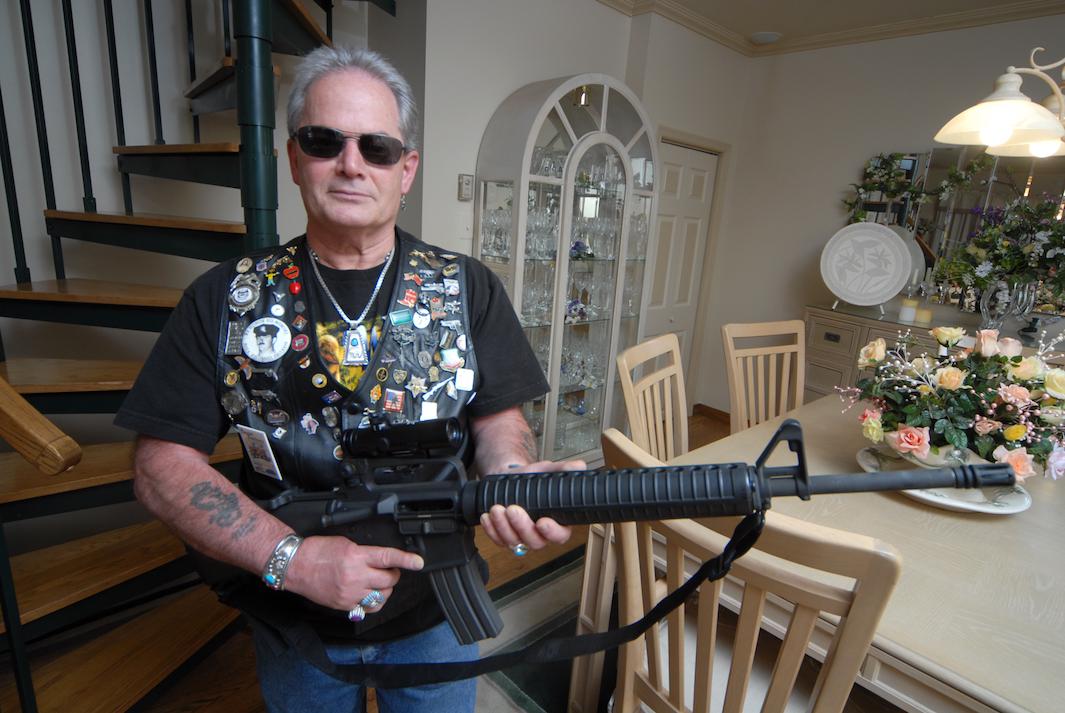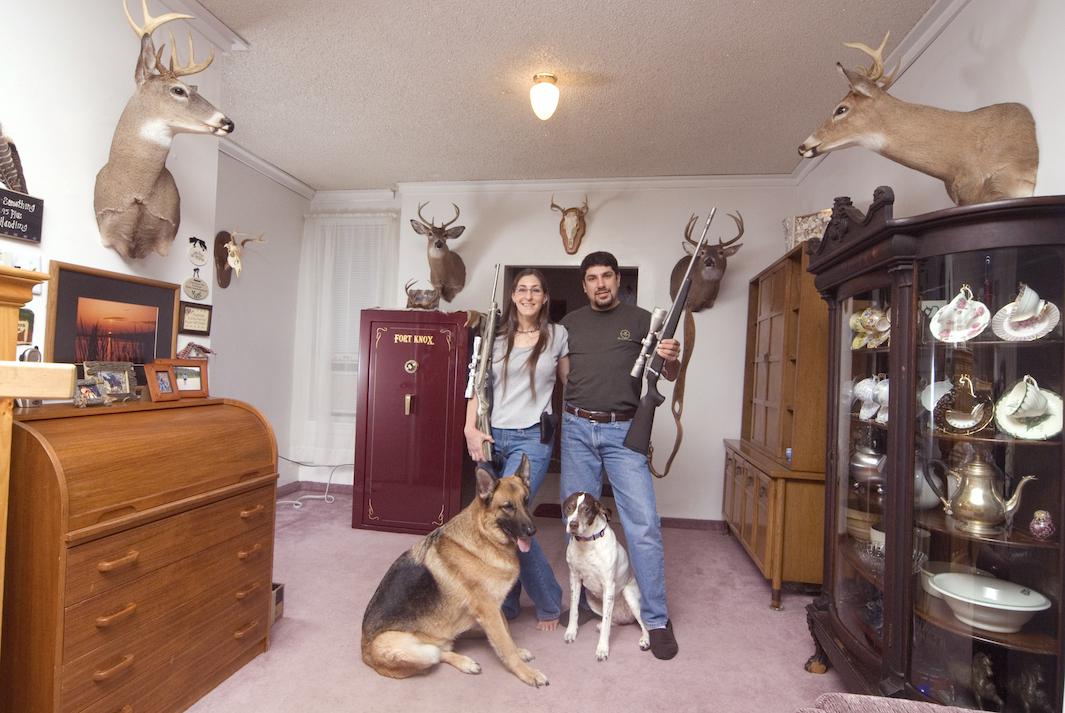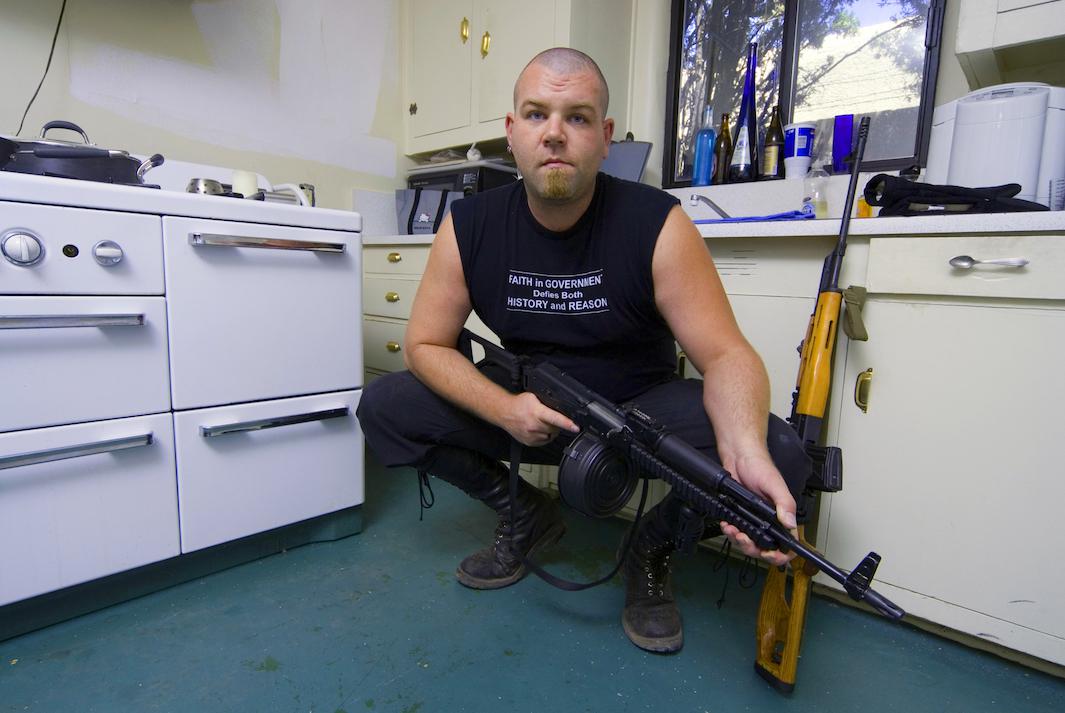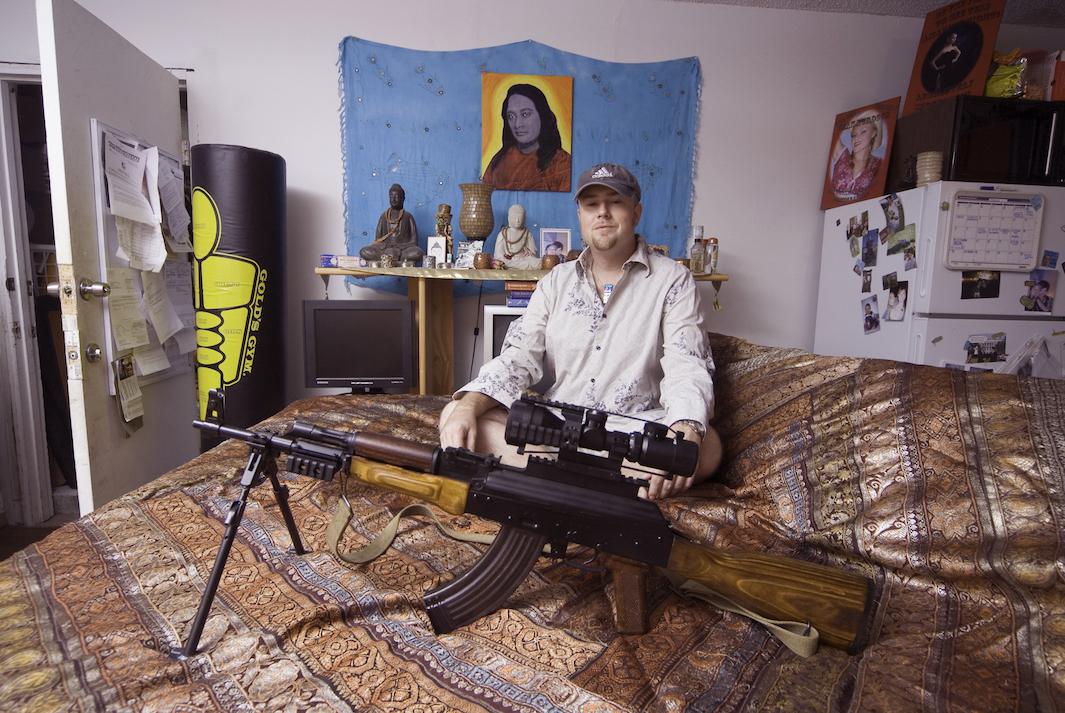 As with the other groups he's photographed—librarians and NASA scientists, for example—Cassidy took care to capture a sense of diversity among gun owners. In Armed America: Portraits of Gun Owners in Their Homes, which Krause Publications published in 2007, there are gun collectors, hunters, Second Amendment hardliners, shooting range hobbyists, and those who own a single gun for personal protection.
"Some people are more invested in it than others. This is true of absolutely everything. Some people are very proud of their car, and other people have a car that they drive to work," he said. 
Like the other items in their homes, Cassidy found, people's guns were, in part, expressions of themselves. And while gun ownership was then, and is still today, a highly political matter, Cassidy's photographs serve as impressions of people, not illustrations of ideology.
"I wanted to give people a chance to tell their own stories."