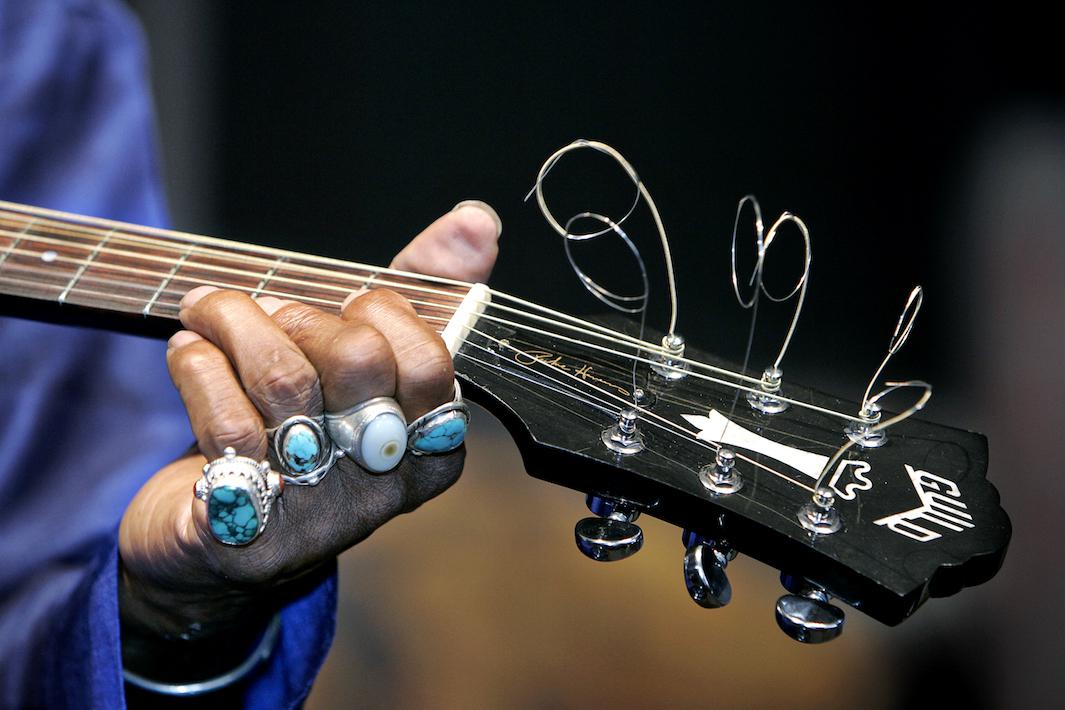 Every photographer who shoots musicians occasionally shoots the musicians' hands. But few have considered them as extensively as Joseph A. Rosen.
In Blues Hands, which Schiffer Publishing released in October, Rosen uses photographs of hands as a window to the blues, a musical genre he's loved since he was a teenager. During college, Rosen started photographing blues musicians, as any fan would, and would make prints to get signed. Three decades later, his freelance career had left him with an impressive archive.
"While I was editing one day a photo of Jimmy McCracklin's bejeweled hand and another of the hand, bass guitar, and cigarette of Cliff Belcher, both 'jumped out' at me. I knew then that I had a theme and a thread that I would follow. Hands tell a story," he said via email.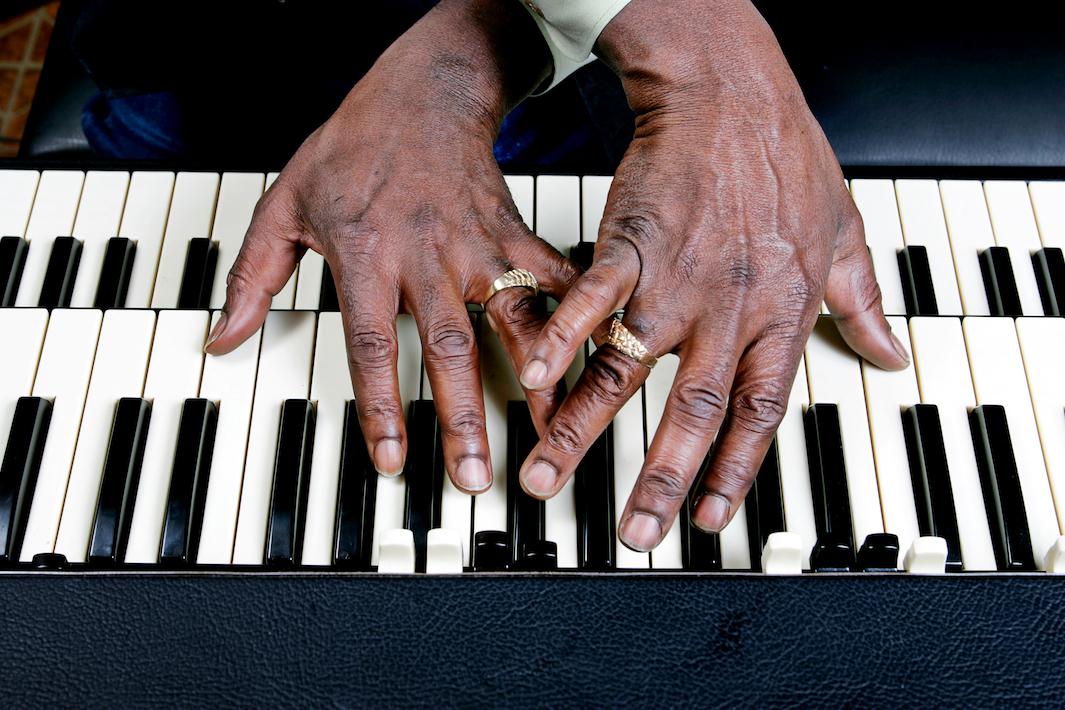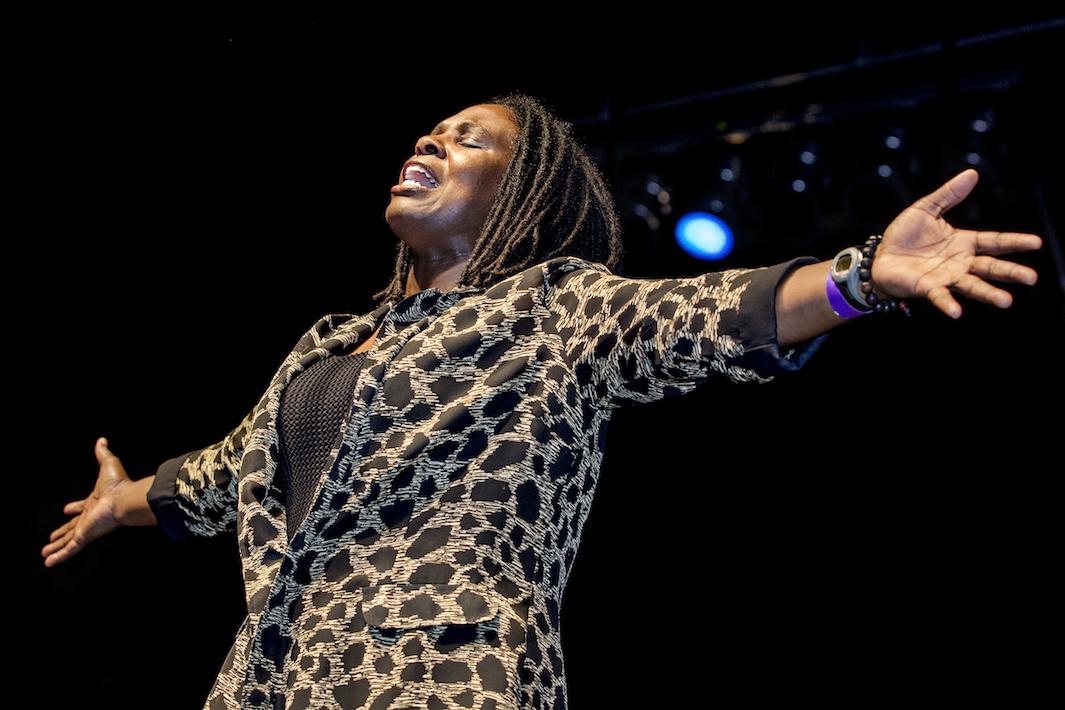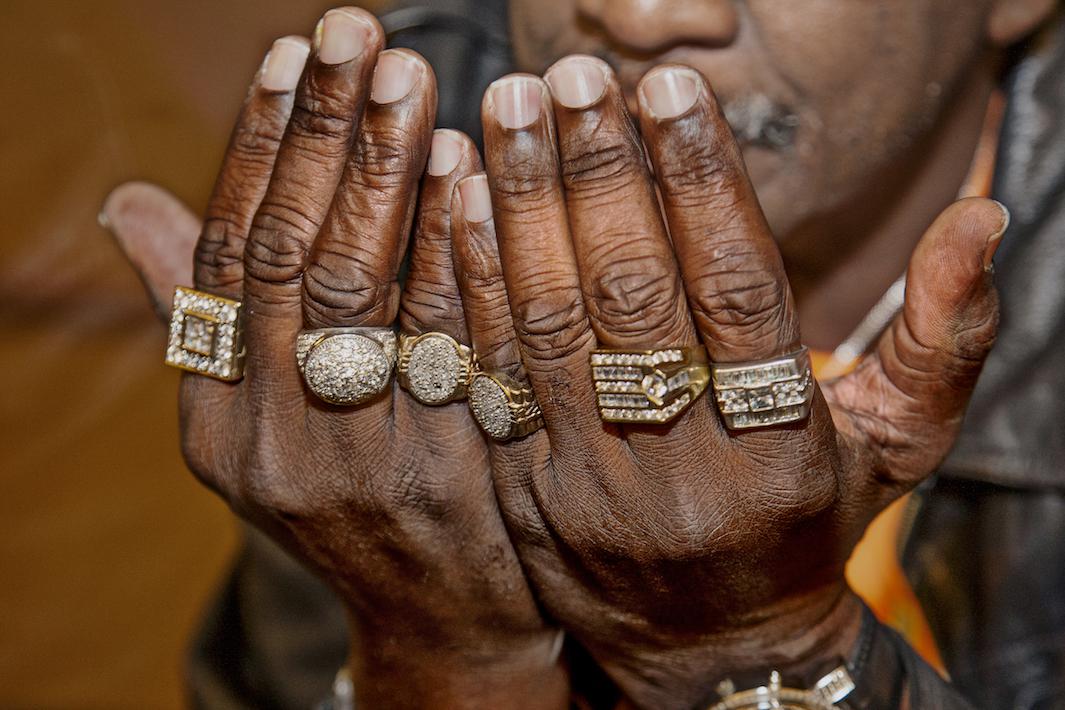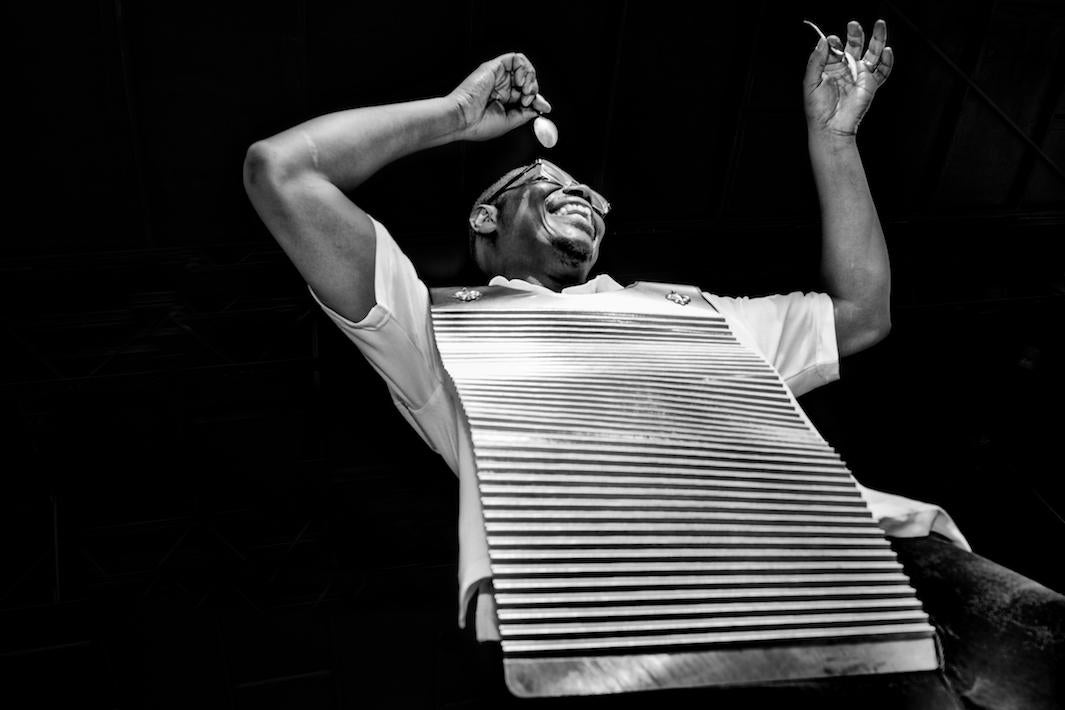 The photographs in the book are close crops of fingers on fretboards and keys as well as wider shots whose focus, nonetheless, is hands. The earliest, of ragtime pianist and composer Eubie Blake, was taken in 1982, and the most recent, of the Blind Boys of Alabama, was taken in 2014. Rosen has traveled the world making these photos, including as far as Iraq and Kuwait, when he documented the 2008 Bluzapalooza tour. 
Bedecked with rings or creased with age, hands are indeed an expressive canvas for a musician's personality and experience. That may be best exemplified by Rosen's photo of the weathered hand of the Delta blues singer and guitarist David "Honeyboy" Edwards. Born in 1915, he was known as the "Last of the Great Mississippi Delta Bluesmen" and was still performing a few months before he died in 2011. 
"He was [nearly] 96 when I took this photo and still sharp as a tack, remembering details from a portrait session ten years earlier and catching up on mutual friends. Six months later he passed away. This hand IS history."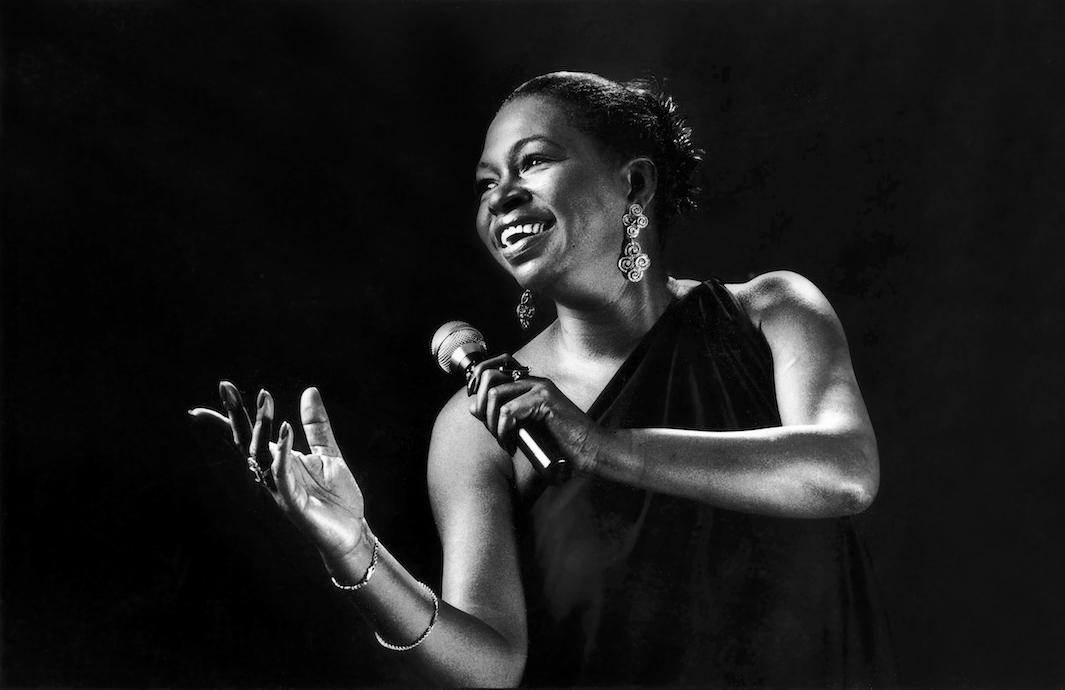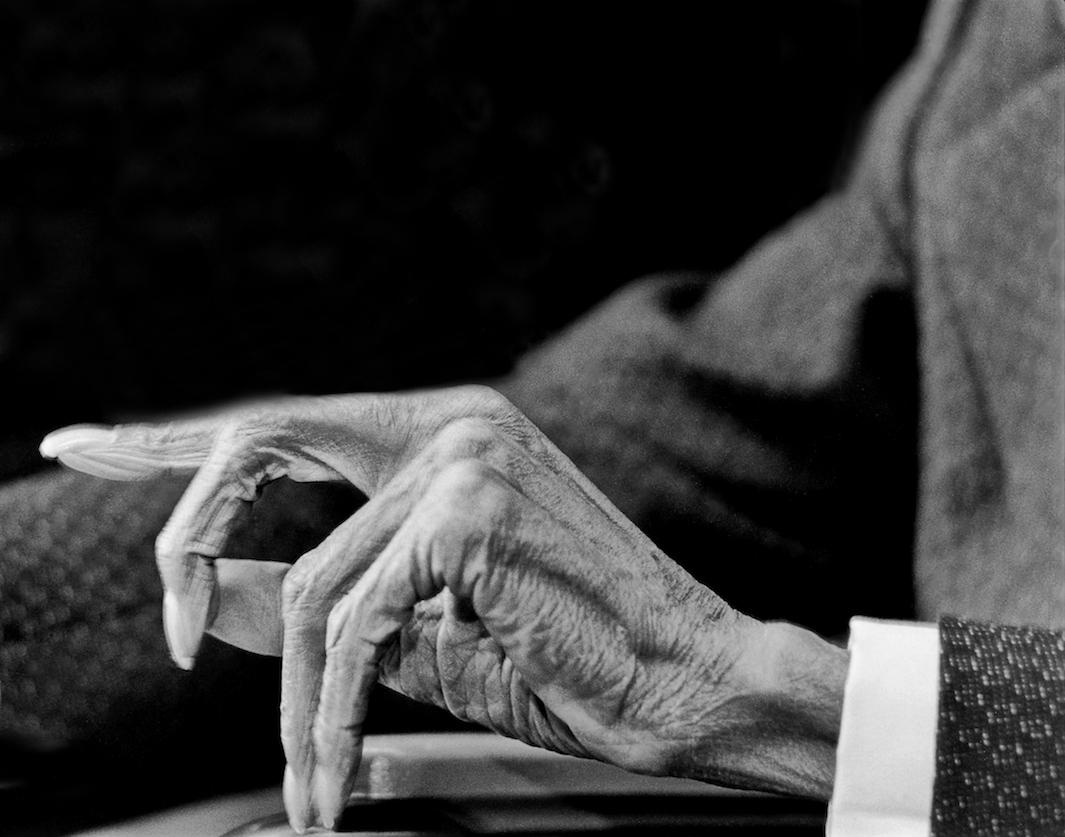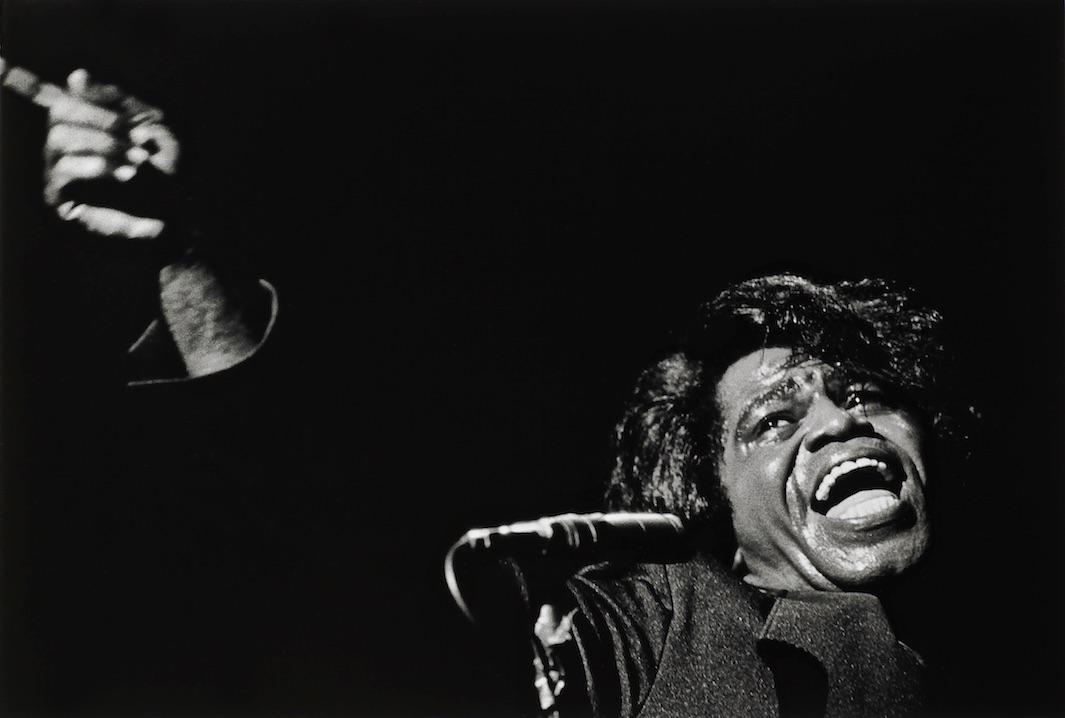 ---