Each summer, 11 towns in Scotland's Scottish Borders region honor local history in homespun and idiosyncratic Common Riding festivals, celebratory occasions devoted to pageantry, singing, and unique traditions centered around equestrian events.
The Scottish independence referendum was on the horizon in 2013 when Jeremy Sutton-Hibbert decided to revisit the festivals he'd first encountered as a newspaper photographer on assignment more than a decade earlier. His self-published book, Unsullied and Untarnished, is a testament to the community pride and camaraderie he witnessed at festivals over the course of two years.
"I liked the sense that love for a town came before love for a nation perhaps, that an identity was rooted much more locally," Sutton-Hibbert said via email.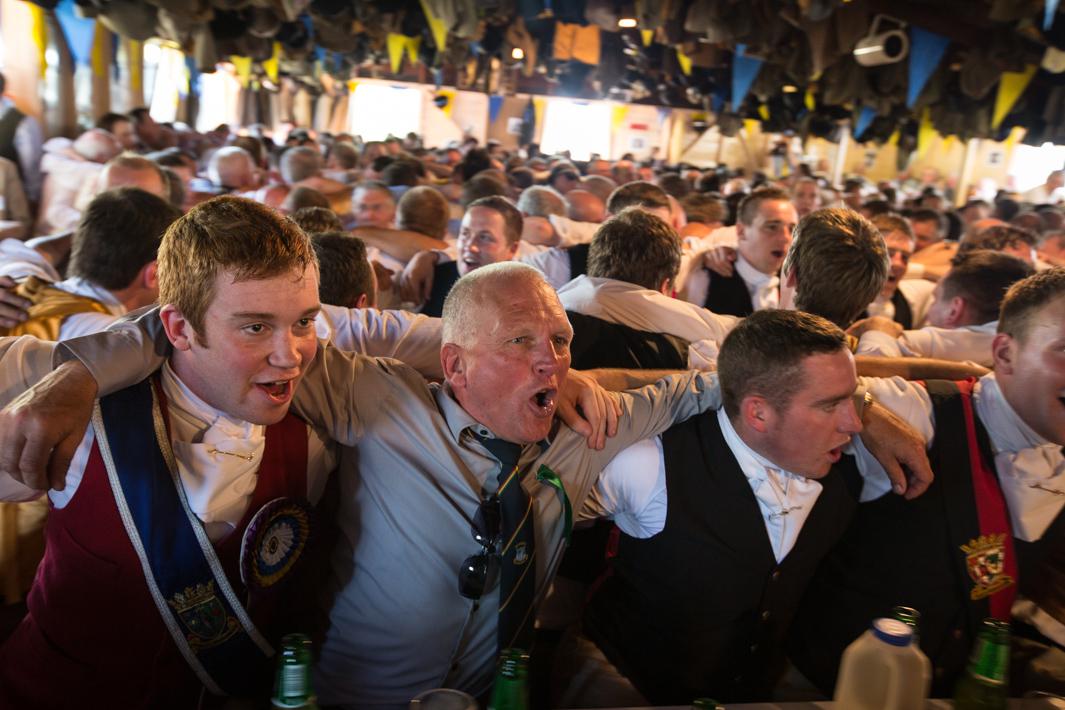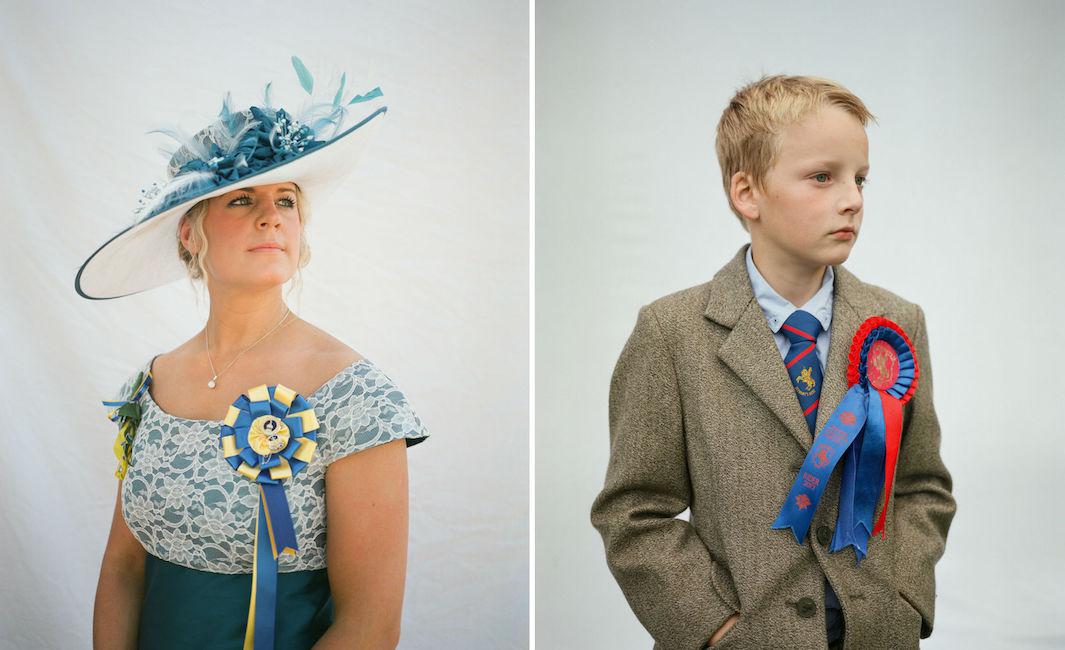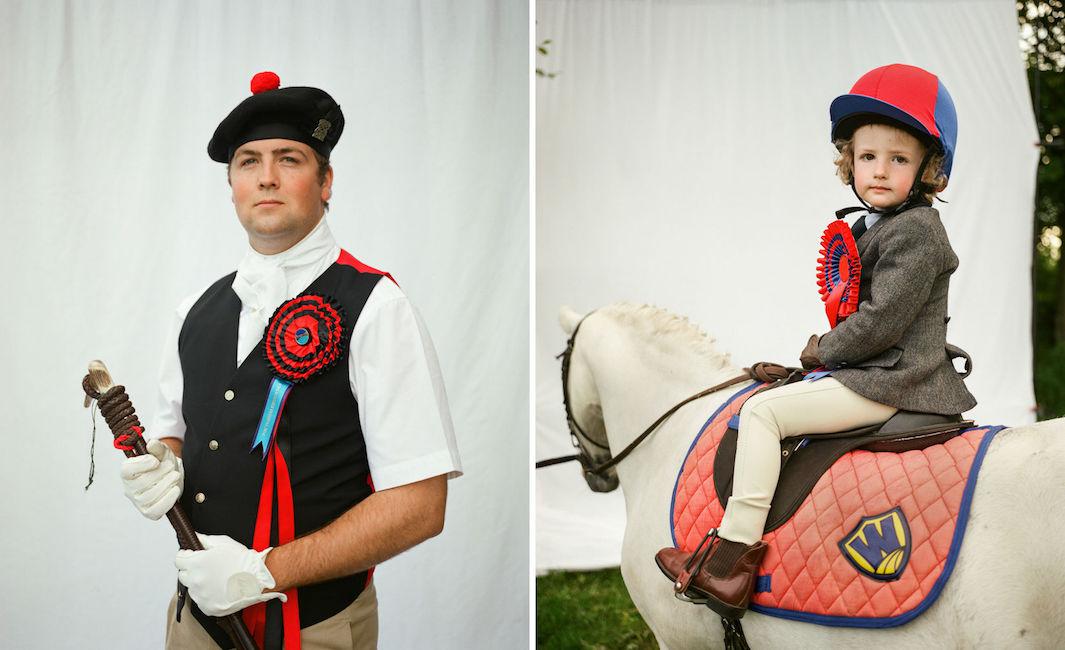 Common Ridings date back to the 13th and 14th centuries, when Scotland and England were at war. During those dangerous times, people used to ride the length of their town's boundaries to secure them. Today, while all the festivals include "ride-outs" of hundreds of horsemen and women, each festival is unique. In Hawick, for example, festivities include a "snuffing," when packets of snuff tobacco are thrown from a window at dawn and men scramble to retrieve them. In Langholm, a salted herring is nailed to a barley bannock (a type of flatbread) and paraded around town.
"In this time of fast paced change and globalization, to see that strong community life, with a grounded sense of place and identity, still exists—that is a great thing," he said.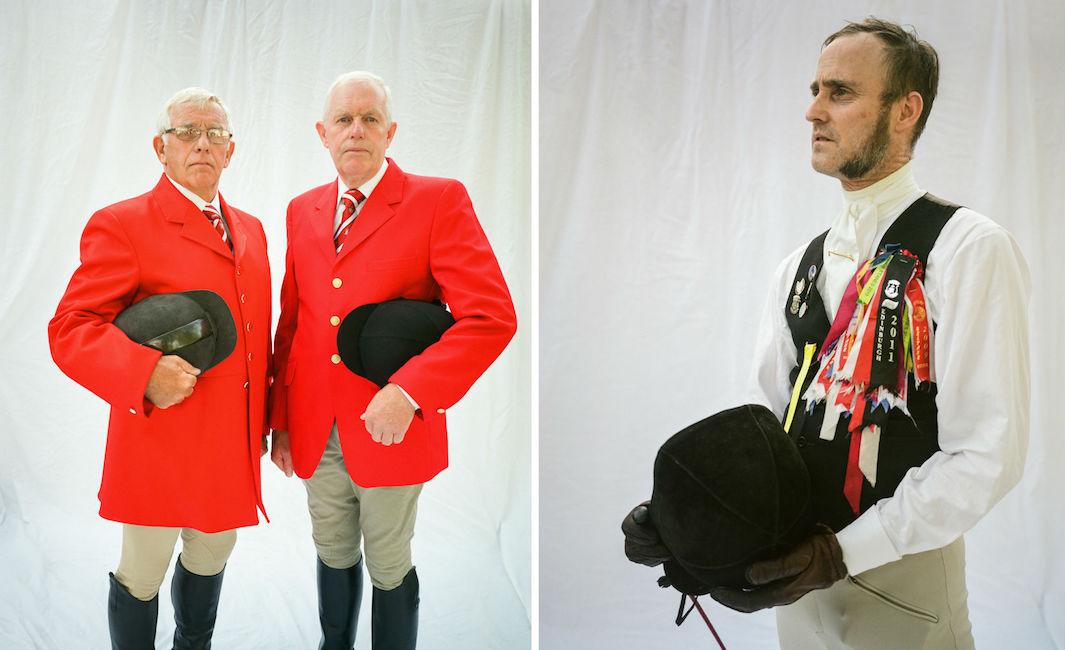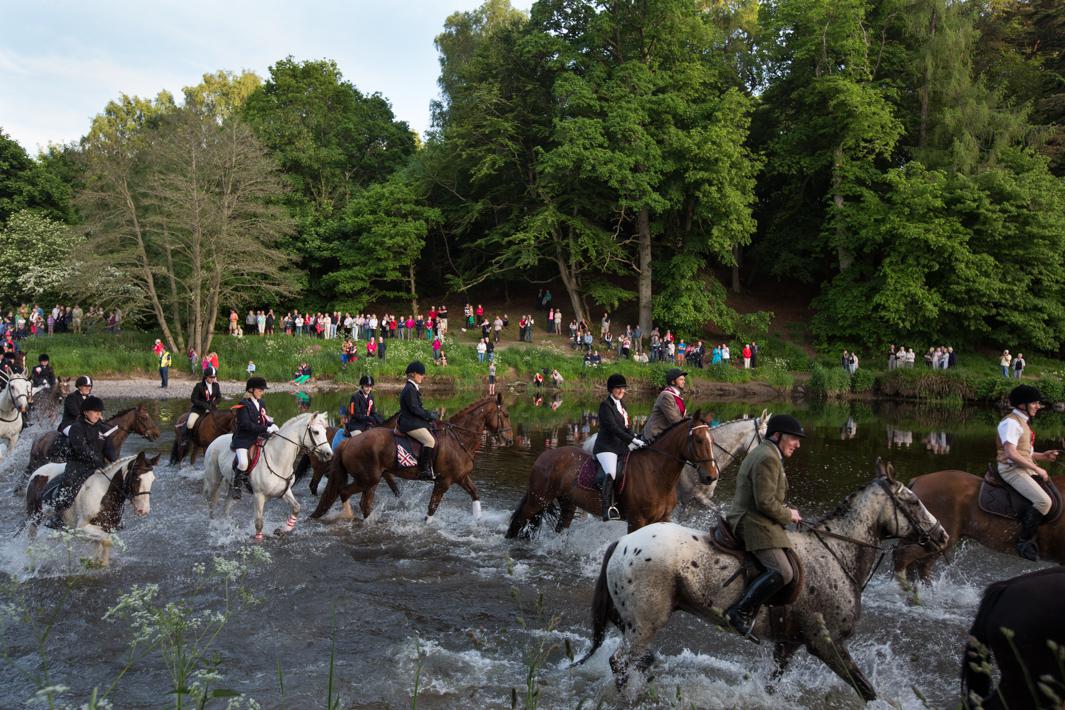 In 2014, Sutton-Hibbert returned to the festivals, but this time, instead of photographing in a documentary style, his goal was to focus on the individual characters he met. In portraits taken against a large cloth backdrop, Sutton-Hibbert presents a wide cross section of participants, including the titled "principal" men and ladies, as well as riders without ceremonial positions and townspeople of all ages.
"I had been so impressed with the look of the people, the clothes, the smartly dressed attire of the horse riders, the regalia of the principals, the flags and standards, that I wished to return, to add a further layer to the project," he said. 
While the festivals focus on history, Sutton-Hibbert was struck by how much they contribute to the region's future. Generally, the youths of the town are elected as the principals and lead the traditions, imbuing them with a sense of civic pride. As long as that remains the case, he said, it's likely these traditions will continue for generations to come.