A pivotal and profound scene in the Amazon series Transparent occurs in the second episode of the first season, appropriately titled "The Letting Go," when Maura, played by Jeffrey Tambor, comes out, accidentally at first, as trans to her eldest daughter Sarah. Although when the episode aired there is a third character in the room, it's a tight scene, focusing on the two actors while they are seated on a bed.  
Beth Dubber was about 6 feet from the actors while the scene played out, with an aching back and trembling knees, hoping to get the image and not collapse before the scene was cut.
It wasn't easy.
"I prefer to be a fly on the wall, but in this scene everyone was conscious of everyone else," Dubber said. "I was crouched in a corner with the camera operator and focus puller right next to me, as well as a boom operator capturing sound; luckily he was 6-foot-5, and I'm 5-foot-3 so I could fit under his armpit. It's 100 degrees in there, and we're all scrunched together, a pile of sweaty people with equipment. … My thighs and calves were burning as I was in a mid-squat position; my back hurt but I thought, 'I have to get this shot; this is the shot.' "
Dubber is used to working under almost every condition—she's a still photographer for both television and film. Although it might seem easier, and perhaps cheaper, for the studios to simply pull stills from the video, Dubber said she's hired not only to capture images from the projects but also to "tell the story of the production," including behind-the-scenes images or "those quiet moments on set when the actor is looking over his or her script in an amazing spill light or those classic candid moments when a director is speaking with actors going over a scene."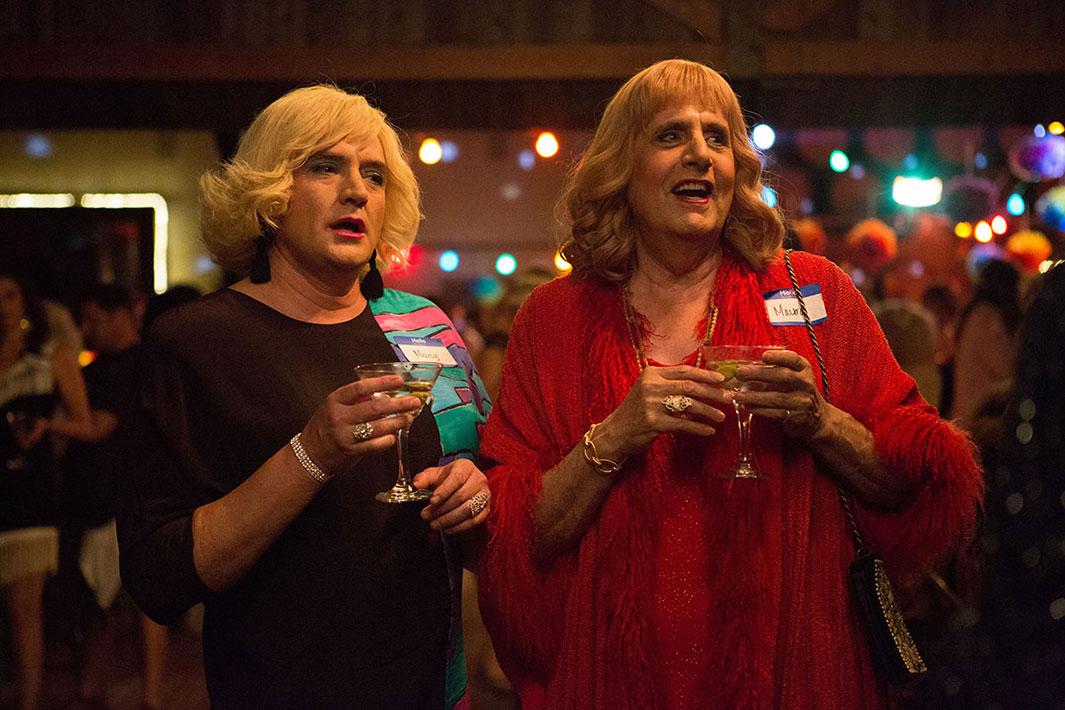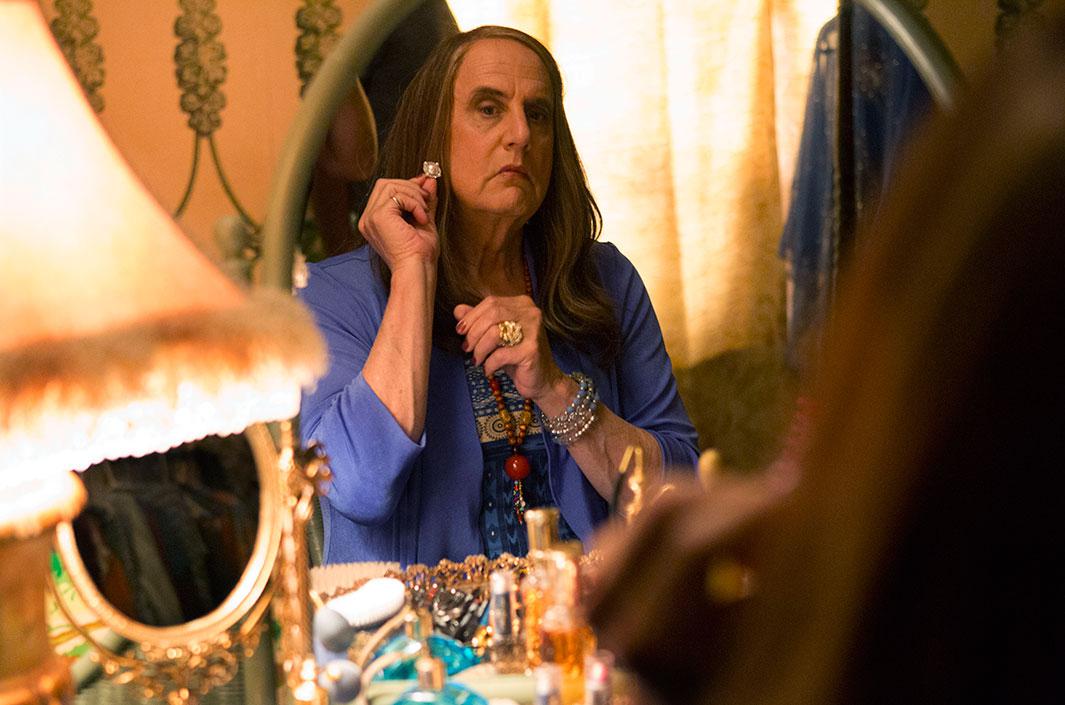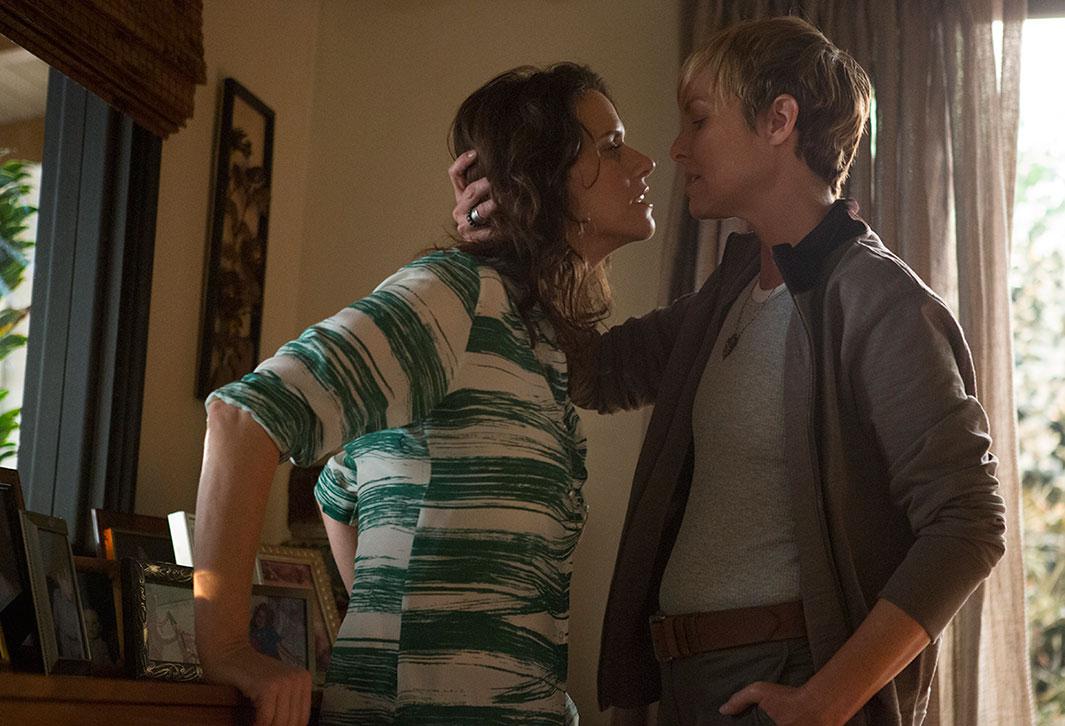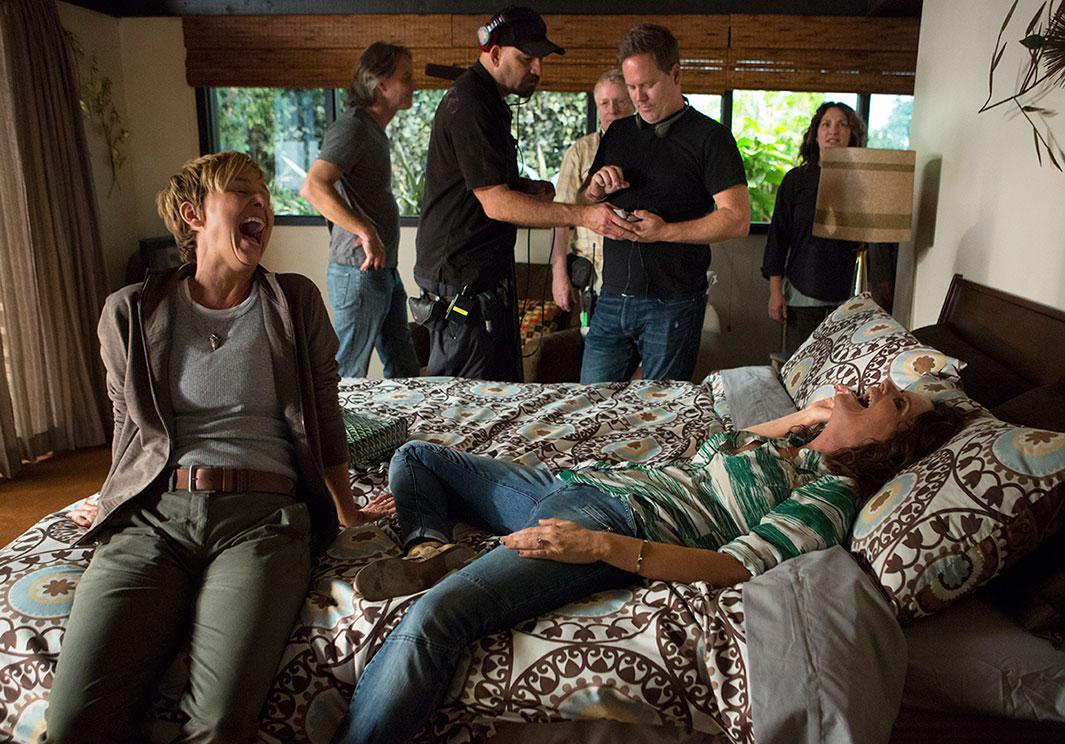 Dubber studied photography in college and then took a series of jobs including waitressing, bartending, and then working as a travel coordinator for the Ellen show during its second season. "I had to burn myself out of every single possible job," she said. Along the way she got to know a still photographer and said she knew that was what she was meant to be doing. She built up her portfolio by working on her days off, shooting for graduate students at the University of Southern California and trying to meet with as many prominent photo editors for networks as possible. It paid off, and about a decade ago she landed her first big break—although she no longer remembers what it was.
Getting hired for a job is a mixture of skill and luck, and her scheduling, once hired, depends on budgets and a varying level of control the studios require; some are quite rigid when asking what they want, others leave a bit more creative control to the photographer. Dubber said she is always there for rehearsal in order to get a feel of what's happening and compared what she does to a choreographed dance between herself and the rest of the crew who are all trying to get what they need.
"You have to be good at what you do, but at least 80 percent of it is building relationships with the crew," she said. "They have to like you and want to help you get the shots that you need."
What she needs is to make sure the studio is getting what they need in order to better publicize the show. That dictates what shots she fights to get. "If it's an actor talking on a cellphone, you probably don't need it."