David Jazay arrived in Dublin in the early 1980s on a German-Irish school exchange program. The inner city fascinated him right away, and he began photographing its working-class residents and its old Georgian buildings for the next decade.
"It was a rich layer-cake of history, that much was apparent, even if Dubliners tend to remember the late 1980s predominantly as an era of poverty and urban decay. I wanted to go back and explore," he said via email.
According to a study commissioned by the Dublin Inner City Partnership, the inner city saw its population dwindle to half its size between 1961 and 1991 as unemployment skyrocketed, facilities closed, and buildings were left to decay.  
"When I started my project, much of the inner city had all but vanished from public perception.  Brutal, polluting traffic cut the city in two, and the Liffey Quays, once the showpiece of a proud Georgian city, had devolved into a ragged jumble of antique shops, greasy spoons, and car repair places," he said.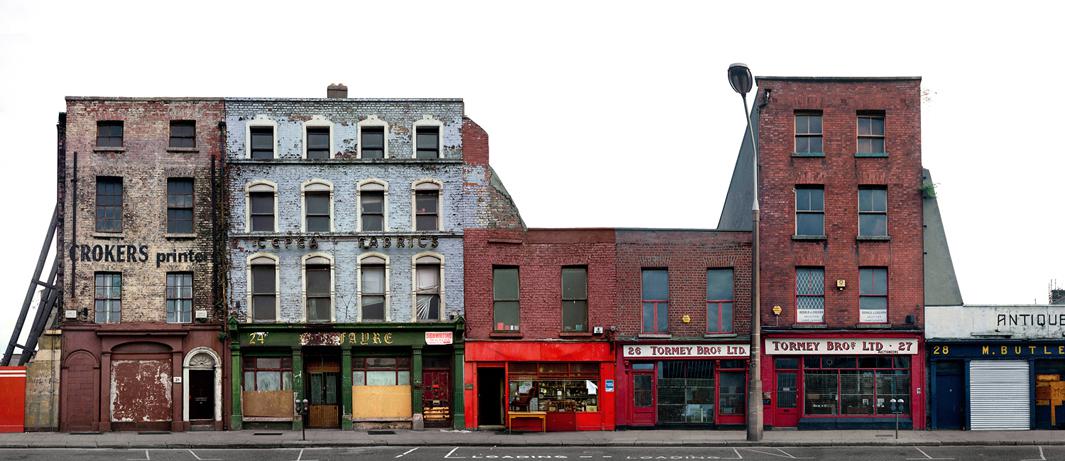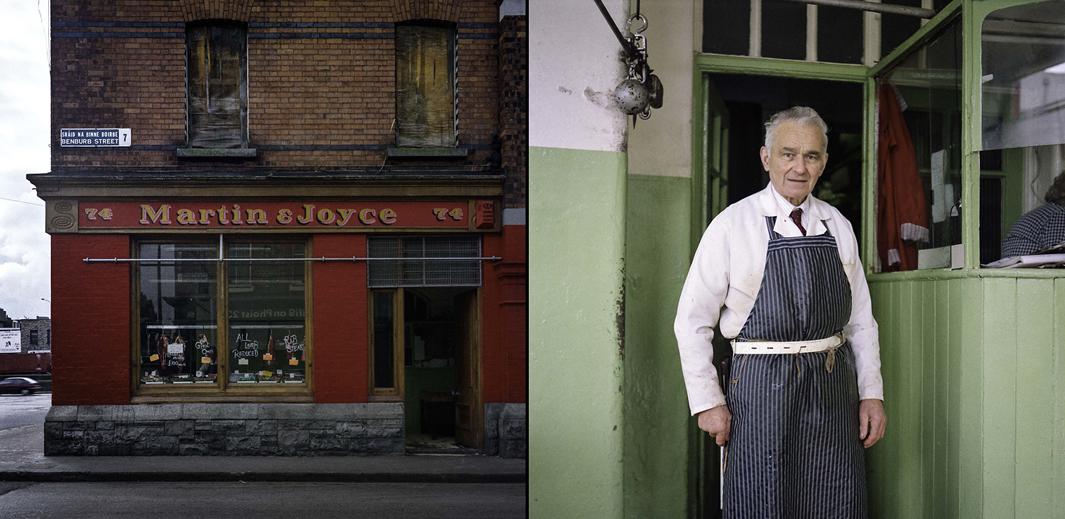 While the photos in Jazay's series, "Dublin Before the Tiger," document a period of decline, they also celebrate the people and places he came to know as he completed film school and shot his first documentary, Bargaintown, which was recently restored and screened at IFI Docfest. In addition to photos of individual stores and the shopkeepers who minded them, he made panoramas featuring several buildings at once, which he likens to group portraits. 
"The biggest one is a continuous, multiple-viewpoint panorama of the Liffey Quays, shot over a length of two miles. Only low speed black and white document film could give me the required resolution. Shot from a distance of 50 meters, one can actually read the lettering on the shopping bags of passers-by," he said.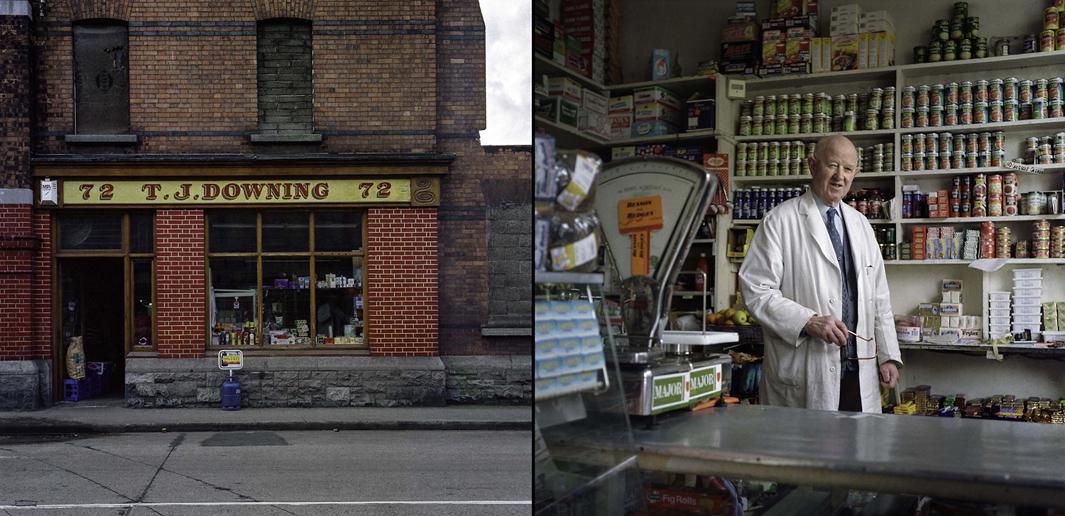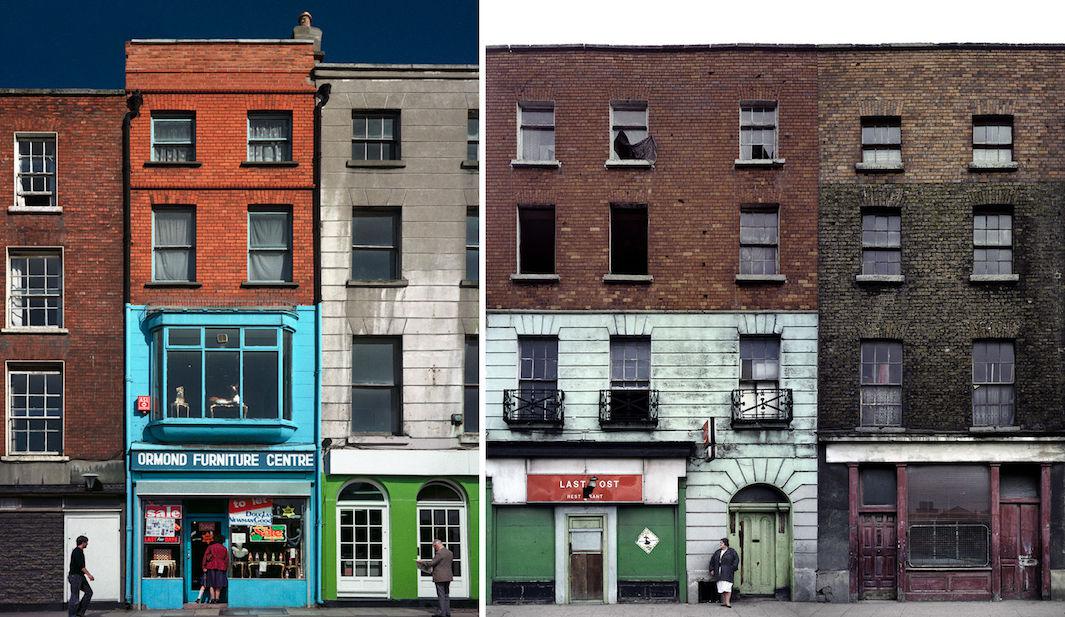 By 1992, Jazay had photographed Dublin extensively, and, as he prepared to move to London, he felt his project had come to a natural end. In the following years, from the mid-1990s to the mid-2000s, Ireland experienced an economic boom—earning the nation's economy the name of "Celtic Tiger"—and Dublin's neighborhoods rapidly transformed. By the time Jazay started returning to the city in 2013 to revisit the project, almost none of the buildings he'd photographed were still standing. But some of the people remained, and as he now photographs the new and old residents of contemporary Dublin, he says he is glad to have a visual record that links the two.
"To have shared a moment in time and to have made a contribution to the audiovisual heritage of a place—that's what drives me."
You can follow Jazay on Twitter.