Areca Roe's love of animals often influenced her photography. Early on, she created images in a zoo but felt the human-animal relationship there was too one-sided and forced. That work lead into a series about pets and then further narrowed to work about pets that were a bit more out of the ordinary.
She wanted to create photographs that highlighted the contradiction between the wildness of the pets—including turtles, snakes, lizards, and pigs—and the domestic environments in which they lived with their owners. She calls the series "Housebroken" and has been working on it on and off for three years.
"It just looks so strange to plop a lizard onto a couch, or a parrot in a car," she wrote. "What do they make of this environment?"
Roe found all of her subjects around Minnesota and Wisconsin, within a few hours of her home, and contacted most of them through social media. She also found reptile owners through the Minnesota Herpetological Society, a group of avid lizard and amphibian lovers.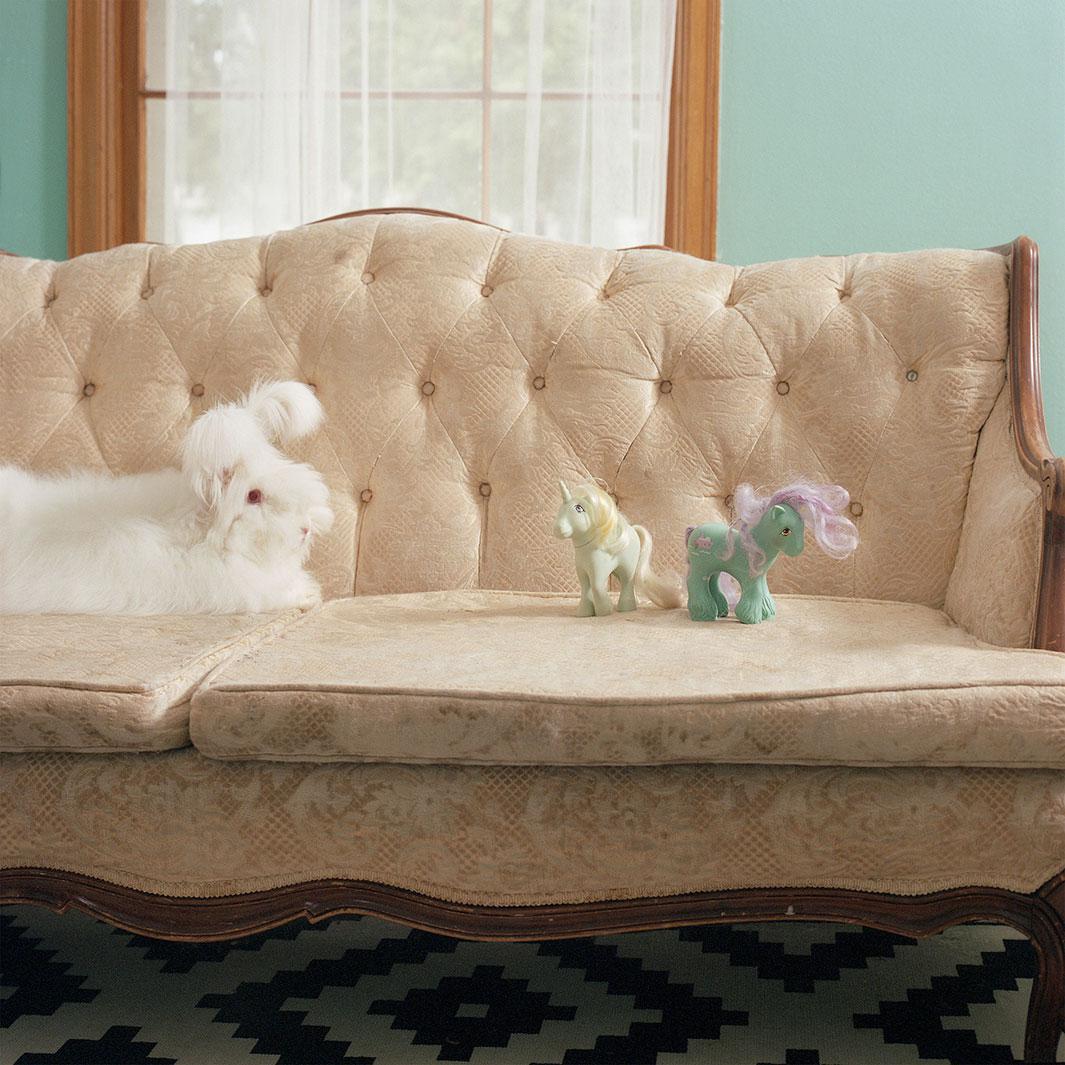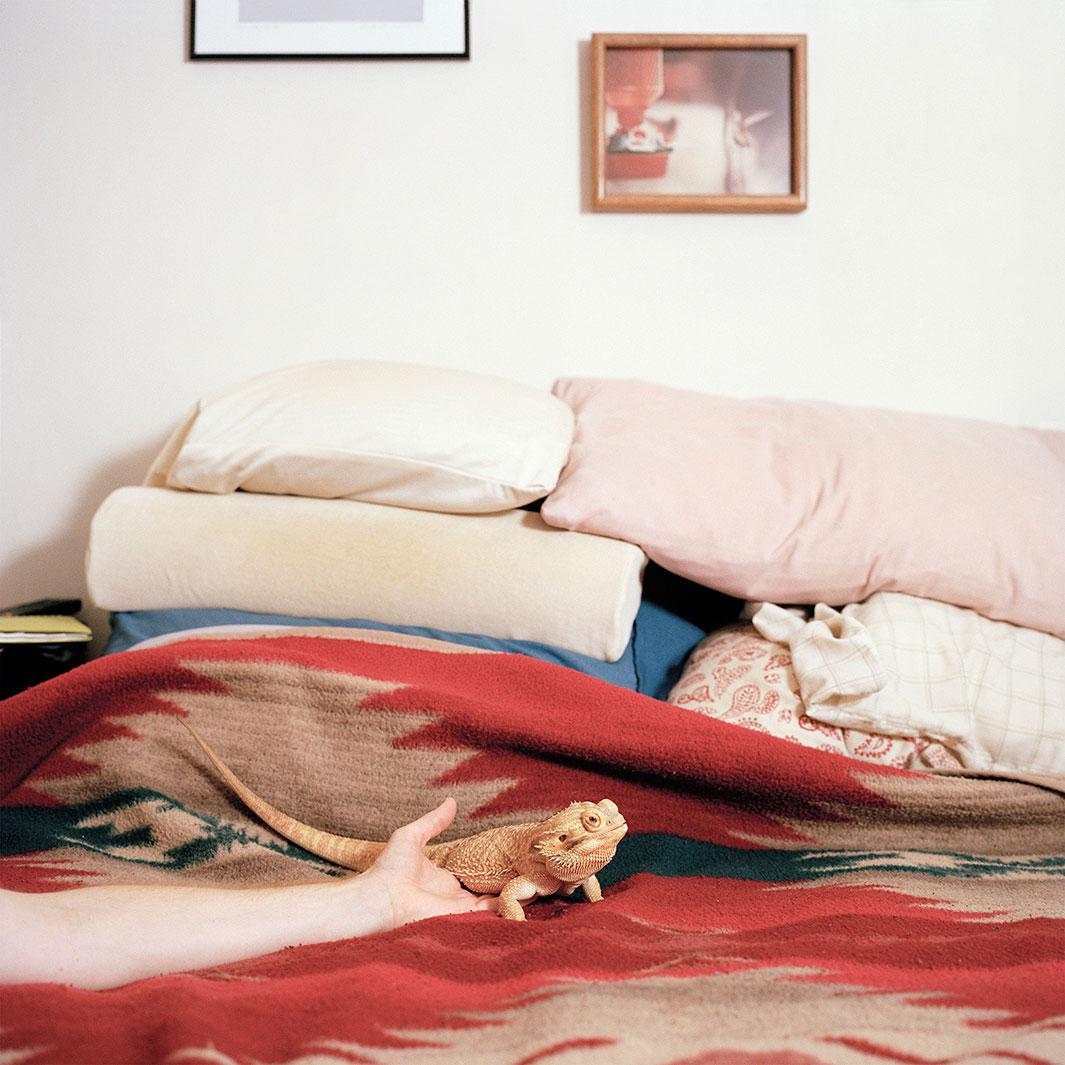 Since many of the animals roam around the homes, Roe didn't have to worry about photographing them in cages. She spent a lot of time trying to find interesting textures and colors to use as backgrounds. When a chicken named Blue wandered onto a couch that was the same color as her feathers, Roe was struck by the beauty she said is "simultaneously harmonious and discordant"; it became a theme of the work. She also listened to suggestions about where to shoot from the pet owners, one of whom gave her the idea of photographing a python around a punching bag; another places her finches in a clear plastic pitcher when she cleans their cage, so Roe tried it in the shot.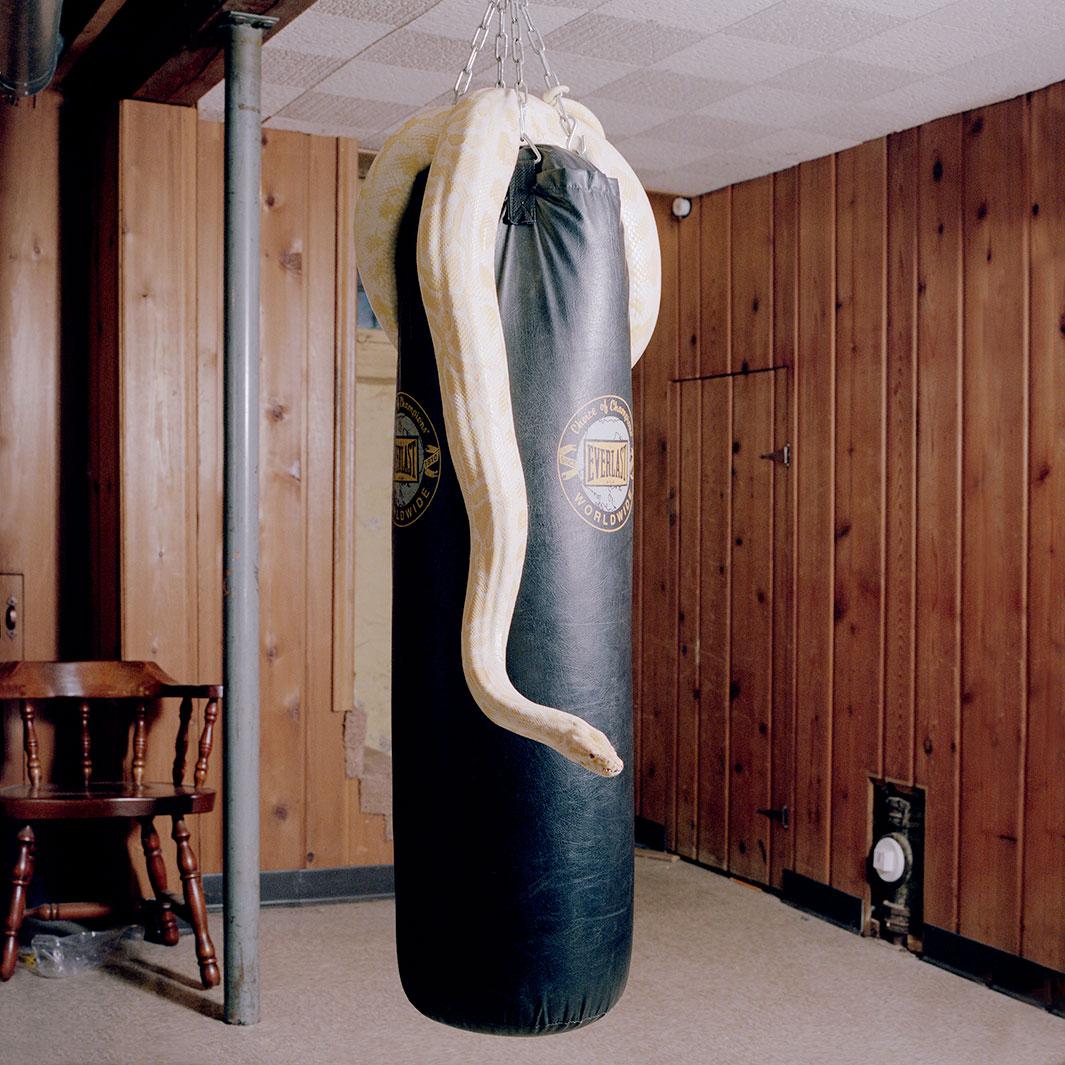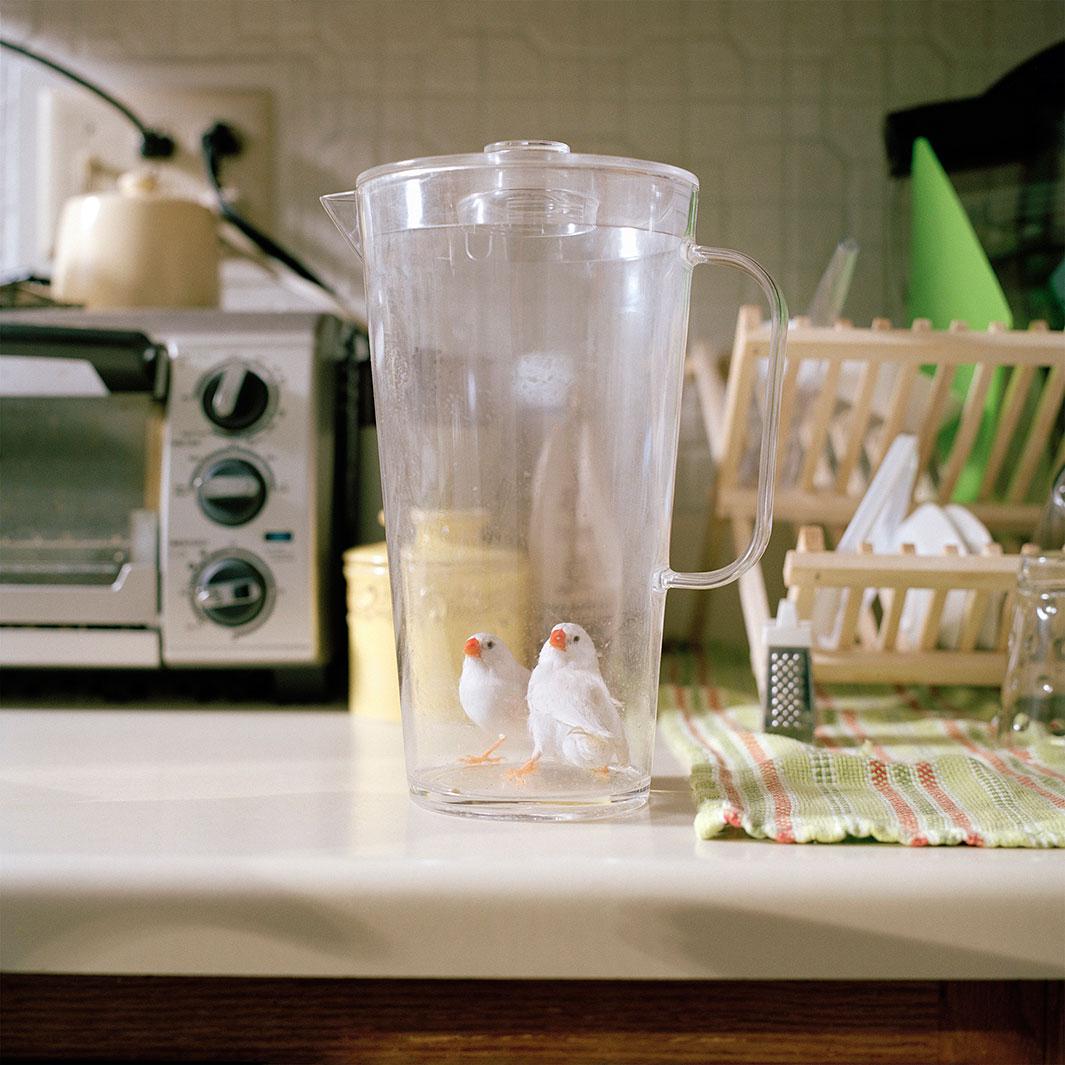 The images were created with a medium-format film camera. Because many of the interiors were dark, Roe brought along her own lights that served a dual purpose by also stopping the motion of the sometimes fleet-footed animals.
"The chinchilla and ferrets wouldn't sit still for more than a second!" she wrote.
Roe said that her decision to name the series "Housebroken" is symbolic for a number of reasons.
"A creature that is housebroken has been rendered suitable to live in a domestic environment. That environment plays a key role in the photographs, serving as a stand-in for the owners, and as a source of tension between the wild-seeming animal and the soft textures and clutter of domestic life. … Broken indicates tamed, or maybe the animal being broken from its wild self."