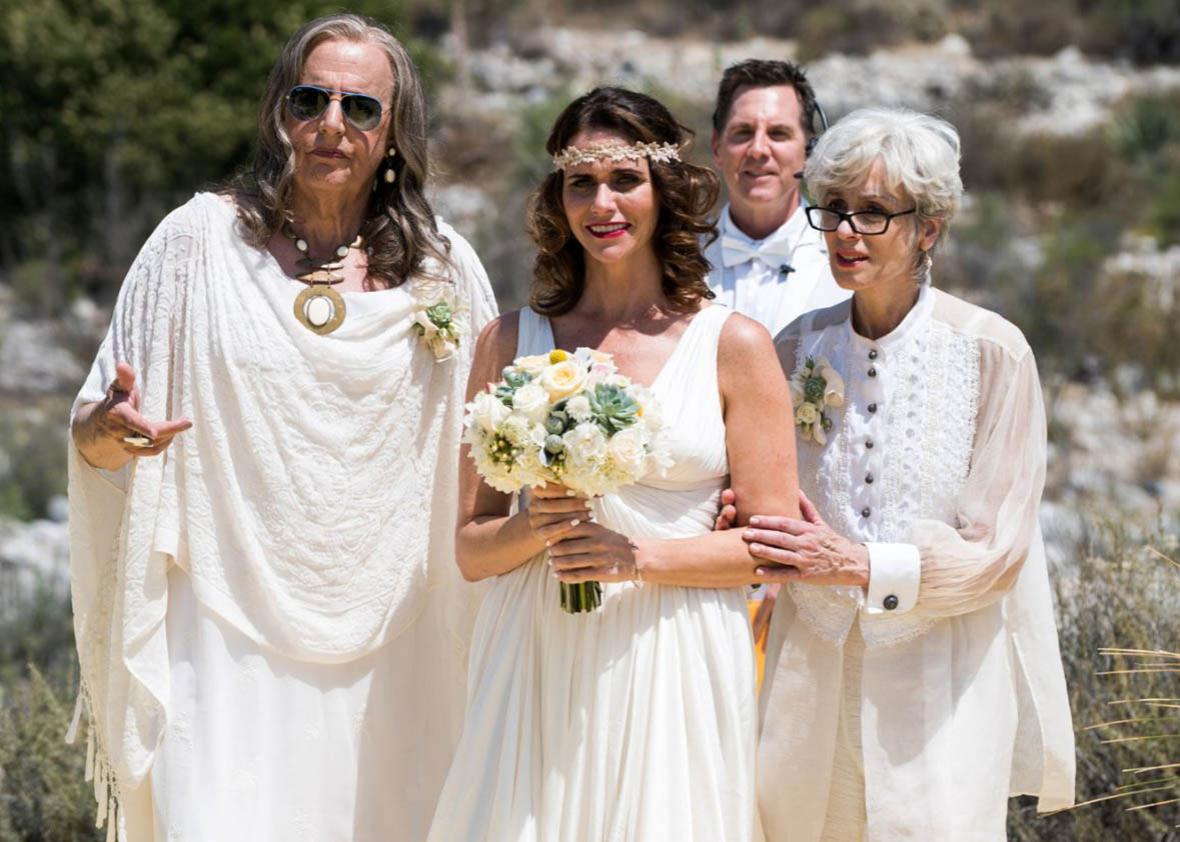 It's that time of year: Critics are contemplating their best-of lists, Oscar contenders are emerging, and the Pfeffermans—of Amazon's Transparent—are back.
In a bit of post-Thanksgiving generosity, Amazon dropped the second-season premiere of Transparent early, and Slate's Willa Paskin writes that the family at the show's center is "more poisonous and captivating than ever." As they endeavor to understand themselves and the role of "moppa" in their family, they may not be good people, but they make for great television.
The Pfeffermans are Angelenos and all that that implies. But take it from Kelly Link: "Florida is California on a Troma budget." Slate declared that line, from Link's short-story collection, Get in Trouble, one of 2015's best, as the magazine's book review kicked off its Best Books of 2015 coverage. Also check out Laura Miller and Katy Waldman's top-10 lists (they fought over who got to list H Is for Hawk), a roundup of the year's best overlooked books, Dan Kois and Jacob Brogan on the best comics of the year, Mark O'Connell's consideration of Terry Southern's squandered genius, praise for a child-rearing book for the kind of parents that laugh at the word rearing, and more.
As we quibble over the best books, the disputes over best movie of the year are just getting started. The New York Film Critics Circle gave its top award to Carol, the National Board of Review gave theirs to Mad Max: Fury Road, and the Gotham Awards chose Spotlight, leading Aisha Harris to speculate on the Oscar chances of all three, plus, believe it or not, Rocky spinoff Creed. It's going to be a long few months till February.
A few more culture hits from the week:
To receive this roundup as a weekly email newsletter, sign up below.
---