For 20 years, Thomas Alleman kept, but never opened, a box filled with negatives.* They documented the eight years Alleman spent photographing his family between the ages of 24 and 32. Like any budding photojournalist, he practiced on what he knew best. But in Alleman's case, exactly how well did he know his family?
He was the oldest of three sons, born in Detroit to parents who married in 1957, a year after they went on their first date. The couple soon realized they weren't in love but needed "to stay the course and just slog through whatever life seemed available to folks like them in times like those."
After several miscarriages and the birth of Alleman's two younger brothers, things began to fall apart for Alleman's mother. A chain smoker since 14, she essentially checked out of her marriage as her health deteriorated; although she continued to work, she turned the family couch into her bedroom. 
"She lived her most vulnerable hours out in the open, where we children could watch her struggle for breath while we played quietly around her in the dawn," Alleman wrote via email. "And that theme became dominant in all the years to come: we were intimate witnesses of her decline."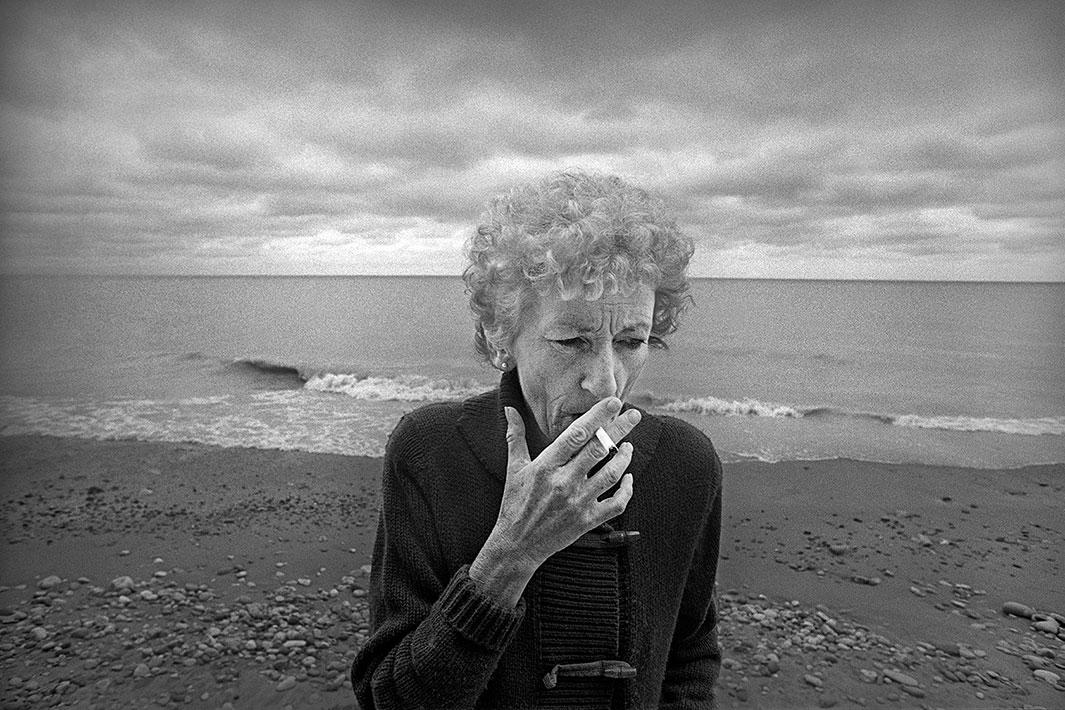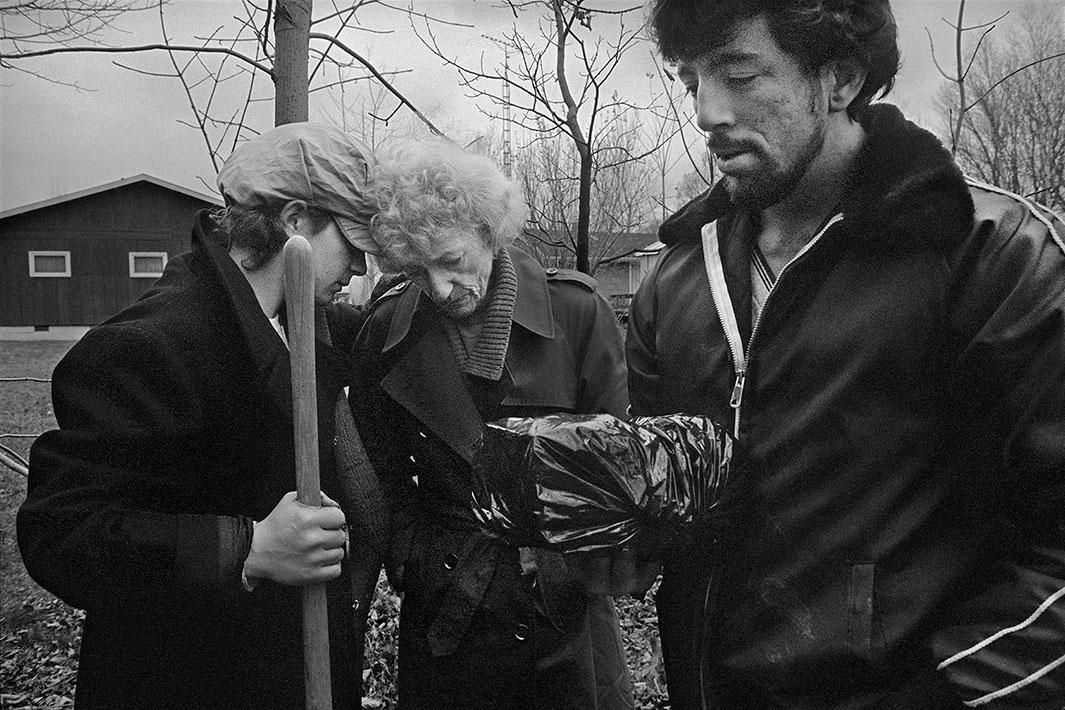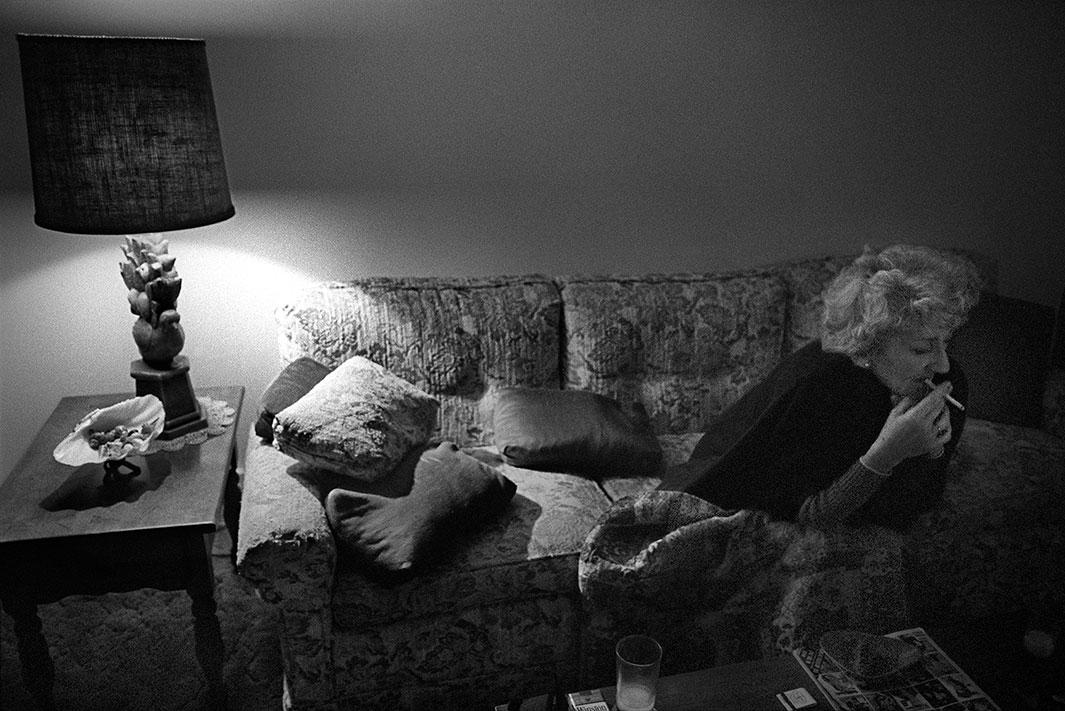 His father didn't fare much better. He lost his job and career and never recovered; to support the family, Alleman's mom went back to work in a ball-bearing factory. One of Alleman's brothers became an alcoholic in high school, the other "restless and angry."  During this period, Alleman left home for college, returning only "when the dorms were closed for Christmas."
"I'd survived," he wrote. "And then went away to thrive, and they stayed put and played it out. Just dumb luck and history."
After graduation, and looking to develop his skills that would eventually lead him to a successful career as a photojournalist, Alleman decided to point his Minolta toward his family to try to make sense of what had happened to them since his departure. Most of what he saw wasn't great.
"I saw with a certain clarity the currents of anger and despair that roiled the surface of my family's daily affairs and recognized for the first time the subtext that burbled below all that: the ghosts and passions and long-simmering resentment that were unacknowledged but powerful, driving forces in that household drama."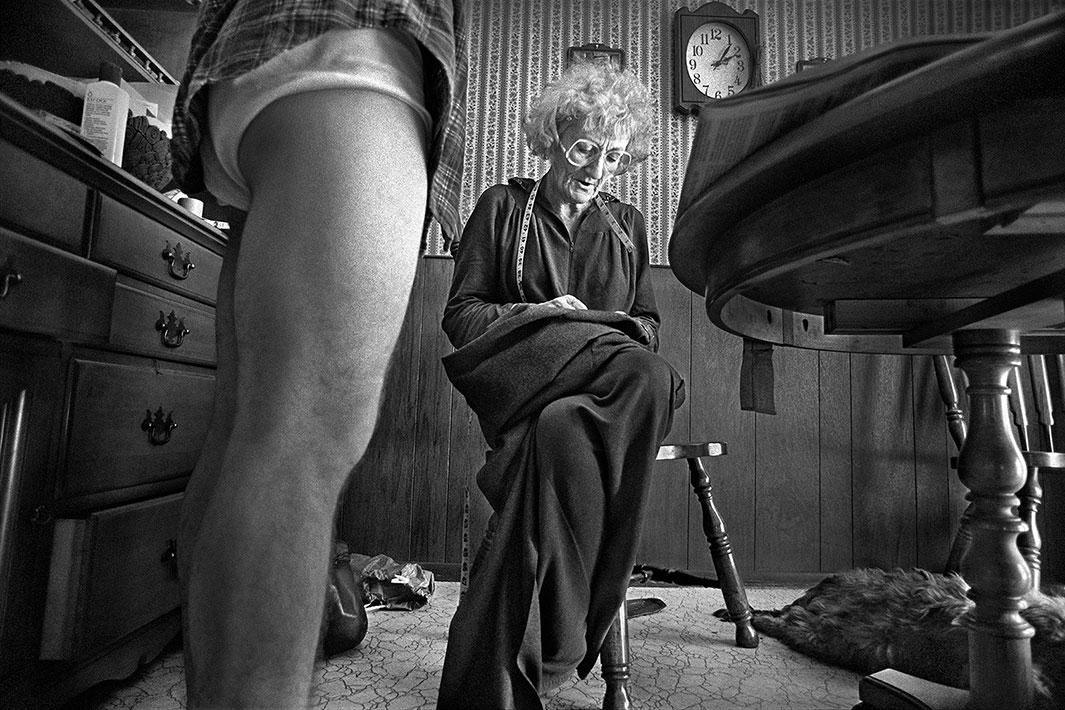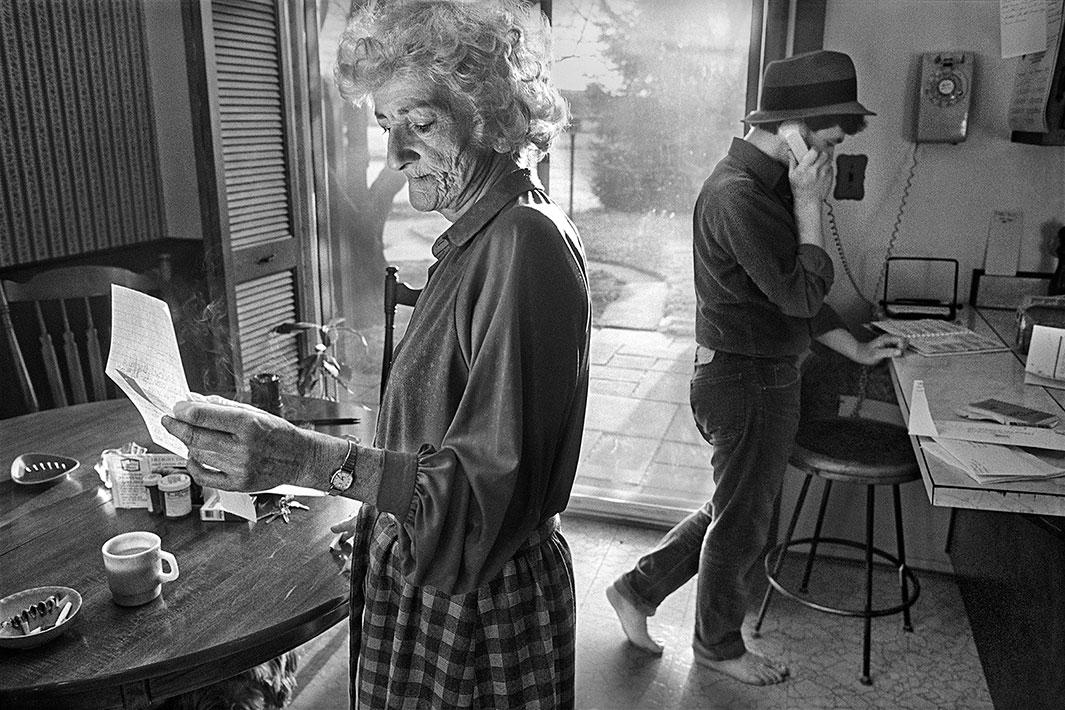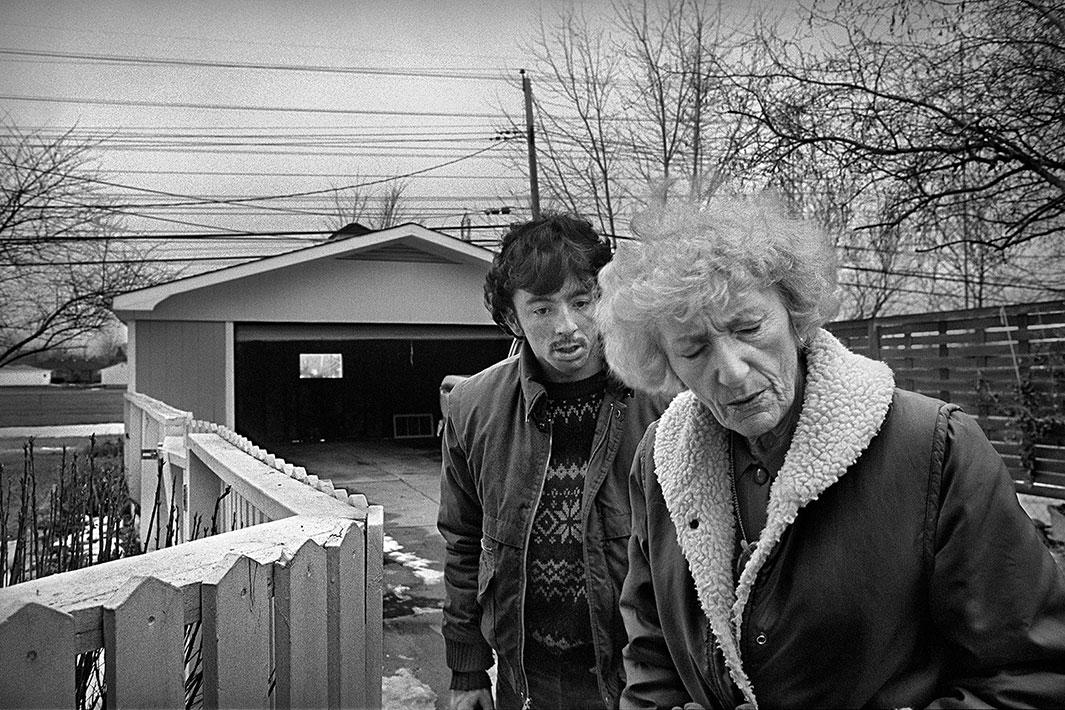 He's unsure why his family allowed him to photograph them, guessing that perhaps his mother, hoping to see her son become an artist, was offering herself up as a subject. Perhaps his father, confused by his son's chosen career path, allowed Alleman to photograph him "because he'd given up trying to figure me out."
"I think he thought I must be onto something, must have some knowledge of a world in which such things made sense, however much it all bewildered him."
He also believes there might have been a feeling from the entire family that Alleman might somehow be able to save them. He acknowledges that although his physical presence isn't seen in the images, he was still a part of the family.
"There was certainly a layer of weird theater playing out, in any case: if another wide-angle camera were somehow affixed to a high corner of the kitchen, or a hidden behind a bookcase in the living room, it would have shown me there, too, part of the scene, the one studying and sketching those hapless players: arrogant, omniscient, blessed by luck. That's the scene at it's most fucked-up, and it hovers beyond the edges of each of these."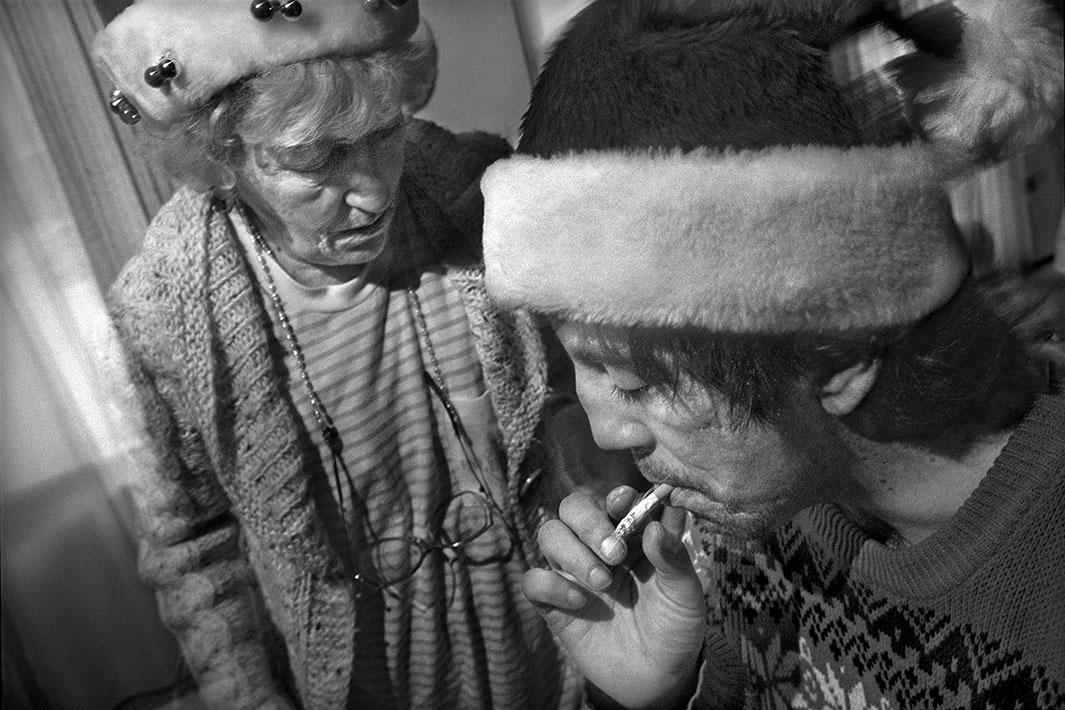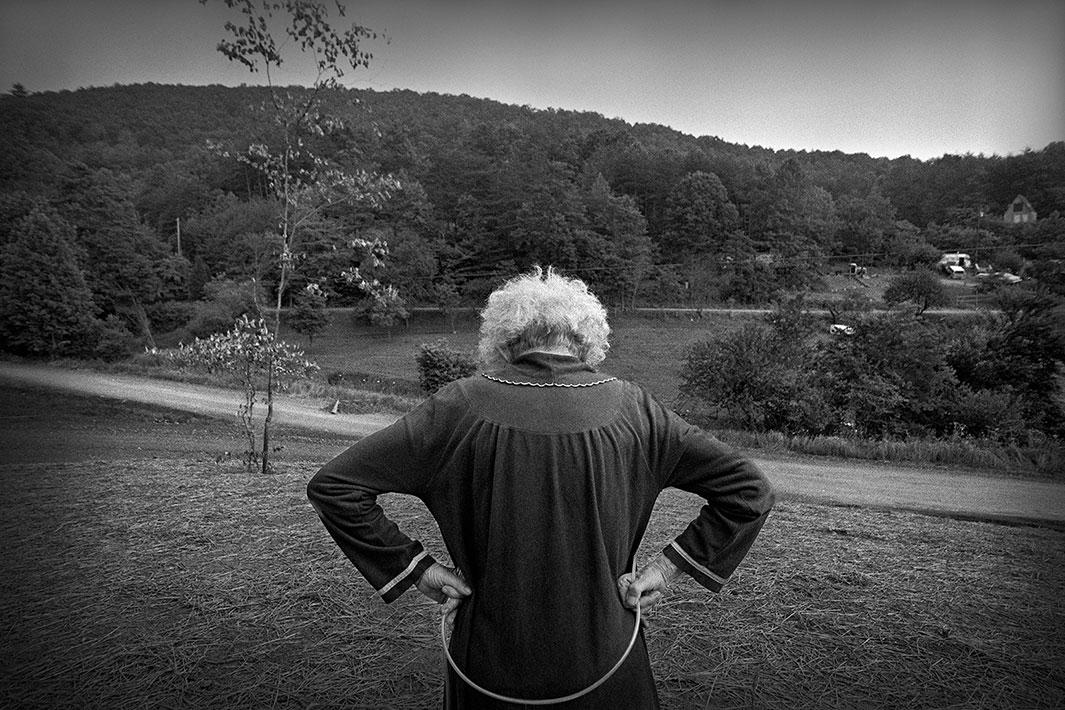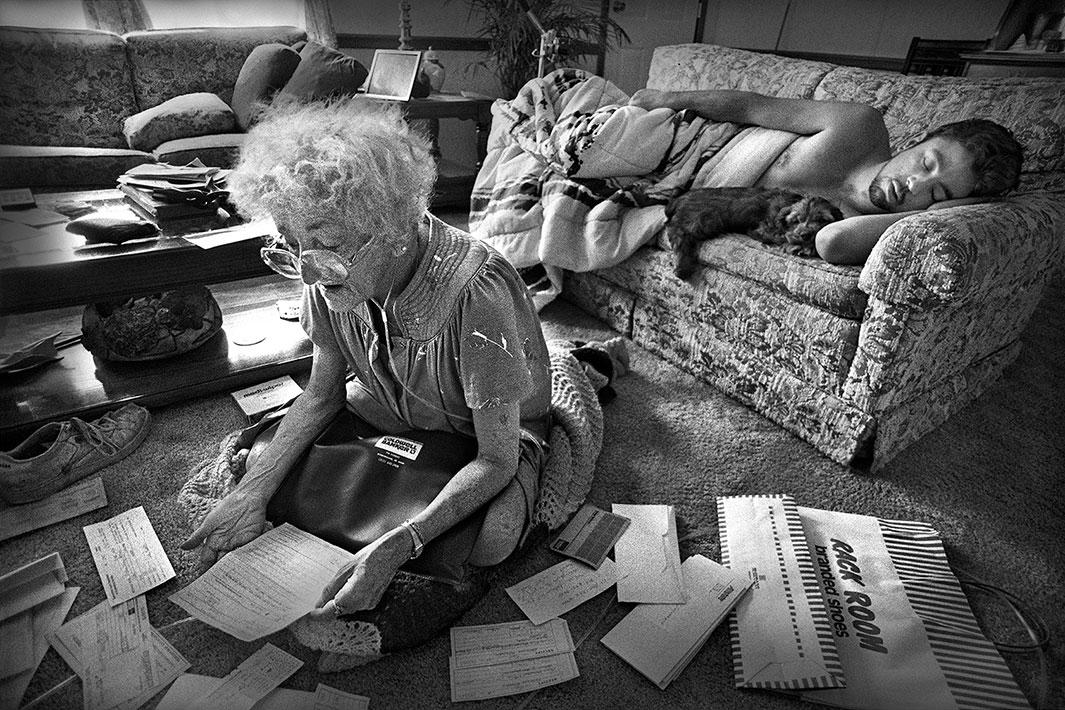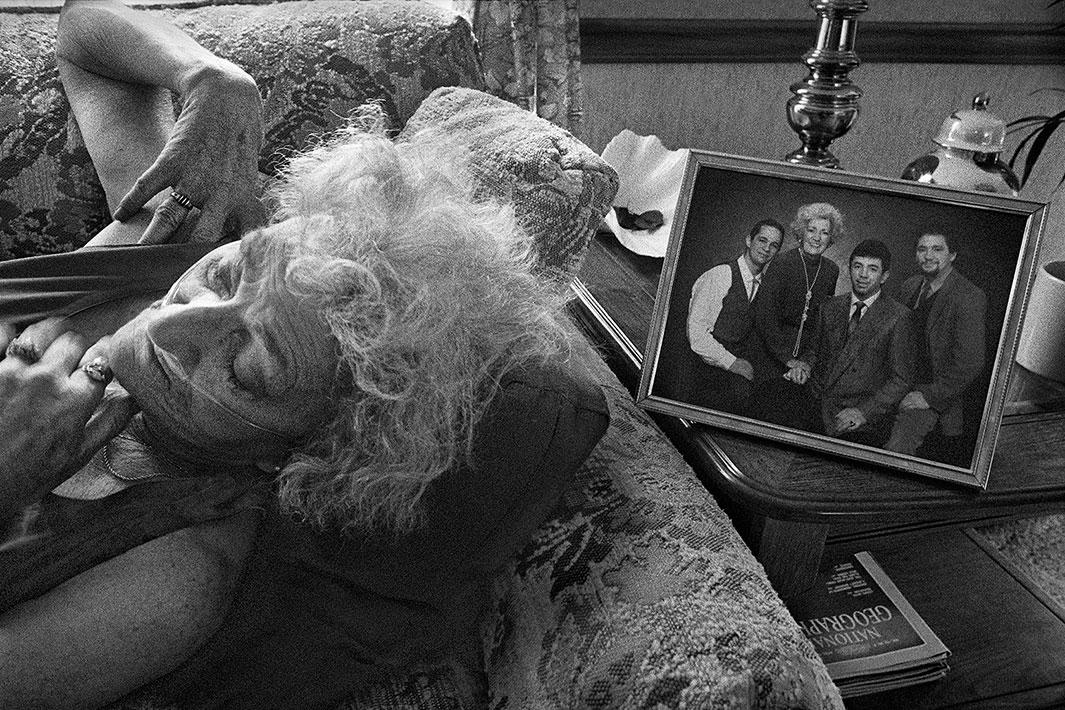 Alleman continued to photograph his family until it became apparent that his mother's final months were nearing; she spent most of her time traveling between the home and the intensive care unit at the hospital. Alleman had struggled with a growing ambivalence about photographing the darkness that enveloped his family, noting that the camera allowed him to "be with them but not of them." But as his mother's death neared, he made a tough decision to stop taking pictures in order to spend the rest of her life simply being with her.
Alleman wasn't sure what to do with the negatives after his mother died, feeling the photographs were document of a "saga of an American family, unfolding over time" but last year decided the narrative needed to be about his mother and created an edit for his series "The Unwinding."
Although it is a story about his mother, it's also tied to what Alleman said destroyed her life: the culture of cigarette smoking.
"She was brave and smart and forward-thinking," he wrote about her. "I believe that if she'd had a chance to use her ravaged body to demonstrate the ruination that culture wreaks upon one and all, she would happily have done so."

Correction, Dec. 21, 2015: This post originally misstated Thomas Alleman's last name.