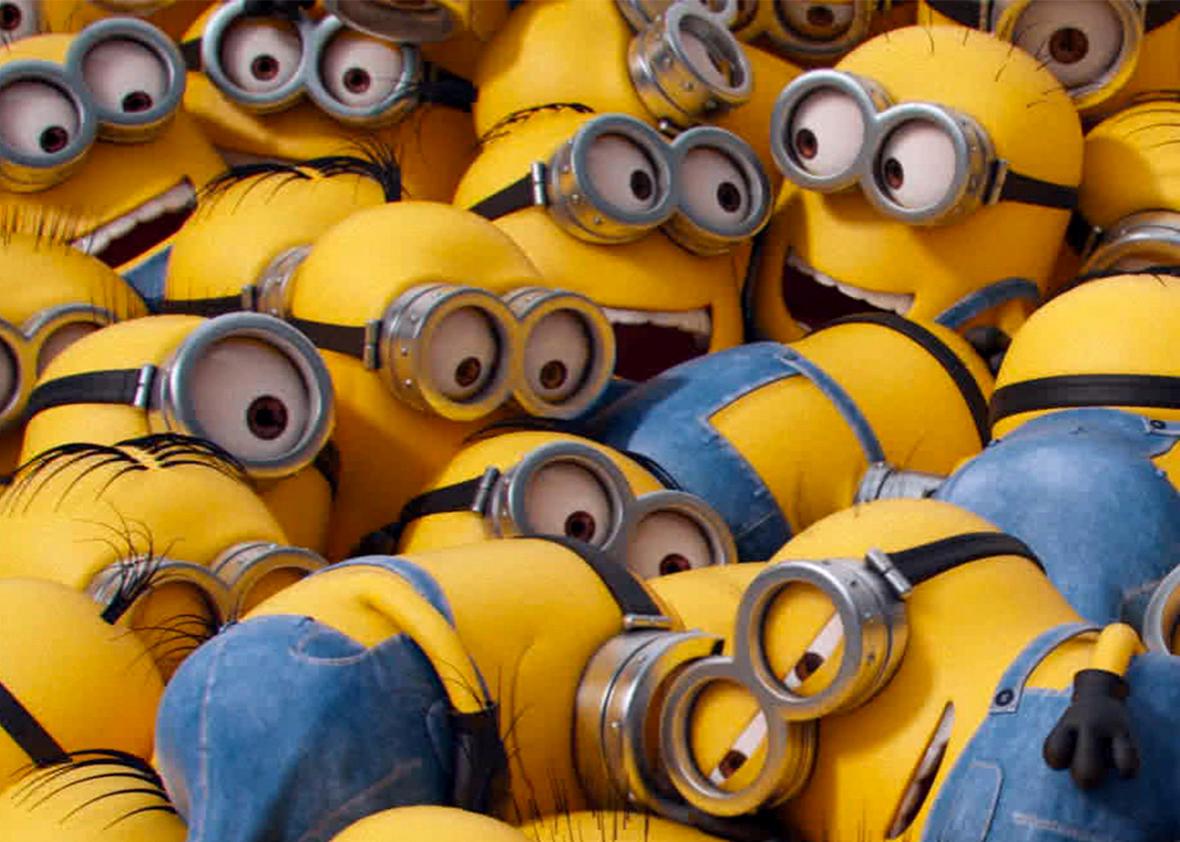 We've spent the last few weeks rounding up the best culture of the year, but as the clock runs out on 2015, we decided to call out the worst of the past 12 months (or maybe the best of the worst): the greatest villains of the year. They were owners of NFL teams and pop stars and pharmaceutical tycoons and yellow goggle-wearing CGI creatures, and god did we love to hate them.
On the other end of the spectrum, the critics in Slate's TV Club have earned hero status because they boldly and oh-so-subjectively deconstructed the year in television through these post-Christmas, pre-New Year doldrums. And they gave us a peek at what may be the biggest trend of 2016: reboots. From Full House to The X-Files, they'll be inescapable, but whether they'll be any good, it's too soon to say. Slate's couch potatoes also discussed how streaming is changing the structure of TV, the triumph of the second-season comedy, the decline of the procedural, the best TV moments of the year, whether Game of Thrones is a waste of a big budget, the future of the network, and a whole lot more.
And on top of all that, TV Clubber June Thomas still found the time to watch Netflix's addictive Making a Murderer and offer up a theory about what makes it both so good and so unlike a few other recent crime-story sensations. Take that, Serial Season 2!
Here are some more links from the week to love, hate, or love-hate:
To receive this roundup in your inbox every week, enter your email address below:
---