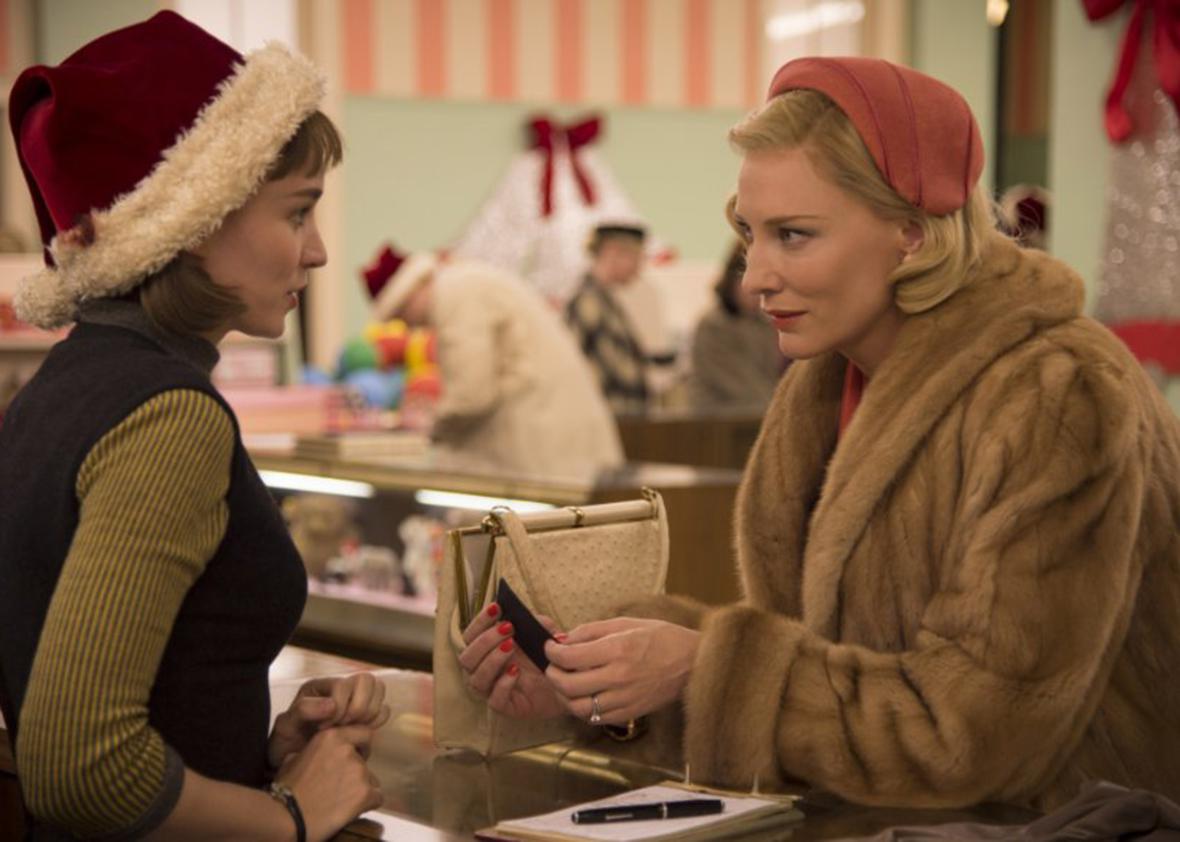 Of the three major film awards bodies that have announced winners so far this season, the New York Film Critics Circle is the one that tends to align most closely with the academy's tastes. Since 2000, all but four of the films named Best Picture by the NYFCC have gone on to be nominated in the same category at the Oscars; the odds are similar or better in the acting and directing categories.
So based on the winners announced today, it's safe to say that we're looking at a crop of likely Oscar nominees, which also means there's nothing very surprising here for awards season gawkers. Saoirse Ronan is on pretty much every predictor's top 5 list for Best Actress, and her win here for the charming Brooklyn can only add fuel to her campaign fire—at this point, the actress (who was nominated almost a decade ago at the age of 13 for Atonement) seems like a lock for the Academy Awards' shortlist. Michael Keaton as Best Actor in Spotlight is a bit strange, considering that he and his fellow ensemble members are campaigning for the supporting categories, and everyone seems convinced that this is Leonardo DiCaprio's year to win everything. But many critics haven't had a chance to see The Revenant yet—it only began screening for press last week.
Critics have consistently singled out Mark Rylance's performance as a suspected Russian spy during the Cold War as Bridge of Spies' secret weapon, but this could also be a sign that he hasn't been overshadowed in a particularly stacked supporting actor year that includes the men from Spotlight, Tom Hardy in The Revenant, and, of all people, Sylvester Stallone in Creed. Ditto for Kristen Stewart, whose supporting role win for Clouds of Sils Maria could mean that the actress is in store for her first Oscar nod.
Finally, while we know by now how much journalists love Spotlight, this particular batch of voters was more taken with Carol, which won four awards overall, including their pick for Best Picture and Best Screenplay. I think this offers more proof that this year's Oscar ceremony will be more celebratory of female-driven narratives (along with contenders Joy and Room) than it usually is. Check out the full list of NYFCC Award winners below.
Best Picture
Carol
Best Actor
Michael Keaton, Spotlight
Best Actress
Saoirse Ronan, Brooklyn
Best Director
Todd Haynes, Carol
Best Screenplay
Phyllis Nagy, Carol
Best Supporting Actor
Mark Rylance, Bridge of Spies
Best Supporting Actress
Kristen Stewart, Clouds of Sils Maria
Best Animated Film
Inside Out
Best Cinematography
Edward Lachman, Carol
Best First Film
László Nemes, Son of Saul
Best Foreign Language Film
Timbuktu
Best Nonfiction Film (Documentary)
In Jackson Heights
Special Award
William Becker (posthumously)
Ennio Morricone

---