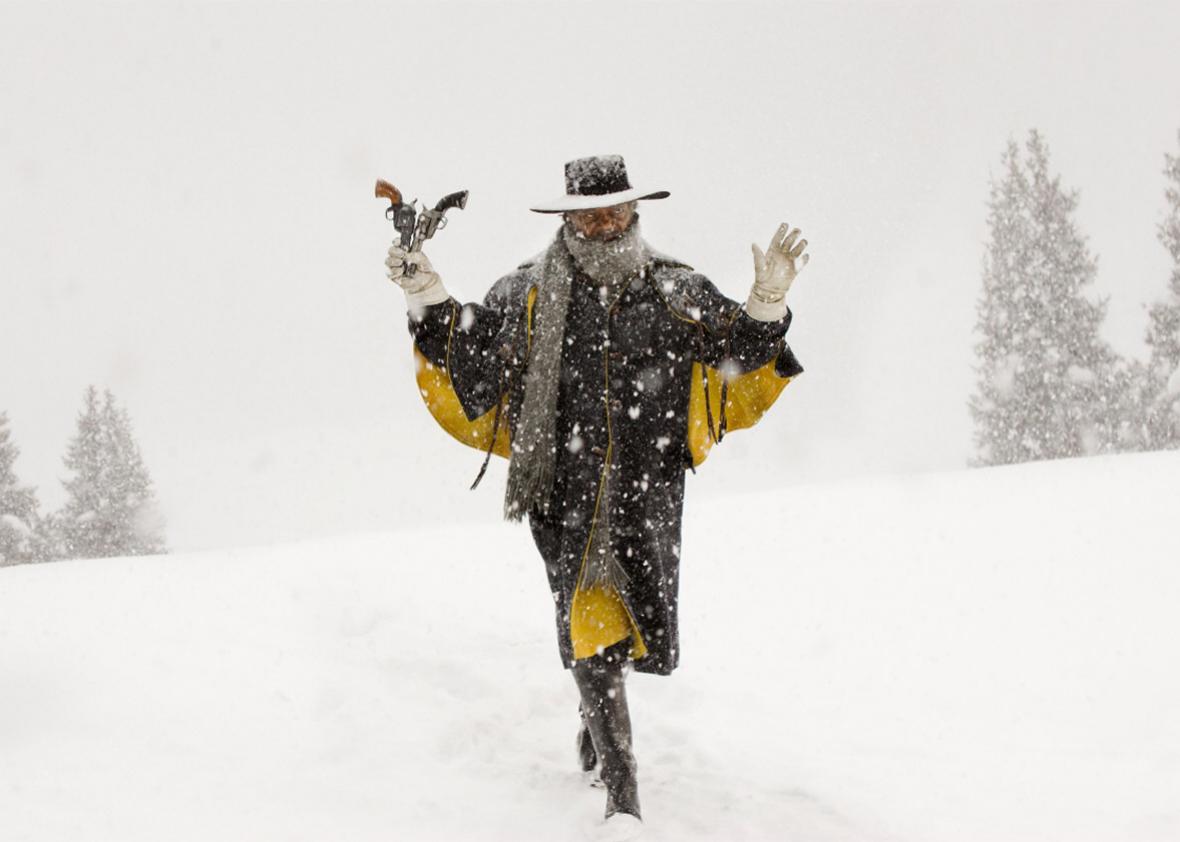 For the culture obsessive, the holidays are not so much a time to relax and catch up with family as a chance to cram as many hours of movies, TV, music, and reading into the end of the year as possible. Good thing there is a lot of culture to feast on this week.
If you want to catch a movie, let Slate's critics be your guides: Dana Stevens says The Hateful Eight showcases director Quentin Tarantino's best—and worst—qualities, that Joy does not live up to its name, and that Andrew Haigh's 45 Years is a sobering but beautiful mystery story. (Sharan Shetty also talked to Haigh about making the film.) Jack Hamilton wasn't impressed by Concussion's moral stance, and Daniel Engber reported that its science is faulty, too. Sisters is so-so but at least it nails the teenage diary thing. Then there's The Revenant, the latest in a long history of retellings of one mountain man's ordeal and a window into our current lust for antiheros.

If none of these options tickle your fancy, you can always opt for a little sci-fi picture you may have heard busted a record or two. Star Wars virgins Jessica Winter and Katy Waldman did just that this week, and they quite liked it! The Force Awakens is the one female Star Wars were waiting for, and though its ending had a few fans scratching their heads, it also already spawned at least one pretty good parody Twitter account.
Also in the magazine, the Music Club is still going strong—Drake remains controversial, shirtless men and drugs and producers have taken center stage—and Willa Paskin kicked off the TV Club, where she's joined by Alan Sepinwall, Margaret Lyons, June Thomas, and Josef Adalian to discuss the year in ratings, top 10s, streaming, and more. Laura Miller celebrated the 200th birthday of Emma, Jane Austen's perfect—yep, she said it—novel.
If you're visiting your parents this week, don't forget to teach them how to silence the noises their phones make. For the good of humanity. Then back to looking at your own phone. You can even click on these links!
To receive this roundup in your inbox every week, enter your email address below:
---