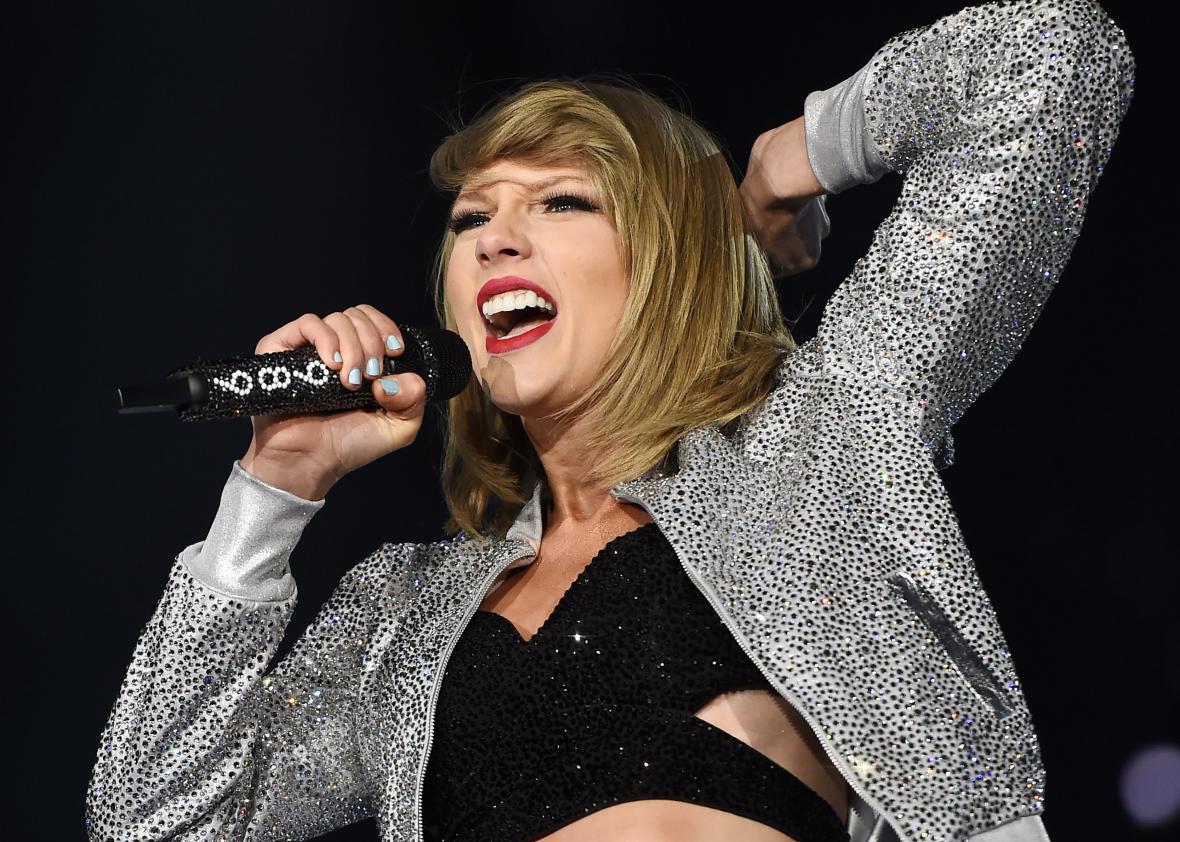 When you think of Taylor Swift, the musical aesthetic that comes to mind is probably somewhere between the pep band jubilation of "Shake It Off" and the synthy swagger of "Bad Blood." But as of Thursday, Swift will be associated with quite different sound—the ominous, murky rumblings, arpeggiated swirls, and ravishing, full-orchestra crescendos of John Luther Adams' post-minimalist masterwork, "Become Ocean." That's because the pop icon donated $50,000 to the Seattle Symphony Orchestra after hearing—and apparently enjoying!—the group's recording of the piece, which the SSO premiered live in Seattle in 2013 and took to Carnegie Hall the following spring. The New York premiere (which I attended) had a particularly electric vibe, given that Adams had been awarded the 2014 Pulitzer Prize in music for the piece about a month prior.
To be sure, this is not the first time "Become Ocean" has come in for praise—it won the Grammy for best contemporary classical composition earlier this year alongside Swift's best record, song, and performance nominations for "Shake It Off." Nor is it the first time Swift has offered financial support for classical music (the Nashville Symphony received a $100,000 check on her 24th birthday). But the gift—which the SSO has said will be used to support a musical education program for elementary school students and the musicians' pension fund—is a commendable push for "Swifties" to discover music they may not have considered before.
Whether they will develop a lasting interest in Adams or the wider genre known as "new music" or "contemporary art music" is hard to predict, but even a bit of exposure can make a difference. (After all, as Swift noted in a letter to the SSO accompanying the gift, childhood visits to the local symphony with her grandmother were a formative part of her own musical education.) Adams, apart from being one of the most important and influential composers working today, is a great place to start. As I wrote in an introductory guide to his oeuvre last year, his music is deeply generous and driven by curiosity, inviting the listener to engage with often broad and enveloping sonic landscapes in many different ways. His work is also socially conscious, particularly with regard to environmental issues like climate change—a connection he explored in an original essay for Slate earlier this year.
In other words, Adams is a guy worth listening to, and his work proves that symphonic music—whether played by the SSO or the many other talented ensembles soldiering on across this country—still has the power to inspire. T-Swift's donation may be good PR, but it's also a welcome aid in spreading the word.
---