Azuma Makoto's botanical sculptures may look pretty and delicate, but they're tough. They've braved desert sandstorms, swum among glaciers, and even floated above the Earth at nearly 100,000 feet.
But they don't seem especially beleaguered. Instead, as photographed by Shunsuke Shiinoki, the small pine trees—Makato calls them "Shiki"—suspended in a cubic frame appear unfazed, even graceful, in their extreme settings. The result is a study in contrasts meant to highlight the precarious but enduring power of life to survive. An exhibit, "SHIKI: Landscape and Beyond," on display at Dallas' Zhulong Gallery through Dec. 5, celebrates the union of the pair's sculpture and photography.
"In this project, Shiki has taken a 'pilgrimage' so to speak to many different environments, but always forefront in my mind is striving to increase the value of these plants whose lives I take by working to breathe a new soul into them, with nothing but the utmost respect towards their original form," Makoto said via email.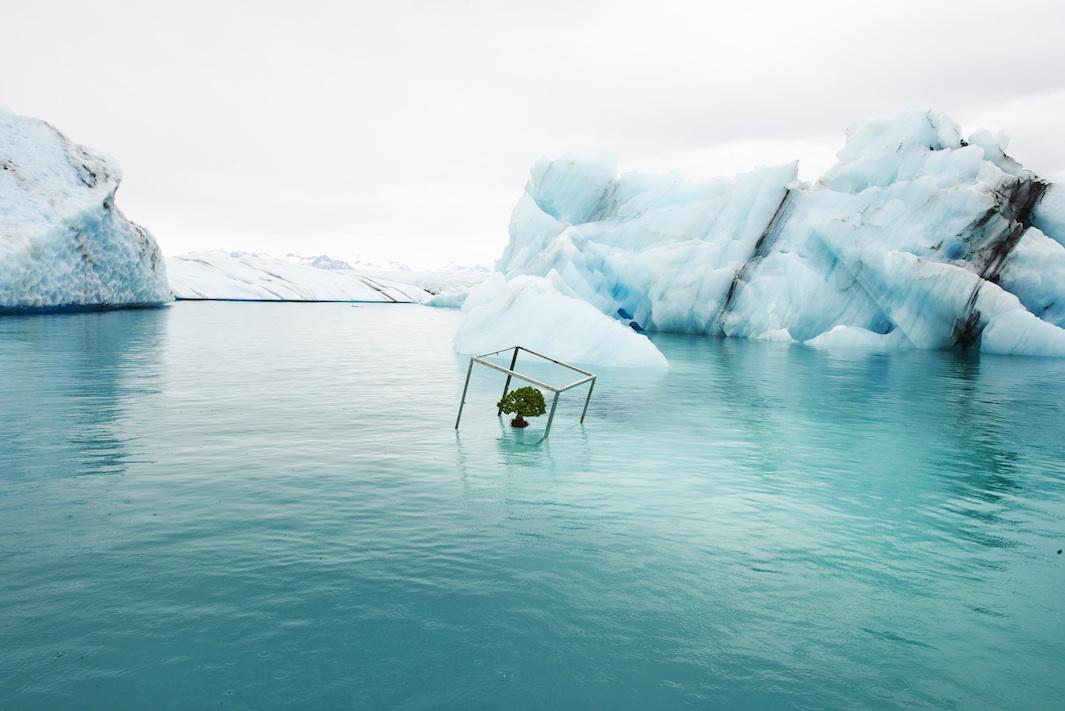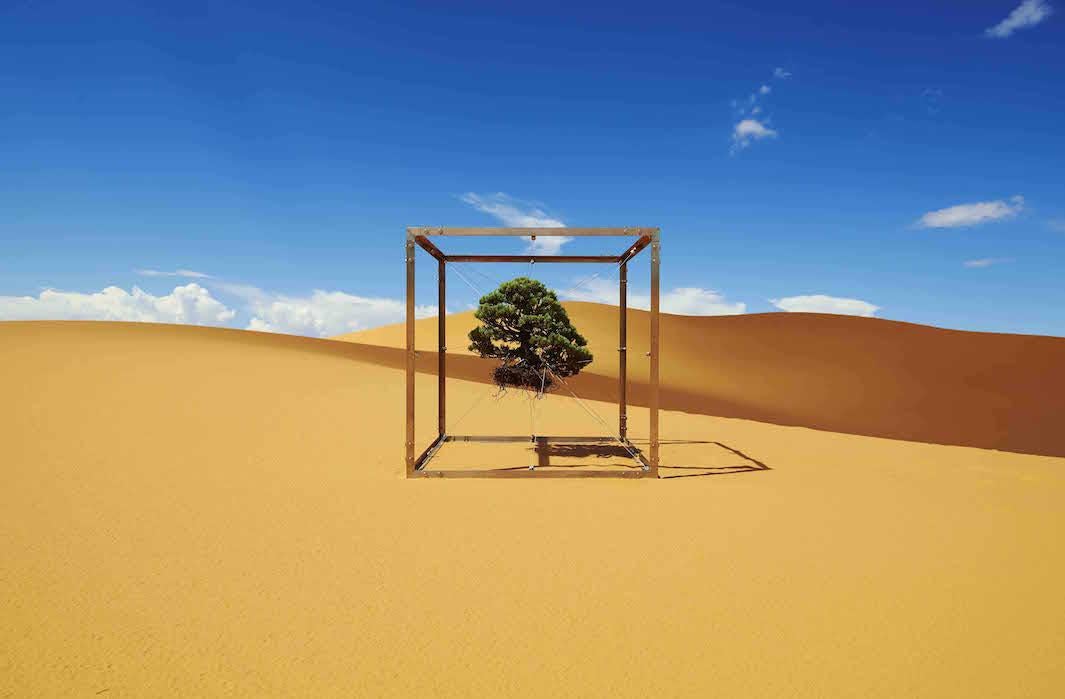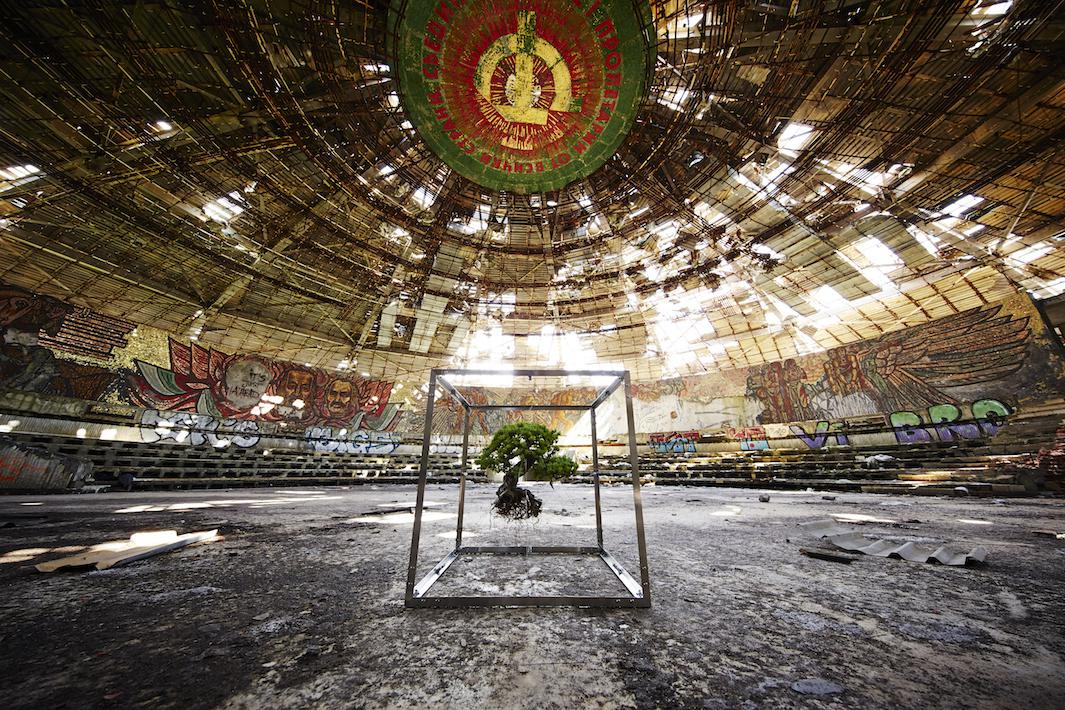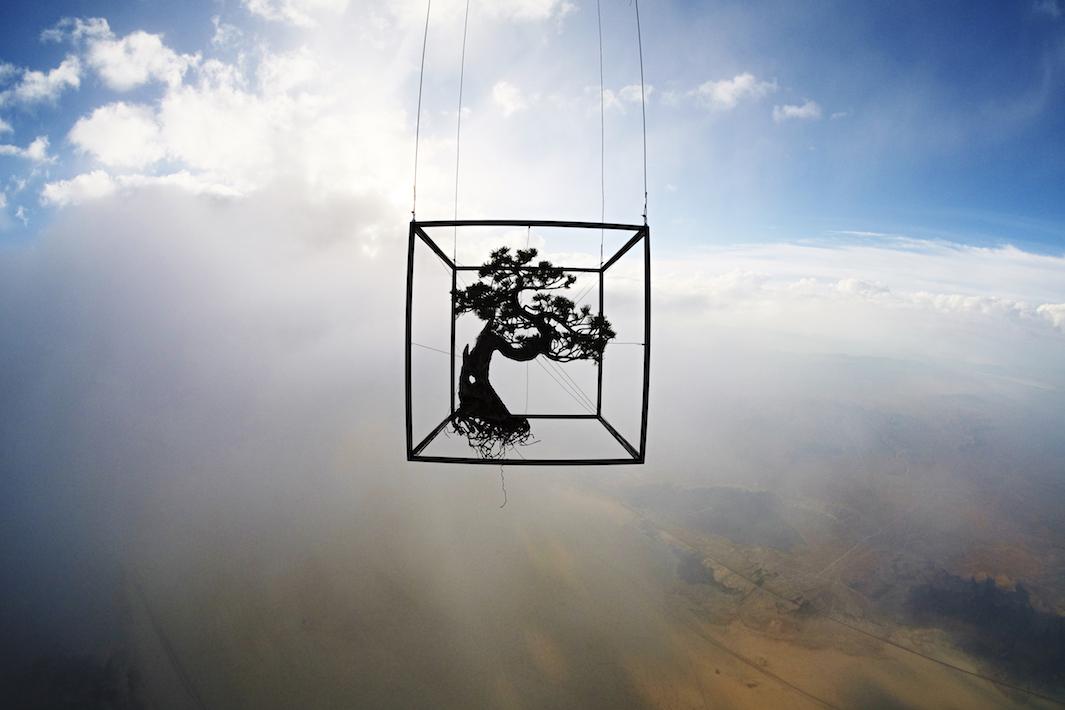 Makoto, who sells "haute couture" floral arrangements out of his Tokyo shop, Jardins des Fleurs, has also been making art with his craft since 2005. Though most of the Shiki, up until now, have been photographed in natural settings, his most recent works appear in man-made locations, including a power plant and a monument, which have since been abandoned. Though it may seem as though his sculptures have seen much of the world already, Makoto always has new ideas and plans to keep sending his creations to more far-flung places.
"While flowers and plants are of course plenty beautiful in and of themselves in nature, I believe that the act of humans inserting their hands into these fundamental natural elements only serves to show a side that even the flowers themselves could never imagine. As long as humans retain this creative ability, I believe the possibilities are endless."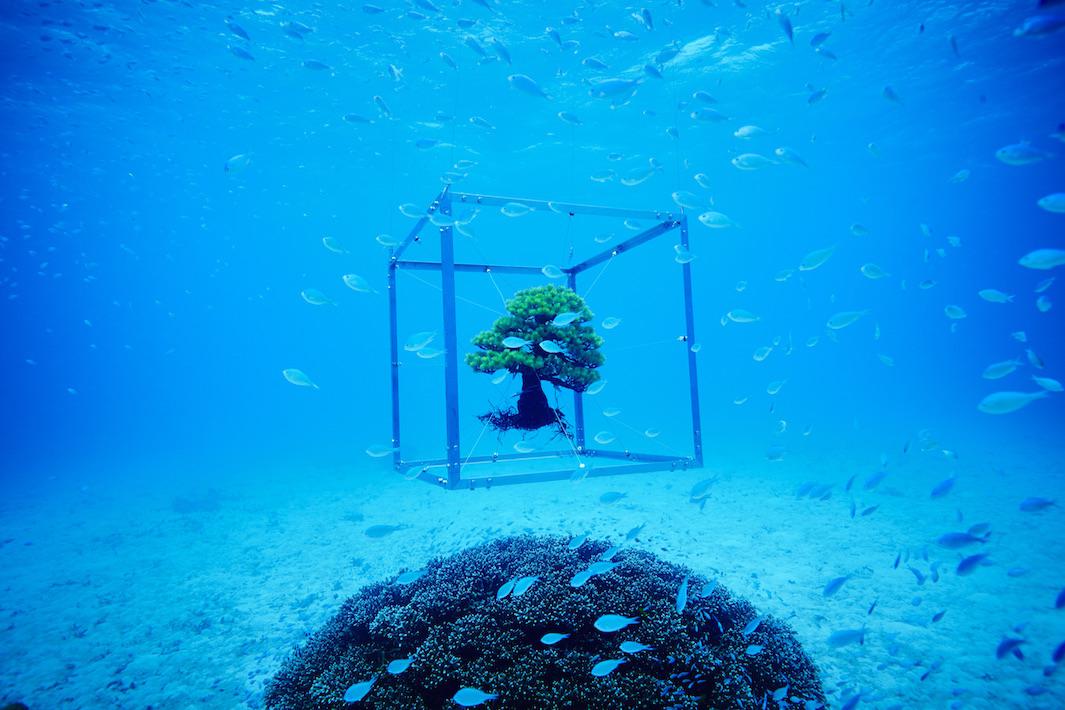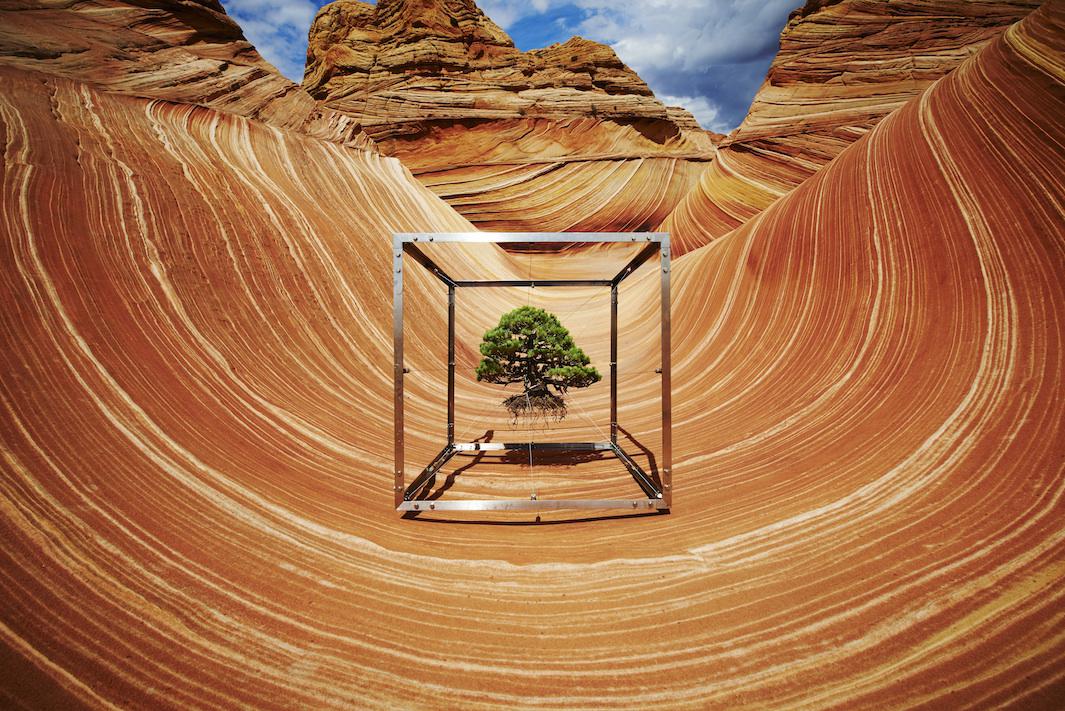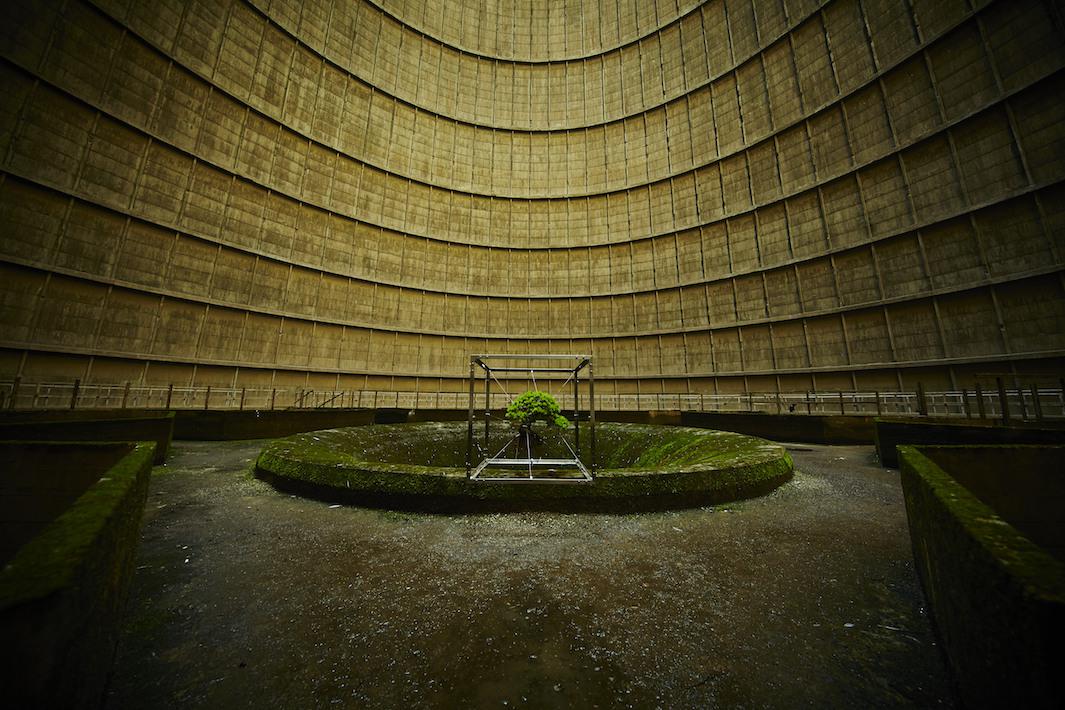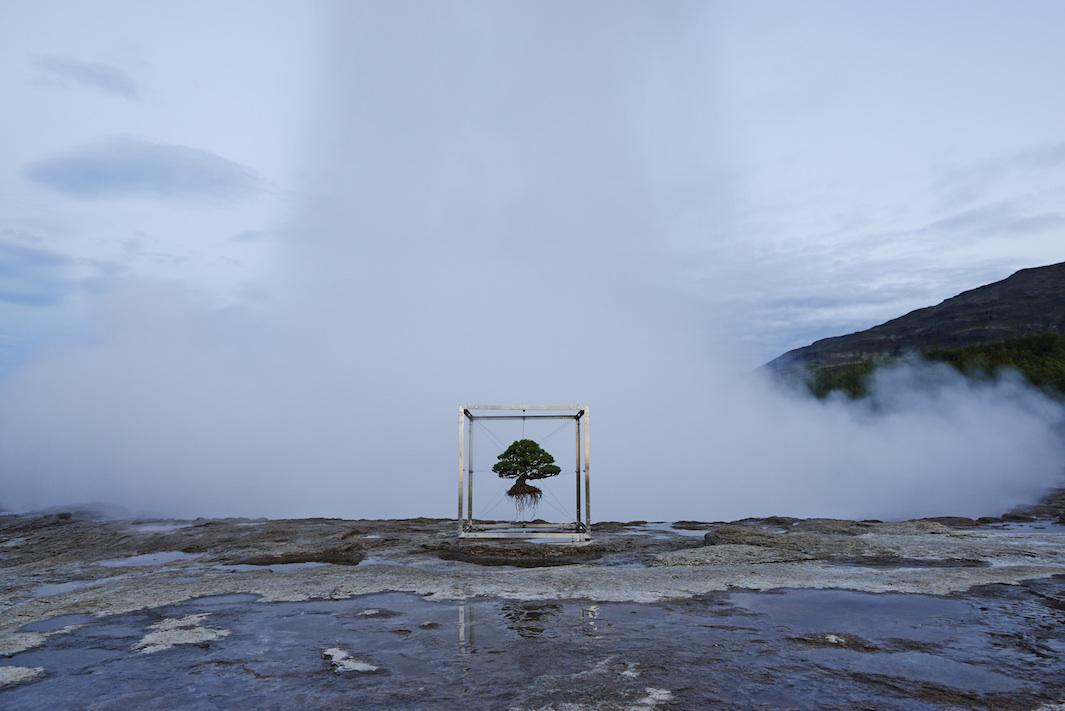 Previously on Behold: