In the 1980s, New York was a city of contrasts: Wall Street boomed while crime and homelessness soared. This strange duality inspired Sandy Skoglund, who was living in the city at the time. Beginning in 1985, she spent two years making photos around town—and, on a few occasions, in Detroit and Houston—of people and places. She used these images as raw material for striking and alarming collages.
"I never saw a particular implied narrative other than astonishment, which was a mirror really of my own experience of the contradictions of New York City and living in the 1980s," Skoglund said.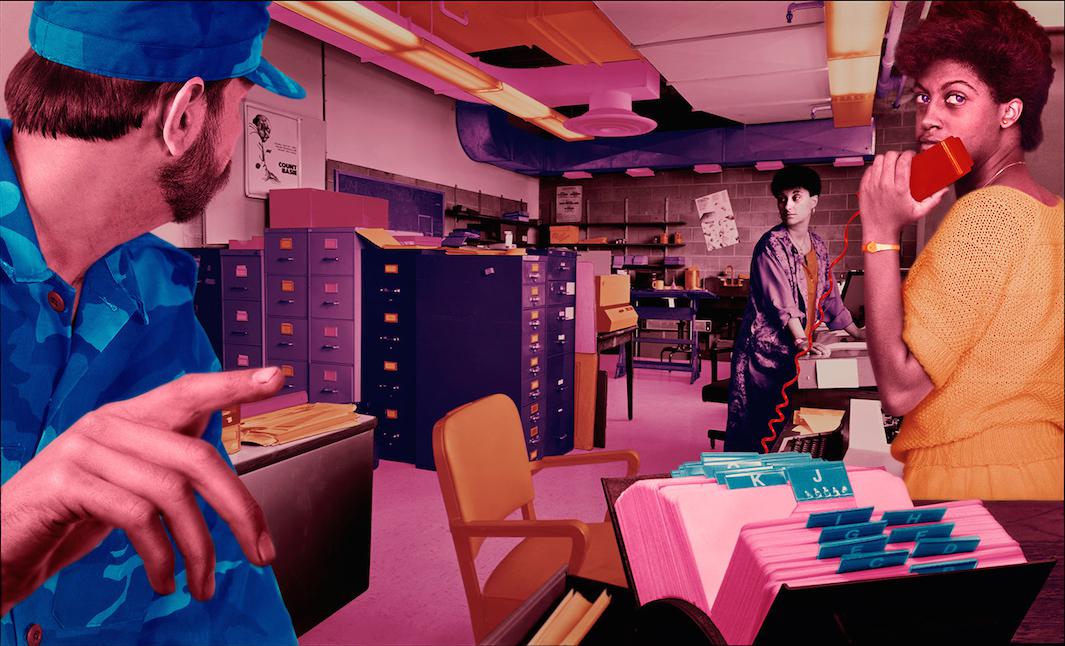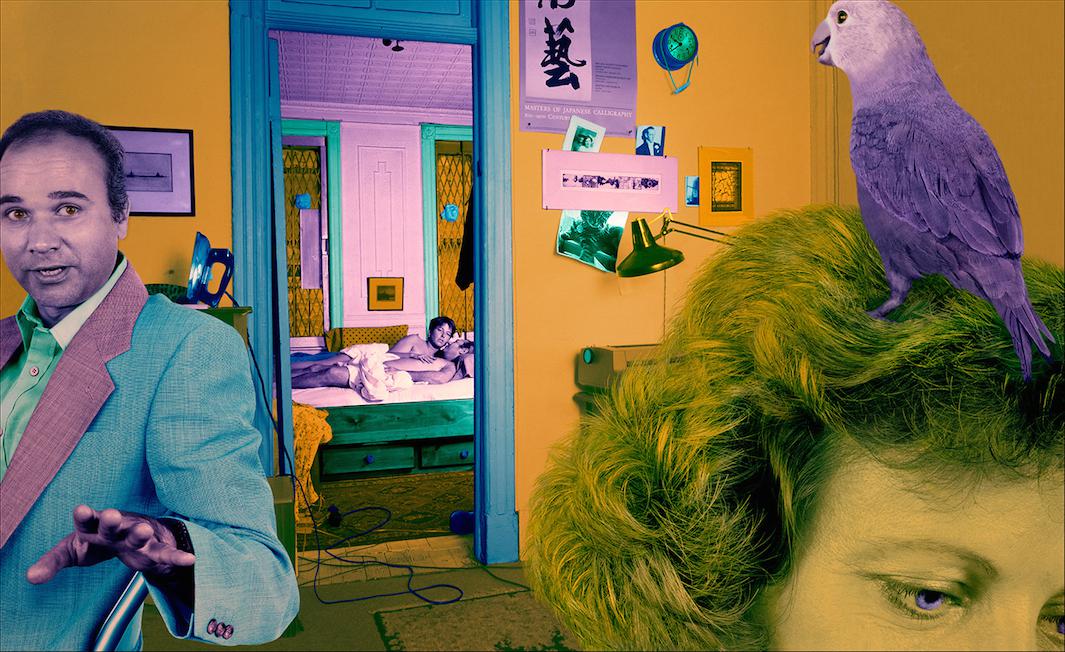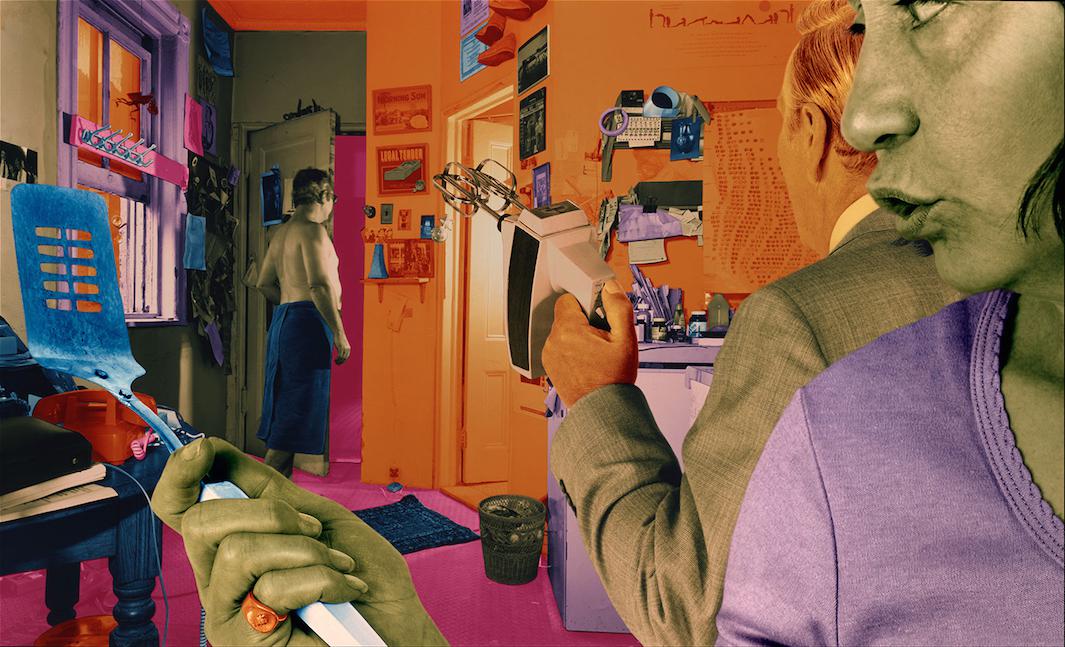 Skoglund took all the photos in her original series, "True Fiction One," in black and white and added color to them in the darkroom afterward. After cutting and pasting pieces of the prints together according to designs she'd spent months sketching, she then rephotographed the completed collages with her 8-by-10 camera in order to make the final images uniform. 
"I wanted them to feel magical in a way, as if they could have been a single picture at some point," she said.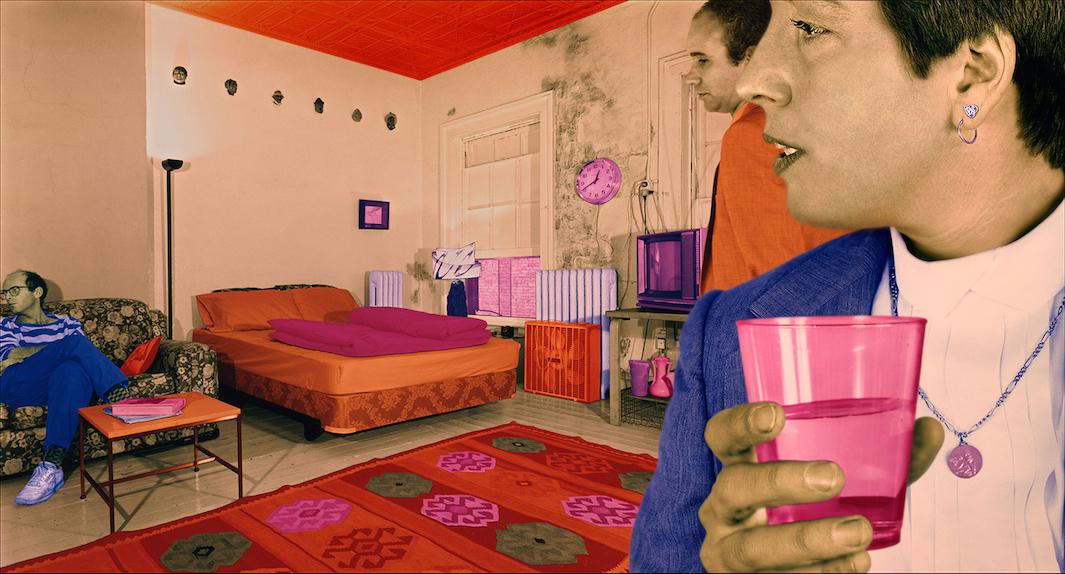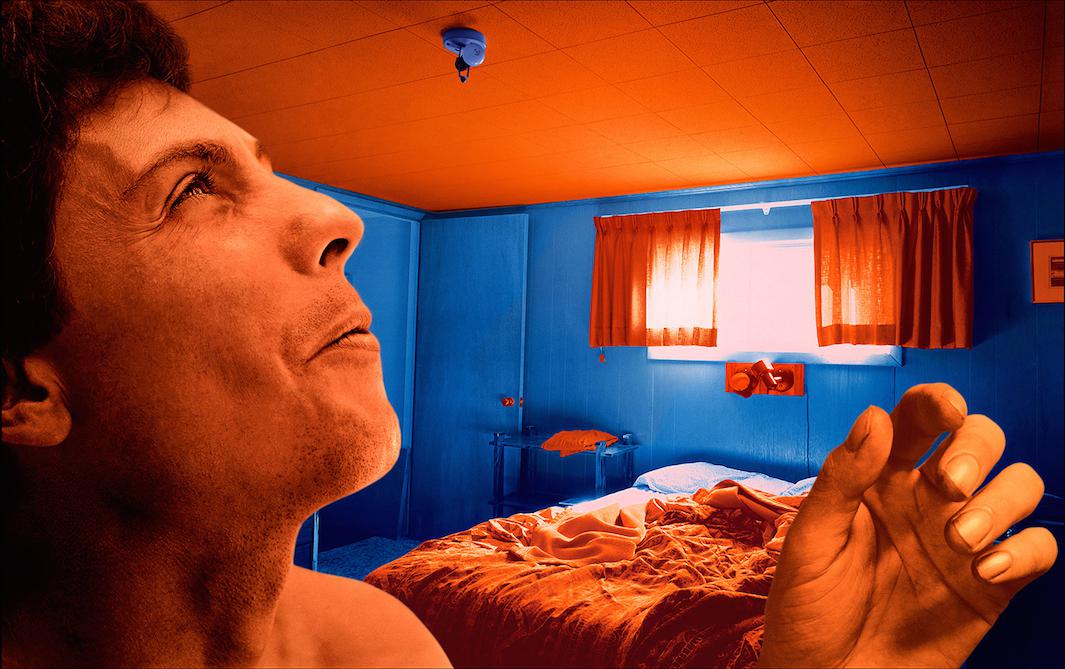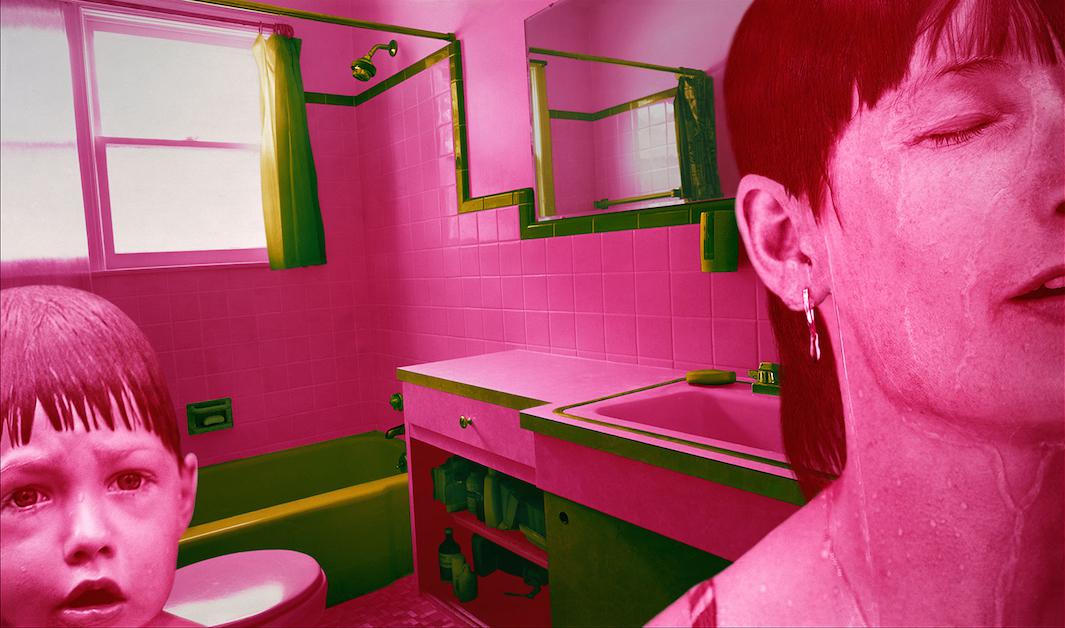 In 2005, she tweaked the photos slightly in Photoshop to get rid of some rough edges. The images in the revamped series, "True Fiction Two," will be on display at New York City's Ryan Lee gallery until Dec. 23.
Skoglund's scenes of domestic and street life reflect the style of the decade while hinting at the violence and excess that defined the period in New York's history. Still, the particulars of the stories these photos tell remain elusive, and Skoglund wants viewers to fill in the blanks how they see fit. 
"I hope they have a kind of transcendent quality that does allow a kind of open interpretation and not just an ahistorical document."