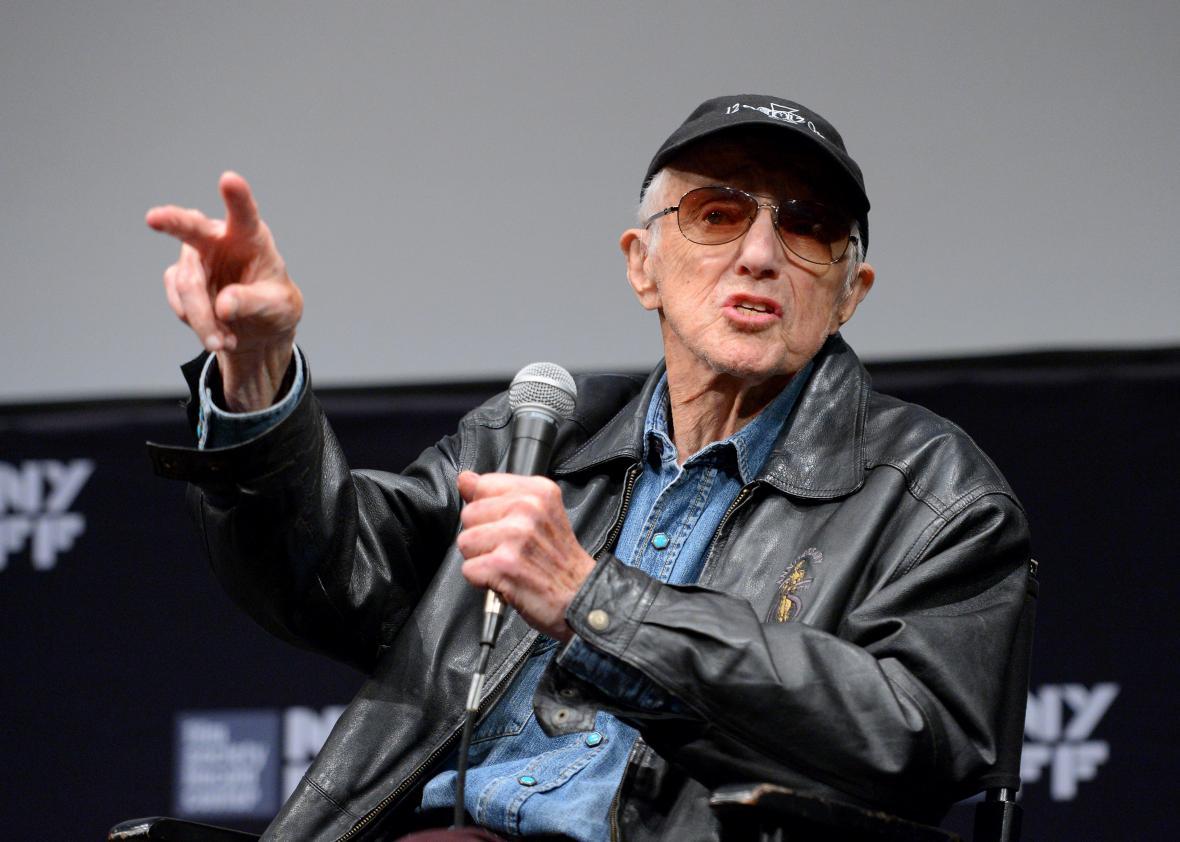 Haskell Wexler, the hugely influential, Oscar-winning cinematographer of classics like One Flew Over the Cuckoo's Nest and Who's Afraid of Virginia Woolf?, has died at 93. A giant in his field, Wexler was selected by the International Cinematographer's Guild as one of the 10 most important cinematographers ever, and in 1996 he became the first cinematographer in 36 years to receive a star on Hollywood's Walk of Fame.
A Berkeley graduate and former Merchant Marine, Wexler got his first big break with Elia Kazan's America, America, but secured his reputation in 1966, when he lensed Mike Nichols' Who's Afraid of Virginia Woolf? Shooting in wide angles and stark black-and-white, Wexler lent a harsh, freewheeling aesthetic to the adaptation, deftly capturing one of Elizabeth Taylor's most intense performances. He won his first Oscar for his work on the film.
Wexler's later accomplishments are too many to count—One Flew Over the Cuckoo's Nest, collaborations with David Lynch, Norman Jewison, and Terence Malick—but he continually brought to his work a restless political spirit and a remarkable eye for innovation. His approach on In the Heat of the Night, for example, marked one of the very first times a Hollywood film properly lit black actors: Wexler used low lights and careful staging to avoid obscuring Sidney Poitier's features. And on Bound for Glory, the Woody Guthrie biopic for which he won his second Oscar, Wexler and cameraman Garrett Brown executed cinema's first Steadicam shot, a beautiful sequence that sees the camera leave a platform crane and follow characters on the ground.
Wexler was also an accomplished director, helming 12 features of his own, many of them documentaries that reflected the passionate, progressive bent of his politics. The most notable was Medium Cool, a manic account of the 1968 Democratic National Convention that combines fictional characters with real, cinéma vérité-style footage; Roger Ebert dubbed the effort a "great American document" and one of the very best films of the 1960s. 
---