While doctors spend years in school learning how to properly treat patients, it's medical actors, or "standardized patients," who help teach them diagnostic and interpersonal skills that they will eventually apply with their own patients.*
When Corinne May Botz learned about these actors, she became fascinated by the notion of "playing sick," especially the ways in which it relates to the theater of medicine and early medical and psychiatric photography.
"I was sick a lot as a child and grew to hate doctors as a result," she wrote via email. "So the concept of being paid to act sick and the fact that standardized patients give feedback to medical students struck me as empowering and pointed to agency and subjectivity of the patient."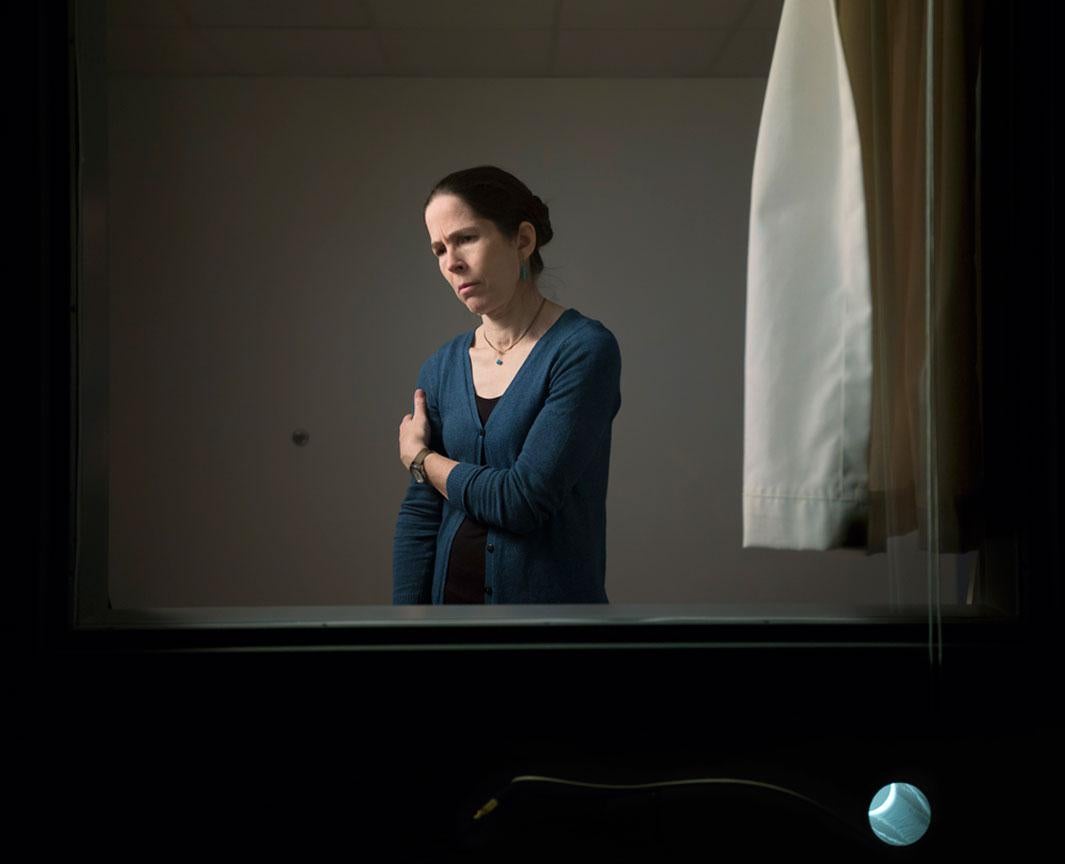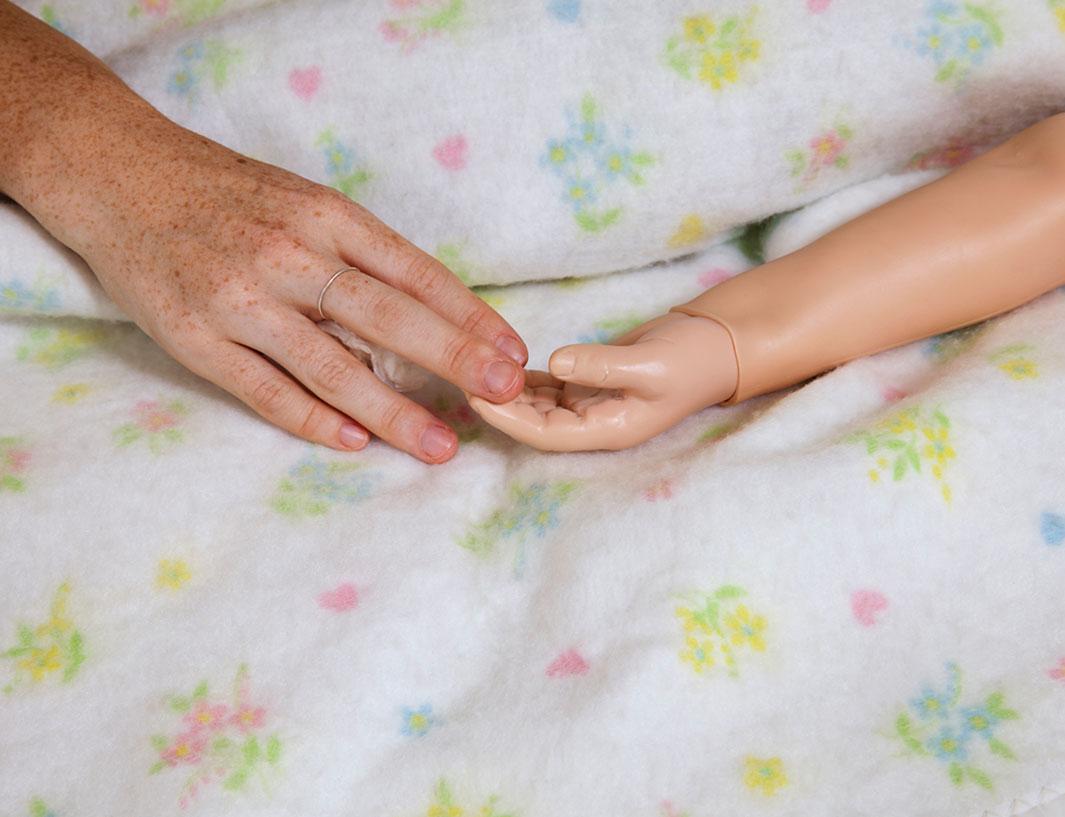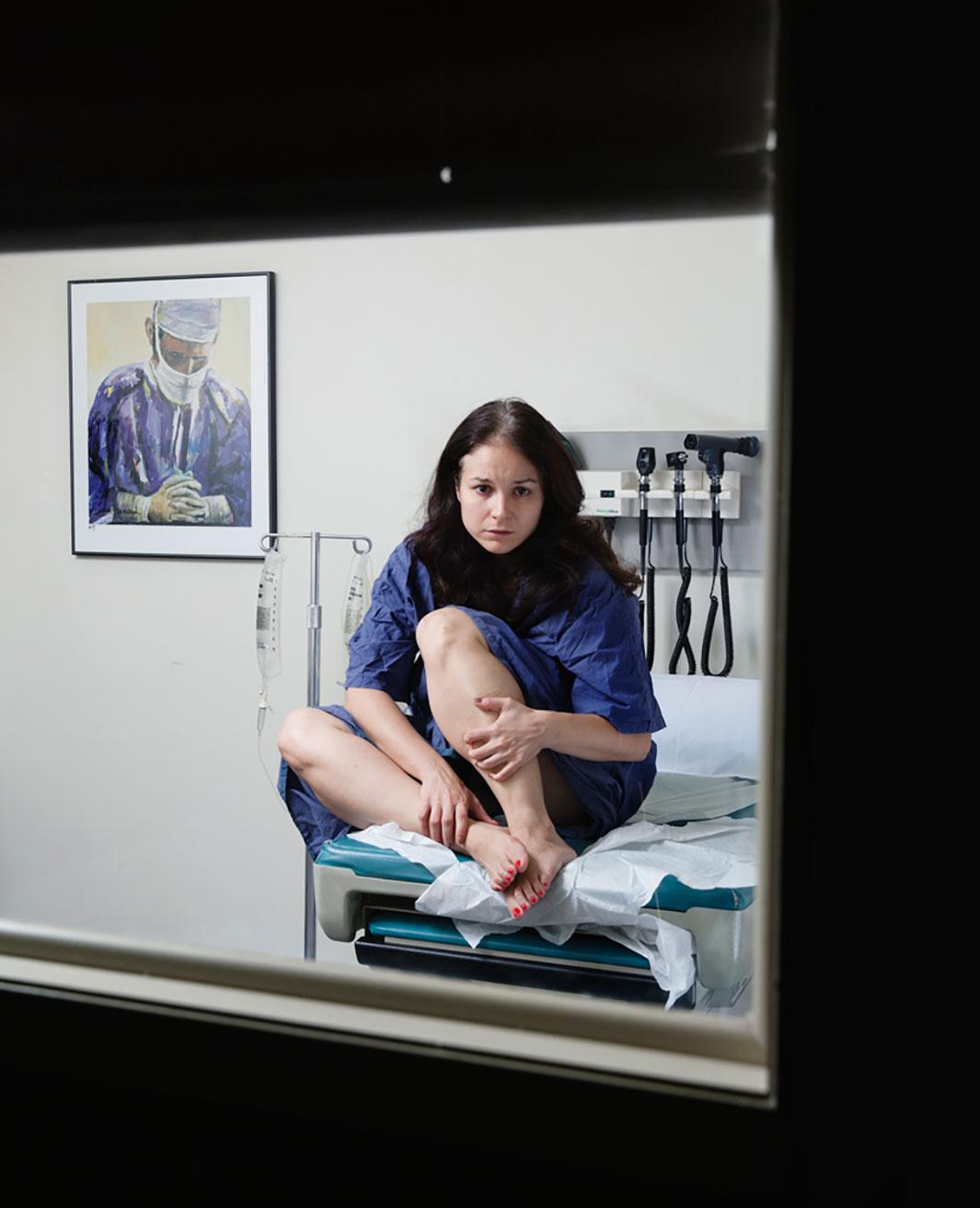 For three years, Botz worked on what would eventually become "Bedside Manner." Inspired by Alice Flaherty's The Midnight Disease: The Drive to Write, Writer's Block and the Creative Brain and with Flaherty's help, Botz considered questions that would frame the project, specifically whether students could learn empathy through the practice of medicine and whether art could teach viewers about empathy. Flaherty also plays both herself and an SP in an accompanying film Botz created for the project.
"I've found that it makes the most sense to explore trauma obliquely," Botz wrote. "I often focus my camera on the residue of everyday life that signal expired moments of normalcy before traumatic events. In 'Bedside Manner,' I was interested in how medical actors and student-doctors rehearse for traumatic events that they may eventually experience for real."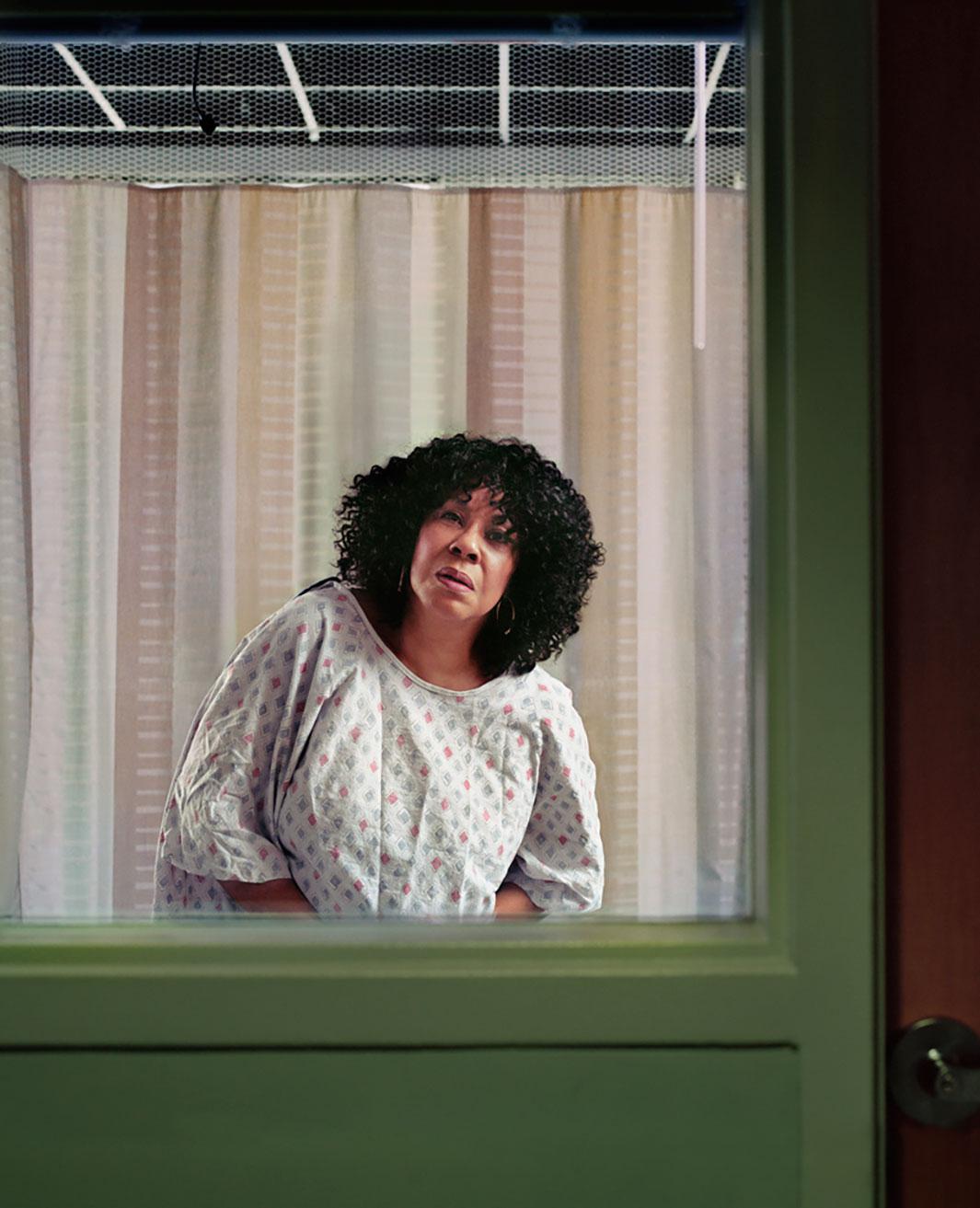 The images were taken at various medical schools including WISER, Mount Sinai, NYSIM, Cornell Medical Center, and Albert Einstein College of Medicine.
In "Bedside Manner," Botz wanted to create a sense of dislocation or unease for the viewer. To do that, she intentionally included elements of the simulation including the two-way mirror, microphones, and video cameras that highlight the performative aspect of medicine.
"I think this creates an aesthetic experience for viewers and compels them to actively construct meaning in the work," she wrote. "The staged tableau depicted in the portraits, gains its power by straddling the line between fact and fiction."
"Bedside Manner" will be on view at Benrubi Gallery in New York City through Feb 6.

Update, Jan. 4, 2016: This post has been updated to clarify that standardized patients also teach diagnostic skills.